Alle Neuigkeiten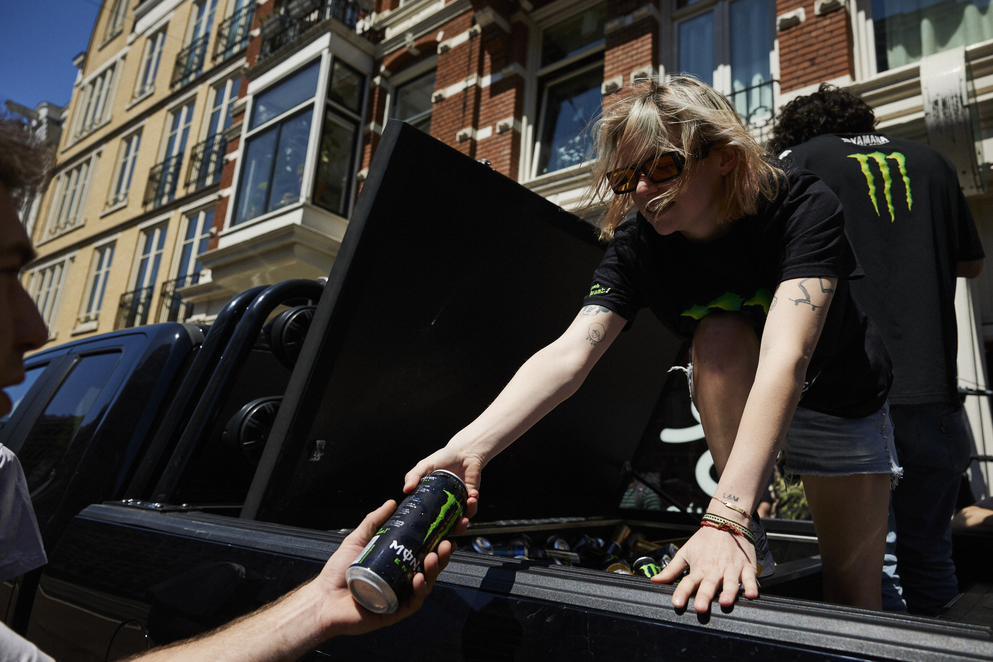 A Day In The Life!
Send your CV along with a cover letter detailing why you are the best candidate for the Monster team to [email protected] More Infos below!
Wondering what a typical day looks like working as a MAT for Monster Energy?
Well forget it, there ain't no typical day working at Monster!
Job ads and descriptions have to meet a certain level of formality but we wanted to break it down for you by cutting the bullsh** and telling you straight up what the hell being a MAT is all about.
THE BASIC OVERVIEW

As a MAT you will attend all kinds of rad events where your role is pretty much the same running agenda each time:
Pick up the events equipment from the Monster warehouse in Vienna in our Monster Truck or van.
Travel to the event site.
Set up the Monster activation area on site.
Maintain it during the event (make sure it's kept clean, nothing gets stolen or damaged).
Interact and engage fans throughout the event and always take care of the athletes, artists and partners who are on site.
And finally, pack down equipment, clean it and return it back to the warehouse.

EVENTS AND ACTIVATIONS
Sampling is at the forefront of our marketing but instead of just handing someone a can and moving on, we submerge our fans in Monster culture every time they encounter the brand.
Take a look at just some of the events and the activations we have had this year so far:
DIYX - STRT JAM INNSBRUCK
SBAM FEST - PUNK ROCK PARADISE
From on site barber areas and tattoo artists giving free trims and tats to fans.. to bringing a full MTB freestyle show to SBAM Fest- the biggest punk rock festival in Austria! There is no limit to what crazy activations our team will dream of next. So jump in the Monster Truck, blast the tunes as loud as you can and get sampling those ice cold cans.
THE OTHER SIDE OF THE ROLE
MATs are in charge of working together with the marketing team to ensure that our partners receive their free supply of monster product each quarter. You'll need to load up the Monster Truck and make visits to scene partners, athletes and ambassadors. You fill up their fridges yourself whilst checking in on any Monster equipment they have and finding out if they have any cool events or projects coming up that we could get involved or support in. You're expected to track all of these things and report back to the team.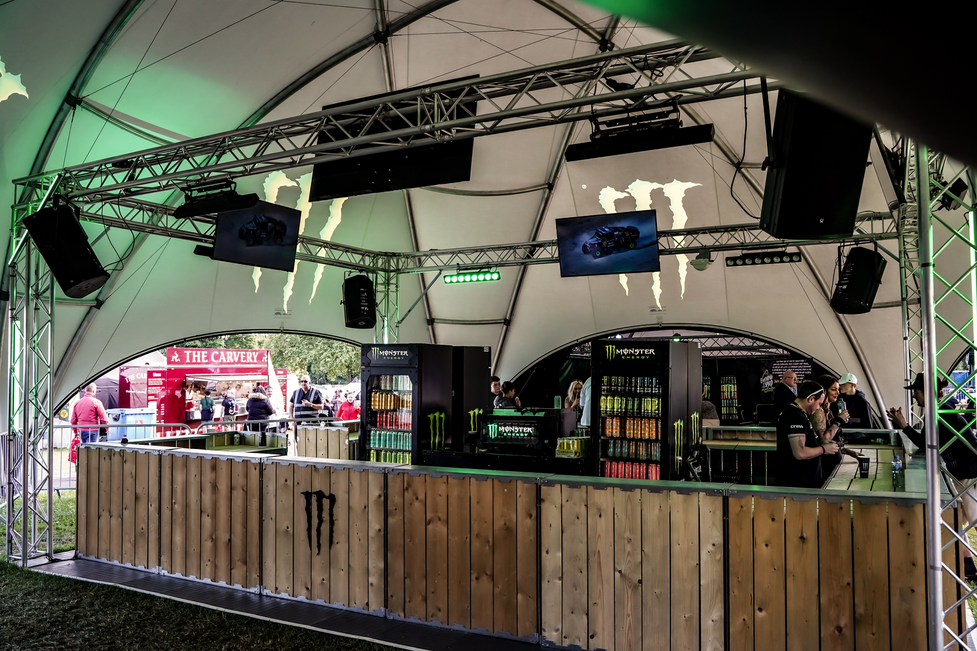 THE BORING SIDE.. THERE'S ALWAYS ONE!
Of course Monster is full of action, dynamics and we wholeheartedly stand by 'middle finger attitude' but we still have to maintain a strong level of organisation and respect for our responsibilities in order to keep this pirate ship steered in the right direction.
MATs are expected to deliver feedback on each event or job they do and evaluate along with the team any improvement or learnings. MATs are also in charge of looking after the Monster warehouse, vehicles and equipment by keeping them clean, recording and reporting any damaged, lost or stolen items.
We won't lie.. it's hard work and sometimes long hours and packed weekends. But for the right person, this is really the DREAM JOB.
Please send a CV along with a cover letter detailing why you are the best candidate for the Monster team to [email protected]. Closing date is 01.10.2023.
Still not sure? Click here for more details:
'I GOT 99 PROBLEMS BUT MY JOB AIN'T ONE! SCREW WINGS, I GOT A MONSTER TRUCK!!