Alle Neuigkeiten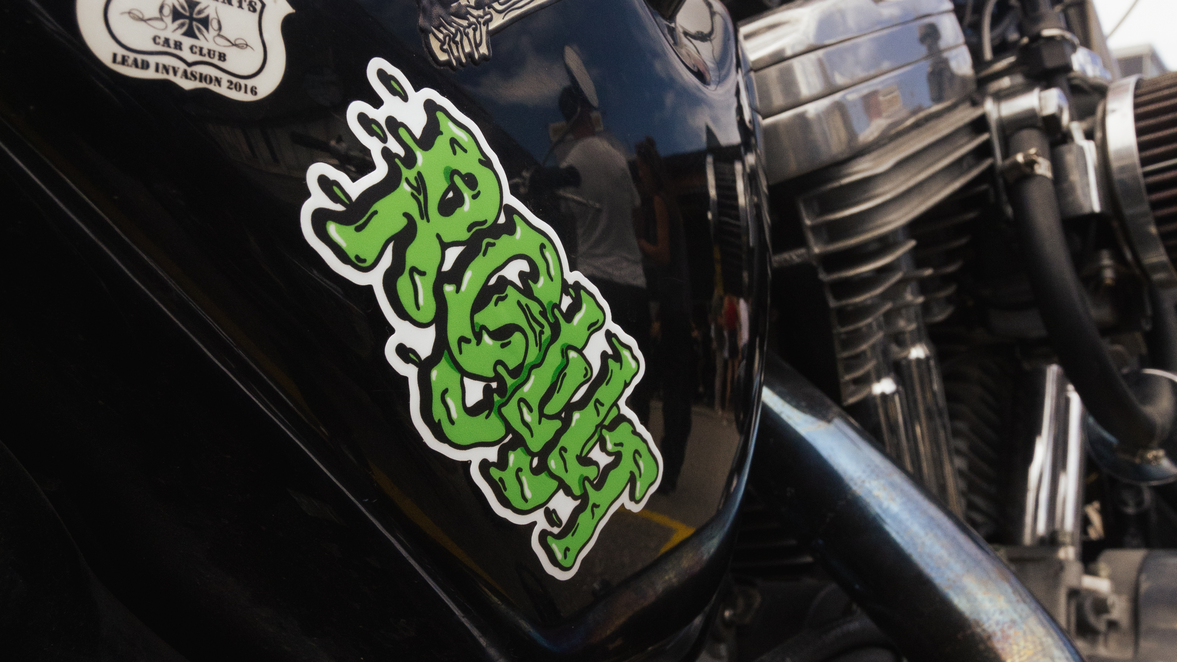 ROLL OUT
Ein brandneues Bike-Meet-Up in der Schweiz - ROLL OUT!
Ein brandneues Bike-Meet-Up in der Schweiz - ROLL OUT! Mit der Premiere in Bern war das erste Roll Out eine einzigartiges, kulturorientiertes Treffen, bei der sich die örtliche Bike-Community zusammenschloss und gemeinsam in die Schweizer Berge aufbrach. Gastgeber war FMX-Legende Danny Schneider. In seinem Shop Hardnine Choppers fanden sich rund 30 Biker ein, um eine malerische Fahrt über den Gurnigel Pass zu genießen, mit dabei waren vielleicht auch einige illegale Wheelie-Aktionen auf der Autobahn.
Zurück im Shop heizte der Taco-Wagen ordentlich ein und versorgte die Teilnehmer mit leckerem Essen, während unser Monster-Barber und Co-Host Arthur Brauner (Admiral Rasur) den Crewmitgliedern freshe Cuts verpasste. Danny selbst versuchte sich an einem Tattoo… das Ergebnis war ziemlich fragwürdig, um es milde auszudrücken! Tacos, Haarschnitte und Tattoos - was könnte man sich mehr wünschen?!
Back at the shop, the taco van was cranking up the heat and dishing out the goods whilst our Monster barber and co-host Arthur Brauner was working his magic and providing fresh trims to the crew. Even Danny had a go at giving a tattoo.. outcome was pretty questionable let's just say! Tacos, trims and tatts- what more could you want?!
Danny is a long standing member of the monster family and after a rough battle with cancer, he left his FMX days behind and channelled his focus now to custom motorbikes and being a mega rad dad! He builds bikes from scratch and is passionate about giving back to the motorcycle community. There's definitely some bike poetry going down on the daily in the Hardnine Choppers workshop!
Cheers to Danny for a rad first ROLL OUT and we look forward to the future chaos.