Alle News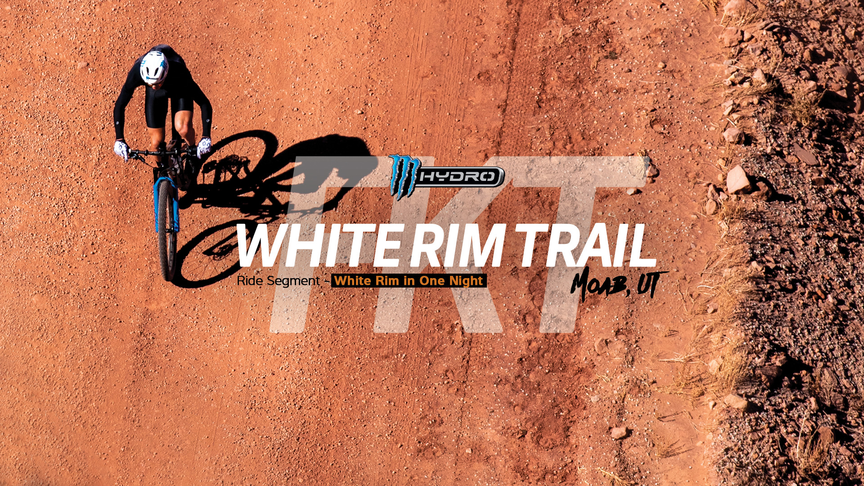 Fastest Known Time | Keegan Swenson
The White Rim Trail in Moab is a 100-mile loop in Canyonlands National Park. In 2019 the record was set, the "Fastest Known Time" on a bicycle was under 6hrs.
The White Rim Trail in Moab is a famed 100-mile loop in Canyonlands National Park. In 2019 the record was set, the "Fastest Known Time" on a bicycle was under 6hrs. This is no easy task for any human, the loop stretches across the vast canyonlands carved by the Colorado River. It's full of a colorful landscape that has eroded into countless canyons, mesa's, and arches. This makes for a daunting task on a self-supported bike adventure.
What's your history with the trail?
My last FKT White Rim attempt was Fall of 2019 after the Israel Epic, so I was pretty fit but hadn't done a whole lot of volume but was still able to produce a pretty fast time and take the FKT and hold it for just over a year with a time of 5:30 and then it was taken last Fall right before the Belgian Waffle Ride and this FKT White Rim trail is in my home state on my home turf, so I was pretty motivated to go back and give it another crack.
When did you start planning taking the record back?
Right after the Belgian Waffle Ride in October, but once I found out I had already begun my off-season and took time off the bike, it was already too late to go back and get it then. You have to be superfit to make an effort like this, so I had to sit and wait and plan for it. Springtime is pretty ideal in Moab as it isn't too late, so you don't have to carry too much water with it being self-supported. Temperatures in the '50s are pretty good, and the sand is in better shape. I just had to wait for the right week and then come out here and give it a go.
What's your training look like for this type of effort?
Honestly not too different from this time of year. January & February are mostly significant volumes, but we did focus on longer threshold efforts. I did a few more six-hour rides than normal to prepare for this, but other than that, it's been a more regular base build phase in the winter.
What is your game plan for once you're out on the bike?
For these big efforts, you have to keep a steady pace, and I have a plan to ride anywhere from 290 to 300 watts and keep it steady. It'll seem easy at first, but as the effort goes on, it will get harder and harder to hold that pace, so if I go out too hard, I'll blow myself too early, so it'll be critical to keeping it smooth. I want to go for a 5:20. I'm going to go out swinging.
Take me through the motions of once you were out there on the bike?
I started with two plans, and one was to ride a little more conservatively to play it safe, which would land me at around 5:22, and that would allow me not to blow up and get it done. Pretty quickly into the ride, though, I figured that wasn't going to work as it was too windy for this pace, so I had to make the call to go with the fast pace, which would be around 5:12, which we were guessing. I risked it a little, and I figured I would get it or blow myself up trying. At times I was redlining and a bit nervous with the pace, but at the end of the day, it worked out, and we got the record.
How did you feel throughout the 100 miles? When did you start to feel it?
The first hour or two of the effort, I felt amazing and was pretty pumped but knew I had to keep it in check as the effort will start to load up on you around 3 – 4 hours in. There I started to feel the load of it and started to suffer, and I still had close to two hours left. At that point, I started to run low on water and food, and the terrain begins to get more chunky and tough.
What did you think once you hit the Schaffer climb?
Rolling into Shaffer, I knew I was a little behind on time, and I knew it was going to be tight, so I gave it my all on the climb without completely blowing myself up. I knew there was still a fair bit of road after the climb, so I just told myself to get up the climb as best I could and then really blow it out on the last part of the road.
When you come down the last mile and make that last turn, did you know you had it or was it a bit unknown?
When I started the effort, I began a little early, so I gave myself a bit of time, but my computer said I was about 20 seconds off, but I knew I had a short time to play with. I was pretty sure I had it by about ten seconds, and ya, I'm glad it worked out. A win is a win!