All News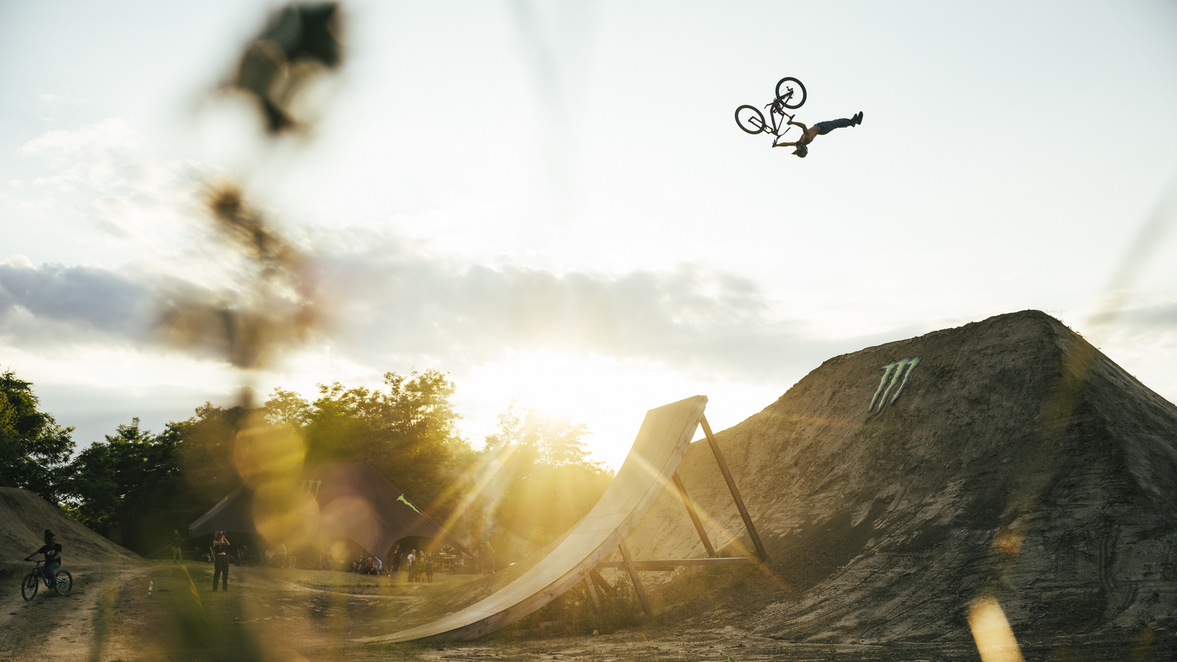 INTRODUCING THE BACKYARD BATTLE FREERIDE SERIES
Backyard Battle Stop 1 Highlights Out Now
Introducing Backyard Battle. A fresh new freeride MTB series stopping at 3 unique backyard compounds in 2023 and beyond. A modern-day tribute to the classic backyard jams in the early days of freeride that will grow around the world to include seasoned pros and spotlight rising stars. With each stop hosted by Monster Energy athletes, invited riders from around the world will be passing through the hosts' yard for a relaxed but progressive session that allows them to push their abilities to the next level. The goal is to create innovative courses and features that are not only utilised during the event, but for years to come by the host athletes, peers and helping further progression in their local scenes.
The hallowed grounds of Unterstinkenbrunn in Austria played host to stop 1 of Backyard Battle, at a legendary site where the Ruso Bros and Clemens Kaudela have been digging and plotting for years. Now finally getting the chance to invite some of the best freeriders on the planet to go big in their backyard. With multiple sessions going down over 3 days, the invited crew wasted no time clocking in stylish laps and big tricks on some of the finest crafted Austrian booters on offer.
"Getting to host our own event was a massive dream come true. I can't thank Monster and all the people that helped turn this idea into reality enough! We had the best time shredding our jumps with all of these legends that I call my friends, I'm already buzzing for next year's edition. Big up to everyone involved!" - Daniel Ruso
Check out all the bangers and some gnarly slams that went down in the stop 1 highlights video featuring some of the best in the game right now - Daniel Ruso, Elias Ruso, Sam Pilgrim, Adolf Silva, Paul Couderc, Clemens Kaudela, Sam Hodgson, Vero Sandler, Tomas Lemoine, Lukas Schafer, Tim Bringer, Bienvenido Aguado and Kaos Seagrave.
Coming up next in the series.
Stop 2 hosted by Paul Couderc in France: 21-24 September.
Stop 3 hosted by Adolf Silva in Spain: 2-5 November

Make sure to follow @backyardbattlemtb on socials to keep up with all the behind-the-scenes action and wild coverage that's to come.