All News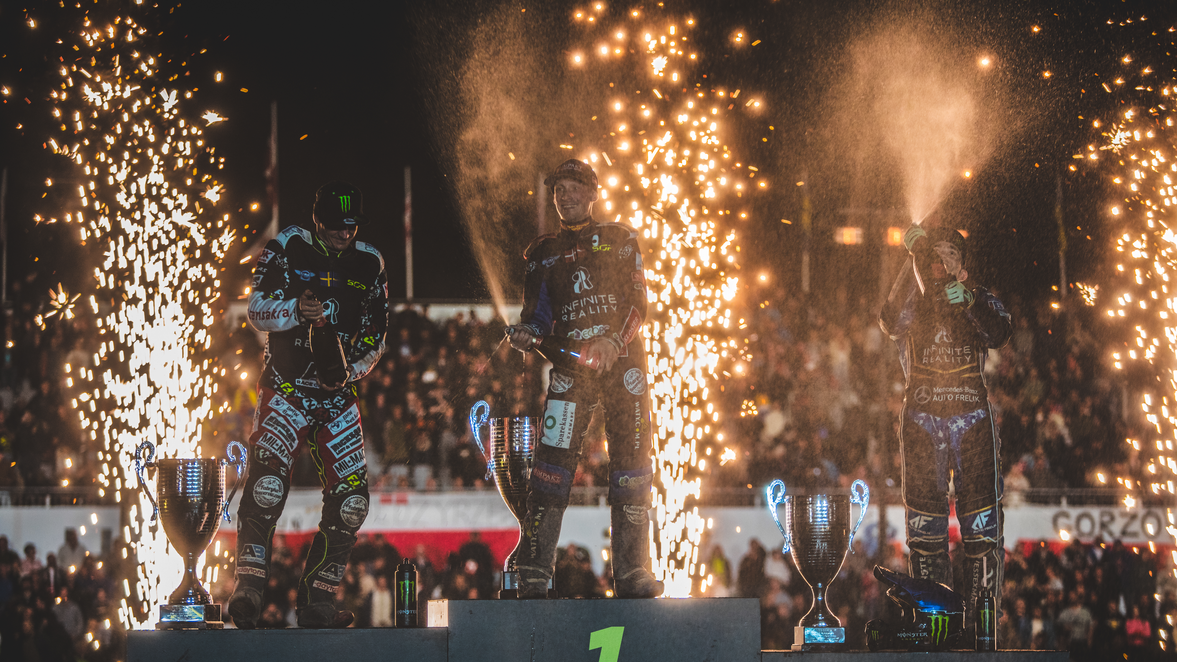 Fast Freddie closes the gap to set up huge SGP finale
Drama before a wheel was even turned.
Social media was awash with rumours and whispers, fans checking their phone to see try and find out what was happening. Had Speedway Grand Prix series leader Bartosz Zmarzlik, expected to secure title number four in Denmark, really been disqualified from the event?
Yes, was the answer. The Polish racer wore his personal racesuit, one missing the official series sponsors, for qualifying and the punishment was harsh but clear.
The door to SGP glory was all but shut for our man Freddie Lindgren, but this unusual oversight from the world champion nudged it back open and Freddie's performance in Vojens widened it even further.
He knew that only a top three finish would give him a chance at fighting for the title in the final round of the series in Torun, Poland at the end of the month and he delivered.
It was an up and down night, literally, with Lindgren having to bounce back from a horror smash with Jason Doyle that he was lucky to walk away from.
It wasn't a great start for the Swedish shredder and after his first three races he had just five points, but he turned on the style when it mattered most to win his last two heats and then charged to victory in the semi-final.
That put him in the final and he was first away from the tapes, but home hero Leon Madsen wasn't going to be denied and he roared past Lindgren on the third lap to take a popular home win.
For Freddie, though, it was job done and he cut Zmarzlik's lead at the top from 24 points down to six and he will head to Torun knowing he's got a shot at gold.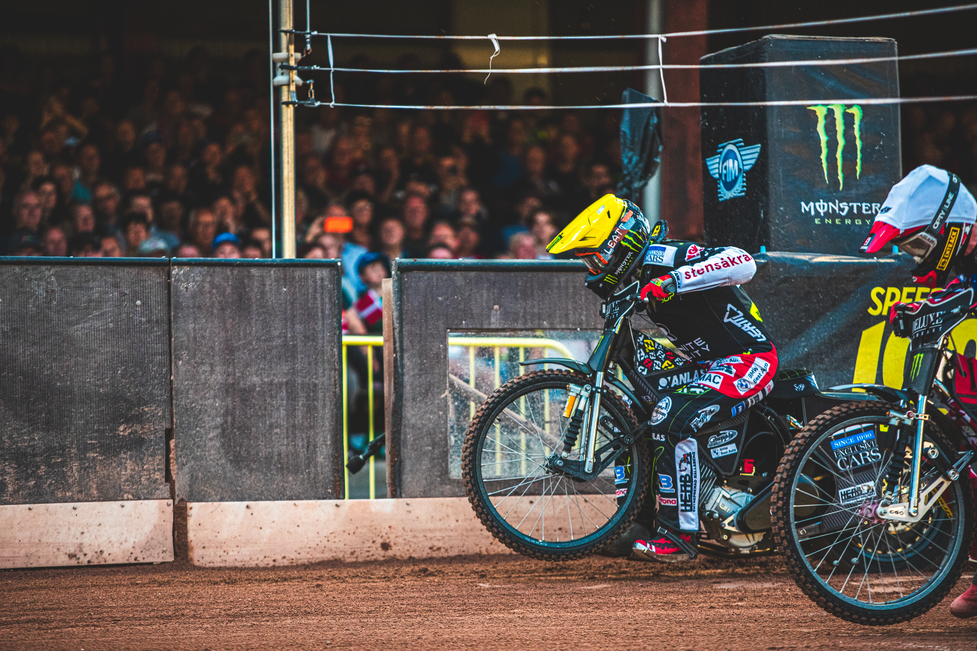 He told fimspeedway; "When I came back from the autograph sessions, I got the news that Bartosz was not going to ride. I really feel for him.
"I had to try and re-group and focus on tonight and what I had to do on the track. I managed to have a fairly strong GP.
"The lines were changing all the time. Bike setup was crucial. It was a tricky evening in many ways, but I managed to get to the semi and the final. I was leading and I thought I could clinch it, but Leon was too fast in that final. Fair play to him and congratulations.
"I am just going to go to Torun and do the best I can. I am six points down and it's not that easy to get that back. I can only do the best I can, and we will see where we end up."
Freddie was yet again joined on the podium by this season's surprise package Jack Holder, who took his fifth top three finish in just eight events raced this season.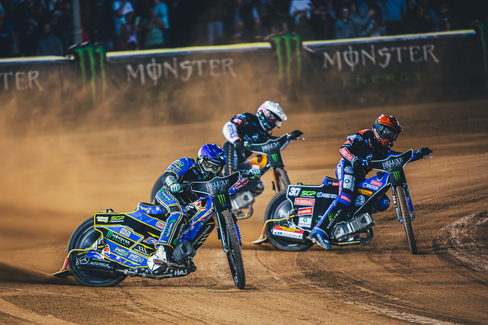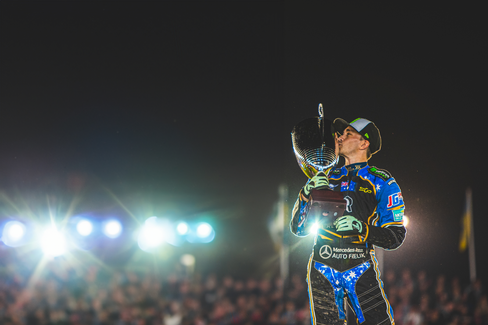 He is still recovering from a broken wrist but another superhuman effort propelled him back into contention for an overall medal position and he now sits in joint 3rd place in the standings.
"I am super stoked to be on the podium again. I missed a round because of injury, so I had to claw some points back. The last couple of GPs have been good, so it all comes down to Torun and I'll be giving it everything to try and secure a medal," he said.
Dan Bewley has become the series' 'Mr Consistent' and again he delivered a top six finish, ending up in overall P5, whilst Patryk Dudek was P13.
It was cool to see new Honda Racing Team rider Tosha Schareina supporting the boys in Denmark too as he gears up for a busy spell of racing. Tosha headed out to check out speedway for the very first time before he heads to Morocco next month for the Rally Du Maroc, and he loved what he saw.
The series is now nicely set up for the final round in Poland on September 30 where Zmarzlik and Lindgren will go bar-to-bar knowing that even the smallest error could hand the title to the other.
We can't wait to see it all unfold…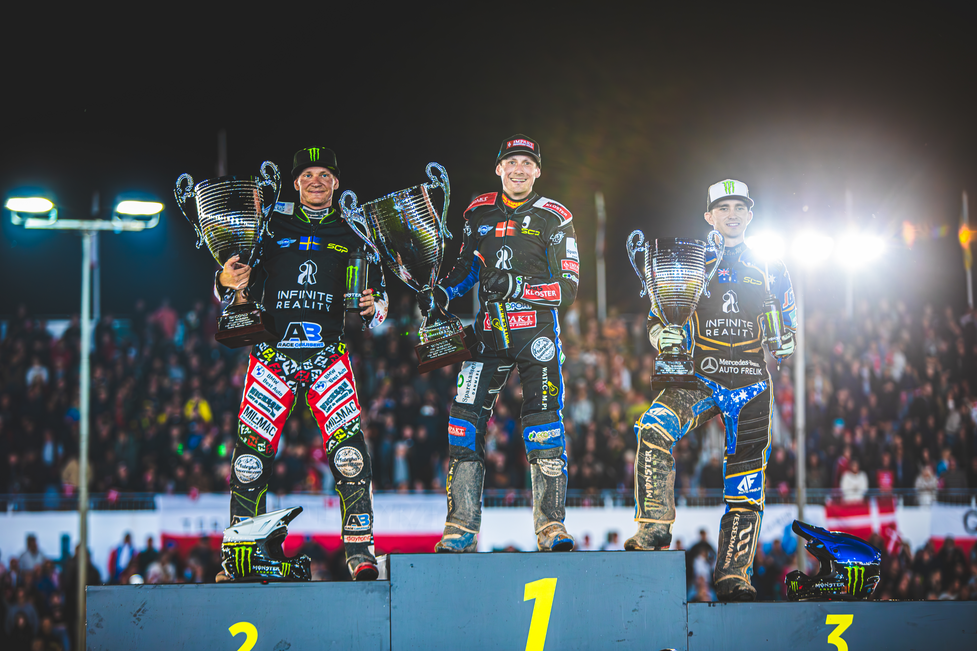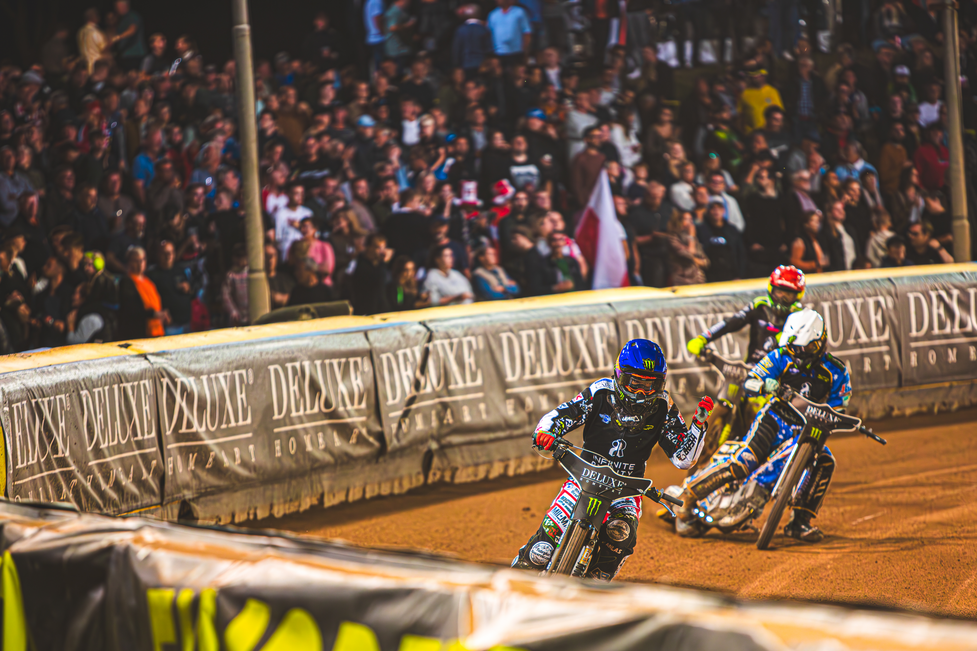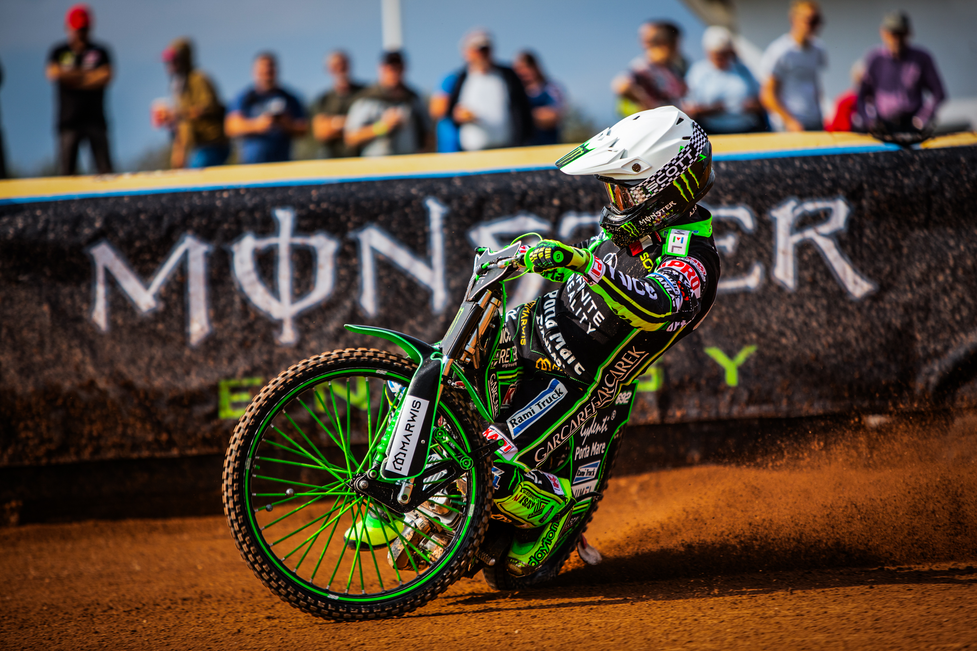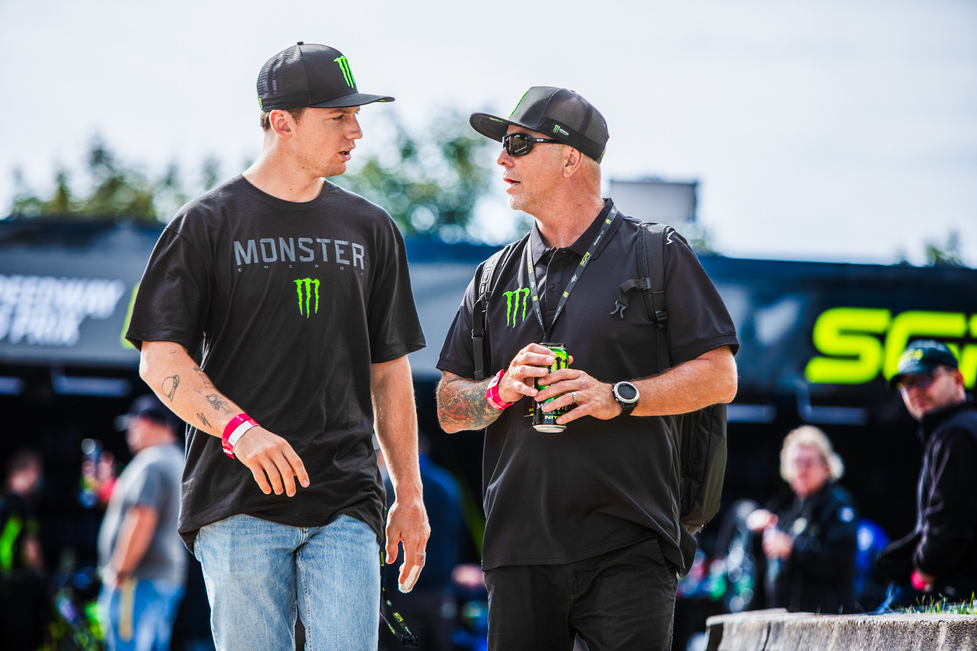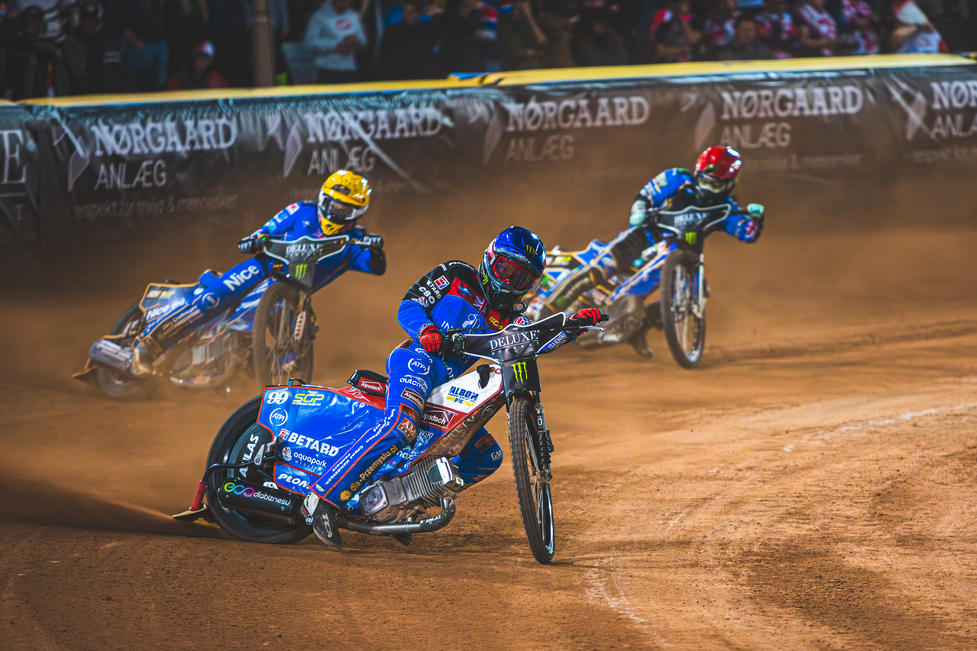 Danish Speedway Grand Prix result
1. Leon Madsen (20 points) 2. Freddie Lindgren (18 points) 3. Jack Holder (16 points) 4. Robert Lambert (14 points) 5. Dan Bewley (12 points) 6. Mikkel Michelsen (11 points) 7. Mads Hansen (10 points) 8. Max Fricke (9 points) 9. Martin Vaculik (8 points) 10. Kim Nilsson (7 points) 11. Rasmus Jensen (6 points) 12. Kai Huckenbeck (5 points) 13. Patruk Dudek (4 points) 14. Andzejs Lebedevs (3 points) 15. Benjamin Basso (2 points) 16. Jason Doyle (1 point)

Overall Standings
1. Bartosz Zmarzlik (138 points) 2. Freddie Lindgren (132 points) 3. Martin Vaculik (113 points) 4. Jack Holder (113 points) 5. Dan Bewley (98 points) 6. Robert Lambert (97 points) 7. Leon Madsen (95 points) 8. Jason Doyle (88 points) 9. Max Fricke (74 points) 10. Tai Woffinden (64 points) 11. Patryk Dudek (62 points) 12. Mikkel Michelsen (43 points) 13. Kim Nilsson (43 points) 14. Maciej Janowski (43 points) 15. Anders Thomsen (36 points)