/ /

Motor

All News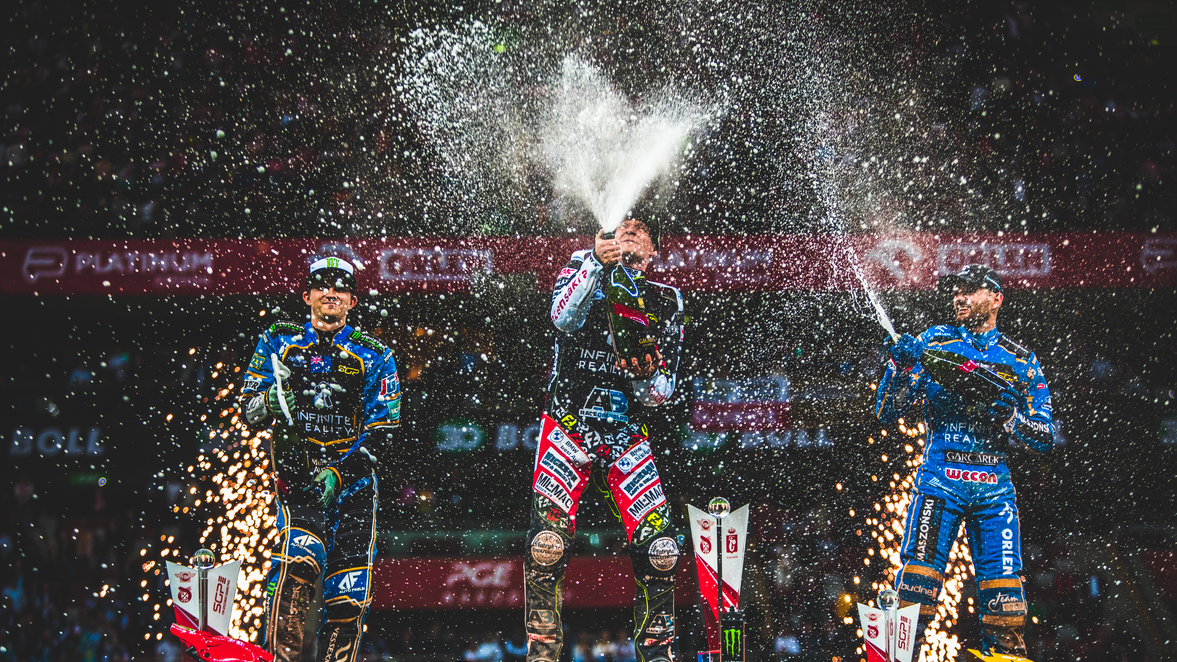 Fast Freddie Grabs Gold in Monster Energy One-Two
As the stands of Warsaw's Stadion Narodowy slowly emptied, as the music died down and the paddock began to empty, Freddie Lindgren got his moment.
As the stands of Warsaw's Stadion Narodowy slowly emptied, as the music died down and the paddock began to empty, Freddie Lindgren got his moment.

Not the moment where he crossed the line to win the Warsaw Speedway Grand Prix, not even the moment he was handed the trophy on the top step and took the adoration of 45,000 fans.

The moment when, in the sanctuary of his pit bay, his wife and daughter found him and embraced him with a hug that probably lasted longer than the winning race.

It's been a tough, tough few years for Team Lindgren, with Freddie ravaged by long Covid and struggling to compete at the level he knows he's capable of. But here, on the biggest stage of them all, it came together again and it felt like it was the night where he truly put those troubles behind him.

To watch speedway in Poland's national stadium is like watching your favourite rock band at Glastonbury. Your senses are heightened, everything feels as it's been amplified to its maximum and there is no better stage for the world's best to strut their stuff.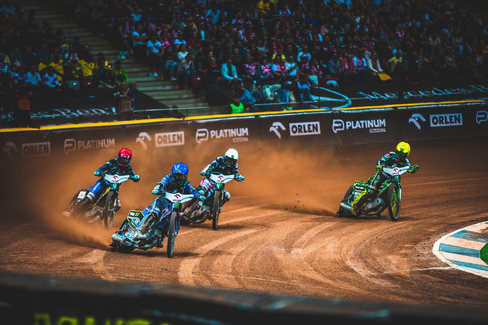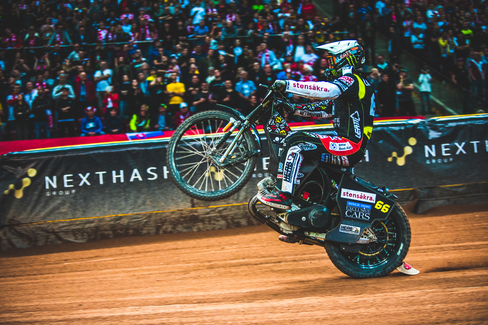 The night belonged to Lindgren but it was not without controversy and even he admits that perhaps luck was on his side. After charging past Dan Bewley in the semi-final to take his place in the final, he lined up alongside world champion Bartosz Zmarzlik, top scorer Jason Doyle and Jack Holder, who was in his first ever GP final.
It was Holder who made an electric start to get out in front and Lindgren tucked in behind him and, in truth, the whole stadium was ready for Holder to take his first victory. He was out in front and there was no catching him, but at the back Doyle and Zmarzlik were going bar-to-bar.
Zmarzlik flew underneath Doyle and the Australian came crashing down just before the start of the fourth and final lap, which forced the referee to stop the race. The decision seemed a straightforward one, with Zmarzlik seemingly the man at fault, but it was Doyle who got disqualified from the re-run and it meant Holder had to do it all over again.
Lindgren had a second chance and he knew it, and when he made the holeshot in the re-run there was no way he was going to be denied. Holder, desperately unlucky, battled with Zmarzlik for second place and just about got the nod on the line but it was Lindgren, with his family in the crowd, who took gold.
It was a brutal experience for Holder but Lindgren deserved the plaudits for a brilliant display of mental strength, and we caught up with him just moments after he took the chequered flag.
"I feel really happy and very emotional, winning GP's isn't easy. I've had a lot of attempts and I think this is my sixth career win, to do it in the stadium in front of all these fans and with my family and my daughter here, lots of friends and sponsors too, it's special," he said.
"The past three years have been very tough for me, I don't think people really understand how hard it has been. Right now I'm just grateful to be healthy again, I had a great winter where I could train a lot and spend some time with my family. I think it shows in my riding too that I am now healthy again and feel good.
"We have to give it to Jack, he had that final won before it was stopped. It's really unfortunate for him and to be honest I was pretty happy with second at the time too, but we got the re-start and I had to re-focus and I just wanted to take the second chance. I was pretty lucky there, though.
"I am in good form, I'm racing good in the league and my first two GP's have been pretty good but it's hard fought. The GP's are not easy, you have to dig deep at every round and keep fighting but it's been a good start and now it sets me up nicely for the rest of the series."
With Holder in second it was a good night for the Monster Energy riders, with Dan Bewley and Tai Woffinden in P7 and P8.
Lindgren's win shot him up the standings and he now sits joint top with Zmarlik after just two rounds. Holder sits in 4th, Woffinden 6th, Bewley 8th and Patryk Dudek 14th.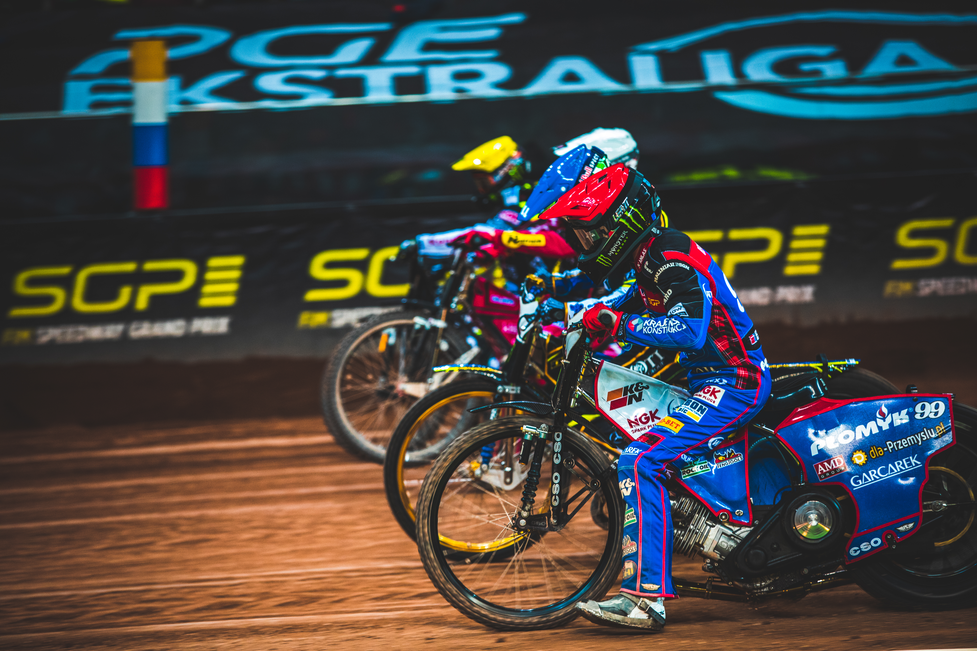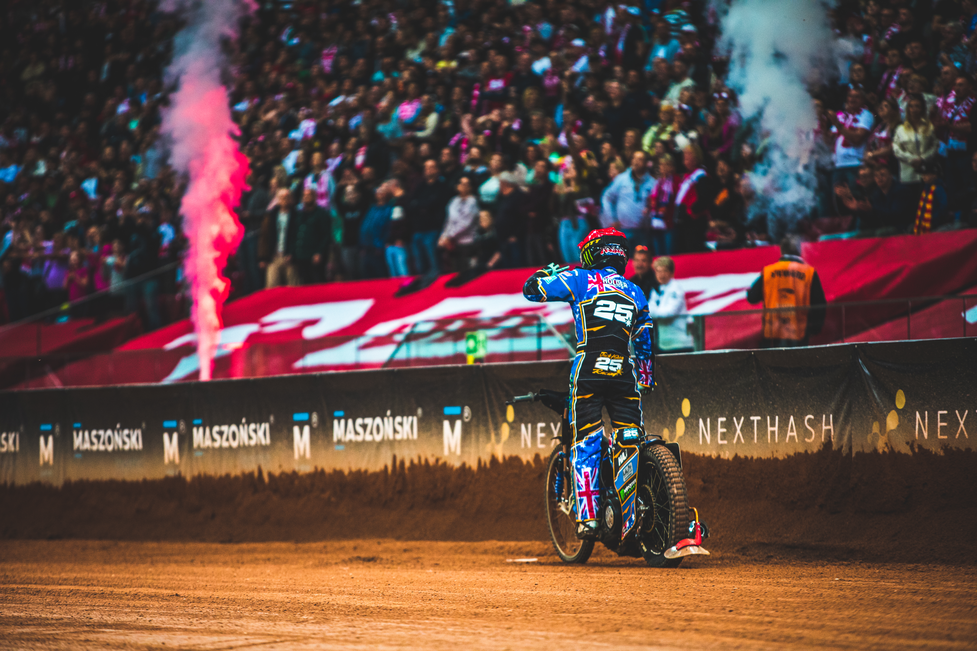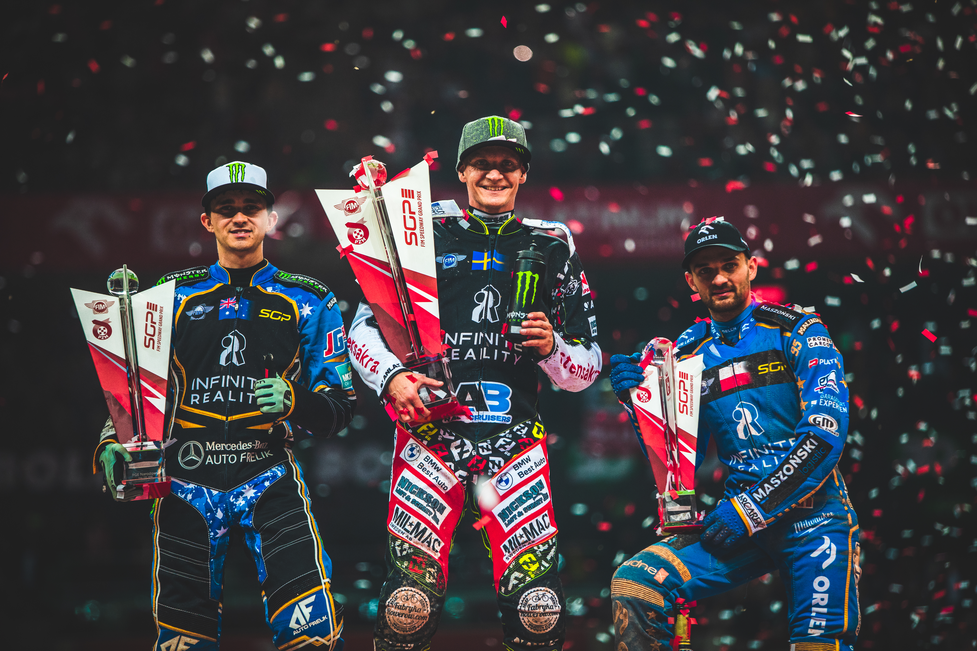 WARSAW SPEEDWAY GP RESULTS
1 Fredrik Lindgren 20, 2 Jack Holder 18, 3 Bartosz Zmarzlik 16, 4 Jason Doyle 14, 5 Martin Vaculik 12, 6 Max Fricke 11, 7 Dan Bewley 10, 8 Tai Woffinden 9, 9 Leon Madsen 8, 10 Maciej Janowski 7, 11 Mikkel Michelsen 6, 12 Robert Lambert 5, 13 Bartlomiej Kowalski 4, 14 Anders Thomsen 3, 15 Kim Nilsson 2, 16 Patryk Dudek 1
SPEEDWAY GP STANDINGS
1 Bartosz Zmarzlik 36, 2 Fredrik Lindgren 36, 3 Jason Doyle 28, 4 Jack Holder 26, 5 Robert Lambert 23, 6 Tai Woffinden 21, 7 Martin Vaculik 21, 8 Dan Bewley 20, 9 Max Fricke 18, 10 Mikkel Michelsen 17, 11 Leon Madsen 12, 12 Maciej Janowski 10, 13 Anders Thomsen 8, 14 Patryk Dudek 7, 15 Bartlomiej Kowalski 4, 16 Kim Nilsson 4, 17 Matej Zagar 1