All News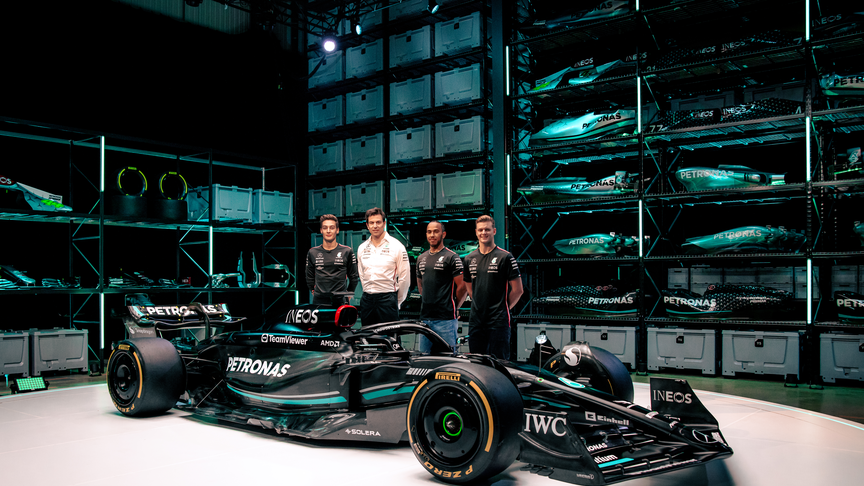 The Wolff Of F1: Mercedes-AMG Petronas Formula One Team Boss On 2023
F1 2023 is go; and it was high drama from turn one. Mercedes boss Toto Wolff described race day at 2023 Bahrain Grand Prix as "one of the worst days in racing" for the Silver Arrows, with Lewis Hamilton and George Russell finishing 5th and 7th.
F1 2023 is go; and it was high drama from turn one. Mercedes boss Toto Wolff described race day at 2023 Bahrain Grand Prix as "one of the worst days in racing" for the Silver Arrows, with Lewis Hamilton and George Russell finishing 5th and 7th. Case in point, Lewis finished 50 seconds behind eventual race winner Max Verstappen, with George a further five seconds adrift of his team mate.

Even so, history has shown us that it isn't over after the first race - and with 22 more Grand Prix to go, as well as Mercedes' relentless development and work ethic; it could still shape up to be an interesting season yet.

Toto himself has admitted that the Mercedes-AMG F1 team need to make radical changes to the car if they are to have any hope of competing at the front again. Read on how he, and the team, will take on the challenge ahead…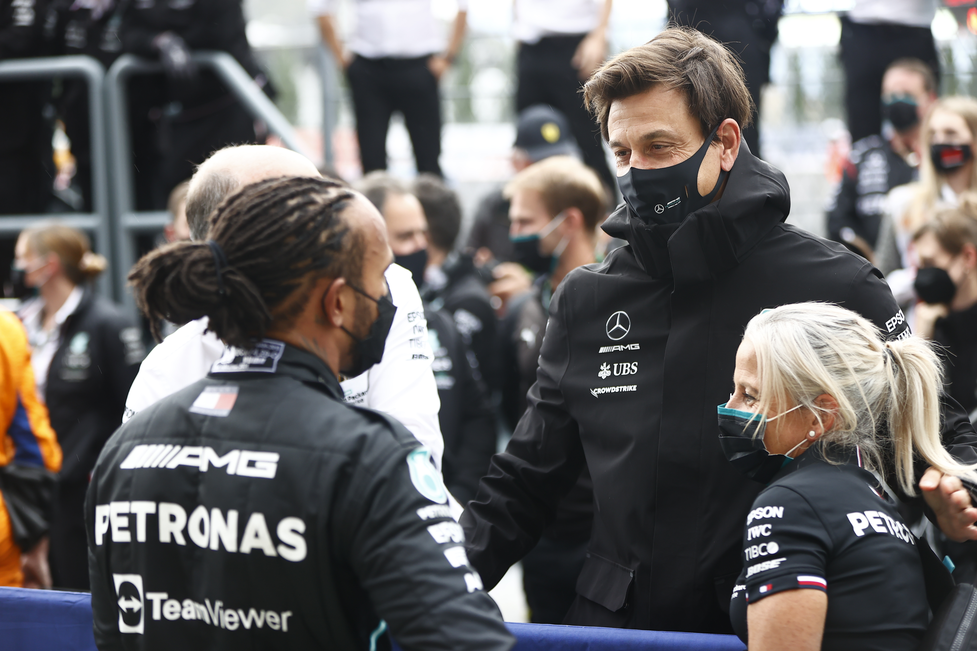 What are your thoughts heading into 2023?
Bahrain aside, 2022 was a difficult year but we had a lot of learnings, and 2023 I hope will be proof that we have understood how to unravel the problems and how to improve the package of the car. It is certainly going to be a great challenge but also good fun.
Do you think the challenges of last season have made the team stronger?
We say that the days we lose are the days our competitors regret the most because we learn the most. But as a matter of fact if you're right in the deep end, it sometimes doesn't really feel that way. You're just trying to dig yourself out and hopefully bring better results, so I'm sure that in many years we will look back and say 2022 and 2023 were defining years for the team. Also because after eight consecutive world championship titles we knew that there were going to be challenging times ahead.
How impressed were you with the team's effort in the off-season?
All of the organization in Brixworth, where we design and build the engines, and also here in Brackley has been pushing flat out. Last year when we realized that it wasn't going well I think we just mobilized every reserve we had, and that never stopped. Now here we go, we're at the beginning of the next season 2023, and I see just so much effort and motivational energy in the organization to launch a car that will eventually be quick enough and competitive to fight at the very front end of the grid.
How would you describe the approach to this year's car - the W14?
The W13 certainly had lots of performance which we never were able to unlock. So we try to keep all the good aspects of W13 whilst addressing the weaknesses. Our car was performing very well at the end of the season, but at some of the circuits we still had the famous bouncing - which in turn never gave good feedback to the drivers, and stopped them from pushing really hard. So I think what we tried to achieve with the W14 is to maintain a good balance while adding all the learning and improving the package overall.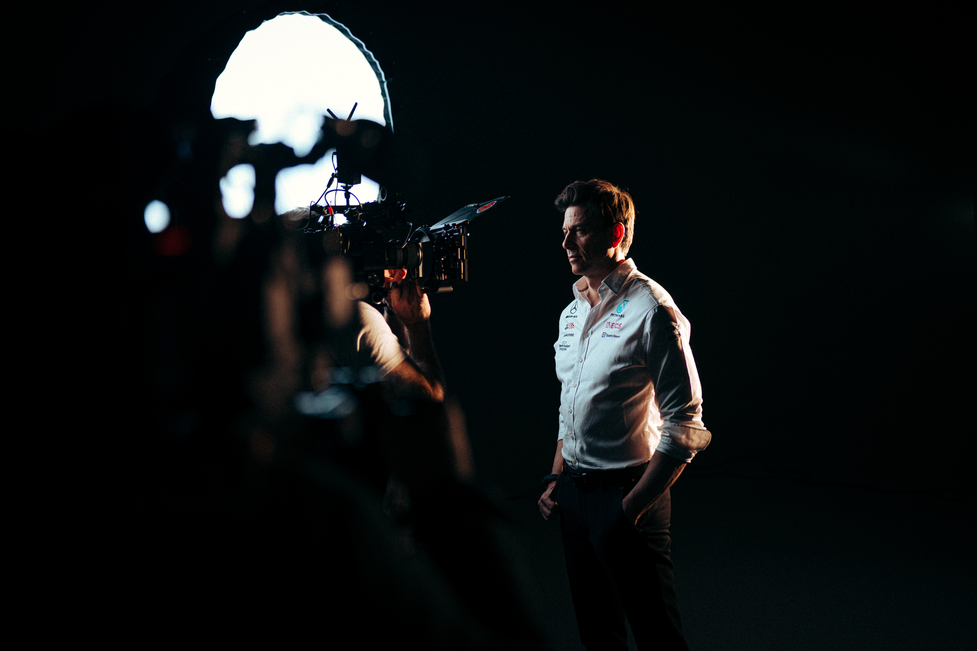 How motivated and determined is Lewis to bring the team back to the top?
As you can imagine Lewis was very motivated in 2022, but we just weren't able to give him a car able to fight for the World Championship. I hope that 2023 will be a strong step forward so he's finally been given the opportunity to fight for race wins on a consistent basis and then eventually bring himself into the contention for the championship. Our competitors have been very strong last year, and we're playing a catch-up game so everything just needs to work out to bring him an eighth world championship title.

How is George feeling ahead of his second full season with the team?
George is heading into his second full season with us; and he came from Williams and was hoping to get in a Mercedes and fight for a title. When he realized that wasn't going to be the case he adapted well. George works very well with the engineers - and with Lewis - in order to improve the car. He's had his first victory in Brazil and that was overdue after Bahrain two years ago so he's absolutely flat out motivated. The preparation is intense and he is 100% focused for the season ahead.

Many fans were hoping for a return to the black livery - what prompted this?
The car has come back to a black livery but in this case it's not only to support the diversity and equality cause which is always close to our heart but also because we needed to save some weight. If you remember the story of the Silver Arrows - when the car was painted white - it was too heavy! So they started to scratch off the white color, and it eventually was the bare aluminum. This is how they achieved the weight. In our case we just did the same - we were overweight last year and we tried to figure out where we can literally squeeze out every single gram. History repeats itself! Now we scratched off the paint and we are down to the bare carbon. So we see that a car is a sum of raw carbon bits - but in any case back to the roots; we needed weight saving!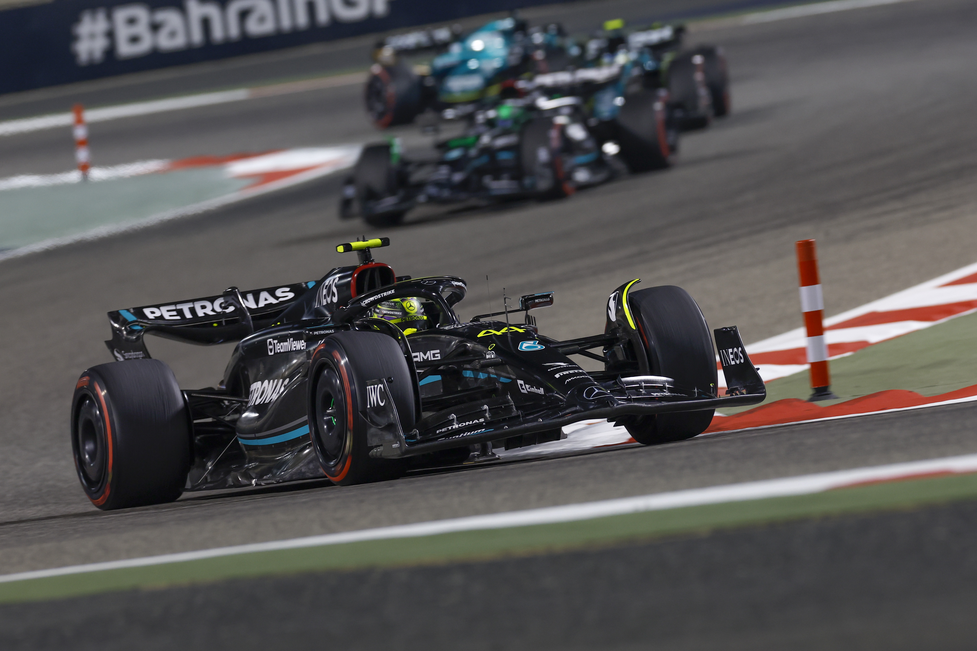 What are your hopes and expectations for the season ahead?
Any new season that we start - our hopes and expectations obviously are to fight for a World Championship. It is always a big challenge however, and to even win once in Formula One is always a battle. But our aim is to be right there at the front, and race, and have some fun.

You've recently reached your 10th year with the team - what does that mean to you, and how do you reflect on that achievement?
It's hard to believe that it's been ten years! Actually when I embarked on joining MGP I saw it as a project, and then we rolled it into another contract and it was a project again. Then seven years in I decided; well… this is my team, I'm a shareholder and I'm running the place together with my colleagues; so I'm here to stay! But in any case it doesn't feel like ten years. It feels like yesterday when I stepped into these offices for the first time in January 2013!

Lastly, a quick word about the season opener in Bahrain…
It was one of the worst days in racing for us. It was not good at all; we are lacking pace front, right, and center. The Aston Martins are very fast, and the Red Bull is just on a different planet. It hurts that they are so far ahead; it reminds me of our best years where we put one second on everyone else. That is the benchmark. We need to put one foot in front of the other to come back but nobody in this team will throw in the towel. We need to dig deep, deeper than we ever have done before. And we can do that.