/ /

Motor

All NEWS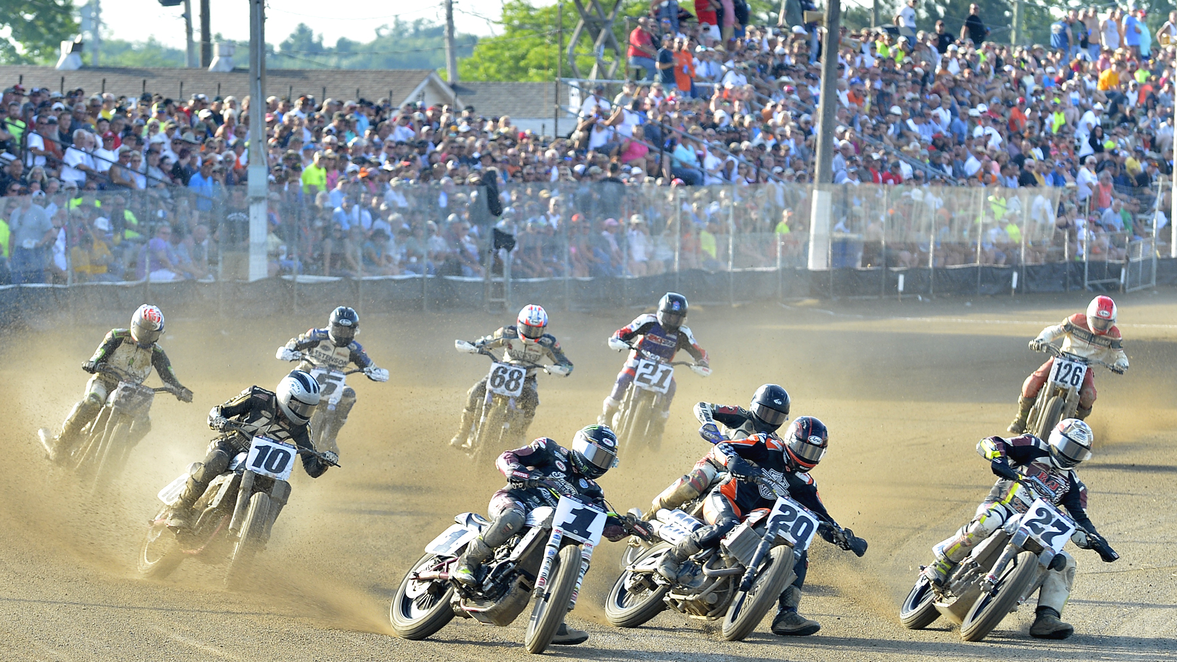 AFT SuperTwins race at Sacramento Mile pits Monster vs. Monster as Mees tops Daniels in the first Mile of the Season
24th career Mile win for Jared Mees pulls him to within 20 points of overall series leader Dallas Daniels; and to within one race win of 3rd on the all-time Mile win list
Monster Energy-backed Jared Mees (Indian Motorcycles) continues to make history on the famed Mile tracks featured on the Progressive American Flat Track (AFT), sanctioned by AMA Pro Racing, series across the United States, winning the prestigious 57th Legendary Mission Sacramento Mile, powered by Law Tigers, this past weekend at the Cal Expo in Sacramento.
And in battling to the victory in the season's first Mile event, Mees' fifth career Sacramento Mile win and third race win of the year, he was able to keep pace with current point leader, Monster Energy's Dallas Daniels (Estenson Racing/Yamaha), drawing to with 20 points (159-139) in the premier SuperTwins class through seven (of 18) rounds of AFT racing. And adding the exclamation point on the evening for Monster Energy, Daniels' teammate, JD Beach, would bring his Yamaha MT-07 DT home in 3rd place, giving the M-claw the podium sweep.
"I honestly was sweating coming into the Miles – last year I felt like we were a little down," said Mees. "I didn't know what to expect. But Kenny (Tolbert, Mees' chief mechanic) worked really hard this winter to get us back some ponies, and Jimmy Wood (suspension tuner) really had that thing hooked up with the Ohlins suspension. I don't think I've ever been that hooked up before. I could just go into the corner and mash the throttle. The Indian Motorcycle was phenomenal tonight."
From the start both Monster Energy's Mees and Daniels broke free from the rest of the SuperTwins field, providing an interesting 'Veteran vs. Up-And-Comer' showcase for the legions of flat track fans that packed Cal Expo. Some 17 years Daniels' senior, Mees put his Indian up front and, though Daniels applied pressure, Mees was able to hold the power on through the checkers for the race win.
Beach would battle Kolby Carlile on the final lap to take 3rd, barely, with a 0.021 advantage at the tape. The Sacramento Mile would be Beach's third podium of the season, giving him 115 points – eight points ahead of Briar Bauman for 3rd overall in the SuperTwins standings.
Next up on the Progressive American Flat Track, sanctioned by AMA Pro Racing, tour is Kentucky's Red Mile, presented by Indian Motorcycle of Lexington, at the famed Red Mile Racetrack, Saturday, May 27th.