/ /

Motor

All NEWS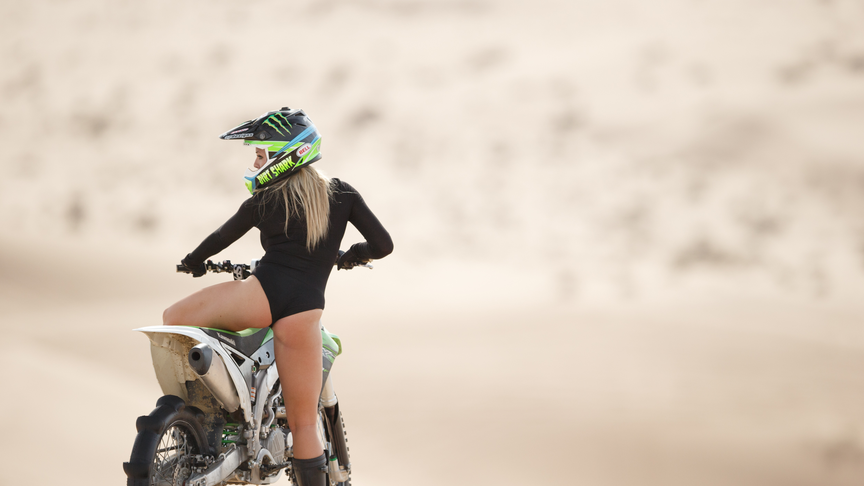 DOONIES 2
Bringing a collection of the most outrageous Monster Energy machinery - The Doonies journeyed back to the Glamis Sand Dunes of California to wreak havoc and go bigger then imaginable!
Sprawling and seemingly reaching out to infinity, the Glamis Sand Dunes are something of a blank canvas for the 1.5 million off-road enthusiasts who enjoy the wildlife in the 45 miles by 6 miles wide playground of silica. With all this as a gigantic backdrop, for the second consecutive year, this same sandbox was also the focal point for the social media phenomenon known as the Doonies. The original Doonies was conceptualized and conceived by one Ash "Dirt Shark" Hodges during the December of 2014. An 8:28 minute video which ultimately racked up over 3.5 million views on Monster Energy's YouTube channel, the Donnies 2 was immediately commissioned for 2015, and once again, brought everyone out the Glamis Dunes this December for a week-long shooting spree.
The Idea for Doonies 2
"There is nothing else in the world that looks like the sand dunes," said Hodges. "When you get up on top of a dune and you look out for miles and miles and it's just sand dunes, it's one of the coolest things you'll ever see. For me, the Doonies 2 was about getting the best guys together on dirt bikes right now, the baddest dudes in four-wheel trucks, and all the baddest dudes in all these vehicles and showing what can be done. That's why we came back here and why we brought out film crews, photographers, helicopters, you name it. And as far as machinery, this year we've got snowmobiles, we've got Ken Block's RaptorTRAX, we've got Harleys with paddles; we also have sand cars, Trophy Trucks, dune buggies, Razors, dirt bikes, Pro Lites, Pro 2s, Pro 4s…. I mean we went to extremes to get the coolest and baddest vehicles and athletes to come out here and showcase this deal. You just have every genre of four-wheel and two-wheel vehicle out here."
While the go big or go home philosophy underlined virtually everything attempted and accomplished (and filmed) at Glamis during the filming of Doonies 2, there was plenty of time and opportunity to just ride, drive, party, and enjoy the camaraderie of being a Monster Energy-backed athlete. And so with that, Monster Energy and the Dirt Shark bring you Doonies 2. A feast for the eyes for all those who dig otherworldly gasoline-burning machinery - as well as for those who enjoy watching the incredible feats of the world's best driver, riders, and action sports athletes can dare themselves into doing - this new offering makes for mandatory viewing!