/ /

Motor

All NEWS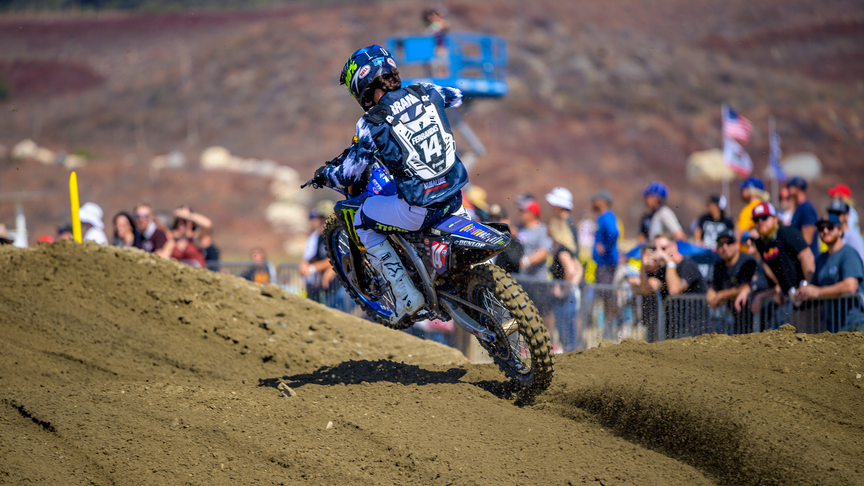 Dylan Ferrandis Wins 250 Motocross Championship
When he hoisted the Gary Jones Cup as the newly crowned Lucas Oil Pro Motocross 250 Class Champion, the entire nation of France shared in the elation of Monster Energy/Star/Yamaha Racing's Dylan Ferrandis. In becoming the sport's newest AMA National Champion Ferrandis broke the proverbial curse for a country that despite such a rich motocross history had never celebrated this achievement.
As hard as it is to believe, no Frenchman had ever won a title in the 46 years of 125cc and 250cc competition. Some came so, so close, only to have the championship slip away in the most excruciating way possible. A knee injury for Stephane Roncada, engine failure, and then a shoulder injury for Christophe Pourcel in back-to-back seasons, and a blown motor for Marvin Musquin. Those ghosts of motocross past were certainly on Ferrandis' mind when he came into the season-ending Fox Raceway National in Southern California, but like he's done each of the past two seasons in Monster Energy Supercross Ferrandis rose to the occasion and successfully erased the demons that had seemingly haunted French riders in the smaller displacement for decades.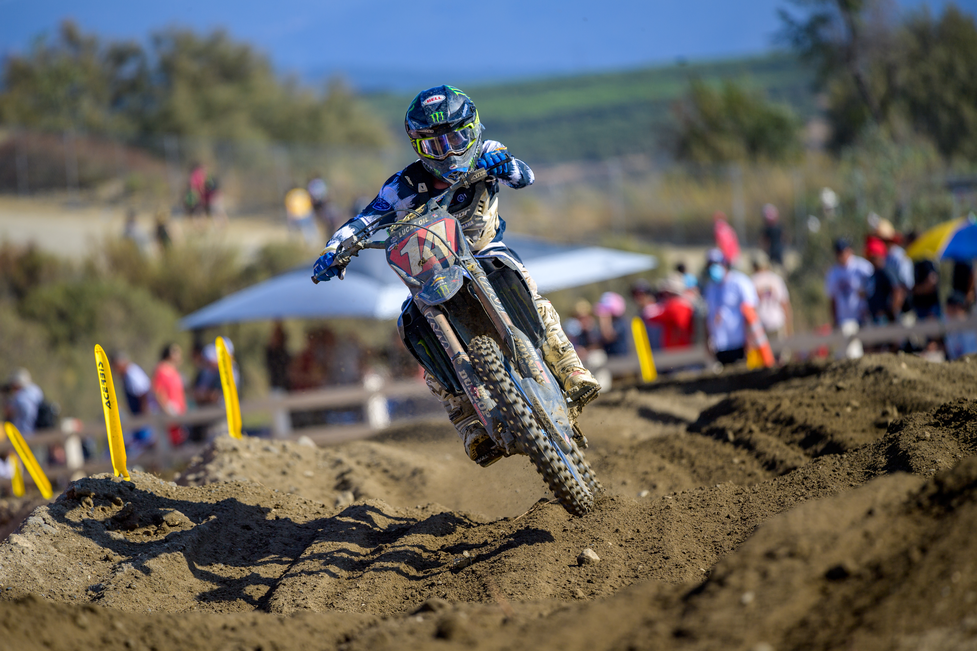 Before the condensed, pandemic delayed season got underway in August Ferrandis was already widely considered to be a heavy title favorite. With the graduation of 2019 champion Adam Cianciarulo into the 450 Class, there was a massive vacancy in the 250 Class that Ferrandis was the logical choice to fill. In his three years of American motocross competition, the Frenchman had shown noticeable improvement. Last season he took the big step from being a consistent threat to win to a full-fledged title contender. A hotly contested runner-up finish to Cianciarulo gave Ferrandis the confidence he needed to battle for a championship and he entered the 2020 season fully expecting to end it with the No. 1 plate in hand.
With Ferrandis anointed as the rider to beat for the title the only remaining question was which rider would step up to challenge him. Would it be teammate Justin Cooper, who himself enjoyed a breakout 2019 season? Would it be new teammate Shane McElrath? The answer was neither. Instead, former two-time champion Jeremy Martin returned from a two-year layoff caused by a broken back to immediately reassert himself as one of the class' top riders.
As the only rider in the field with an array of wins and multiple titles to his credit, Martin's experience gave him a distinct edge in understanding what needed to be done. Thus, it wasn't too much of a shock to see him emerge as the early point lead through the first half of the season. To his credit, Ferrandis was there every step of the way, including a dominant victory at the opening round, but he needed to dig deep in order to respond to the pressure Martin had put on him.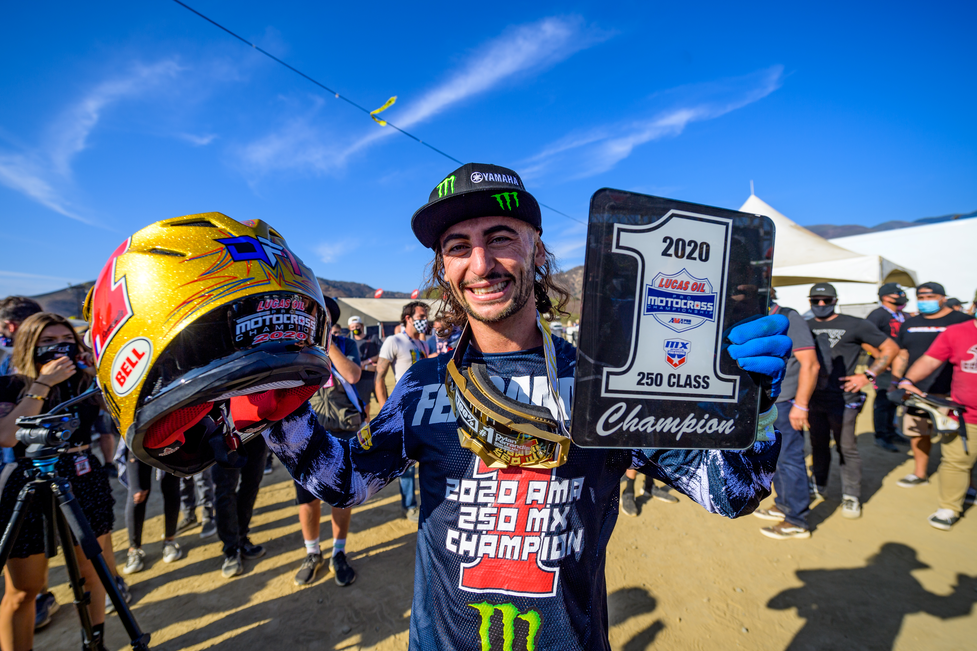 The season reached a turning point at the Spring Creek National, when Ferrandis outperformed Martin at his home track, capping off a 1-1 performance with a thrilling win that saw Ferrandis hold off a hard-charging Martin in the closing laps. That victory for Ferrandis ignited a late-season surge in which he amassed a streak of five consecutive moto wins as Martin struggled to keep up. Moreover, Ferrandis showed an uncanny ability to overcome any adversity, be it a bad start or a crash, and always found his way to the front. Once he regained control of the red plate he never looked back.
As the title fight came down to the wire at Fox Raceway, Ferrandis was well aware of all the heartbreak that befell French riders before him. First and foremost he's a fan of the sport and always had a keen interest in American motocross, one day hoping to make the move overseas to compete in the sport's most prestigious championships. He knew his comfortable point lead was anything but a sure thing and when his teammate Cooper failed to even line up on the gate for the second moto due to a bike problem paranoia certainly set in a bit. It didn't help matters when Ferrandis crashed early in the moto, but he got back on the bike, rode smart, and brought a championship home to France.
Even with three fewer races than a full 12-round Pro Motocross season, Ferrandis amassed what was arguably his best campaign. His three wins were just one shy of equaling his career-best for a single season, while his eight podiums in nine rounds set a personal record.
Now, with his 250cc career officially complete, Ferrandis is being highly touted as he embarks on a rookie season in the incredibly deep 450cc field. With an unwavering belief in his own ability, Ferrandis certainly has the mental and physical talents to be successful and all of France will be watching as he begins the next phase of his career.