All NEWS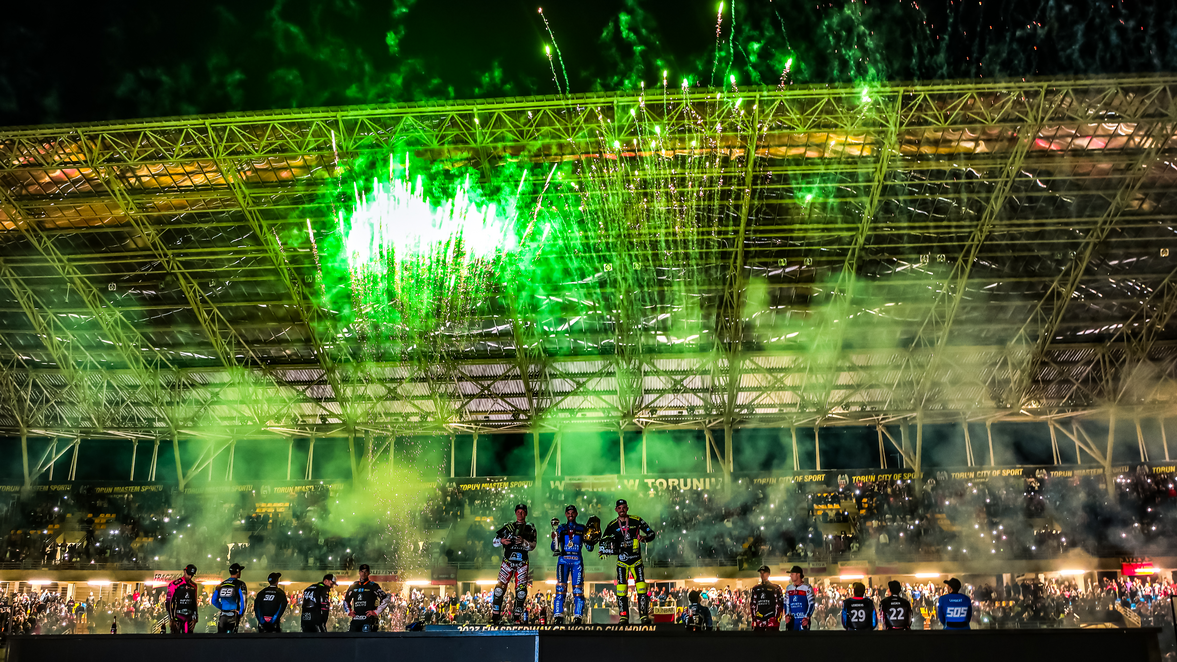 Silver for Fast Freddie as Zmarzlik Wins Title #4
It all came down to the last race of the season. The 230th race of a season that started on April 29 and now came down to the final four laps.
Our man Freddie Lindgren needed to win the race and hope that title rival Bartosz Zmarzlik finished last, which would've forced a race-off between the two to decide the world championship.
Zmarzlik's equation was more simple; don't finish last.
A range of stars from the Monster Energy roster decamped to Torun to take in the action for the season climax, including urban dirtbike legend Chino Braxton, BMX stunt hero Adam Kun, four-time speedway world champ Greg Hancock and 2012 champ Chris Holder – and they weren't disappointed.
The Polish hero, already a three-time winner, had the backing of a sold-out crowd in Torun's MotoArena, but he knew Lindgren would give it everything he had.
Starting off the favored inside gate, Zmarzlik made the start if his life to fire himself into the lead in turn one and from there he didn't look back, and he didn't need to. If there is such thing as the perfect four laps, perhaps this was it.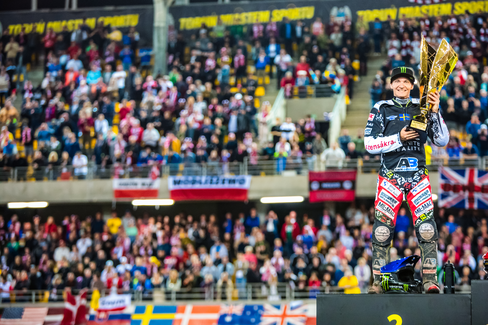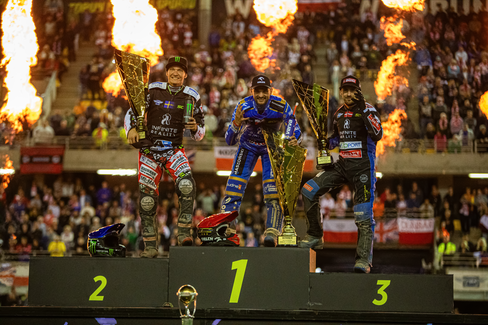 The crowd erupted as their national icon took the chequered flag and with that came a fourth world title in five seasons, whilst Lindgren finished second on the night and second overall after an incredible effort all year long.
The Swedish racer is maybe one of the sport's most underrated. This was his 6th consecutive top four finish, and third medal, and at the age of 38 he is showing no signs of slowing down.
Despite missing out on what was always an unlikely gold, given Zmarzlik's domination, Freddie was super proud of delivering his highest ever finish and a silver medal.
"I am very, very proud of my season. I have been very consistent this season. I have made most of the finals and this is my best finish so far in my career. I am very proud of that.
"I still have a lot of motivation. I really feel I can get better and develop myself. I have a lot of motivation to do it. I am going to work really hard in the winter and hopefully come out of next year better than this year. That's my aim, and we will see if it happens," he said.
Zmarzlik and Lindgren were joined on the series podium by Slovakian Martin Vaculik, who just squeezed out Jack Holder for the bronze medal.
The two men were tied going into the final round, so it was a straight shootout, whoever finished higher would take the final place on the steps.
Both men made the semi-final's, but Holder finished last in his to leave him in P7, whilst Vaculik's P5 was enough to give him the edge and secure his country's first ever Speedway Grand Prix medal.
Patryk Dudek needed a big night to remind the series organizers what he's capable of as he went into the last event knowing he couldn't secure the top six finish needed to automatically secure his place in next year's series.
Despite just missing out on the podium, his P4 result was enough to take him into the overall top 10, and now he will have to wait to see if he receives one of the five 'Wildcard' picks to take his place in the 2024 championship.
Another man requiring that is Dan Bewley, who will surely be assured of his place for next year after finishing in 7th place and winning this year's Swedish Grand Prix.
So that wraps the season, and it's once again Poland's Zmarzlik who takes the glory, and now the rest of the pack have the Winter to step up and show that they can break his dominance next year.
Our cameras have been embedded in the paddock all season long, and they've been following our guys throughout the year to give you access all areas into their lives for season two of Twist The Throttle.
Stay tuned…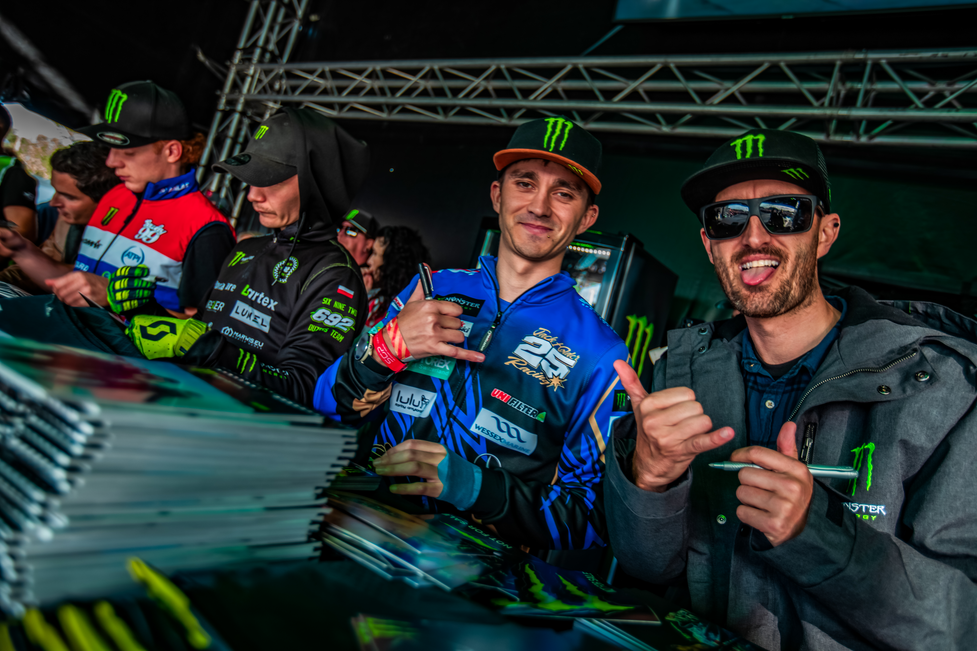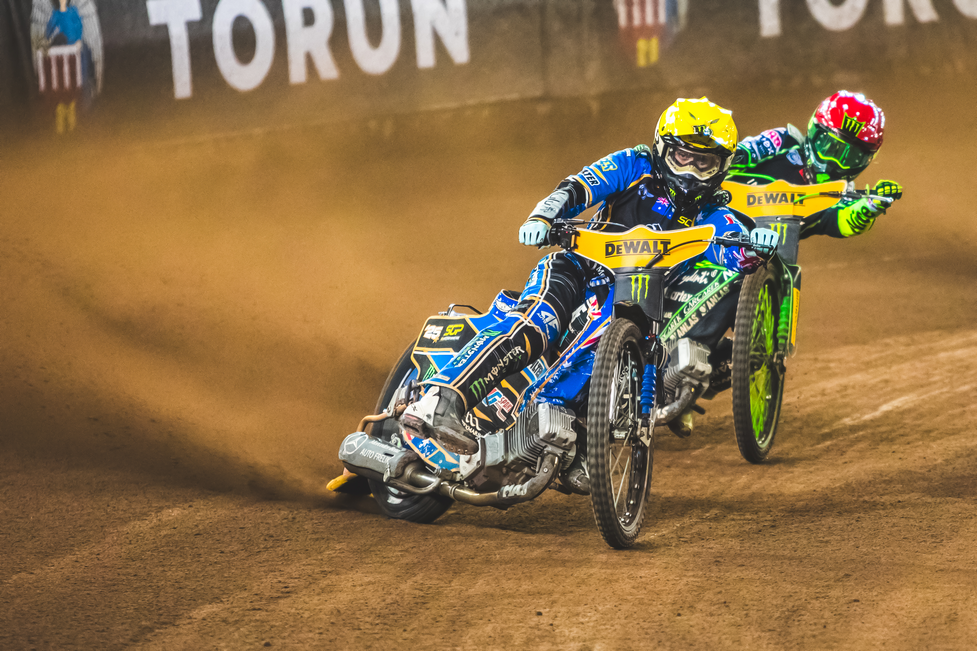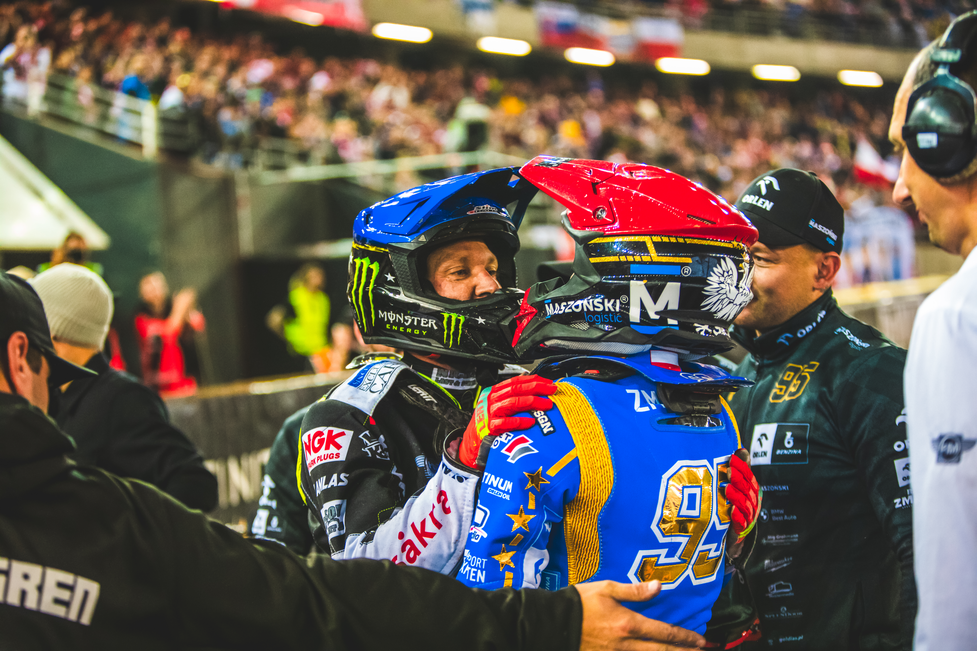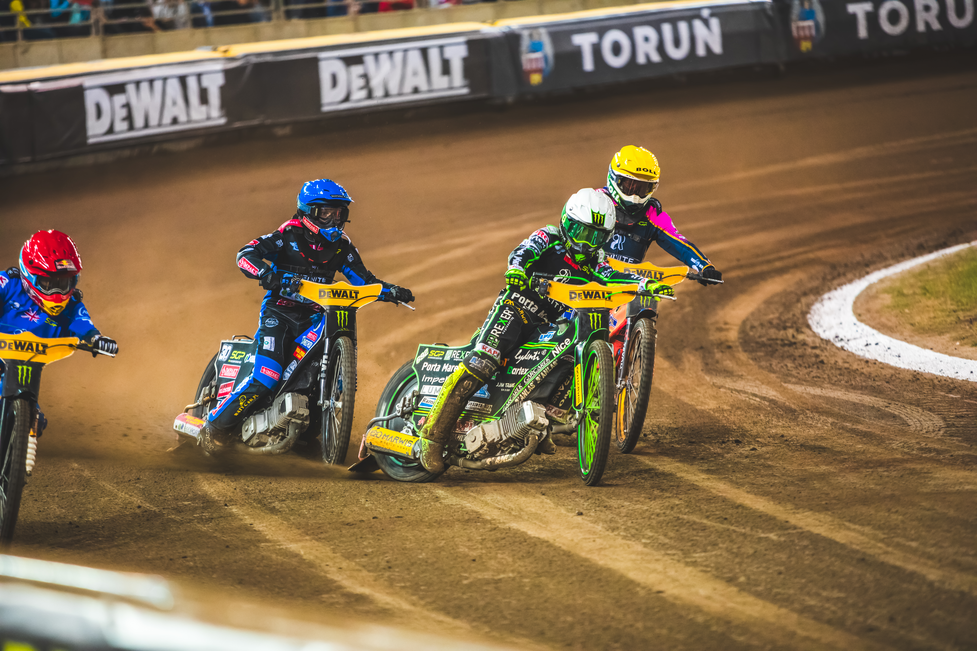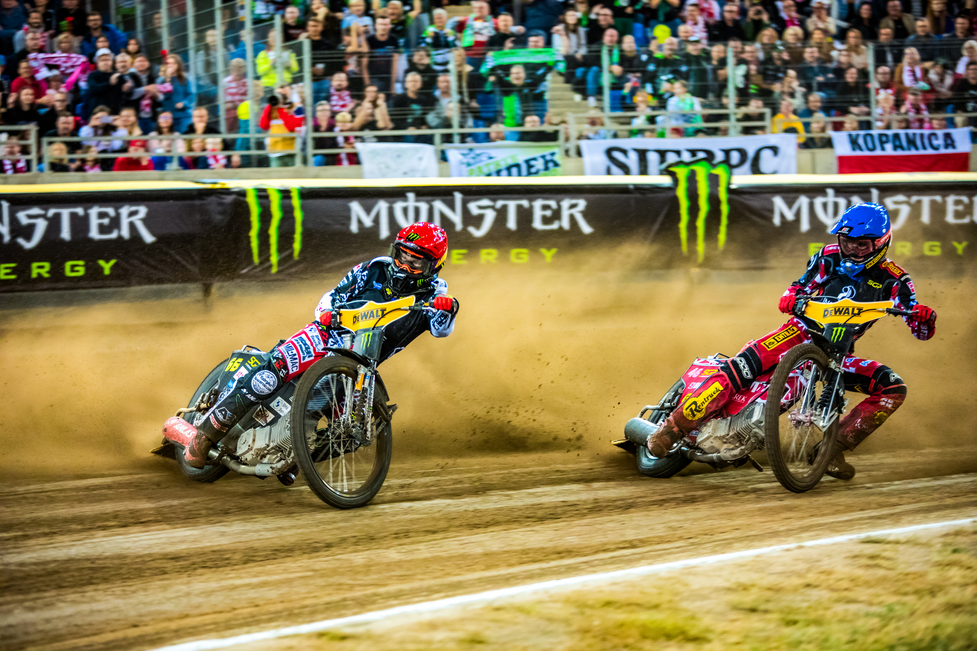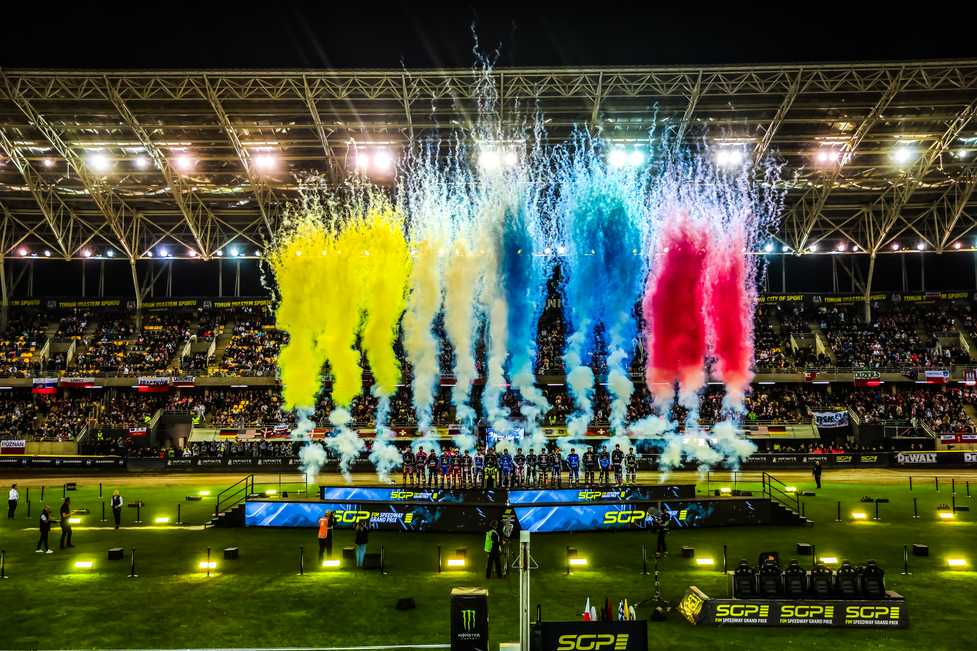 Torun Speedway Grand Prix result
1. Bartosz Zmarzlik (20 points) 2. Freddie Lindgren (18 points) 3. Leon Madsen (16 points) 4. Patryk Dudek (14 points) 5. Martin Vaculik (12 points) 6. Robert Lambert (11 points) 7. Jack Holder (10 points) 8. Max Fricke (9 points) 9. Jason Doyle (8 points) 10. Andzejs Lebedevs (7 points) 11. Dan Bewley (6 points) 12. Kai Huckenbeck (5 points) 13. Dominik Kubera (4 points) 14. Mikkel Michelsen (3 points) 15. Luke Becker (2 points) 16. Kim Nilsson (1 point)
Overall Standings
1. Bartosz Zmarzlik (158 points) 2. Freddie Lindgren (150 points) 3. Martin Vaculik (25 points) 4. Jack Holder (123 points) 5. Leon Madsen (111 points) 6. Robert Lambert (108 points) 7. Dan Bewley (104 points) 8. Jason Doyle (96 points) 9. Max Fricke (83 points) 10. Patryk Dudek (76 points) 11. Tai Woffinden (64 points) 12. Mikkel Michelsen (53 points) 13. Kim Nilsson (44 points) 14. Maciej Janowski (43 points) 15. Anders Thomsen (36 points)
In This Article