/ /

Motor

All NEWS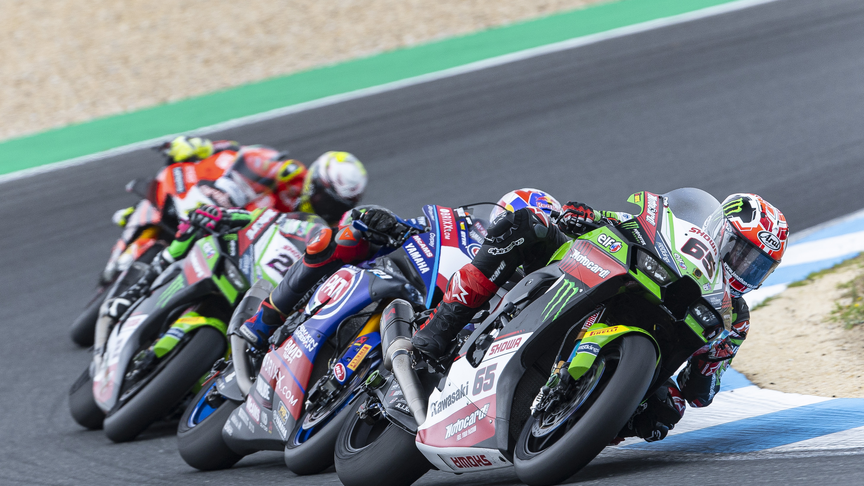 World Superbikes 2022: Reloaded
Knee down, full gas, and on the redline at over 199 mph!
Knee down, full gas, and on the redline at over 199 mph!
While the glamour of MotoGP™ often steals the limelight, it's hard to argue against the all-action crucible that is the FIM Superbike World Championship. Certainly, if the first half of this year's season is anything to go by, then it has been another vintage edition for the record books. The even better news for fans is that after a summer break, the World Superbike is now attacking the run down to the final checkered flag of the year – as well as the showdown to crown another champion. If you're not along for the ride, then you really should be; read on to find out why…
Nothing is decided until the final race at Phillip Island on the 20th November. That's all before flat out weekenders in Catalunya and Estoril, as well as fly-away trips to Argentina and Indonesia. What all began back in early April at MotorLand Aragón in northern Spain, has turned into a white-knuckle gloves-off fight for championship glory. All this, with riders throwing their legs over production-spec machinery – which means what you see on track is closely based on what you can buy in your local motorcycle showroom – rather than the untouchable prototype exoctica seen in other Grand Prix series.
JR Pushing The Limit
Naturally, the top positions are dominated by some of the fastest riders in the world – not least six time world champion and record-breaker Jonthan "JR" Rea; who continues to astound by finding new performance limits for himself and his Kawasaki ZX-10RR. The Northern Irish racer has racked up five wins, six second places, and four third place podiums in the first half of the season alone – placing him third in the championship. A mere 16 podiums from 21 races then; not bad going. Only current defending 2021 series champion Toprak Razgatlioglu and championship points leader Alvaro Bautista are in with a shout of denying Rea a seventh title.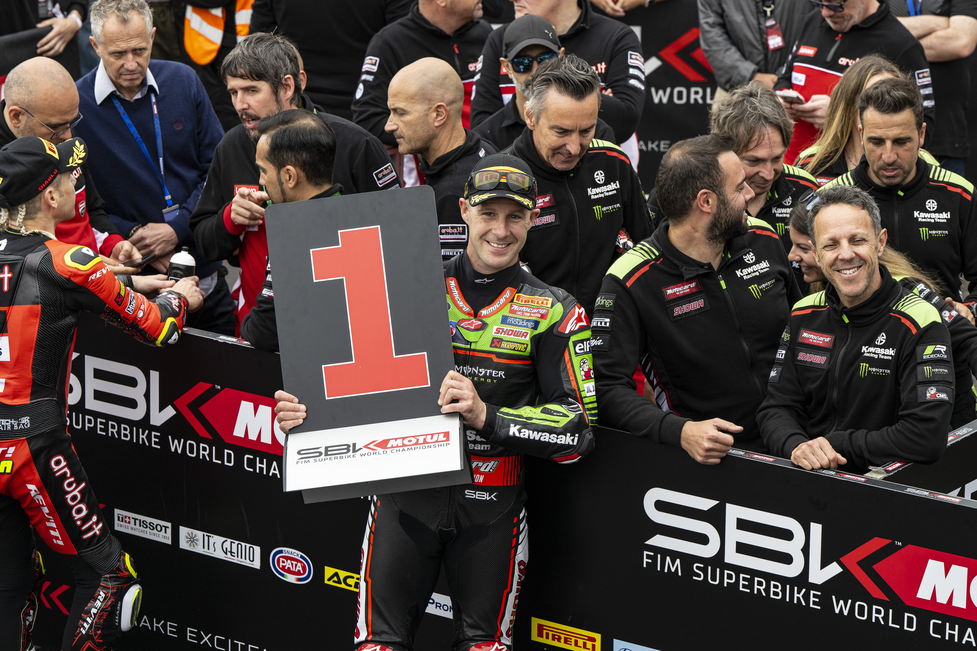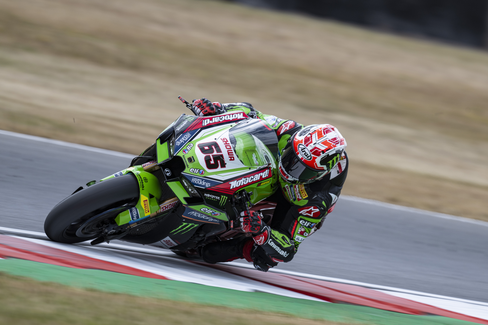 Ever his own harshest critic, though, Rea expected the season to be more of a struggle – describing last year as a disappointment. It's worth pausing here and taking a moment to note that Rea finished second in 2021, only 13 points behind the champion. Of course, this was also the first year in seven seasons of racing that the 35-year-old didn't win the championship!
"I started the season much stronger than we anticipated," explained Rea. "Especially after the struggles and disappointments of last year. Coming out and winning the first race – although we had a coming together with Toprak in the final race, which meant we dropped some points. Misano was a little bit of a struggle too, and then I pushed hard at Donington, but ultimately was left a little frustrated at not winning."
"It's a brilliant fight though – the level of riding is really high, and to be involved in battles with Alvaro and Toprak every single lap – and then ending with massive last lap scraps – means people are talking about World Superbike again. I feel the challenge is really helping me step up as a rider, and helping me push hard every weekend, as well as my training between races."
"Kawasaki are still a great family to me – they gave me the opportunity to win my first championship back in 2015, and it's still a lot of fun which fires me up. The bike is super competitive, and I'm more fired up than ever. During the summer break we tested some new chassis components, so the entire package is ever evolving. As long as we can go into the remaining weekends with confidence and flow, then we should be in a good position."
Lowes Targets The Podium
Rea is partnered on the other side of the Kawasaki garage with the ever formidable Alex Lowes. Having battled injury throughout the end of the 2021 season, after a first lap crash in Barcelona caused a painful fractured right hand, Lowes' determination to bounce back has been greater than ever. With a third place podium in the bag, and a current 8th position in the standings, it is now all to do for #team22…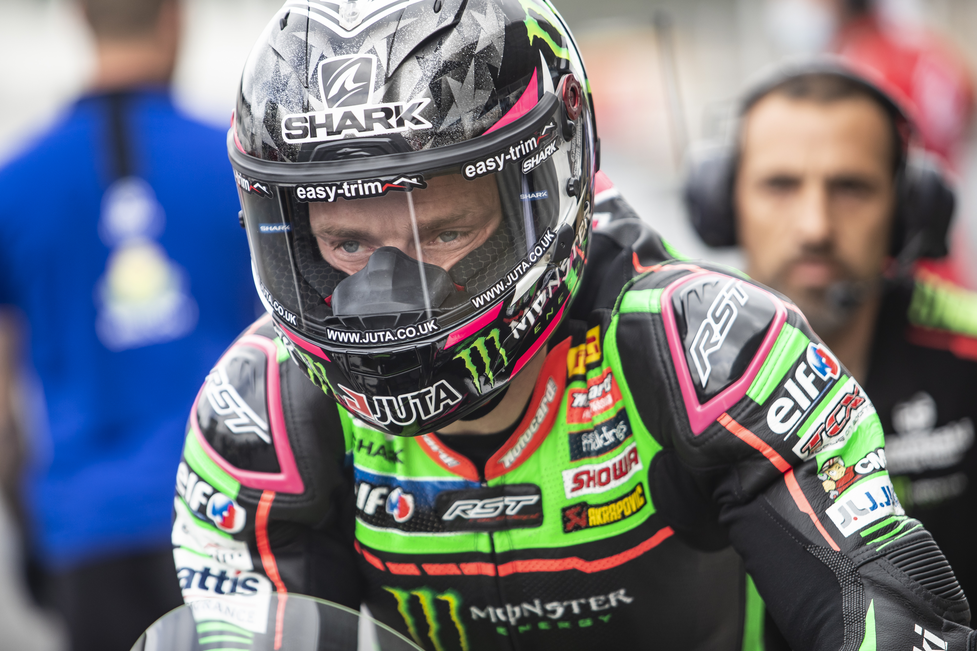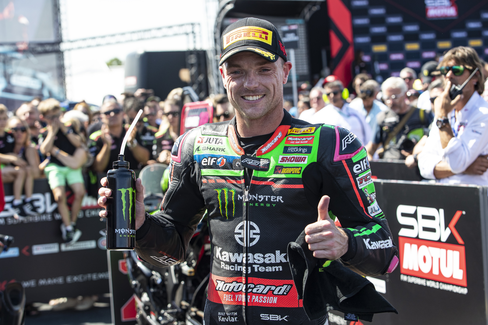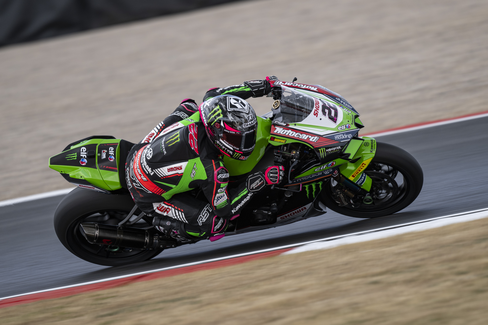 "My season from a riding point of view hasn't been too bad. We were a little bit unlucky with some mechanical problems in Assen where we lost a few points," said Lowes. "But overall, I've been challenging for the top five or six every race. I think I need to make up a few tenths to make that next step up to the podium. After last year where I struggled with injuries, I'm really focused on stepping up as much as I can."
"I'm really enjoying riding the bike and that is keeping me optimistic for the rest of the season. I want to be on the podium for sure – it has been too long for that. The front three guys have made a bit of a breakaway in the championship, but I'm really targeting getting in the mix with them. I was super consistent at Magny Cours with three fourth place finishes, but I know I have more speed to give. My pace is good – and I proved in Donington that I can get on the podium, so now I just need to keep pushing for the rest of the season…"
Redding Focused On Development
No championship would be complete without its wild personalities. Enter Scott Redding. The former British Superbike Champion (2019), and MotoGP rider, has been a fan-favorite the world over for much of his career. After two action packed seasons – which netted 12 wins – with Ducati, Redding has switched to the BMW Motorrad World SBK Team for a fresh challenge in 2022.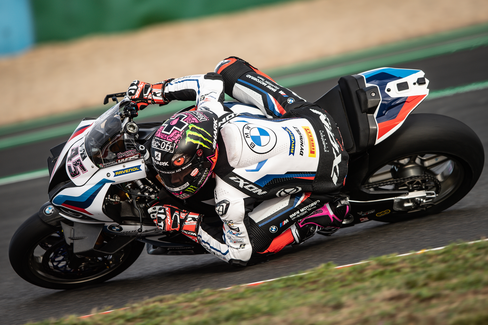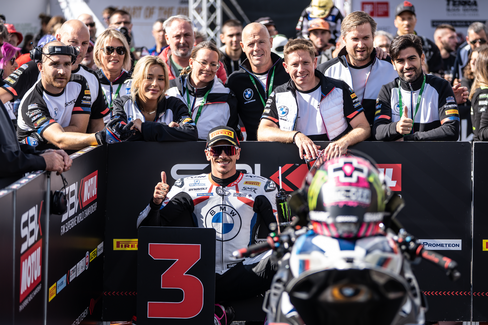 Although he is currently seventh in the standings, one thing to know about Scott Redding is to never count him out. Blisteringly fast over a single lap, and with a hard charging motocross-honed riding style to match; when you give the 29 year old British rider the right machinery, he can be a match for anyone. Interestingly, the focus for Scott is also on the long term, as he has used experience to temper some of his wild side, and set to work on developing his BMW M 1000 RR.
Redding explained: "Coming from a race winner and a championship contender to now looking at the podium, a long way away, is tough. I come racing to win, and at the moment I don't feel like I have the opportunity – but I need to keep the long game in mind, and focus on every bit of progress we can make as a team and with the bike. This helps me stay calm and focus on the task right in front of me."
"It will come – I know it; I'm just naturally impatient, which I guess is a trait of a lot of racers. My goals are to work into the top six and then top four, and then to the podium. I think we need to be on the podium. I came to this team [BMW] to be World Champion."
And while Scott Redding is burning the midnight oil to make progress, it hasn't been smooth sailing in the entire BMW garage. Unfortunately his team mate Michael Van Der Mark, has been forced to sit out a big stint of the season after an accident in Estoril in May. The 29-year-old Dutch racer is a veteran of World Superbike, with 198 starts to his name, so has plenty of experience to pull on as he finds his rhythm again, and familiarizes himself with the developments that have been made to the 212bhp BMW M 1000 RR.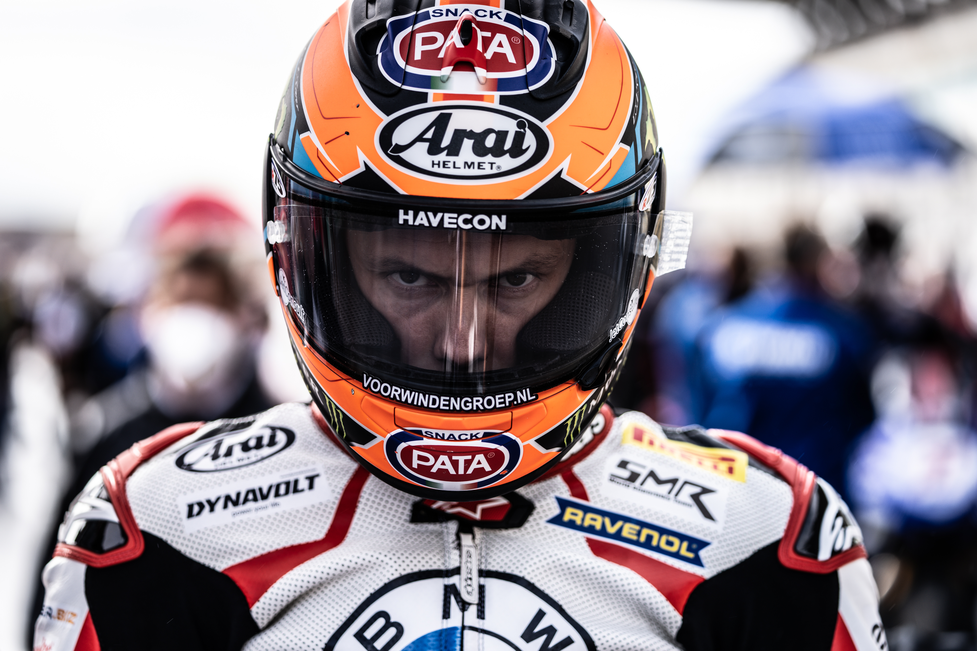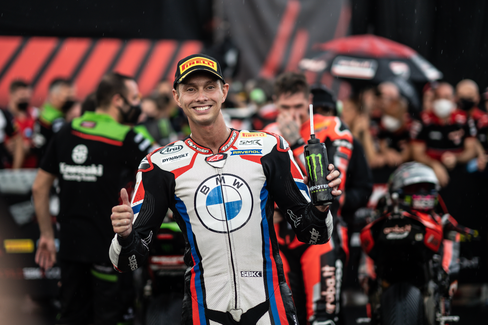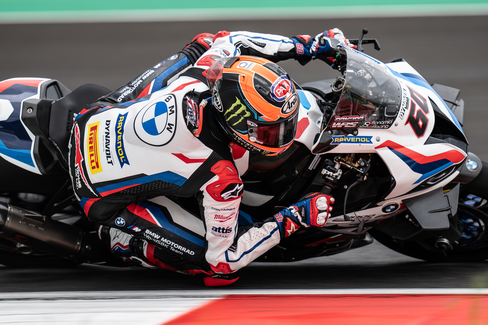 Michael explained: "I think everybody can imagine that I am really looking forward to racing. It has been a long time, so I am really excited to go back. Of course, I have to be declared fit. For me, it is a bit difficult to say what I expect after this long time. I think the main thing is to stay calm, because I have not been racing for a long time. The test at Barcelona was good to get back up to speed, but we have to wait and see. So I am just really, really happy to be back racing and the main target is to stay calm because we have six more race weekends this year."

So there you have it – up to speed and ready to race. Check out Kawasaki Racing Team WorldSBK and BMW Motorrad WorldSBK Team on social media, to keep up with all the action!