/ /

Motor

All NEWS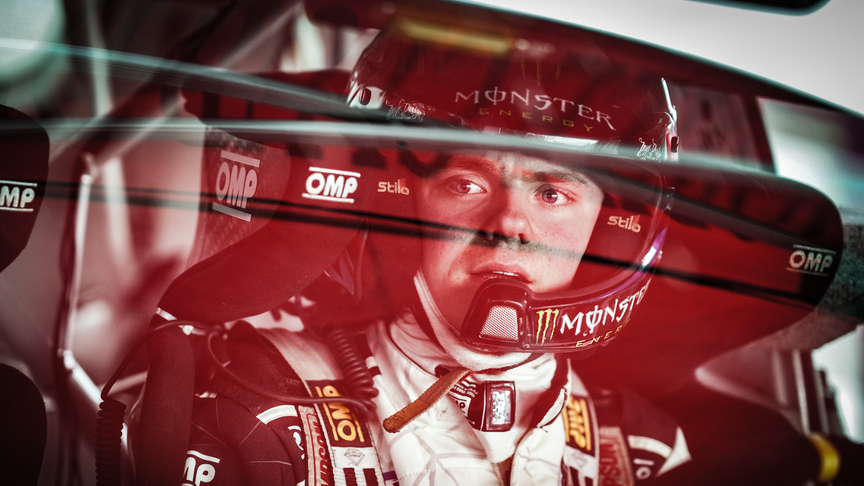 18 Years In The Making: Oliver Solberg Graduates To WRC
Turning 18 is an exciting time. In most places around the world it represents a landmark moment. A chance to stand up and be counted as an adult. Amongst other things, you can - no not that - vote, get married, get a tattoo, buy a house, go skydiving, or even compete in the World Rally Championship. Ok, so the last one in this instance only applies if your surname is Solberg.
Oliver Solberg that is. Not Petter.
Because 2020 is going to be a huge year for the young Norwegian. Having turned 18 just a handful of months ago; the coming season marks his first full time competition stint as an adult professional rally driver. And as rallying's hottest property, this particular 18 year old has big plans for what he sees as the most important 12 months of his driving career so far…
"This year is the most important of my career," explains an undaunted Oliver - looking ahead to the prospect of a world-wide rally season. "It's a season where I as a driver, and my team together, can get a lot of experience at almost all of the World Rally Championship rounds. It's going to be invaluable for my future career making the step up at this level. We'll get to maximise time in the car, learn a lot in terms of driving, technical aspects, and push ourselves at this high level of competition."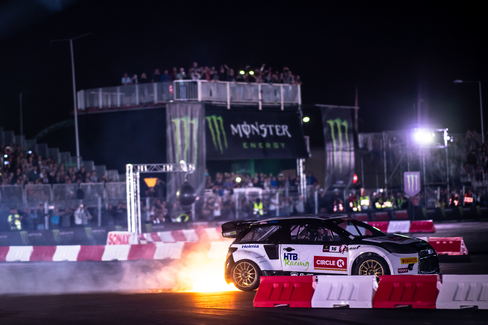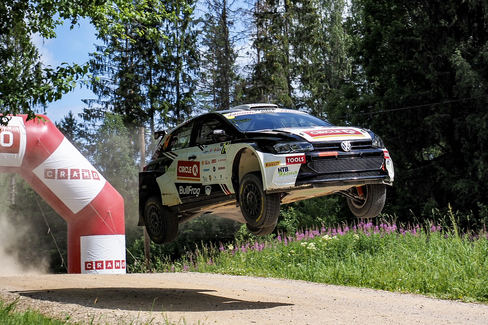 Naturally, a nearly full WRC season necessitates an evolution of his support crew and team. Oliver will split his time in the WRC3 category between Volkswagen R5 machinery - as campaigned during the 2020 WRC season opener in Monte Carlo, and a factory supported ŠKODA FABIA Rally2 evo courtesy of ŠKODA Motorsport.
"My team and support is bigger this year all around," continues Solberg. "I have bigger sponsors, a bigger truck - which is always cool - and of course more pressure. It's the necessary steps we needed to make to progress to a World Championship level properly.
Everybody talks about how much experience you need and how important it is – I saw that for myself in Wales last year. These WRC rounds are tougher and longer than anything me and Aaron Johnston, [Oliver's co-driver] have done before. But I've got to tell you, this year is like a dream for me. Driving in the world championship is all I ever wanted to do. OK being world champion is also something I'm still dreaming to, and with ŠKODA Motorsport's support I'm really on the right road."
Family Ties
And as it happens, timing and the right road is absolutely everything. In an octane-fuelled act of precognition, last season witnessed Oliver step out of his father's three-time FIA world championship shadow with a factory drive courtesy of Subaru USA. A Solberg back at the wheel of the famous blue and yellow race machinery felt like something of a homecoming. Some 17 years after Oliver's father, Petter, won his first world title in the WRC in 2003. Predictably Oliver's efforts produced the goods, and a Solberg-Subaru pairing meant another set of stunning results.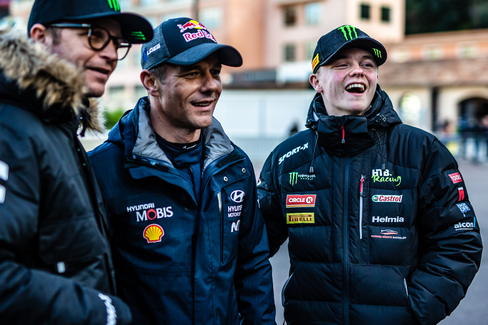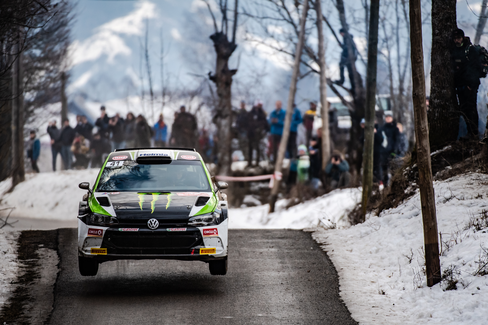 Winning half the rallies he started in the 2019 American Rally Association championship, Oliver more than proved his world-beating potential. Like all professionals, he made it look easy too, even when it was precisely the opposite.
"I thought maybe things were supposed to be a little easier with experience," jokes Solberg. "But in general, it gets tougher all round and you are just able to fight harder. I think the further you progress in your career, and the higher level you compete at, your physical and mental endurance has to increase. At a world championship level, the days are much much longer. Not just on the race weekends, which can start very early in the morning with technical work, and then you can be racing late into the evening on night stages, but also in the weeks and days between the races too. You have a lot of preparation to take care of before, so that you arrive at each round ready to do your best.
"The stages are longer in the WRC than I've ever raced before. You cover a lot of kilometres each day and for this reason you have to be smart and be tactical; not just going as fast as you can without thinking! The season opening round in Monte Carlo is a great example of that - it's a tarmac rally so it's very very fast, and technical, and being the first of the year; everyone wants to win. There's a lot of new stuff to cover!
Chasing Championships
Not that anyone needs reminding, but the arrogance of youth is definitely not applicable here. Already, speaking to this formidable 18-year-old feels like sitting down with a seasoned competitor, which is surprisingly accurate if you add together his rap sheet of wins both in Europe and North America. His recent success in the R5 specification Volkswagen Polo during the Latvian round of the 2019 European Rally Championship, as well as the stint with Subaru USA, are performances that Oliver is extremely proud of.
"Last year was absolutely incredible in terms of results - much more than I really expected," explains Solberg. "And with this season just starting on such an exciting journey - there is a lot to be proud of. I think if I had to look back then so far the biggest achievement was winning the European championship race in Liepāja in Latvia. This was against some of the best drivers in the R5 category who raced full time in that class. Also I was lucky to go to America last year with Subaru - which was very special. It feels like it was just yesterday that I was pulling on the famous blue and yellow overalls for the first time last March. When I started, I didn't know what would be possible. Could we make the podium? I didn't know. But when we came so close to the win on the first round, I knew I just wanted to push and push until we did it. Those guys gave me the chance to make a dream come true – they gave me the chance to drive a car like my dad's. Driving for Subaru is so emotional for all my family. That was an unbelievable year."