/ /

Motor

All NEWS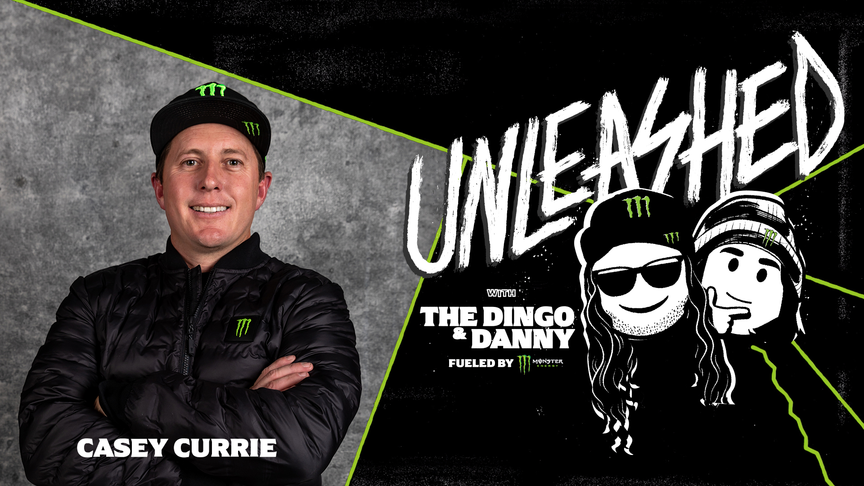 Casey Currie | UNLEASHED
Monster Energy's UNLEASHED interviews Off Road Racing Champion, and Dakar Rally Winner from California, Casey Currie.
Kicking off season three of UNLEASHED with a banger! Monster Energy is proud to welcome the 39-year-old Off-Road Racing sensation and X Games gold medalist Casey Currie from Anaheim Hills, California, on Episode 1, Season 3 of the sports and pop culture podcast UNLEASHED with The Dingo and Danny.
"Dakar is the world's hardest race for off-road. It's anywhere from eight to 14 days, depending on the year. Every day counts, you're racing 250 miles a day. So if you have a bad day the day before, you start in the back, and you have to fight to move to the front again," said Currie on UNLEASHED. "The reason why it's so hard is that you're mentally exhausted."
Casey Currie was born into a racing family with over 50 years of tradition in motorsports. And it shows: By the age of 5, young Casey was already racing motorcycles and by 16 he drove his first race truck. Since then, the native Californian has built a diversified career earning titles for racing motorcycles, trucks, and buggies – preferably on desert terrain, where he is known to thrive. In 2019, he won gold at the inaugural Jeep X Challenge at Winter X Games in his first ever X-Games appearance. One year later, Currie became the first American driver in history to win the iconic Dakar Rally, taking home the UTV Class title. Interviewed on UNLEASHED, Currie shares his personal milestones from a unique career.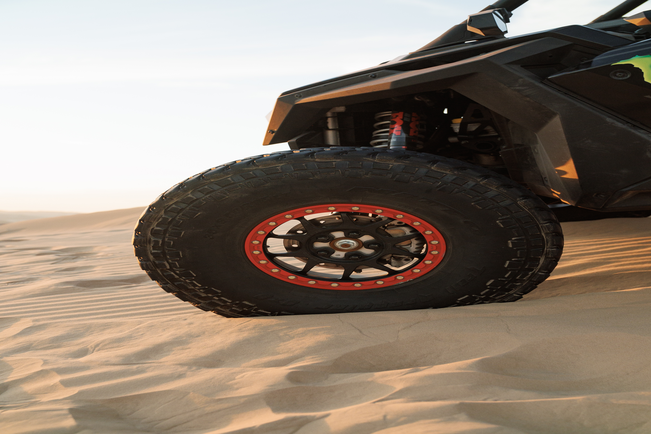 Born and raised in California, Currie grew up in a family business with over 60 years of building high performance rear ends for off-road and NASCAR style race vehicles. As a result, racing was a natural part of his upbringing: "Our whole family, my uncle, and my dad and my granddad, we all rode dirt bikes. They decided to quit racing at one point to work for the family business. And 20 years later when I came around, I started racing and fell in love with it," said Currie on UNLEASHED.
Ultimately, he found his lane racing off-road trucks, where he built a milestone-heavy career: "The blessing for me was that the opportunity to race a truck came at the same time when I was racing motorcycles. So it wasn't like I quit, and completely went away from racing," said Currie, who was given an opportunity to try his hand at racing trucks by his sponsor in 2006 – and never looked back. "I've never raced a motorcycle ever since!"
In 2010, Currie had a breakout season, securing multiple wins and podium finishes including a short course championship, then finishing the year by winning the Baja 500 Trophy Truck Class in a straight-axle Jeep. In 2017, he upped the ante by winning the Baja 1000 in the Ultra 4 Class in his Trophy Jeep. "It's a lot of time and effort to go down there and try to win that race. You spend all year trying to win that 1000-mile race. It's one hundred percent for the love of the sport."
He also excels on snow: In 2019, Currie won the gold medal in the inaugural Jeep X Challenge at Winter X Games. Then in 2020, Currie made history as the first American to win Dakar, taking home the UTV Class title: "That was the worst win ever because I won at the beginning of January. Then Covid locked down everything in March, and I was supposed to travel across the United States and do all these cool talk shows and morning news. And then… there was nothing!"
Asked about his most memorable win, Currie said: "For me it's the Dakar win! To win at an event that Americans have tried to win for 47 years, it's going to be hard to beat that in anything I do."