/ /

Motor

All NEWS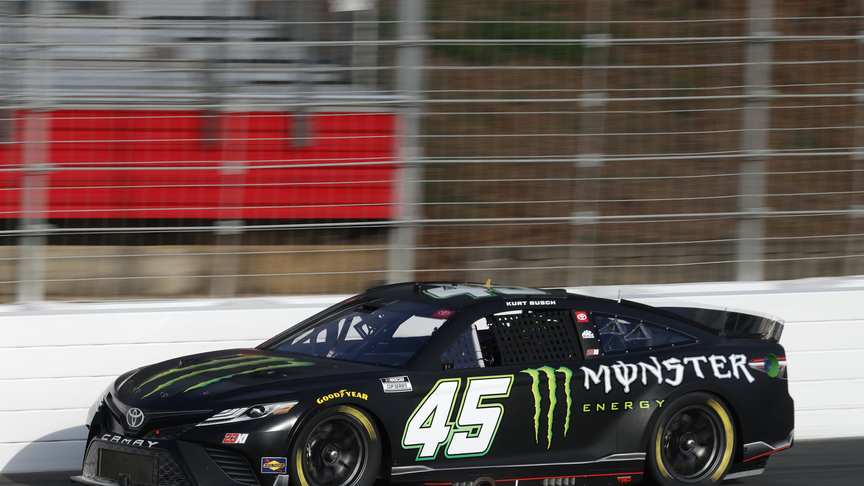 Kurt Busch Joins 23XI Racing for '22 Season
Monster Energy's Kurt Busch was exactly who NASCAR team owners Denny Hamlin and NBA superhero Michael Jordan wanted to match up with 23XI Racing team driver and 2021 Talladega winner Bubba Wallace come the drop of the green flag on the 2022 NASCAR Cup Series.
"Kurt was absolutely necessary," said Denny Hamlin from this week's Next-Gen car test at Charlotte Motor Speedway. "I've been on the race track with Kurt my whole career, right? I know how he races. I want to hear how he was from a teammate standpoint, so I went to lunch with a lot of his old teammates and they all said one thing: 'Get Kurt. He is by far the best teammate. He will help your organization. He is the person to go get.' For me, that was all I needed to know. I'm over the moon with him right now. We're definitely in that phase where it is like, 'Man, this guy is going to take us to the next level.'"
A man on a mission and a man poised to begin his 23rd NASCAR Cup Series season, Busch and crew chief Billy Scott were men at work at Charlotte this week in getting the No. 45 Monster Energy Toyota sorted out and prepared for Daytona 2022.
"This new Next-Gen car we will race is a clean sheet of paper," said Busch, the 2004 NASCAR Cup champion and a former Daytona 500 winner, while taking a quick breather between test sessions in Charlotte. "That's exactly what it is. It feels like a fun project and with the way the new car drives and its drivability, it's a clean slate. Everything is going to be different from pit strategy, race setups, tire wear and that's the intrigue, the challenge, and the fun of why all of this works. I'm very grateful that Toyota wanted me to come in here as a veteran to help lead the program. The support and the friendship from Monster Energy just means the world to me, we can do this and we're going to win with MJ and Denny."
Added Busch's crew chief Billy Scott, "It may sound like a cliché, but for the new season in 2022, we are totally going after wins and the championship. We have everything we need and we can do it."