/ /

Action

All NEWS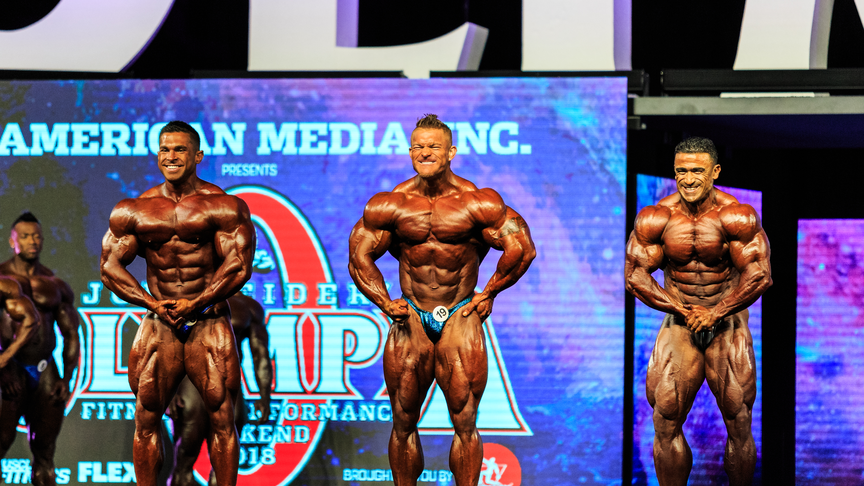 Flex Lewis is Mr. Olympia
Flex Lewis the 34-Year-Old Bodybuilding Icon from Wales, UK, Claims Title for 7th Consecutive Year, Sets World Record.
The 'Welsh Dragon' does it again! Monster Energy congratulates bodybuilding icon James 'Flex' Lewis on winning the coveted Mr. Olympia Championship title for the seventh consecutive time in the 212-pound weight class this weekend.
At the annual Mr. Olympia competition held in Las Vegas, Nevada, the 34-year-old Welshman who resides in Boca Raton, Florida, took the top spot against the world elite of bodybuilding in the 212 pounds division, setting a new World Record for most consecutive wins in his weight category in event history. This achievement bests the previous record for six consecutive wins set by Austrian bodybuilding pioneer and Hollywood actor Arnold Schwarzenegger in 1975.
Since its inception in 1965, the Mr. Olympia title has been awarded to the winner of the annual professional men's bodybuilding contest during Joe Weider's Olympia Fitness & Performance Weekend. Attracting the world's best bodybuilders – including a Ms. Olympia title for female competitors – the event is organized by the International Federation of BodyBuilding & Fitness.
As the latest member of the Monster Energy Athletics division, James 'Flex' Lewis endorses Muscle Monster by Monster Energy. He trains according to a strict workout and diet regimen at his world-famous 'Dragon's Lair' personal gym in Boca Raton, Florida. This year, the proud father who attributes his success to a strong work ethic was forced to evacuate his home before entering the competition due to the arrival of Hurricane Irma.
Undeterred, Lewis took home first place and the $40,000 purse after fending off competition from top contenders such as Ahmad Ashkanani (Kuwait), Kamal Elgargni (Libya), and Derek Lunsford (USA). After the event, Lewis announced that he would retire from the 212-pound weight class but would continue entering the open Mr. Olympia contest. Actually, Flex Lewis was the very first 212-pound Mr. Olympia champion when the division was introduced in 2012 and has remained undefeated since.
"I just want to say thank you to all my fans and followers. WE DONE IT!!! It's been a pleasure being your 212lb Champion for seven years. I love this sport so much, it's all I have known since I was 19," said Flex Lewis to his 1.3 million followers on Instagram after winning the competition. "This won't be the last time you will see me on stage, the future is bright and full of opportunity and I can't wait to keep opening doors for the sport and breaking barriers."
Considered an icon of modern-day bodybuilding, Flex Lewis discovered the sport at age 12 in his native Wales and cites Tom Platz and Arnold Schwarzenegger as his early idols. He initially earned the 'Flex' nickname for his rugby prowess and soon progressed as a bodybuilder to win the Junior Mr. Britain competition in 2003. After relocating to the United States, Lewis trained at legendary Gold's Gym in Venice and Milos Sarcev's Kolosseum Gym. Today, Flex Lewis is one of the sports premier ambassadors and has won more than 30 national and international titles such as the IFBB British Grand Prix Men's 202 division, the 212 lb. Arnold Classic and every Mr. Olympia competition he has entered since 2012.
Check out Flex in UNCHAINED below!