/ /

Action

All NEWS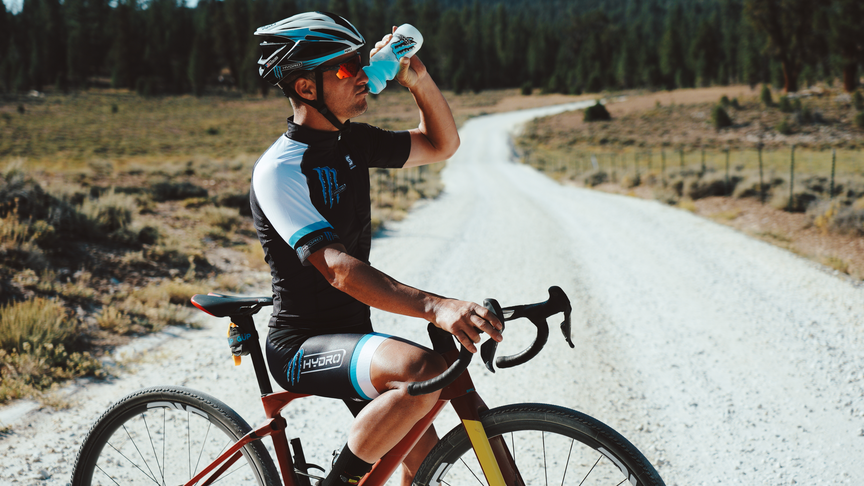 McCulloch Returns to the Belgian Waffle Ride
The Belgian Waffle Ride is considered one of North America's toughest one-day bicycle races and new for 2020 the event has looked to expand their footprint from their San Diego base to the gravel frontier of Cedar City, Utah. Brian McCulloch claimed an emotional come from behind victory in 2018 where he returned in 2019 to an unfortunate sub-par finish compared to his normal standard.
With the current COVID climate several cycling races have either been put on hold or canceled till further notice. With the Belgian Waffle Ride being one of the first premier style cycling races Brian has been sure to let no stone unturned in his prep for a possible second victory.
We caught up with Brian to get the insights on how his training has gone thus far and what preparations he has done to be in winning form come October.
Are you looking forward to racing the "The hell of the south" BWR, Cedar City?
Absolutely! The Belgian Waffle Ride has developed a reputation for offering some of the most challenging and torturous racing available to cyclists with an appetite to compete in mixed-surface events. Cedar City is the first "remote" BWR. All other editions have taken place in San Diego, CA. So this race offers a new challenge on vastly different terrain. It's going to be brutal and so awesome!
Are you going to win? Any serious competition out there? Who's your target?
In a word, yes. I want to win. I have been training very hard and preparing properly, but as with all racing, there is much out of a competitor's control. The "groad" (gravel-roads) will decide the winner, but I'm ready to step into the coliseum with the other gladiators and get after it! As for competition, there are always strong challengers at these events, some of the best cyclists in the world. Peter Stetina, Colin Strickland, and Ted King are three of the heavy hitters in gravel racing, but there are more. Especially with COVID, there is very likely to be 5-10 other riders that have used quarantine to 'up' their training and be in shape to fight for the win.
Have you had a chance to recon the course? If so what's it like?
I have pre-ridden the course on two separate occasions. With the help of my friends at IRC Tires and ENVE Composites, I was able to see the entire course and test various wheel/tire combinations. Tire and wheel selection is key to gravel success as you want a fast-rolling tire that performs well in the most treacherous dirt. For wheels, you need to find the right blend of compliance and aerodynamics. Going fast on rocky terrain demands the most from the equipment! Luckily, I have the best equipment partners in those departments!
How do you prepare for racing at Altitude? How does the altitude affect you?
Some Athletes struggle at altitude as the lack of oxygen manifests itself like a loss of fitness. Thus, racing at altitude requires special preparation. I have been sleeping in an altitude tent for a few weeks (much to my wife's chagrin) that simulates high altitude to acclimate for race day. Additionally, I have been traveling to Big Bear on a few occasions to do training rides at altitude, the terrain and lack of oxygen is similar to what will be experienced in Cedar City. I don't mind the altitude or seem to be affected by it negatively, that's not to say I have break-out performances at altitude, but I do seem to be performing to my ability which is all an Athlete can ask for.
What does your week leading up to a big one-day race like the BWR look like? Do you taper?
Tapering is a must! Gravel racing is a uniquely challenging form of racing, as it blends endurance and vicious accelerations. It's a one-part mountain-bike sprint and one-part epic ride. Because of that, you have to arrive with fresh legs. I am racing the Hardman Epic, another brute of a gravel race, the week before BWR so I will have six-days between events to recover. I will listen closely to my body while doing some easy riding and getting extra rest. There will be a bit of time devoted to pre-riding the course one final time to make equipment tweaks and see current trail conditions.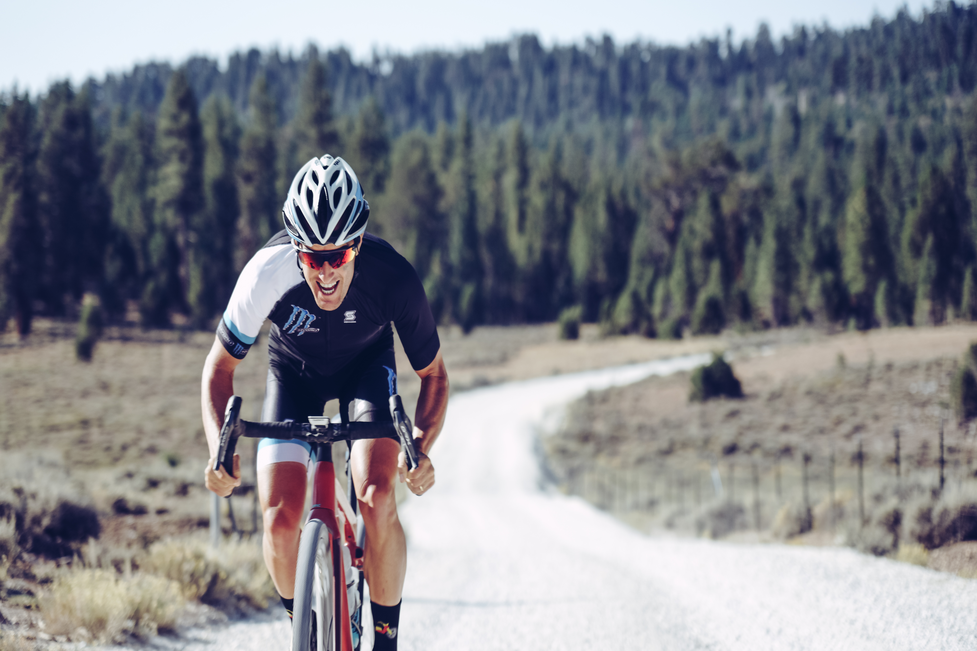 What do you eat the night before a race?
Everything!!! Ok, maybe not everything. I am pretty boring, but I like to eat Thai food or Indian food if I have a choice. Otherwise, it's protein and rice, something like Chicken Teriyaki. A light pasta is a great alternative too, I'm not locked-in to a specific pre-race meal.
What do you eat race morning?
Oats… I am a creature of habit and love to eat Oatmeal with scrambled eggs and a touch of peanut butter or apple slices each morning. Race morning is no exception.
How do you go about your nutrition for eating & drinking for a long race effort such as the BWR? How many bottles do you try and consume during the race?
Fueling is paramount in gravel racing because it helps preserve performance. But it's not easy to eat or drink when bouncing down the trail at break-neck speeds! We have to consume roughly 250 calories and at least one water bottle per hour at the very minimum. Most bodies demand more than that… What's more, you have to drink more than just water, that's why I'll be reaching for my Monster Hydro bottles throughout the race! Electrolytes are going to be key due to the altitude, and the caffeine boost will help me stay focused on the rocky trails as fatigue sets in. During a race, I like to water down my Hydro and split it 50/50 with water. This way I get all the electrolytes I need and just the right amount of caffeine. Even at 50%, Hydro is still #HardChargingHydration!
What is one tip you would give to an amateur cyclist today looking to improve fitness?
You can't limit a coach to offering just one tip, there is so much to share! If I had to offer one tip, it would be two parts, I encourage Athletes to do a few events in the lead-up to a big race so they can test equipment and develop their fitness. As an old roadie, I still believe in the adage, "racing is the best training". But beyond that, the purpose of these prep events is to teach an Athlete about pacing. When Athletes feel good, they ride hard, but as Vince Lombardi said, "fatigue makes cowards of us all". So, I implore Athletes to learn more about themselves, where they are strong, what weaknesses they have, and how they can pace themselves to have a great performance on the event day. Consulting a coach can help you refine your preparation and pacing.
Looking back on your racing career, when did you first know that you wanted to make a career out of being a professional coach?
My wife, Joy quit teaching to pursue coaching or what she thought of as "P.E. for adults", when she saw her students' parents gaining weight and losing their vitality due to inactivity. That's when Big Wheel Coaching was born. She built the business while racing professionally and somewhere along the way she looked at me and said, "you would be a great coach." I laughed, but she was serious, I was already leading and supporting my teammates at the professional level, helping a local junior development team with their coaching, and studying/reading in my spare-time. After mentioning it to my Coach at the time, a great racer and coach himself, I was surprised to get the response, "you are natural, absolutely you need to coach!" So, I took the leap, left my job in the construction industry, and joined my wife in the family business. I am excited to report that we have been in business for more than ten years and are excited about the future!
What do you love most about coaching?
To me, Coaching is two things, 1- the opportunity to reveal the potential in others that they don't see in themselves, and 2- developing confidence through fitness. Confidence is earned, never given. Helping an Athlete conquer challenges they thought impossible is my favorite part of Coaching. I love seeing Athletes earn success and glean with the confidence they earned by doing hard work!