/ /

Action

All NEWS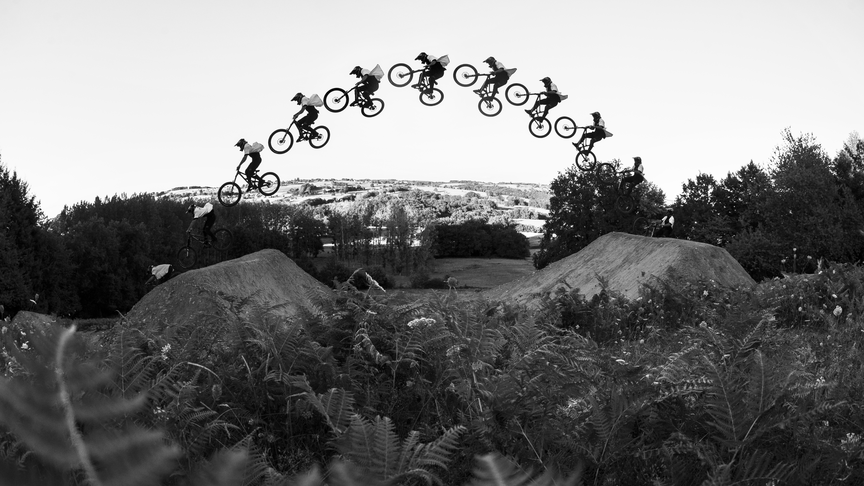 Welcome to the next level! Monster Energy released the worldwide premiere of the "My War III" mountain bike video starring team rider Paul Couderc. The new 2:56-minute video dropped on Monster Energy's YouTube channel. As the third installment in Couderc's influential 'My War' video series, the new edit features never-been-seen jumps and heavy slams filmed at exclusive locations in France.
Started three years ago, Couderc's 'My War' series features groundbreaking stunts on natural terrain, uniquely built jumps and drop-ins. As part of the formula, the videos also show the Frenchman's perseverance and battles with failures (Couderc suffered a broken tibia during the filming of 'My War II'). The realness resonates with fans: Since the first edit dropped in 2019, the 'My War' videos have garnered more than 400,000 views on YouTube.
Now the third video raises the bar with purpose-built jumps installed on location in Bannes and Figeac, France. Produced by Monster Energy in partnership with Commencal Bikes and Marzzochi, the video shows Couderc pushing the boundaries of what's physically possible on a mountain bike on dirt terrain and real-life street spots.
As in previous videos, Couderc takes tricks previously only seen on BMX bikes to the big world of freeride MTB. And he's not holding back: Witness next-level lines and tricks like 720s on the harshest of dirt terrains, accompanied by Couderc's legendary drop-ins from great heights.
Behind the scenes, the crew of ramp builders assisting Couderc during the project included Jérémy Berthier, Louis Reboul, Adrien Couderc, and Pascal Couderc. The high-def video is energetic and captivating thanks to cinematography by Gaetan Clary, Léon Perrin, Clément Segade, and Jules Langeard with fast-paced editing by Gaetan Clary. Still photography by JB Liautard makes the innovative action pop off the screen until a real-life bulldozer literally shuts it down.