/ /

Motor

All NEWS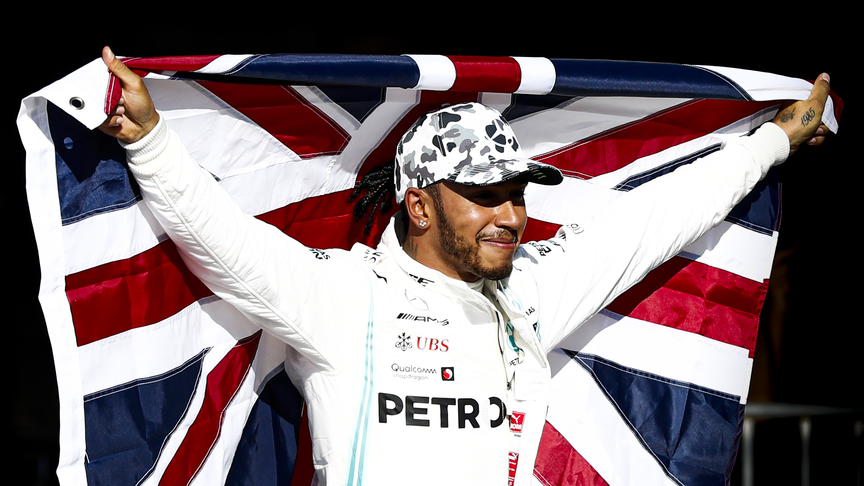 LH44: Six Time F1 World Champion
Lewis Hamilton and Mercedes-AMG Petronas Team celebrated a record-breaking sixth Formula One world title, with a 2nd placed finish in the United States GP.
Lewis Hamilton celebrated a record-breaking sixth Formula One world title, with a second-place finish in the United States Grand Prix. The Mercedes-AMG Petronas Motorsport Team star is now just one championship title behind former Silver Arrow driver, Michael Schumacher's record of seven world crowns.
Lewis's performances this season have been astonishingly consistent; rarely making a mistake and knowing when to push and when to preserve his tyres. The result at the Circuit of the Americas in Austin, Texas, brings Lewis's all-time career podium count to an incredible 150 - including 83 wins - from 248 Grand Prix. Unsurprisingly, he admits his campaign in 2019, with 10 wins so far, has been one of his best-ever seasons in F1.
Lewis said: "This year has been continuous growth but I tried to make sure that I've started the season as I finished last year. If you looked, I've been very consistent in qualifying. I've not had particularly spectacular pole positions that perhaps I did last year, it's been first, second row the majority of the time.
"It's been the best performing year. It is like I'm working on a masterpiece and I haven't quite finished it yet. It takes a long time to master a craft and whilst I feel like I am mastering it, there's still more to master.
There's still more to add to it. There are still more pieces to the puzzle to add.
"There's going to be more ups and downs along the way but I feel like I've got the best tools now, to this point at least, to be able to deal with those."
While never one to look at his records or his achievements, Lewis obviously knows the significance of now being in a position to equal or even beat Schumacher's record.
Lewis Hamilton and Valtteri Bottas after the Sixth Championship
Lewis added: "I've always said that reaching Michael's record was never a target for me. I'm not really one that really thinks of records and those kinds of things. I definitely had thought that getting anywhere near Michael was just so far-fetched and I remember having my one for a long period of time, then getting a second one.
"It was so far away and now yet it seems so close yet it is so far away that I still can't really even comprehend. I am not trying to think of what's going to happen potentially at the end of next year or 2021 but I believe that I have the ability to continue to grow and to do more with this team and within Formula One and so that would be the target but time will tell."
The only person capable of stopping Lewis win the title in Austin was his Silver Arrows teammate, Valtteri Bottas, who won at the Circuit of the Americas. The Finn drove a brilliant race and was quick to praise Lewis's achievement, even if it brought the curtain down on his own title race.
"Winning it was the only thing I could do to try and maintain the title hopes and delay them," said Valtteri. "Obviously I did my part, which feels good, but Lewis was strong this weekend, as he always is, so he got some solid points and got the championship.
"I've got mixed feelings, really. As an individual weekend, it was strong but then, on the other hand, I felt this year being best of the rest it doesn't feel good."
"But it always needs a little bit of positives as well. It's my best season in Formula One so far, so that's good, and looking at other positives, I've made huge gains in many areas, in terms of race pace and everything. But yeah, winning the race this way, Lewis, I'm sure he really wanted to win this race, to win the title by winning the race, I could stop that and that feels good. But I just look forward to next year -- it's a new opportunity."