/ /

Gaming

All NEWS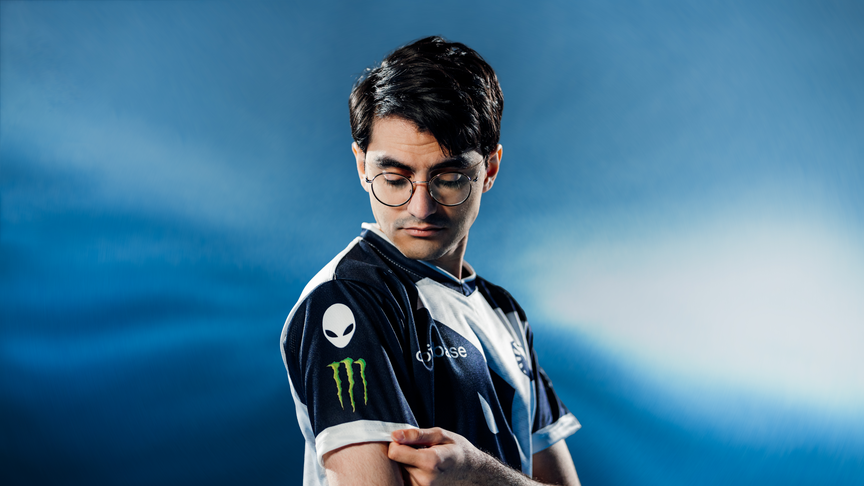 An interview with Insania: How Liquid went 7-0 in EU and plans to tackle Lima
Team Liquid are the talk of the town after dominating the Western Europe Division I League 7-0 in the 2023 DPC Winter Tour—that's an undefeated streak in what could be the toughest region in the world! After an impressive third place finish at TI11 last year, the roster underwent one change—Nisha replacing the retiring MATUMBAMAN. The revamped roster took no time to hit the road running, and look to keep the momentum going at Dota's first Major of the year, in Lima, Peru. If they can keep their form, they might just start 2023 off as the best team in the world.

We caught up with their captain Aydin "Insania" Sarkohi to talk about the team's recent success, the loss of Matu, the addition of Nisha, the position 5 hero pool, and—of course—the upcoming Lima Major.
Let's get to the DPC Winter Tour – Team Liquid totally dominated the Western Europe Division I League. Did you expect the team to gel so quickly with the addition of Michał "Nisha" Jankovski?
I didn't have a lot of expectations going into the Winter Tour. I knew the void Lasse "MATUMBAMAN" Urpalainen was going to leave when he retired, and I was unsure on how we were going to fill that. Our coach William "Blitz" Lee did a great job this tour. A lot of our success emanates from finding good strategies and developing new ideas.
Coming to Nisha, he is one of the most talented players in the world. He had an easy time slotting into Michael "Micke" Wu's role in the mid lane, and Micke did a great job transitioning into Matu's carry role.
Was Nisha your first choice for Matu's replacement?
Nisha was the primary choice. All of us think he is the best player in the world, even though he may not agree with that!
Last year, in an interview with Team Liquid, you had mentioned that it was hardest for you to adapt to the new roster. After a year with Matu, you are back with Micke in the laning stage. How has that been? What would you say is the biggest difference between the two while laning with them?
Matu likes a more traditional, sacrificial position 5 support in his lane. He likes to abuse his support a bit more than Micke does [laughs]. I just feel like when I play with Micke as the carry, I end up having more resources. From my perspective, that is the biggest difference.
The differences are not that huge though. Micke and I have played together for a long time, so there is an element of natural understanding between us. I'd even say over the years, Micke's way of playing the position 1 role has been shaped by my way of playing the position 5 role.
There was a lot I learned in the year that I played with Matu in lane. The adaptation that I had to go through for playing with him was important for me to expand my understanding of the game.
Team Liquid will be one of the favorites going to the Lima Major. Who do you think are your biggest competitors in the quest to win it all?
I don't think we are the favorites to win in Peru. We are always the underdogs. Tundra Esports are the favorites – they just won The International and there hasn't been an international event since then. They are intentionally sloppy in the DPC League games.
BetBoom is the other team in contention. They have brought together the strongest players in Eastern Europe, and it seems to be working well for them. And I think Evil Geniuses will be one of the teams to watch as well. EG have a star-studded South American team, and they have the home crowd advantage in Peru. It's like they are double buffed for this event! And this is also the first time a South American team has a big esports organization backing them.
It is interesting you mention the crowd buff for Evil Geniuses. South America has a very passionate Dota 2 scene. From your experiences, do you think crowd advantages are a thing in Dota 2?
We probably played some of our worst Dota 2 at the Stockholm Major, so I'm not sure it always works like that! But typically, it is good to have the crowd on your side. We got a feel of it in Singapore at TI11 when a lot of people in the crowd were cheering for us, and specifically, for Matu.
Through the years, how much do you think South America has improved as a region in Dota 2?
A couple of years ago, they were the weakest Dota 2 region. But right now, I'd argue they are in the top three regions. Beastcoast and Thunder Awaken were performing consistently at every LAN event last year. In the two teams right now, I would probably rate Evil Geniuses a little higher than Beastcoast. But both those teams have what it takes to win the Major.
It seems like the new patch (Dota 2 patch 7.33) won't be arriving before the Lima Major is over. Once it arrives, what changes do you wish to see? Let's hear Insania's most insane requests for IceFrog.
Let's give Oracle +20 base damage. That would be a nice start!
On a serious note, the position 5 hero pool has been quite small. I feel like I have been playing Undying forever. I would like to see that expanded to have more ranged supports viable in the meta.
While talking with Tal "Fly" Aizak from Shopify Rebellion a few weeks ago, he mentioned that the position 5 role has now become a role for heroes that do well in the lane and that spell casters like Shadow Demon and Winter Wyvern are quite weak. Do you have a similar view?
Kind of. It feels like in some games, the position 5 hero is picked to play the lane, and there isn't much thought in the pick with regards to the gameplay. Playing position 5 as a role overall is more interesting than it has been for a while because of how important warding has become over the years. But the hero pool is a snooze fest, which I am hoping will change with patch 7.33.

The Liquid Dota players are doing all they can to prepare for the Lima Major and turn an undefeated season into a trophy. All you've got to do to prepare is to tune in to the EpulzeGaming stream when the Group Stage begins!