/ /

Gaming

All NEWS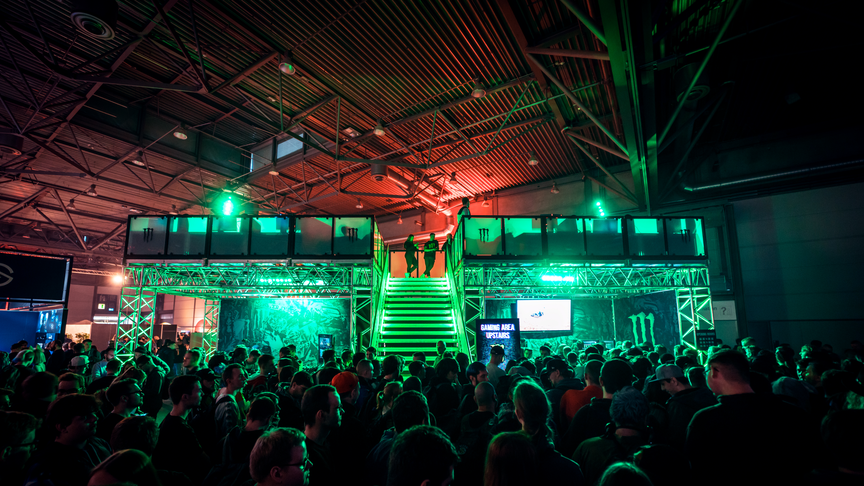 Dreamhack & IEM Dallas: Everything you need to know
Dreamhack & IEM Dallas is just around the corner. The 2022 event begins on Friday, June 3 to Sunday, June 5 at the Kay Bailey Hutchison Convention Center. From endless activities to incredible gaming, Dreamhack will have it all.
If you're not an expert in Esports, check out the information below for everything you need to know about Dreamhack & IEM Dallas 2022.
WHAT IS IT? WHY SHOULD I WATCH IT?
DreamHack is a gaming expo and 24-hour BYOC (Bring Your Own Computer) LAN party where you can play with your friends all night long. "Dreamhack Dallas is also hosting the first-ever global final of ESL Impact, the all-women's CSGO circuit." IEM is one of the premier esports tournaments in the world, bringing the best professional Counter-Strike players to Texas. Combine the two and you have an epic weekend!
WHAT'S AN ESPORTS TOURNAMENT?
Esports is the pinnacle of professional gaming. You need to be the best of the best…OF THE BEST…in order to compete with these gamers. Pros can play as a team in games like Dota 2, Counter-Strike, Rainbow 6: Siege, and Apex Legends, or solo in games like Starcraft 2, Teamfight Tactics, Street Fighter, and Madden.
WHERE IS IT? WHY DALLAS?
DreamHack and IEM/ESL events take place all over the world, but each year they make it down to Texas for a great time. This year the event will begin Friday, June 3 to Sunday, June 5 at the Kay Bailey Hutchison Convention Center.
WHERE CAN I GET UPDATES?
Keep an eye on the DreamHack and IEM social media for the latest!
WHO IS ON THE MONSTER ROSTER?
Team Liquid is competing in the IEM Dallas CounterStrike event. They are a team of veterans and up-and-comers trying to get back to the top of the rankings after winning the Intel Grand Slam just a few years ago.
WHAT TYPE OF TOURNAMENTS ARE THERE?
There are professional tournaments as well as BYOC tournaments for everyone to participate in. The pros will be playing Counter-Strike, Rocket League, and Fighting Games, while amateurs and BYOC participants can check out the full list of games they can participate in here.
WHAT ELSE CAN YOU DO AT DREAMHACK?
In addition to top-tier CounterStrike and the BYOC LAN, there are also several activities in which you can participate as a part of the festival. You can purchase art, gear, and more in the expo area and artists' alley. You can also catch one of the musical performances in the evening featuring: Motionless in White, CMD81, and Jonathan Young.
WHY DOES MONSTER SPONSOR THIS EVENT?
We sponsor everything ESL and DreamHack because they have the biggest and best events out there. Not only do we get to support the players that play in the esports tournaments, but we also fuel the gamers hanging out with their friends playing video games. Between the high-octane content and the non-stop LAN action, we're the perfect match for a partnership.