/ /

Gaming

All NEWS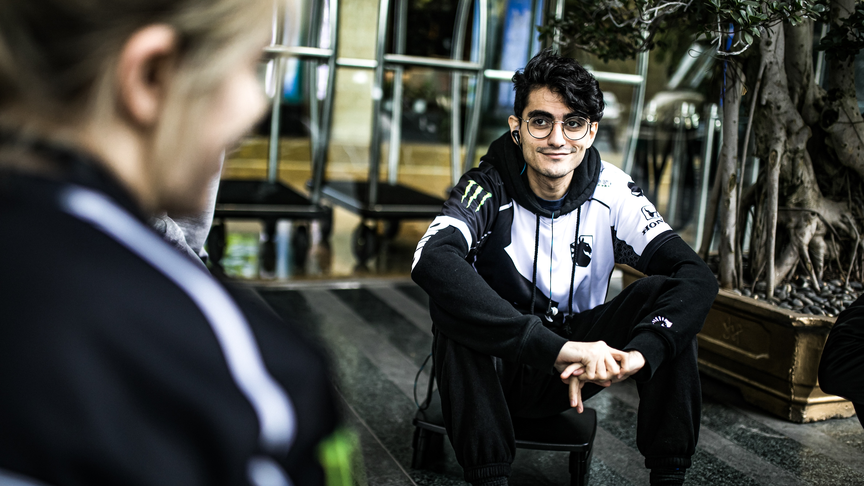 Team Liquid - The Next Chapter
Team Liquid is a special org. For some reason, their teams always have the ability to transcend the scene and play like the best team in the world, whether they are or not. Liquid did it in 2013 when they took down LGD in one of the biggest upsets Dota has ever seen. They did it again in 2017 when they won The International in dominating fashion, becoming the only team to win the finals 3-0. Now, in 2020, the current roster is no exception. Having already landed in Leipzig for the upcoming DreamLeague Major, let's take a look at their journey here.
Team Liquid started strong in the qualifiers for the first Major, making it through without too much concern. They only dropped a single match during this run, losing a close series to the new Alliance squad. They looked strong, but with some of the major teams from Europe taking a break, this wasn't the end-all be-all of competition. We'd have to wait until the MDL Chengdu Major to see how they stacked up against international competitors. In Chengdu they ended up in a group with another member of the Monster family, Evil Geniuses. Liquid and EG were the favorites to make it through the group as the final two teams, Aster and Adroit, were just not on the same level as Liquid or EG. As expected, Liquid and EG made it out of groups in first and second. In the playoffs, Liquid faltered and lost to J.Storm in a close 1-2 series. Some called their performance in the group stage a fluke and predicted Liquid would bomb out of the tournament. Oh, how wrong they were. Liquid did what they do best and turned it around in the lower bracket, taking down EHOME and Alliance. Finally though, their run came to an end when Evil Geniuses got their revenge for the group stage loss and sent Liquid home. While they were "only" able to secure top 6, it was still very respectable run given their final loss to EG. Liquid went home without a trophy, but could hold their heads high.
This brings us to the qualifiers for the Leipzig Major. Once again, there was much uncertainty about Liquid's coming performance. Despite their strong finish in Chengdu, Liquid were underrated because in this qualifier we would see the return of two of the strongest teams in the world, Team Secret and Nigma. Adding to this already stacked qualifier was Alliance, making this easily the toughest regional qualifier in the world. It wouldn't be reasonable to expect them to breeze through the qualifier against such strong competition, but surely they would make it through in one of the three slots, right? It turns out they didn't need three slots, they just needed one. Liquid absolutely tore through the qualifiers, going 10-0 in all of their games. Let's reiterate that point one more time: Liquid did not lose a game in the toughest qualifier in the world. Against their strongest competition, they still took down both Nigma and Alliance 2-0. You could not ask for a better performance going into the Major. Coming off of this incredible performance, they are a solid favorite to lock in their direct invite to TI10 already during the coming Major, but what is it that makes them so dangerous? The players. Let's take a look at some of them to see how they've become one of the most feared teams in Dota 2.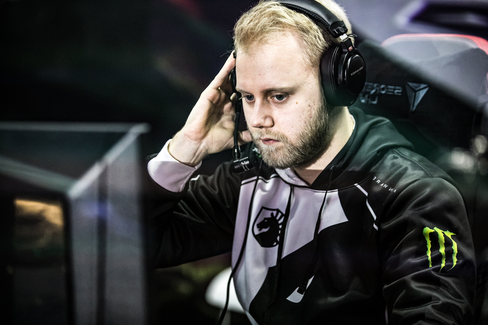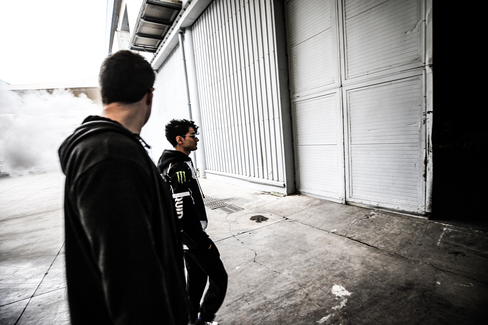 Strategy Around Michael "miCKe" Vu
Michael "miCKe" Vu, a former mid player, brings a unique sense of flash and style to his carry role. Liquid came to the qualifiers prepared to play around miCKe and it showed. In their final four games against Nigma and Alliance, Liquid picked Weaver in three of their four games (in the other game, the other team picked Weaver first). Liquid were also willing to pick up this Weaver anywhere in the drafting stage, be it the first pick or the last pick of their draft. This shows just how prepared Liquid are with their Weaver strategies as first picking it shows that they are fully ready for miCKe to play against a lineup full of Weaver counters. miCKe has a good deal of variation in his Weaver build, allowing him to tailor them to the needs of that specific game (though you can generally tell how miCKe plans to play the game based on his first big item, often diffusal blade, dragon lance, or maelstrom). Comically, in the game where Alliance deny-picked Weaver, Liquid just picked Bloodseeker (one of the most traditional Weaver counters) and crushed Alliance.
Expect to see miCKe on heroes like Weaver regularly, ones with very evasive or aggressive play styles that allow him to outplay his opponents. miCKe is incredibly skilled in one-on-one's and it shows in his games. He is not to be underestimated.
Aydin "iNSaNiA" Sarkohi is the Brains
The brains behind the operation is Aydin "iNSaNiA" Sarkohi. The rest of Liquid often joke about how iNSaNiA is one of the greediest position 5 players in the game, but in reality he is an exemplary sacrificial support. iNSaNiA plays like a true captain and puts the team before himself, working to develop the best strategies he can regardless of how his performance looks. iNSaNiA is often seen on heroes like Oracle or Vengeful Spirit, showing his propensity for heroes that have abilities he can use to save his cores. This feeds into the way he focuses picks like miCKe's Weaver in the first or last position. By picking an evasive core paired with a save-ready hard support, iNSaNiA sets up his cores to survive in almost any situation. This works so well for Liquid because of the absolute trust they place in Qojqva and miCKe, it allows iNSaNiA to create a much more focused draft than they could otherwise.
With the help of their coach Blitz, iNSaNiA has been able to create excellent pocket strategies and preparations for their matches. You can't go 10-0 during a qualifier without excellent strategies, preparation for specific opponents, and drafting. iNSaNiA excels at all of these.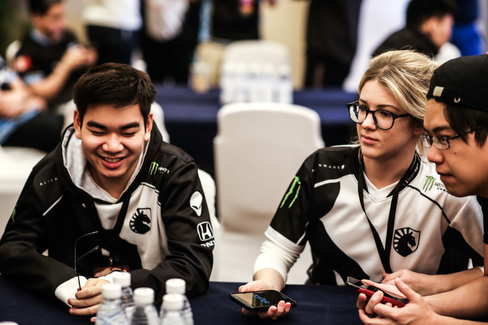 Maximilian "Qojqva" Bröcker the Mid Player
Maximilian "Qojqva" Bröcker is the mid player for Team Liquid, he is also the most veteran member of the roster. While Qojqva's professional Dota 2 history goes all the way back to 2012, he is certainly playing the best Dota of his life with Liquid. Qojqva's skillset is vast, allowing him to play anything from Storm Spirit to Kunkka to Huskar to Broodmother. His high skill on some of the brutal last-picks like Broodmother and Huskar is a key part of Liquid's strategic arsenal, often setting Liquid up for last-pick blowouts. His hero expertise doesn't end there though, Qojqva boasts an incredible 68% win rate on Lone Druid across 129 games (the second-most professional Lone Druid games, only beaten by AdmiralBulldog himself). Thankfully, iNSaNiA enables Qojqva exceptionally well, allowing him to play to his fullest potential. You see this in the two Lone Druid games he played against Nigma and Alliance, where he absolutely took over both games (even crushing Nigma with a 700gpm, 10-0-8 performance). Any game where Qojqva is allowed to do his thing will become incredibly difficult for the enemy team, thankfully iNSaNiA usually saves Qojqva's hero for later in the draft to give him a better matchup.