/ /

Gaming

All NEWS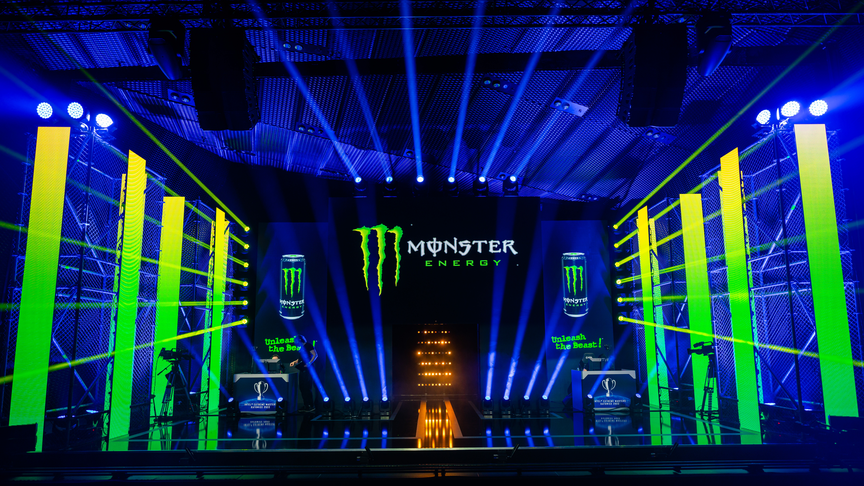 The Katowice Preview: StarCraft's Biggest Event Will Be Its Boldest
On February 8th, the best 36 StarCraft II players in the world will descend on Katowice, Poland. There they will determine the next IEM World Champion—a title which comes with as much prestige and glory as any in StarCraft II. The IEM World Championship has held the reputation as the most difficult tournament in the game for years.
Some big names are missing this year, with former Champions Zest and Rogue currently serving in the military. Zest was a three time IEM World Champion Finalist, who secured his title in 2014. Rogue, meanwhile, became the second person ever to own the title of Blizzard and IEM Champion simultaneously in 2017. And, in 2020, became the first and only player to win a second IEM World Championship.
Despite their absence, fans won't have time to reminisce once the games kick off. The field is still the deepest you'll see in StarCraft II—and this time, it may be more open than it's been in years. It's not just that Rogue and Zest won't play gatekeeper, it's also that StarCraft will see some of its largest changes in recent memory.
In a move no one saw coming, ESL majorly shook up the StarCraft II ecosystem by announcing on January 3rd that the 2023 IEM World Championship would have a brand-new map pool. This left players only two months to pore over every nook and cranny of the new maps, altering or creating entirely new builds.
Changing the map pool alone would have thrown a wrench in the gears, but there's another factor at play. Initially announced in Early December, the IEM World Championships will be played on a new balance patch. It would have been one thing had the patch landed before Christmas, but the finalized version was not released until the last week of January. After being forced to watch as Blizzard constantly reworked their potential changes for months on end, participants of this year's event have to squeeze every bit of practice into an unnervingly short period of time. Still, that uncertainty also raises the possibility that fans will see never before seen builds and tactics in a game that has not seen a shakeup like this in years.
It all seems like the perfect opportunity for a dark horse to charge through the tournament and depart as champion. Take Team Liquid's Clem for example, who has suffered for years at the hands of Korean Terrans. Could the upheaval surrounding IEM Katowice finally allow him to shed that weakness and live up to his prodigious talent? It's possible, but time has taught us to temper expectations. Miracle runs are few and far between in StarCraft II. There are examples of players coming out of nowhere to win events, even in recent years, but more often than not, their success comes to a screeching halt against a historically superior player. Clem is one of several players capable of making a deep run at the World Championships, but there are only five players considered favorites to win it all.
One of the longest tenured StarCraft II pros in existence, Maru's calling is the fact that he has won the historic Korean tournament, GSL, an unmatched five times. Diminutive in stature, he morphs into one of the most intimidating presences in StarCraft once the game begins. Capable of stealing early victories with proxies, punishing opponents with superior positioning, or choking the opponent out in a 45-minute affair, the Korean Terran has mastered every element of StarCraft II. He lacks, however, the title of IEM World Champion, having come closest in 2020 and 2021 where he lost in the semifinals to Rogue and Reynor respectively. Adding this trophy to his collection would only strengthen his case for greatest of all time.
Maru is far from the only player to fear in Katowice, however. Serral has established an undeniable Top 5 All-Time Career in half the time it took his Terran counterpart. Serral exploded onto the scene in 2018, becoming the first foreigner to win a Blizzard World Championship, and nearly every other major event within the year. It took him until 2022 to finally claim his first IEM World Championship, but he has been considered the best Zerg in the world for much of the last five years. While virtually untouchable when at his peak, Serral crashed out of the most recent event he attended, finishing in 6th place.
While Serral was watching from the sidelines, fellow European Zerg and former IEM Champion, Reynor, fared far better. Where Serral couldn't even reach the semifinals—Reynor won the entire thing with an astounding 24-5 record and by avoiding longtime rival Clem. Clem and Reynor have been battling for years, with the pair having long been considered among the finest talents of StarCraft II's youngest generation. The latest in the famed Team Liquid Terran line, Clem is long past due for a career-defining victory, and this year's World Championship might be his best chance.
With Rogue absent, Dark will take up the banner for Korean Zergs. He has been a consistent presence in semifinals and finals ever since the nascent stages of Legacy of the Void. Recently, he's looked as sharp as ever. Known as a cunning player, Dark has a history of adapting to metas quicker than his peers, and the IEM World Championships will require more adaptation than ever.
The lone Protoss hope, herO, first rose to popularity largely due to his success at ESL events in the mid 2010s. He remained one of the best Korean Protoss, a top prospect in one of the deepest talent pools in StarCraft II, and won plenty of events along the way. He stepped away from the game in 2019 to complete his military service, but unlike his peers who look like a shell of themselves after 18 months away, herO has proven he is every bit as good as he ever was. Having recently won Season 2 of GSL and Dreamhack Masters Atlanta, if any Protoss has a shot at lifting an IEM trophy for the first time since sOs in 2016, it is herO.
This year's IEM World Championship promises to be one of the most chaotic. And it begs two questions: Will someone take advantage of the new maps and new rules to shock the world? Or will it be one of the five favorites, all of whom have won an ESL Pro Tour event this year, who assert their place among the greats and prove that no matter what changes, every tournament runs through them.