/ /

Gaming

All NEWS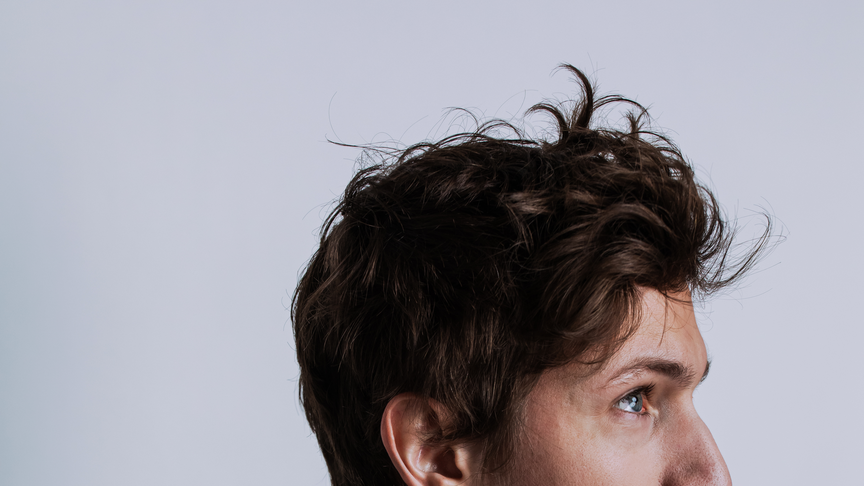 Valorant Champions: 'Prove Yourself'
VALORANT Champions 2021 represents the first true "Worlds" for Riot's tactical FPS. Bringing teams from all over the globe to Berlin, it's far and away the most prestigious event in Valorant's young lifespan.
For Liquid and Fnatic, it's a key moment to prove themselves, albeit for very different reasons. The two are nearly sister teams not only as part of the Monster family but as squads with deep roots in the UK FPS scene. The similarities end as soon as you trace each team's arc up to this moment.
In the last month, Liquid looked renewed and resurgent. They've taken EU by storm, winning the Last Chance Qualifier in dominating fashion - only dropping 2 maps to Guild and G2. Along the way, they broke a double Operator strategy reminiscent of CS and used it to 13-0 One Breathe Gaming. At Home Ground #2, they'd do themselves one better and win while dropping only one map to Acend.
The surge in success comes in no small part from a massive signing. After a rough overtime loss to Gambit at the Masters: Berlin qualifier, Liquid brought in Nivera, ScreaM's own brother. A talented prodigy, Nivera was the 6th man of a Vitality that looked to be the best in the world - before a new Valve ruling functionally destroyed the 6-man roster in CS.
CS's loss would be Liquid's gain. Nivera opened his Valorant career with a clean ace on the pistol round and an MVP for the series. After just a month of tournament play, Nivera looks every bit as versatile and complete as he did in CS. The rest of the team is clicking too.
L1NK remains as dangerous in the clutch and on the lurk as ever. Meanwhile, Jamppi and Soulcas have found a new form. They regularly rival ScreaM on the leaderboard while calling for the team. Put everything into one unit and you have a new-life Liquid that's routinely making top 5 rankings.
For Liquid, the true question is consistency. They've been here before, entering Masters: Reykjavik as near-favorites. And they've lost here before, underperforming and landing in 4th. Time and time again, the team talks about losing to themselves on the big stage.
This time, they need to prove they can beat themselves and the opponent. They'll have a chance to stun the world as early as the Group Stage. They could go as far as dismantling Sentinels - the most successful squad in Valorant history - or dropping out to a hungry KRU or Furia.
On the other hand, Fnatic has fallen. They haven't made a grand final since Masters: Reykjavik all the way back in May. The impressive losers bracket run at that event got them into Champions off of Circuit points. Now, the task is proving that they deserve to be there.
In the past 4 months, Fnatic has lost to Liquid, G2, Giants, and Tenstar. These teams are impressive in their own right, but this is not what we came to expect from a team that was once a meta leader, with innovative strats that made them suffocating to play against. In recent maps, they've lost form and struggled to make it to double digits against some Tier-1 teams.
Rough as Fnatic has looked, the team has grit. They've come out stronger for their losses before. They took a 2 month long beating in March and April only to qualify for Masters: Reykjavik - and they beat Liquid at that event after losing to their EU sister in the regional finals.
Fnatic still has some of Europe's most raw talent in Doma, Magnum, and Derke. Couple that with Boaster's energetic leadership and you have a team that could upset everyone in Berlin.
For Fnatic to make a run, "could" has to turn into "will" very quickly. They've drawn into a group of death, staring down 3 teams each full of dark horse potential and strategic brilliance.
Cloud 9 Blue and Full Sense ran through high pedigree teams in their regions LCQ - each looking surprisingly good along the way. Vision Strikers haven't been seen since Berlin, where they were the only team to truly make Gambit bleed. In order to prove their worth, Fnatic will need everything they have as early as possible.
The challenge, the stakes, the effort - they reach peaks unseen in Valorant's fresh history. Fnatic and Liquid have taken very long and very different journeys just to reach the base of this mountain. Now it's time to prove they can reach the summit.
The good news is that Fnatic has already gotten themselves a leg up on their competition at the time of this posting, taking Cloud 9 Blue 2-1 in a nailbiter that featured an overtime win on the deciding map, Fracture. The squad hopes to take that momentum with them as they head into their Winners' Match versus Korean favorites, Vision Strikers, who will undoubtedly put up more of a fight. Meanwhile we will see Team Liquid kick off their Champions campaign versus KRÜ Esports on 12/2 at 12pm Pacific.