/ /

Lifestyle

All NEWS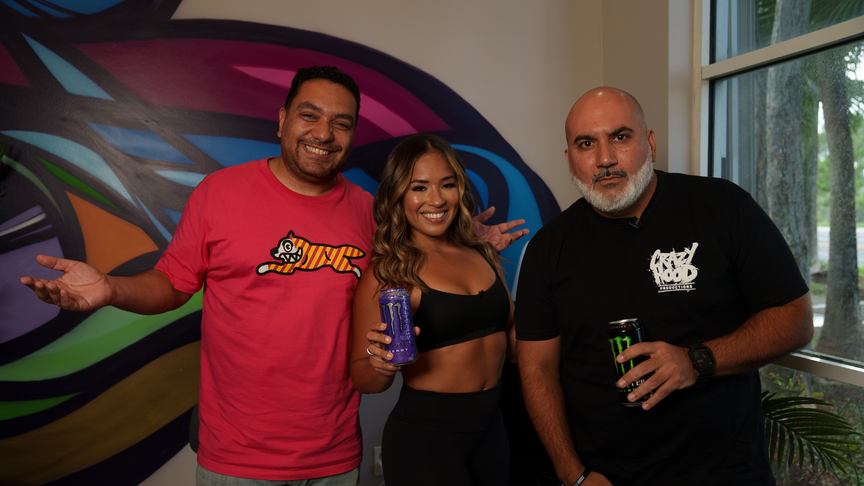 In the GREEN ROOM with Valerie Loureda, DJ Cipha Sounds & DJ EFN
MMA fighter Valerie Loureda kicks off this edition of Monster Energy's In the Green Room by putting host DJ Cipha Sounds in a fierce headlock "She just choked the s*** out of me!" he yelled. And that's just getting the party started.

Loureda sits down with Cipha and DJ EFN to talk literally about being born into martial arts, why ballet provides the perfect foundation for high-impact sports, her move from Taekwando to mixed martial arts, her viral post-fight celebration dances, and much more.
Born and raised in Miami, Florida, the fierce Bellator flyweight grew up training in her father's martial arts school, becoming a 4th Dan Master in Olympic-style Taekwando. While she's a fearless black belt, the "Cuban Barbie" defies all stereotypes about tough women; she is also a dancer, a model, and adores fashion.

When she's not breaking faces in the ring, she's breaking the internet with stunning Instagram posts and viral dance videos. Her social media stardom was the subject of pre-fight trash talk from her opponent in Bellator 243, spurring Loureda on to a knockout win and her first-ever celebratory Cuban dance around the ring — a dance that got over five million views on TikTok.
As Loureda aims for a championship belt, prepare for many more celebration dances to come!