All NEWS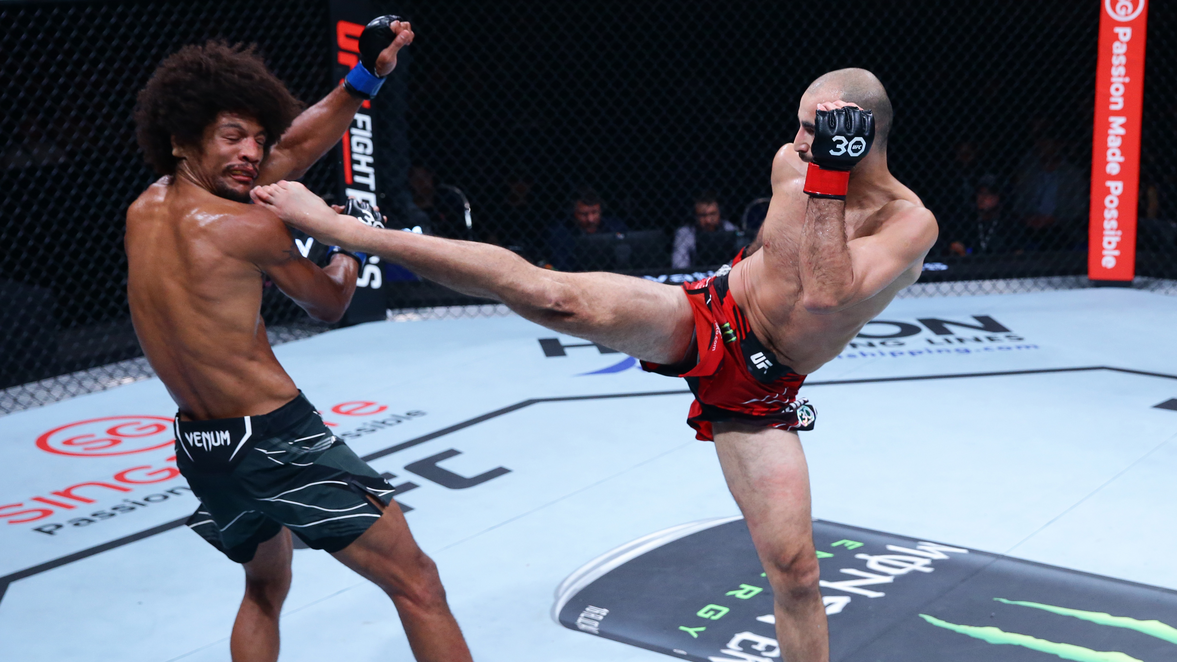 Giga Chikadze Defeats Alex Caceres at Fight Night 225
Chikadze from Tbilisi, Georgia Returns After 18-Month Absence to Secure Unanimous Decision Win.
Back in the winner's circle! Monster Energy congratulates Giga "Ninja" Chikadze on defeating Alex Caceres at UFC Fight Night 225 in Singapore. In the main card fight contested in the featherweight division, the 35-year-old from Tbilisi, Georgia, earned a unanimous decision victory, returning from an 18-month hiatus.
UFC Fight Night 225: Holloway vs. Korean Zombie was contested in front of a high-energy crowd inside Singapore Indoor Stadium in Kallang. The world-class fighting showcase was broadcast live on the ESPN+ streaming platform.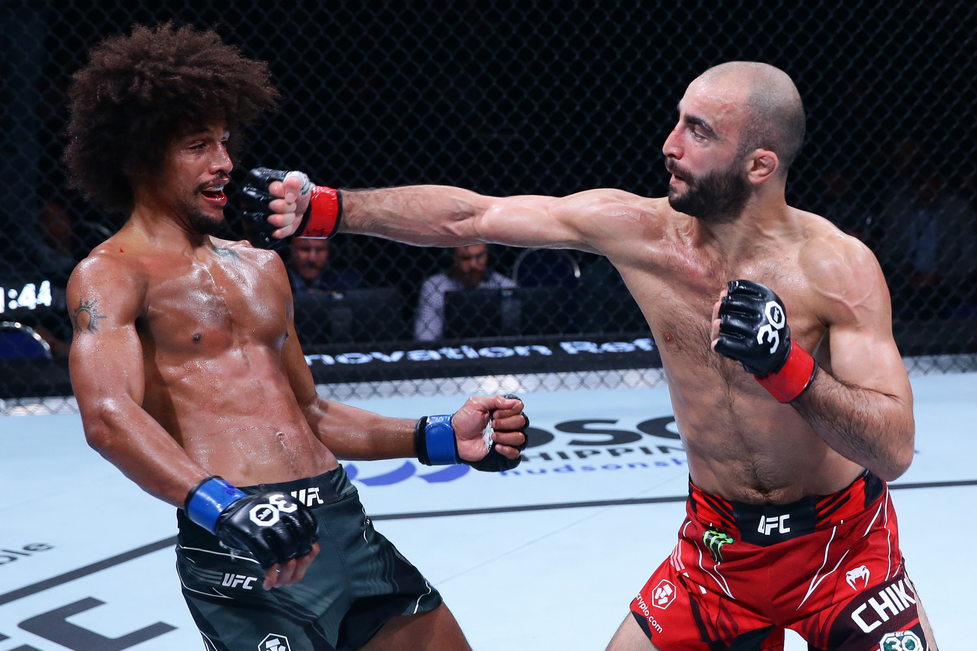 Monster Energy's Chikadze (15-3) came to Singapore looking to return to the victory column following a loss to Calvin Kattar in January 2022. His opponent, American MMA fighter Alex Caceres (21-14) stepped into the Octagon on a two-fight win streak after defeating Daniel Pineda in June 2023.
Right from the opening bell, the fight between Chikadze and Caceres unfolded as a striking contest fought on the feet. As both fighters attacked aggressively, Caceres broke through with a heavy spinning backfist, but Chikadze fired back, landing his signature kicks, overhand rights, and punishing straight jabs.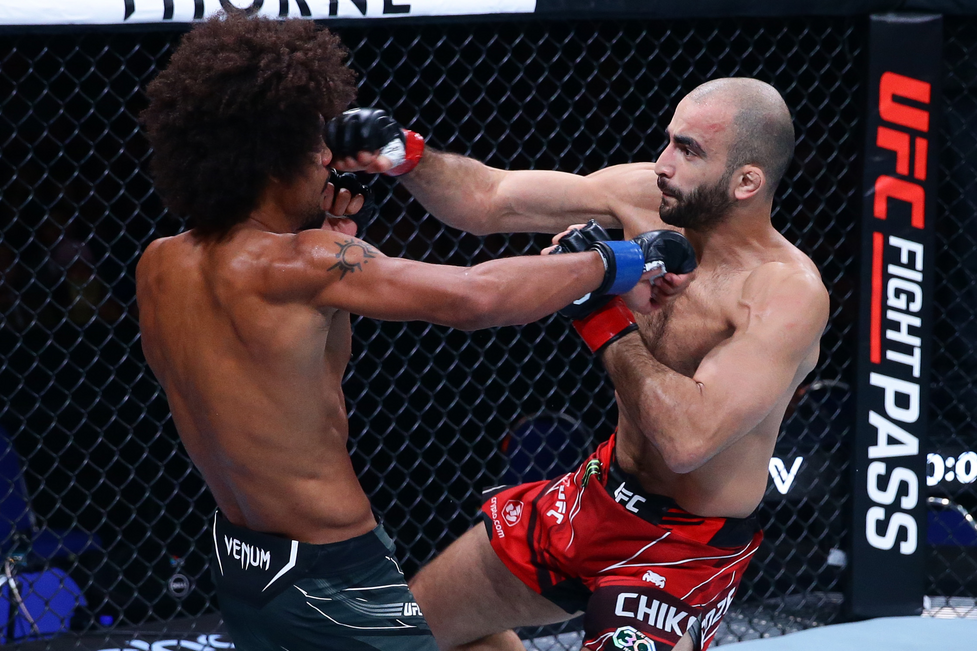 The exchanges intensified in the second round, as Caceres landed a few strikes while Chikadze inflicted the most damage by way of hard punches and precise kicks. The final round saw Caceres looking to increase his striking output, leaving openings for Chikadze to land staggering shots on the strength of his kickboxing expertise.
When all was said and done, it was Chikadze who anticipated his opponent's every move and found openings for targeted shots that hurt. After the three-round fight, the judges pronounced Chikadze the winner by unanimous decision (30-27, 30-27, 30-27).
"It definitely wasn't easy, but as you guys can see, I changed my style a little bit to make sure I win all the fights," said Monster Energy's Chikadze upon winning at UFC Fight Night Singapore, adding: "It's not easy to be without a job for one-and-a-half-years when you have two kids and a wife and a family."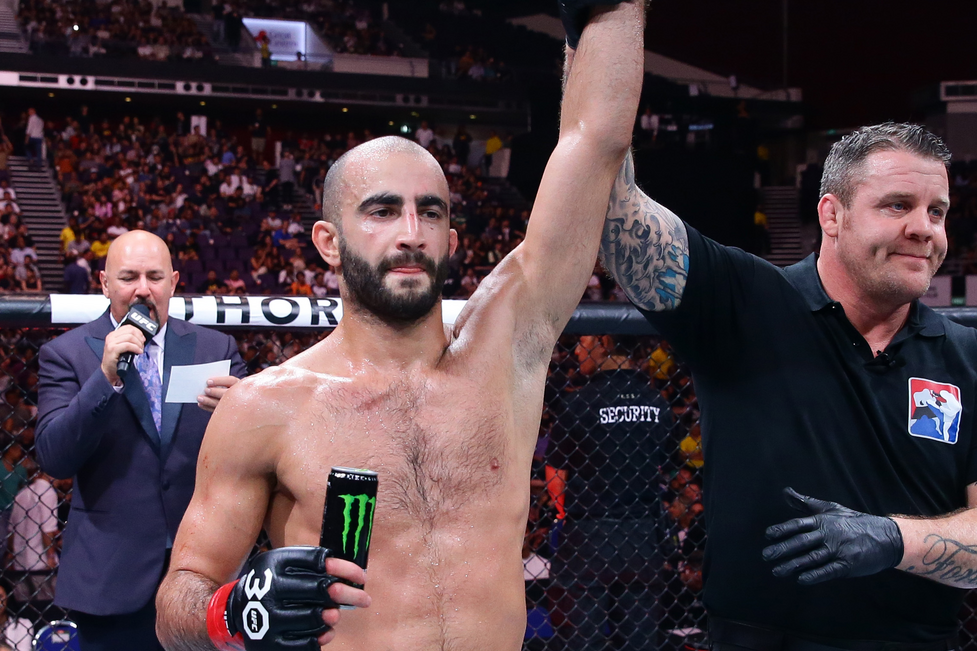 Saturday's victory returns Chikadze to the winner's circle. The Georgian striking expert has only incurred a single loss since joining the UFC and was on a nine-fight winning streak before losing to Kattar in 2022. As Chikadze said in Singapore: "It's been a long time. I decided the Giga Show is back!"
For his next fight, Chikadze is already eyeing the UFC 296 pay-per-view card in December. "December sixteen! This time, I wanna be there!" said Chikadze in his Octagon interview.