/ /

MMA

All NEWS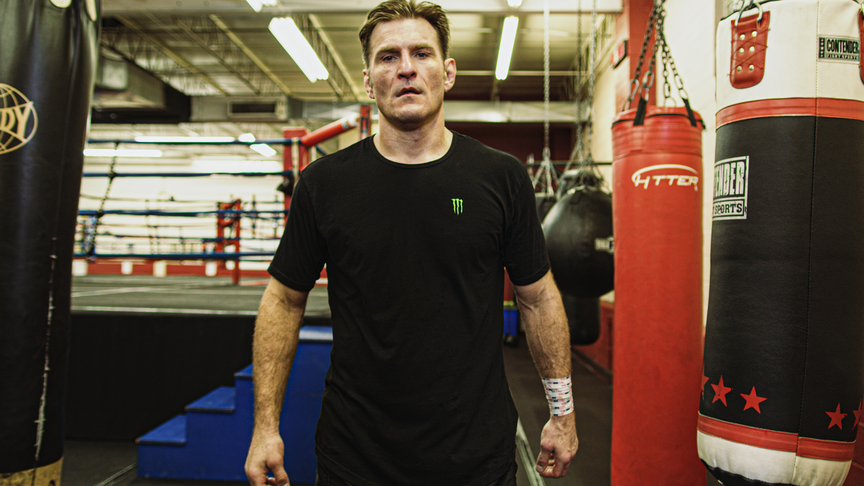 Stipe Miocic – Becoming the Monster
Sometimes the fame that comes with being a UFC superstar can make fighters lose touch with reality. But even though he's considered as one of the greatest heavyweights of all time, Monster Energy's Stipe Miocic is not one of those fighters.
Asked to describe himself, the mixed martial arts icon, family father and voluntary firefighter-paramedic from Cleveland, Ohio, offered: "Just a normal guy. Nothing different. Loyal as they come. You got my back, I got yours."
Actually, loyalty is everything to Stipe Miocic. Throughout his career, the two-time and current UFC Heavyweight Champion has made a point of elevating the lives of those around him. From immediate family all the way to close friends, training partners, and support team, Miocic's rise to fame has made a lasting impact.
"I've been very lucky to be surrounded by a lot of very good people. We're all in this together. When I win the title it's not just me, everyone's the champ!" said Stipe Miocic, adding: "We all sacrificed to get where we're at today, and that's why I'm never going to stop."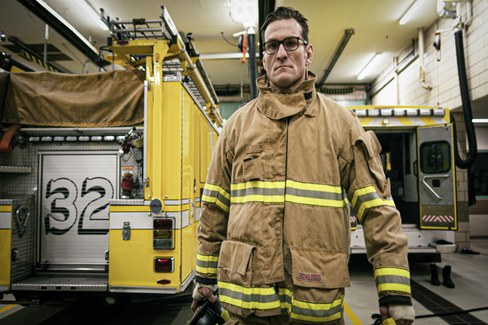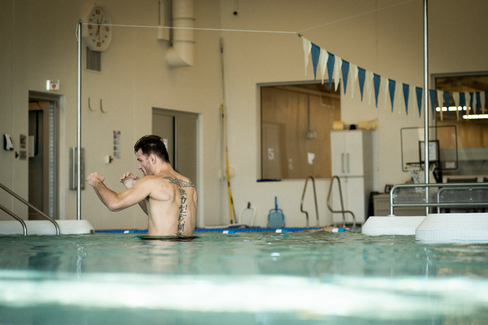 Fans can now get a glimpse inside Stipe Miocic's unbreakable will to win in a new film, Becoming the Monster. The sports documentary explores the rise of the 38-year-old mixed martial artist right before one of his biggest challenges.
The eleven-minute video releases on the eve of Miocic's highly anticipated UFC Heavyweight title defense fight against Francis Ngannou at UFC 260 on March 27. With footage from Miocic's unparalleled UFC career, Becoming the Monster tells the raw and uncut story behind one of the greatest MMA heavyweights of all time.
Watch now to see what allows the soft-spoken family man to 'flip the switch' and annihilate opponents inside the Octagon. Also keep reading below to learn about the rise of the Baddest Fighter from The Forest City.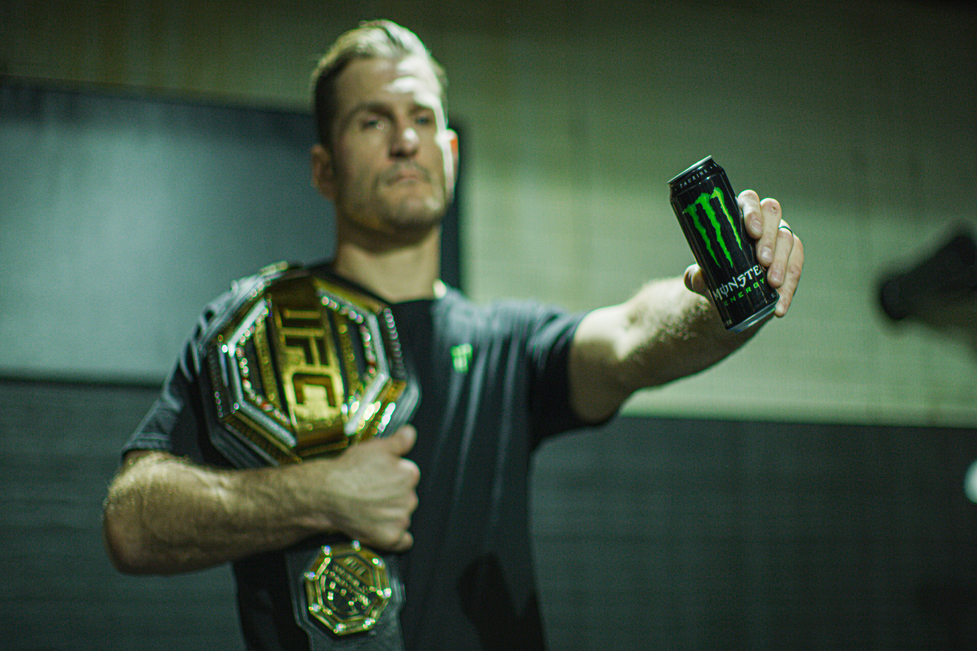 RISING FROM HUMBLE BEGINNINGS
Stipe Miocic never had anything handed to him. Born and raised into the blue-collar culture of Cleveland, Ohio, the first-generation American son of two Croatian immigrants found an outlet in sports at a young age.
Encouraged by his mother, young Stipe roamed the neighborhood from dawn to sundown. Sports and bike riding were constants in those days before tablets and video games, when kids still ran free.
"We had a lot of great athletes around my area and played some big football games and baseball games. It was a lot of fun. And doing that every day made me the person I am today," said Stipe Miocic.
Surprisingly, the future UFC World Champion never had an aggressive streak and avoided physical confrontation whenever he could at a young age.
"I hated fighting! I'd rather find a way to get out of it," said Miocic. "I would never think in a million years that I would fight and become a martial artist."
A LIFELONG BOND
Although he wrestled in high school, Stipe Miocic had his eyes set on a career in professional baseball. He garnered interest from Major League Baseball teams while studying at Cleveland State University and Trevecca Nazarene, and the dream seemed to be working. But the step into the big leagues didn't materialize.
Forced to return to Ohio in 2005, Miocic needed a way to support himself while pondering his next move. Through a friend, he learned about a vacancy for a training partner at Strong Style MMA Training Centre, in Independence, Ohio. A training partner for not just any athlete, but mixed martial arts legend and King of the Cage Super Heavyweight Champion Dan Bobish.
The rest is destiny unfolding. At Strong Style MMA, Stipe Miocic met coach Marcus Marinelli – now his Head Coach and lifetime friend – who instantly recognized his talent. As a sparring partner for Bobish, Stipe managed to break grapples that left other wrestlers trapped. He also soon began beating boxers who commanded far more experience.
"When Stipe first came into training… I was like, holy smokes!" said Marcus Marinelli, who encouraged Miocic to pursue mixed martial arts with wrestling as his strong foundation.
From there, Miocic absorbed every martial arts video and tutorial like a sponge. Watching hours of Muay Thai and Jiu Jitsu footage on YouTube, he perfected his own blend of fast and heavy striking under Marinelli's tutelage, backed by strong takedowns and ground control.
In the process, Miocic formed a lifelong connection to his training environment: "The bond I have with my team and my head coach Marcus… I learned a lot from him. Especially the whole loyalty part. The way he is to people. That whole gym is not so much about fighting, we're all family. That's a big part of it."
THE WILL TO WIN
Another big part of it is Stipe Miocic's unfaltering will to win. It's the kind of drive that earned the rising star top honors as Golden Gloves boxing champion and NCAA Division I wrestler before his move into MMA.
To hear coach Marcus Marinelli describe it: "I think he hates losing more than he loves winning!" To which Miocic replied: "Losing is was drives me, because I never want to fail."
Failure was not in the cards when Miocic made his MMA debut in the Ohio-based NAAFS promotion. The competition wasn't ready for a 6-foot-4-inch, 220-pound fighter who moved with his level of speed and flexibility. Seamlessly alternating between fast-paced punch combos and deadlock grappling on the mat, Miocic ended up winning his first six heavyweight division fights by knockout.
The last of these stoppages earned Miocic the NAAFS Heavyweight Championship title in a fight against Bobby Brents. Although Brents held a 9-1 record at the time, it took Miocic all but two rounds to claim victory – and the belt.
MOVING ON UP
His reign as heavyweight king on the NAAFS rankings would be short-lived. Miocic was moving up. In 2011, he signed a multi-year contract with the Ultimate Fighting Championship (UFC), right when the sport was exploding into mainstream popularity.
What followed is one of the most epic runs in UFC history, full of record-setting performances in the heavyweight division. It started in October 2011 with a unanimous decision victory against Joey Beltran at UFC 136. And Miocic's rise continued with a series of wins that were hard to ignore for the promotion's higher-ups.
After unraveling several top UFC heavyweight fighters, Miocic defeated Mark Hunt at UFC Fight Night 65, setting himself on a direct trajectory for the title fight. When he was booked for a title eliminator bout against former champ Andrei Arlovski in January 2016, Miocic knew this was his opportunity. And he took it. At 0:54 in the first round, he scored a booming TKO victory against Arlovski, earning him his second of many Performance of the Night bonuses.
Pacing the ring jacked on victory and adrenaline, Miocic barked at UFC President Dana White demanding a title match: "Give me my shot!"
Ultimately, Stipe Miocic was given his title shot, and then some. ("Who was gonna say no to him?!" said Dana White at a post-fight press conference.) Although perhaps he should have been more careful what he wished for in light of the magnitude of what was about to unfold.
FAILURE IS NOT AN OPTION
Miocic's big night arrived on May 14, 2016, at UFC 198 in the Heavyweight title bout against defending champion Fabricio Werdum in his native Brazil. It was the biggest night for fight sports the country had ever seen.
A relentless crowd of 45,000 fans packed into the sold-out soccer stadium, Arena da Baixada in Curitiba. And the energy was off the charts. All non-Brazilian fighters were greeted with chants of "Uh vai morrer" ("you will die") upon climbing into the Octagon. Especially Stipe Miocic, who dared to challenge the heavyweight king on his home turf.
"You gotta have the nerves," said Stipe Miocic about his approach to high-profile fights. "If you don't have the nerves, you're not ready."
In front of the largest crowd in Brazilian MMA history, Miocic proved his nerves and made short work of Werdum. In the first round, the American knocked out the reigning champ with a surprising right hook counter while moving backward, dealing Werdum with his first defeat in five years and clinching the UFC Heavyweight Championship belt.
From there, Stipe Miocic held on to the title longer than any other fighter before him. He defended his crown three times, all the way up to 'The Superfight' in 2018; a champion vs. champion bout against UFC Light Heavyweight Champion Daniel Cormier at UFC 226. Although he came into the fight as a favorite, Miocic found himself knocked out in the first round.
It's the kind of defeat that can derail entire careers forever. But despite losing the title, he held on to his will to victory.
"Sometimes life doesn't go your way, but you get back up and get what's yours!"
WHAT GOES AROUND COMES AROUND
While reeling from the defeat, Miocic was pulled back up by a life-changing event: The birth of his first-born child, his daughter Meelah. This major win outside of the Octagon provided a strong sense of purpose as a father and family man. It also cemented his willingness to do whatever it would take to reclaim the title.
At Strong Style MMA gym, Miocic regrouped with his team and started an intense training regimen under coach Marcus Marinelli. "He is the godfather to my daughter, that's how much I love the guy. I wouldn't be here today if it wasn't for him."
Within only a year, Stipe Miocic had proven himself worthy of a rematch. At UFC 241, he faced Daniel Cormier once again for the UFC Heavyweight Championship and took back the belt with a thundering TKO in Round 4. He earned another Performance of the Night bonus – bringing his historic record to nine total – and has not surrendered the title since.
Another thing he never lost, despite his record-setting career and UFC superstar status, is his humble attitude. It comes from the deep-seated belief in a code of honor, a sense of loyalty he cultivates with his supporters and day-one friends. "You got my back, I got yours. That's the person I am. I believe in karma."
Miocic's integrity shines outside the Octagon not just as a committed father, but a pillar of the community. He has been moonlighting as a firefighter-paramedic in Oakwood and Valley View, Ohio for more than ten years and considers it a full-time career after retiring from fighting.
"Being a fireman and a fighter goes hand in hand. In every situation, whether it's on a scene or in the Octagon, you gotta be calm. You have to be focused on what you are doing," said Stipe Miocic.
WATCH "BECOMING THE MONSTER" NOW
One reason why Stipe Miocic has never lost his focus is a profound sense of gratitude.
"I would never have thought in a million years to have the opportunities that I've gotten. Being a professional fighter. Being the World Champion and winning it multiple times. Being sponsored. Any opportunity I get, I take and I'm going to give it 110 percent!"
The next challenge is closely on the horizon. In the upcoming rematch against Francis Ngannou, he's putting the UFC Heavyweight Championship title on the line for the third consecutive time at UFC 260.
Miocic already defeated Ngannou in 2018. But that's history, and both men step into the Octagon as different fighters. Nevertheless, one thing remains unchanged through it all.
"I like winning. Winning is all I want to do," said Stipe Miocic, adding: "Never stop. Get what you want. Nothing is ever given, it's earned!"