/ /

Motor

All NEWS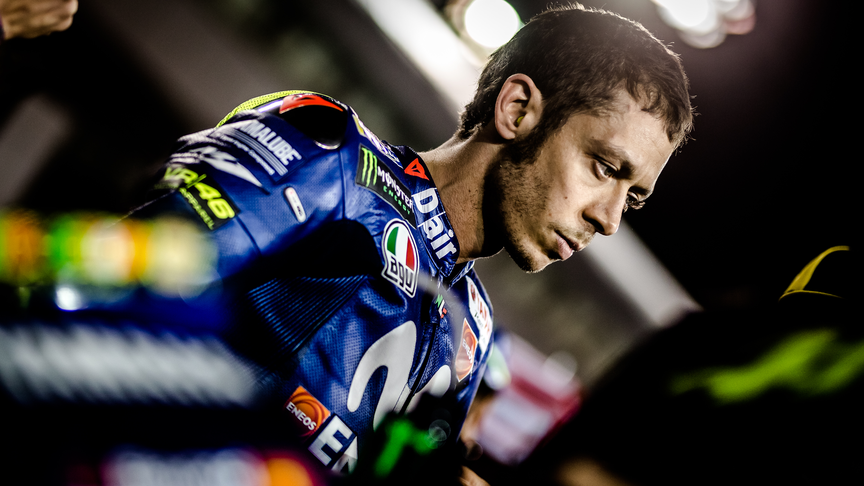 Catching up with The Doctor
They say you should never wait too long for your next appointment…so we grabbed some valuable time with the always-elusive-always-in-demand Valentino Rossi.
They say you should never wait too long for your next appointment…so we grabbed some valuable time with the always-elusive-always-in-demand Valentino Rossi. In a MotoGP career touching two decades the 39 year old Italian must have given thousands of interviews but there are always one or two pieces of information or nuggets of curiosity from #46 himself that pop-up.
So here is arguably the most famous motorcycle racer of all-time talking past, present, future and cars!
VALENTINO'S LIFE HAS BEEN MOTOGP
On winning now compared to the first days and numbers towards the current total of 115…
The taste is exactly the same and the feeling right afterwards as well but [I would say] it is perhaps more special now because in the past I won a lot of races during the season…now less! You also need to make more effort now because the rivals are stronger, younger than before. I would say the taste is the same though when you pass the flag.
On any improvements to make in MotoGP…
I still really like the MotoGP championship and to watch it on television. You have a lot of different riders and manufacturers that work hard for the win. Usually, the races are quite open so you don't know who will win beforehand and this is also because of the Michelins. I think they have done a good job with the standard ECU because the bikes are more similar. I don't think I could give the championship any advice!
On the enduring motivation to win in MotoGP…
Because I still like racing with motorcycles and I have a great passion for it. I think if you make a good life - and you train - then being 39 is not a big disadvantage. I still enjoy it. I want to do this sport while I am strong enough and able to fight for the podium and try for the victory. Why not?
On which of his nine world titles mean more…
I have three: 2004 was the first with Yamaha, 2008 was the time I won again after two years without victory, and with Bridgestone. Then 2001 because that was the last year of the 500, and that was special. It was the last chance. If I had to choose one then 2004 because nobody expected me to win with the Yamaha. I thought I could…but honestly not in the first year. I thought I'd need one year of experience.
On pursuing another form of racing if MotoGP stopped tomorrow…
For sure four wheels. I have a great passion for car racing. I want to make another year of my career after MotoGP with four wheels. I think for motorcycling you have to race in MotoGP because it is the top. I think I can have a few years with cars – not at the same level as here – but I want to try.
On his fear…
This has been my life from when I was sixteen so it is always the same: you race, you go home for two-three days relax and then you start to prepare for the next race. This has always been my way, I don't know anything else! I'm afraid for when I stop because I'll have too much free time.
On the ones that got away…
I had some unforgettable moments, a lot of victories but my regrets are the championships of 2006 and 2015 because I arrived to the last race at the top of the rankings and still lost two championships. If it was possible I would change this.
WHAT COULD BE NEXT FOR ROSSI
On what he might do next…
We already have a lot of projects here in MotoGP and we try not to stop. We work with the young riders in the academy and it is very good, very fun, for sure we – with my organisation – continue to help the young riders from the small classes. We also have the team, together with SKY, in Moto3 and Moto2 and it is a great adventure also. We'd also like to try and make a team in MotoGP in the future but it is very difficult because in MotoGP everything becomes bigger and you need more people and more money and more effort. Maybe we will try.
On how it feels to be called an 'icon' and be more than just a motorcycle racer…
It is always a great feeling, a great emotion. Sometimes I am surprised because a lot of people know me around the world and I've seen a lot of people really excited to see me. It is something special because it means I am more than a MotoGP rider and it means I have done a good job.