/ /

Motor

All NEWS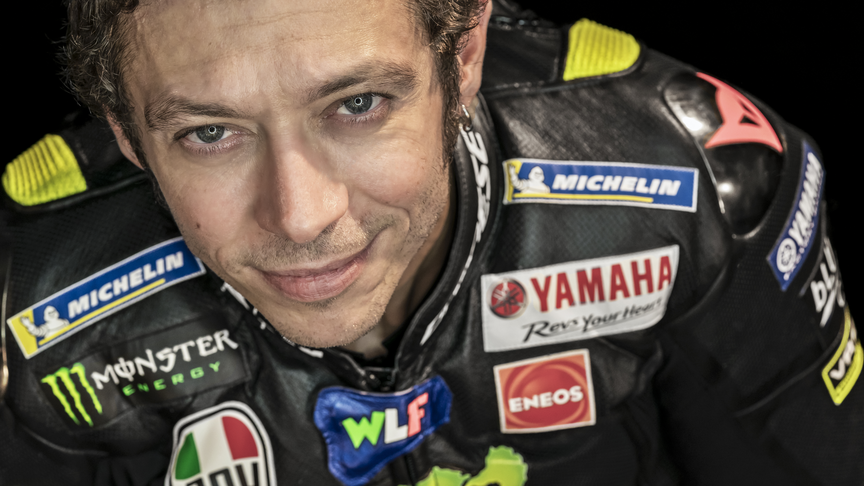 Four decades of something special & four of the best of Valentino Rossi
Monster Energy decided to look back at the four special victories in Valentino's career; 4 of 115 in a record-breaking story that shows no sign of slowing.
Valentino Rossi may have perfected a patient and repetitive answer to the questions over his motivation, energy, and staying power in the cauldron of MotoGP over the last half a decade, but he is special at so much more than justifying the endless inquisition into his talents and energy.
At forty years of age, 'The Doctor' is firmly an elder statesman of the Grand Prix faculty. What is astonishing of course is that he is still so damn fast and competitive. He is not going gentle into the good fight and is still so surgical. A tricky 2018 season – his twenty-third in the FIM World Championship – may have gone without a victory (for only the third time in his career) but Rossi came extremely close (who can forget his superb charge at Sepang for example?).
To celebrate our 'Peter Pan' of a thrilling and hazardous sport – and one that moves many millions of fans around the world – we decided to look back at the four special victories in Valentino's career; 4 of 115 in a record-breaking story that shows no sign of slowing.
1. The First
August 18th, 1996 Grand Prix of Czech Republic, Brno
It took Rossi just ten rounds as a full-time 125cc Grand Prix rider to grab the maiden chequered flag of his career. Riding a 125cc Aprilia and with the #46 already firmly in place, the win had been on the cards for the seventeen year old since his debut in Malaysia on March 31st where he was the first rider in the second group fighting for podium honours. He came close to a first trophy in Spain, Italy and Germany but made third position in Austria at the beginning of August. Two weeks later and he jumped straight to the top step at Brno where a taste for theatrical and fun-loving celebrations was born. He would win another six times at the popular Czech circuit.
2. The First…in MotoGP
July 9th, 2000, British Grand Prix, Donington Park
Like in the 125s and 250s Rossi needed a year to learn the surroundings of a new category and feel the ground with his first wins and podiums…and then he'd earn championship success. It was a pattern he repeated on three separate occasions, and that first milestone in the premier class of Grand Prix – still in the days of the rapier-powered 500cc two-strokes – came around the curves of Donington Park that summer. Unmissable in that day-glow livery, Rossi beat Kenny Roberts Jnr and Jeremy McWilliams by less than a second for a climax normally reserved for 125s/Moto3. Rossi would win again in Brazil that year, then eleven times in 2001 to grasp the distinction of #1 and then another seventy-six times up until his last at Assen in 2017.
3. The most emotional
April 18th, 2004 South African Grand Prix, Phakisa Freeway
The first Grand Prix of 2004, Rossi's first win since the shocking switch to a Yamaha machine that had been left in the dust of Honda's slicks and perhaps the sweetest blow in the high-profile and spectacular spat with countryman Max Biaggi. The rudimentary facility at Welkom and the show that Rossi and co provided to open that season was drenched in significance, relief and ultimately satisfaction. One of just two occasions that the Italian felt compelled to stop, dismount and kiss his racebike on the slowdown lap. The other is when he bade farewell to Yamaha in 2010 for a brief two-year sojourn to Ducati.
4. The best…?
June 14th 2009, Gran Premi de Catalunya, Circuit de Barcelona-Catalunya
There are other contenders: Phillip Island 2003 and charging on from a ten second penalty to still win and the battle with Casey Stoner at Laguna Seca in 2008. But Rossi's last lap, final corner assault of then-Yamaha teammate Jorge Lorenzo at Cataluyna is still as audacious and thrilling now on repeat viewing as it was ten years ago. Rossi was at the height of his powers in what was his last championship-winning year (even if he has been top three five times since) and duelled with Lorenzo in a tense and delicious contest from the first circulation in the Catalan sun. Very little split the Yamahas around a gripping grandstand finale and Rossi's ballsy, brilliant and conclusive calculation somehow summed up the man and the racer. 0.095 of a second was the difference at the flag.