/ /

Motor

All NEWS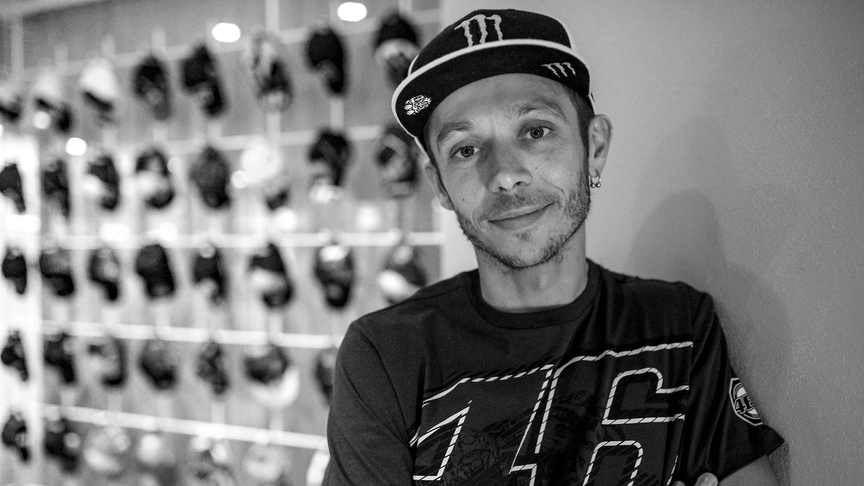 Valentino Rossi calls it a career after the 2021 MotoGP season
The amazing photos that adorn the halls and offices of Monster Energy's headquarters are like a Hall of Fame for motorsports. Iconic names, backed by the glowing green Monster Energy M-claw logo, that are synonymous with greatness - McGrath, Carmichael, Hamilton, and Busch.
Of all those photos, one stands out amongst the rest when you put two wheels to the pavement and that's Valentino Rossi.
Last week "The Doctor," at a press conference prior to the running of the Michelin Grand Prix of Styria, told the world that this will be his final season racing MotoGP, stating: "I have decided to stop at the end of the season. Unfortunately, this will be my last half-season as a MotoGP rider."
Rossi continued: "It is a very sad moment because it's difficult to say and know that next year I will not race with a motorcycle. Next year my life will change. But it was great. I've enjoyed it very much. It's been a long, long journey and it was really, really fun – and I have had unforgettable moments with all my guys."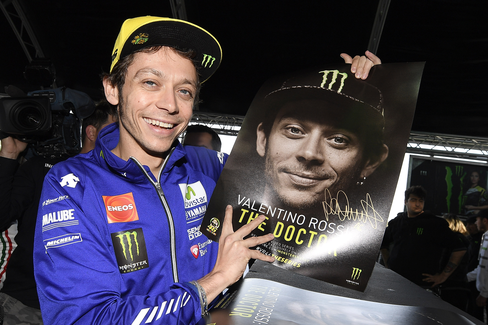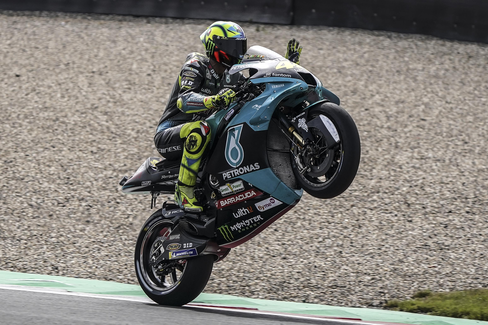 Rossi's MotoGP career spanned three decades. Beginning in 1996, Rossi would capture an incredible nine World Championship titles on three brands (Honda, Yamaha, and Ducati), seven of which came in the premier MotoGP class. Rossi's 115 wins are second only (by seven wins) in MotoGP to the fellow Italian, the great Giacomo Agostini (122 wins). Rossi also has the distinction of the greatest longevity in the sport, holding the record for the longest time between his first win and last win.
Rossi remains the only racer to win the 125cc, 250cc, 500cc, and MotoGP World Championships.
Joining forces with Monster Energy in 2009, Rossi was instrumental in helping introduce the brand to the European/global markets. The Italian's popularity never waned, even if he wasn't always atop the rostrum. As Monster Energy continued to gain market overseas, Rossi – with a boost from Monster Energy's foothold with top motorsports and action sports athletes here in the States – enjoyed a fantastic rise in popularity with two-wheel U.S. motorsports fans here as well, being part of the Monster Energy family.
"When you look back through all the athletes Monster Energy has backed since the early 2000s, there's one at the top in terms of global recognition – and that's Valentino Rossi," said Monster Energy President Mark Hall. "Monster Energy has enjoyed more than a decade-long relationship with Valentino and we certainly look forward to the possibilities with whatever he decides to do in the near future."
Rossi has made no secret of his deep interest in four-wheel motorsports when MotoGP comes to an end. He's tested with Ferrari in F1, run WRC as well as GT sports cars (where he's competed in the Gulf 12 Hours in 2019 & '21). He's appeared on the popular "Monza Rally Show," which he's won on multiple occasions.
"I already said that I love to race with cars, just a little bit less than with a motorcycle," said Rossi. "I think I will race with cars next year but for now it is all in the process. I have not decided yet."
Rossi continued: "I feel that I am a rider or a driver for a lifetime. So, I just change from motorcycles to cars, for sure, not at the same level. But you never race for fun, just for fun. You are a real rider or driver you race for (to be) strong and for the win, try to have a good result."
The famed 24 Hours of LeMans (France) may be a solid launching point for Rossi's new four-wheel adventure. But again, he's still got some motorcycle races to try and win. "They have a lot of car racing around the world, so I think I can enjoy."