All NEWS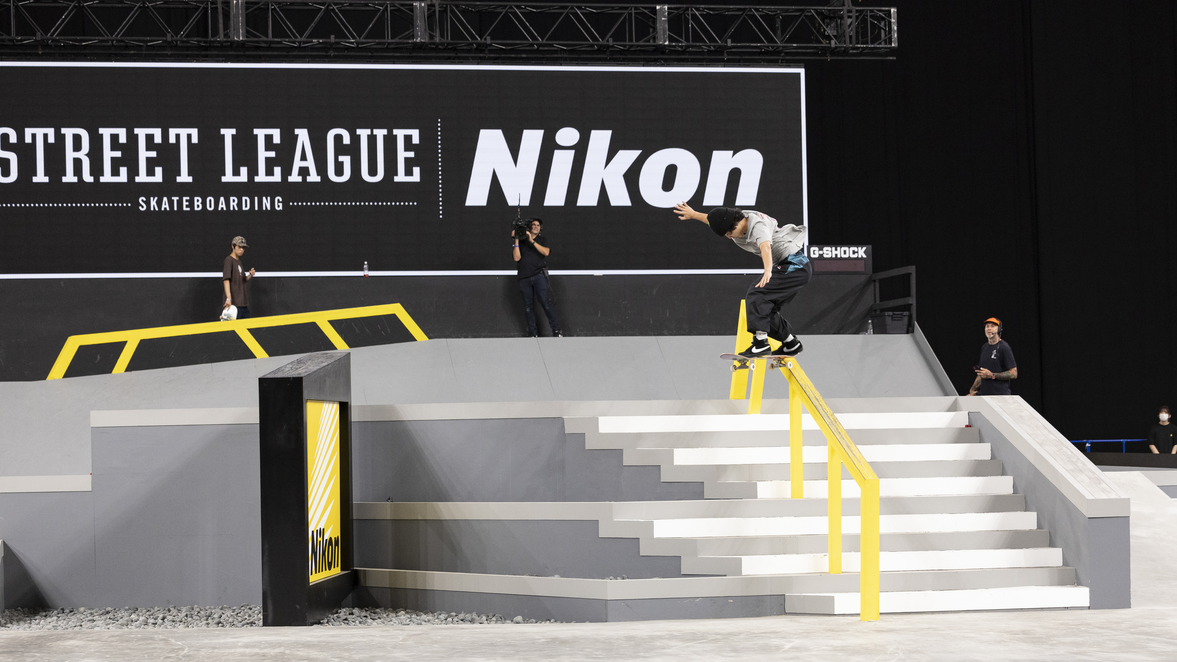 Daiki Ikeda Takes Second at SLS Tokyo 2023
The young gun from Tokyo secures first Street League Skateboarding (SLS) podium in front of hometown crowd and Nyjah Huston claims third place in Men's Street Skateboarding.
The young gun takes the podium! Monster Energy congratulates Daiki Ikeda on taking second place in the SLS Tokyo 2023 street skateboarding competition. In the second official stop of the 2023 SLS Championship Tour, the 17-year-old from Tokyo claimed his first podium spot in Men's Skateboard Street in his SLS debut. Also advancing to the podium, 28-year-old Olympic skateboarder Nyjah Huston claimed third place.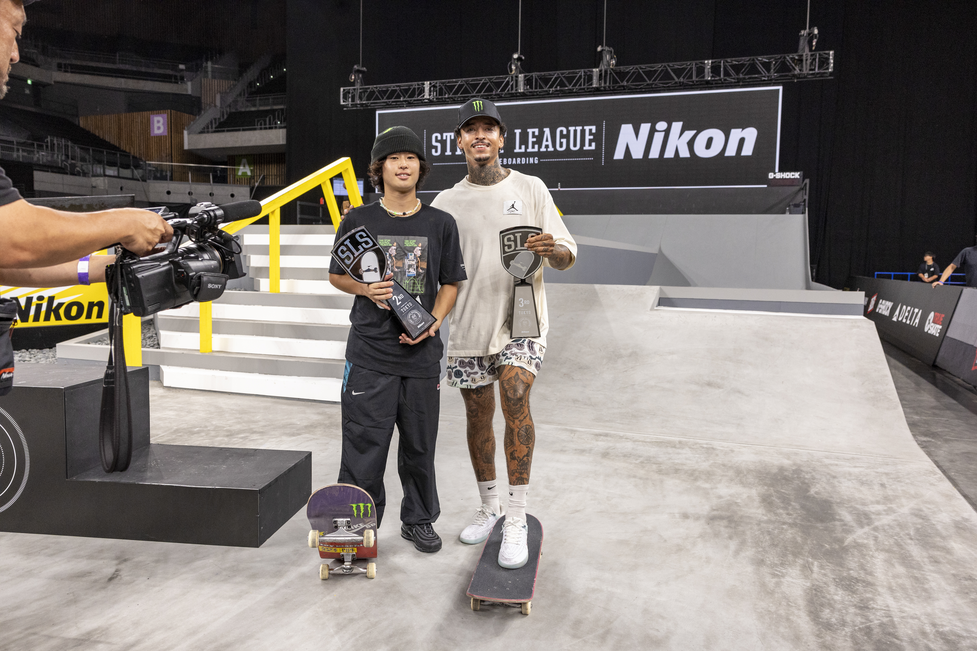 The Men's Skateboard Street competition boiled down to a heated final featuring six qualified riders. Supported by the high-energy crowd, Ikeda opened his highest-scoring run with a backside 270 lipslide the big rail, followed by hardflip the huge gap, frontside bluntslide backside kickflip the rail, and backside 360 ollie the platform for 7.8 points.
In Best Trick attempts, Ikeda raised the bar with a perfect frontside Half Cab kickflip, the big section gap for 8.2 points. The young street skater followed up with a Caballerial backside tailslide fakie the eleven-stair rail for 8.7 points. On his fourth attempt, Ikeda broke into Nine Club territory with a backside 270 lipslide 270 out the big rail earning 9.3 points. And just like that, the seventeen-year-old took second place in his first-ever SLS competition with a total score of 34.00 points.
Ikeda was joined on the podium by 28-year-old Huston, who had already taken third place earlier this season at SLS Chicago 2023. In the SLS Tokyo final, Huston put down a stacked run featuring crooked grind to fakie the ledge into the bank, Half Cab crooked the rail, frontside bluntslide the ledge, backside Smith grind the rail, nollie backside 180 nosegrind revert the rail, 360 kickflip the Euro Gap, fakie kickflip into the bank, Half Cab kickflip the bump, and a near-miss Caballerial lipslide fakie the big rail for 8.2 points.
In the Best Trick section, Huston upped the ante with a flawless backside nollie heelflip lipslide the big rail for a Nine Club score of 9.2 points. Keeping the technical moves firing, he followed up with a switch frontside heelflip tailslide the eleven-stair rail for 9.4 points and an overall score of 26.8 points for third place.
Earlier in the Men's Skateboard Street final, 30-year-old Brazilian team rider Kelvin Hoefler came in as a podium favorite after winning the SLS Chicago 2023 event. In his highest-scoring run, Hoefler put down backside tailslide the bank to rail, kickflip backside lipslide the rail, Half Cab crooked the hubba, Caballerial lipslide fakie the big rail for 8.6 points. Ultimately, Hoefler did not get the Best Tricks he wanted and finished in fifth place. Stay tuned for the next one!