/ /

Action

All NEWS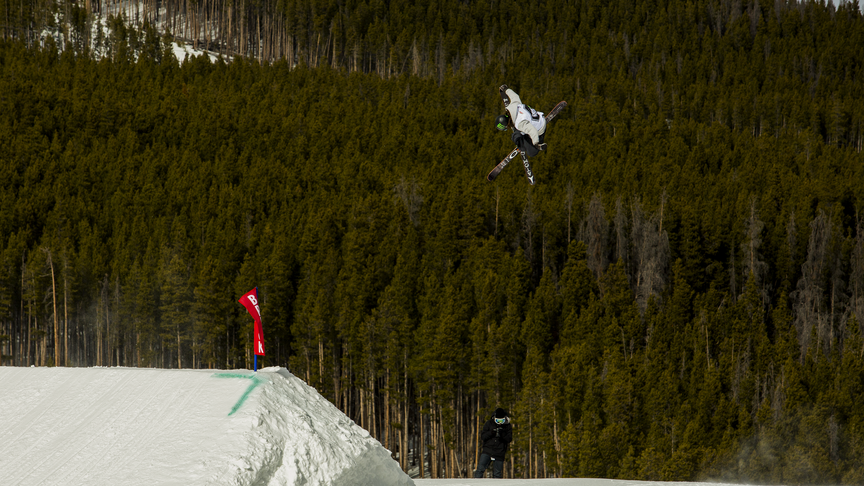 Beau-James Wells: In Transition
We caught up with the Olympian and Dew Tour medalist about how he's spending a little downtime.
In all of sports, it's hard to predict the talent that will actually develop into a true professional. In action sports, that's doubly so, as there is a void of statistical information that is so readily available in stick and ball sports. But whatever the combination-—drive, talent, luck, celestial oversight—-Beau-James Wells has got it. Hailing from skiing royalty, the young Kiwi has emerged from his older brothers' shadows, cultivating a style that's not only unique to him but the entire ski industry. We caught up with the Olympian and Dew Tour medalist about how he's spending a little downtime.
BEAU-JAMES WELLS TALKS ABOUT HIS INJURIES
Hey Beau, where are you?
Yeah, G'day! I'm currently at home in Wanaka, NZ nursing a torn ACL. So not the best start for the Southern Hemisphere season, but I'm still cruisin'!
How and where did you injure you knee? How's the rehab process been so far?
I was hitting a jump at Mt. Hood a couple of weeks ago, and my knee collapsed on one of my landings and made the loudest pop! Not the best feeling in the world but I have surgery next week so I'm pumped to get rehab underway!
And you suffered an injury setback earlier in the year, correct? So kind of a bummer year, right?
[laughs] Yes, I broke my collarbone a few days before X Games which was super lame. Not the best year but, we're still going strong!
But you started the year off well, with a 2nd place finish at the Dew Tour. How was that? First major podium, yes?
Yes! That was my first major podium and possibly the coolest night of my life! I'm still frothing on it to this day. [laughs]
You've been around the scene for a while, but did you think you'd be like a point away from winning Dew last season?
Definitely not! That night I was just focused on my skiing and nothing else. It was a night for the books.
WHAT IS COMING UP FOR BEAU-JAMES WELLS
You've sat a good chunk of the past 6-7 months on the sidelines. Has being injured made you want to ski even more? How's it going to feel to get back on the sticks next year?
Yes, of course. For me, there's nothing worse than staying at home when your mates go riding. It just makes me even more amped to get better and start sending again.
Since you were a spectator for a lot of the contest season, give me a couple highlights of what you saw? Who impressed you the most this year?
My oldest brother, Josiah! He had one of the sickest seasons with podiums all over the [place]: X Games, World Cups, Dew… It was like every other week he was getting a medal. So hyped!
So you're home in NZ for a while, will it be weird to not go skiing during the winter? What's your plan coming up?
Yes, it will be weird, but I'll be busy with lots of rehab and physio. I'm also starting full-time study next month so, I'll be entertained!
What will you be studying?
Personal training. It's something I'm around a lot and it would be awesome to know lots about it.
It seems like halfpipe skiing has been losing a bit of luster lately. What do you hope to see more of this next season? Maybe a little more style, and less hucking?
For me, halfpipe skiing is more limited with how creative you can be compared to slopestyle, maybe that's why. More style would be nice, but people are going to do whatever they need to do to get the most points. It's just the way it is.
What about in slopestyle? Predictions on what we might see this year?
I think we'll see both way triple [corks] and more emphasis on grabs.
I know it's all about the Olympics for the next 19 months, but any other projects you'd like to do when you're healthy? Anyone you want to work with?
Yes, I would love to do some filming, I have a couple of ideas but I'm not fully sure yet.
Despite being on the mend, you're clearly on the come up. Any secrets to share to people who are looking for their way in?
Get out there and start grinding! Don't forget to have fun. Keep it 100.