/ /

Action

All NEWS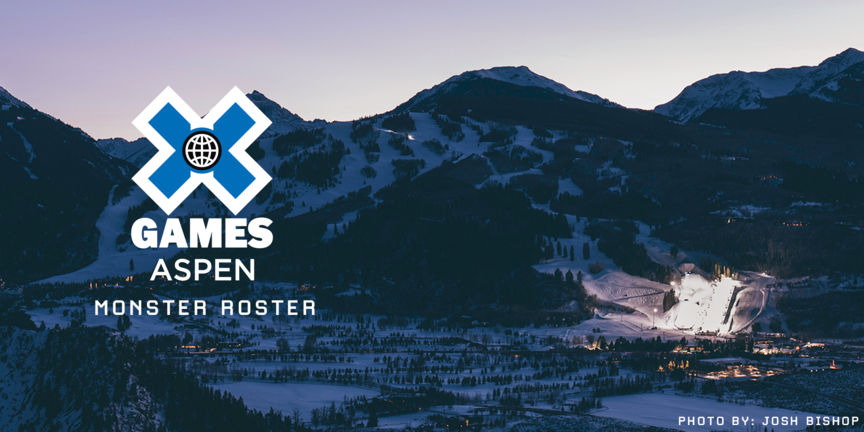 The Monster Roster Has Arrived For Winter X Games 2023
Winter X Games 2023 is returning to Buttermilk Mountain in Aspen Snowmass, Colorado, for the 22nd consecutive year from January 27-29.
Over the course of three action-packed days, X Games Aspen 2023 will feature about 90 of the world's best action sports athletes competing in 14 medal disciplines for a total of 42 medals
This year's Winter X Games will feature Men's and Women's Ski and Snowboard competitions in the disciplines of Slopestyle, Big Air, SuperPipe, and the innovative Knuckle Huck. Special Olympics Unified competition in Ski and Snowboard disciplines is also back in 2023.
Once again, X Games Aspen represents the best of the best in winter sports competitions. For this reason, the invite-only event is reserved for multiple-time X Games medalists and highly competitive newcomers to keep the level of riding at an elite level. As the official drink sponsor of X Games Aspen 2023, Monster Energy's roster has raised the bar with a stacked team of riders, including upcoming rookies and defending gold medalists.
Let's run down X Games 2023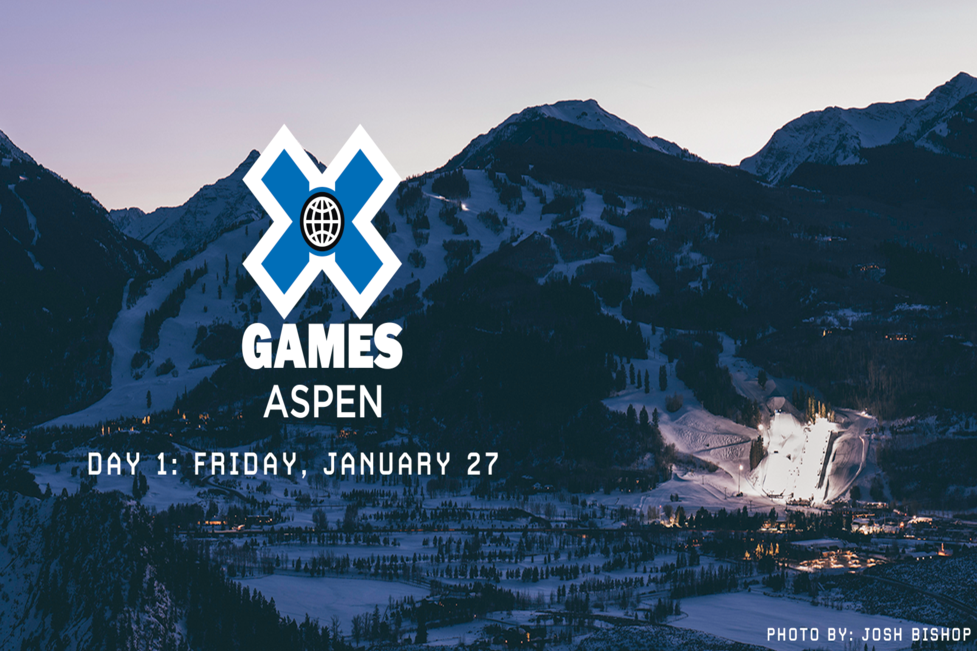 DAY ONE | FRIDAY, JANUARY 27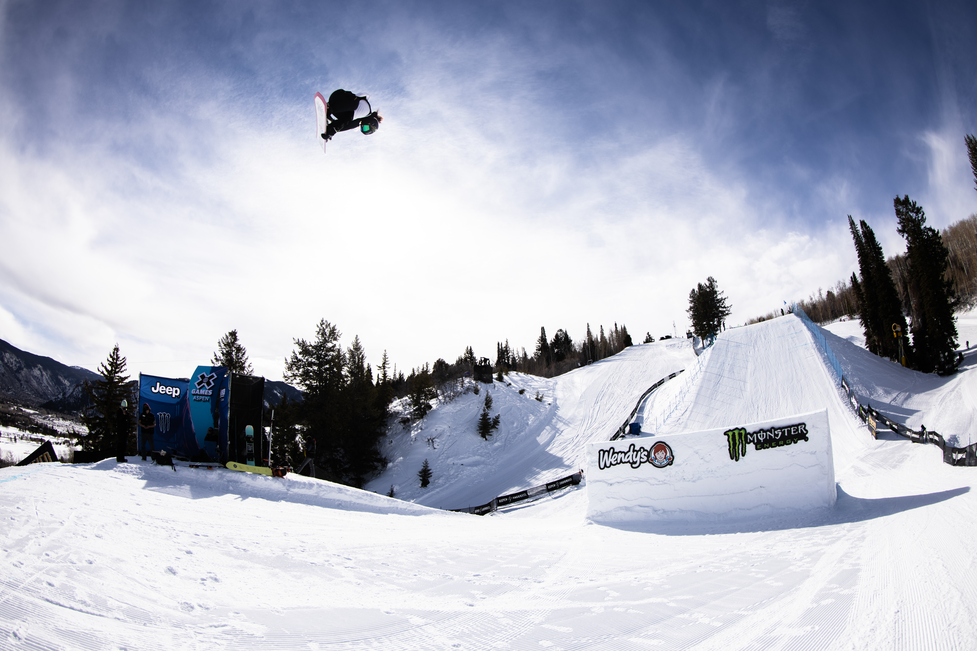 Kick's off with Jeep Women's Snowboard Slopestyle
All eyes will be on Zoi Sadowski-Synnott after clinching double gold in Slopestyle and Big Air at X Games Aspen 2022. And let's not forget, she also brought home gold and silver medals from the 2022 Beijing Olympics, so she'll be dropping in as the favorite. Speaking of the 2022 Olympics, the Slopestyle bronze medal went to Australian ripper Tess Coady from Melbourne, who comes to Colorado hungry for her first X Games medal.
The medal conversation definitely needs to include certified X Games gold medalist and 18-year-old powerhouse Kokomo Murase from Gifu, Japan. Also, prepare for the technical skills and consistency of Germany's Annika Morgan as well as the X Games debut of 15-year-old snowboard phenom Mia Brookes from the UK, who took home the award for Best Female Rider at the Bush Doof 2022 contest. What a roster!
Special Olympics Unified Snowboarding
In the downhill racing event, ten teams will be composed of one professional action sports athlete, including X Games and Olympic medalists, and one Special Olympics action sports athlete. Last year, Rene Rinnekangas teamed up with Cody Field to claim the silver medal, while Annika Morgan and Catherine Darrow earned bronze. In a similar format, Special Olympics Unified Ski will be contested for the third time and Monster Energy athletes are among the top contenders after gold and bronze finishes in 2022.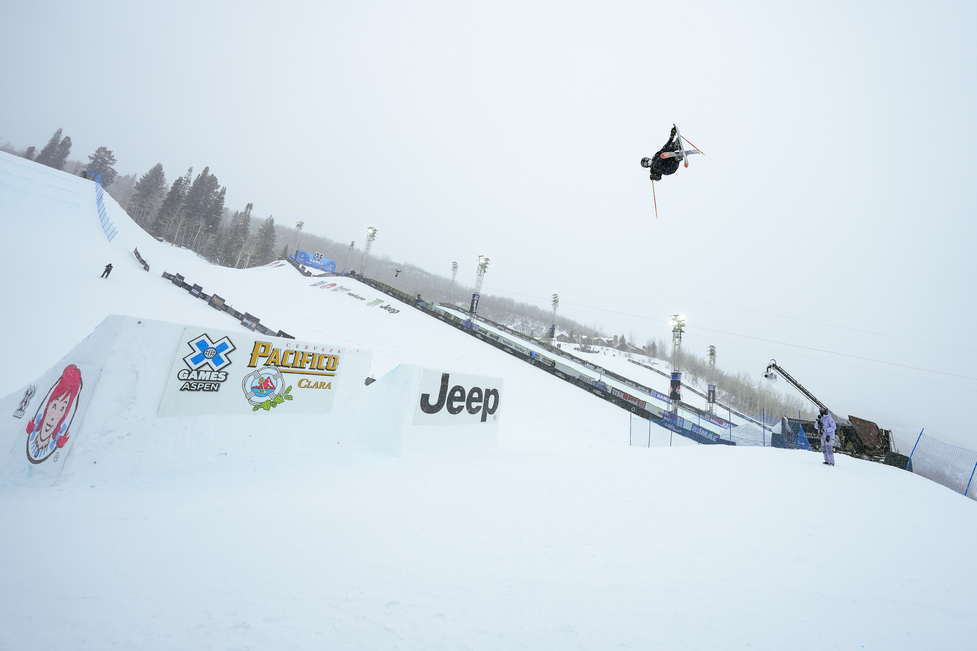 Women's Ski Big Air
Podium favorites include Monster Energy athlete Megan Oldham on the strength of a track record including gold from X Games Norway 2020 as well as back-to-back silver at X Games Aspen 2021 and 2022. Two Swiss riders finished just off the podium at Aspen 2022, but are coming back with a vengeance (and new tricks) this year: Sarah Hoefflin from Geneva and Giulia Tanno from Lenzerheide are ready to bring the heat.
Ski Knuckle Huck
It's all about 'hucking' stylish and technical maneuvers off the Big Air ramp's roll-over, also called the 'knuckle'. Last year, the Golden Knuckle medal went to Monster Energy rider Quinn Wolferman from Missoula, Montana, who will face competition from the likes of previous gold medalist and freeski wunderkind Colby Stevenson.
But wait, let's not rule out the skier who's on an unprecedented roll right now: Previous year's Knuckle Huck bronze medalist – and certified Olympic gold medalist – Alex Hall from Park City, Utah, is a wizard on skies and able to huck it with the best in the field. On that note, the list of the best includes Henrik Harlaut as an eight-time X Games gold medalist, including a recent Knuckle Huck gold from X Games Aspen 2021. It's going to be lit!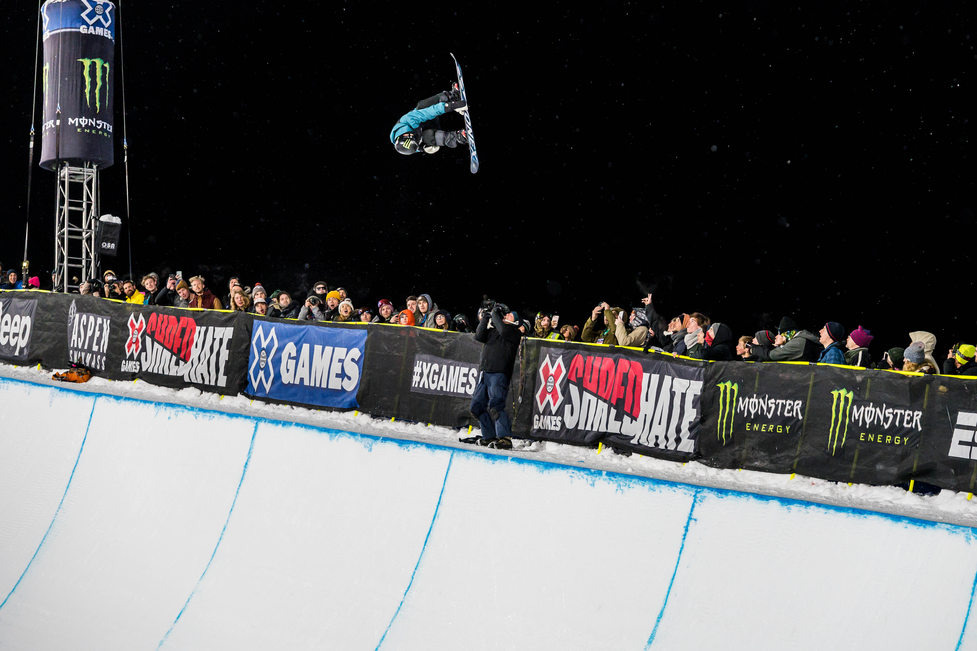 Monster Energy Men's Snowboard SuperPipe
The rider to beat? Clearly, Ayumu Hirano from Murakami, Japan, who walked away with silver at X Games Aspen 2021, then triple-corked his way to Olympic gold at Beijing 2022. Also gunning for the podium, his younger brother Kaishu Hirano clinched bronze last year in his X Games debut – and is back for more! In this elite field, also keep an eye on 2021 gold medalist Yuto Totsuka from Yokohama, Japan, and Monster Army rider and U.S. Pro Halfpipe Team member Lucas Foster. A night for the X Games history books!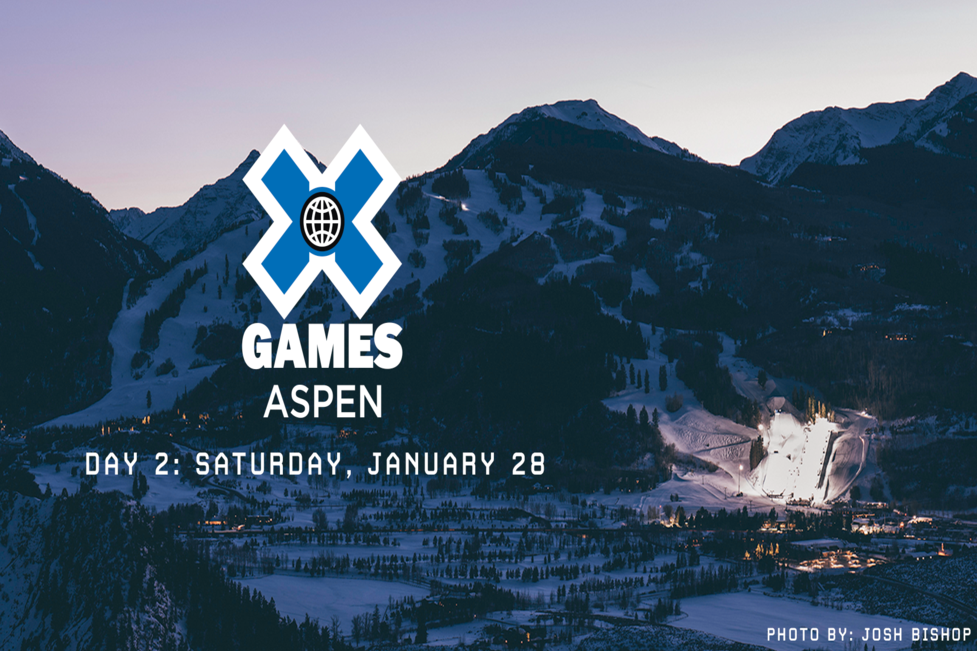 Jeep Men's Ski Slopestyle
Last year's bronze medalist Alex Hall is looking to prove his mettle as the most versatile skier on the circuit, but faces heat from freeski pioneer Henrik Harlaut, owner of Slopestyle gold from Aspen 2018, and Scandinavian young gun Birk Ruud. And will this be the year for previous Slopestyle gold medalist Colby Stevenson to take back a podium spot? Not if Canadian rookie Edouard Therriault and young phenom Ferdinand Dahl from Oppegaard, Norway, have a say in the matter!\
Dropping into the massive Buttermilk halfpipe as the youngest competitor at X Games Aspen 2023, 14-year-old Gaon Choi from South Korea already won the 2022 World Junior Snowboarding Championships and can't wait to make her X Games debut against the world's best.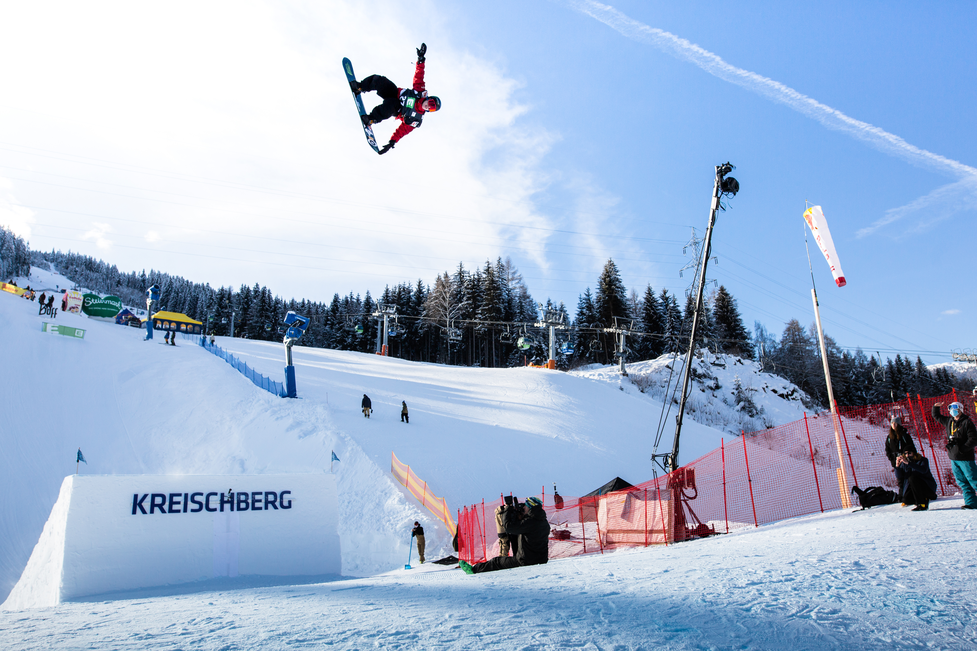 Women's Ski SuperPipe
Top picks include last year's silver medalist and Monster Energy rider Brita Sigourney from Carmel, California. Also, look out for 2022's bronze medalist Hanna Faulhaber, who turned heads with the highest airs of the contest in her X Games debut. It's going to be huge!
Pacifico Women's Snowboard Big Air
The rider to beat is no other than New Zealand's Zoi Sadowski-Synnott after clinching gold in the discipline at X Games Aspen 2022. The Kiwi ripper will be facing competition from her Monster Energy teammate and Olympic bronze medalist Kokomo Murase alongside Australia's Tess Coady and Germany's Annika Morgan. One more thing: Kokomo's younger sister and Monster Army rider Yura Murase is standing by as an alternate, ready to take her shot at X Games greatness.
Pacifico Men's Snowboard Big Air
The roster is stacked, including last year's bronze medalist and Finnish style icon, Rene Rinnekangas. But previous achievements hold no weight at Aspen 2023: Brace for wildcards like China's new national hero Su Yiming, who missed Aspen 2022 because of Covid-19 lockdown, only to clinch the Big Air gold medal at the 2022 Beijing Olympics. Raising the stakes, Sweden's Sven Thorgren, owner of seven X Games medals, and Japanese teen sensation Taiga Hasegawa will join the session. And anything can happen with Team USA's Dusty Henricksen from Mammoth Lakes, California, putting on his Big Air boots.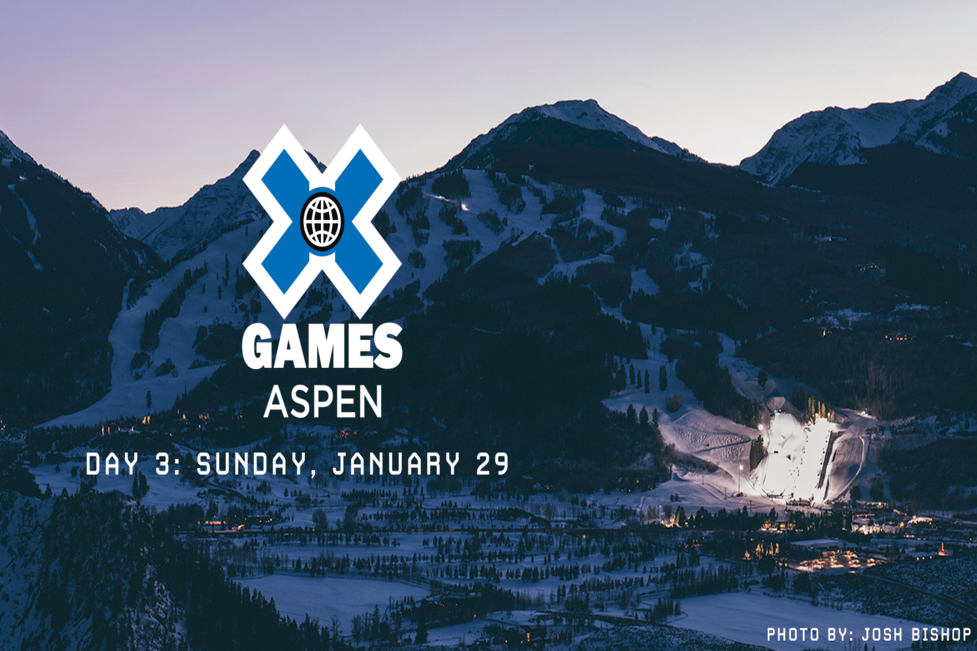 DAY THREE | SUNDAY, JANUARY 29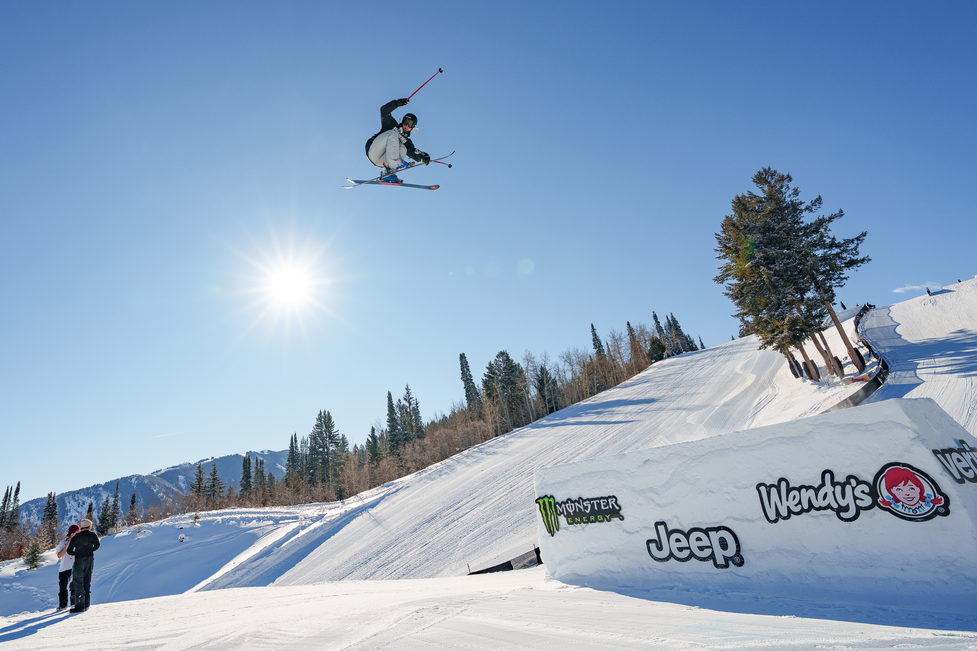 Jeep Women's Ski Slopestyle
Watch out for Ontario's Megan Oldham looking to improve on bronze from X Games Aspen 2022 to boost her impressive record of five X Games medals (1 gold, 2 silver, 2 bronze). Oldham faces heat from Team USA rider and 2020 gold medalist Maggie Voisin as well as Swiss freeski standouts Sarah Hoefflin and Giulia Tanno.
Jeep Men's Snowboard Slopestyle
In a fierce field of competitors, Sweden's Sven Thorgren is looking to level up his bronze medal from X Games Aspen 2022. It's a tall order considering the competition, especially because 2021's gold medalist Dusty Henricksen finished off the podium last year and has a score to settle. Prepare for the level of competition to escalate with the medal-winning talent of Rene Rinnekangas from Finland and Olympic silver medalist Su Yiming from China hitting the course. And with Canadian Darcy Sharpe, the Slopestyle winner at X Games Aspen 2020, and upstart Judd Henkes from La Jolla, California, this final promises to go down in history books.
Snowboard Knuckle Huck
Speaking of history, remember when American phenom Dusty Henricksen scored the upset victory in Snowboard Knuckle Huck in his X Games debut at Aspen 2021? Dusty is back in action after settling for bronze in 2022 alongside some of the most creative huckers of knuckle moves in the business, including Rene Rinnekangas, Icelandic ripper Halldor Helgason and young snowboard sensation Taiga Hasegawa. You can't afford to miss this one!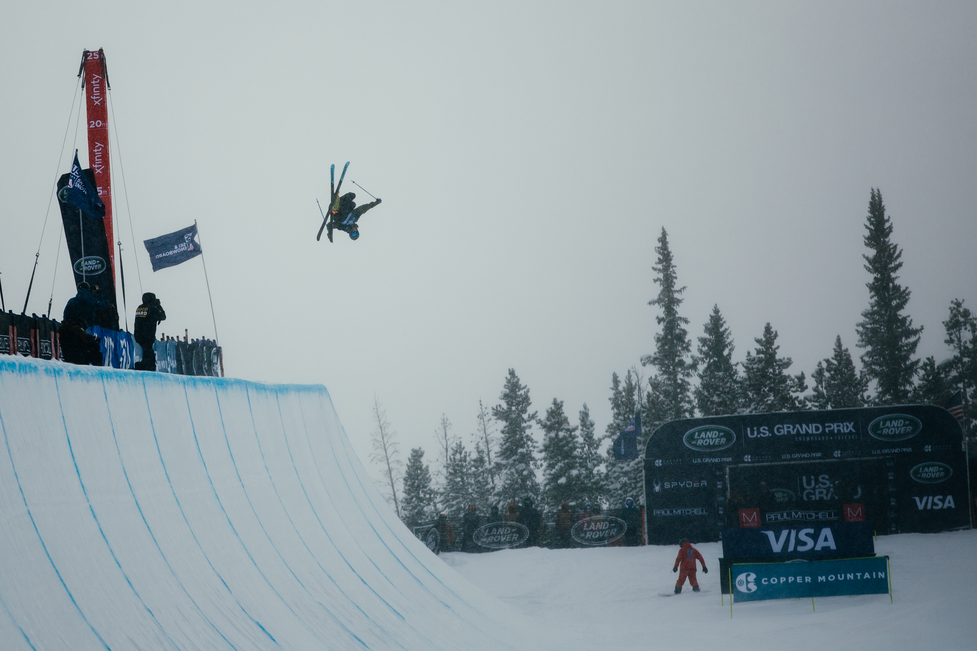 Men's Ski Big Air
The night action will commence with the Men's Ski Big Air event, another classic in the making. Last year, Park City local Alex Hall took the win – and changed the game – with a never-been-done move. But at X Aspen 2023, the stacked field includes Olympic gold medalist and Norwegian Monster Energy rider Birk Ruud as well as Olympic silver medalist Colby Stevenson from Portsmouth, New Hampshire. Let's also remember that Monster Energy's Henrik Harlaut not only owns eight gold medals from X Games, but also took Big Air bronze at the 2022 Winter Olympics. Adding fuel to this explosive mix, Canadian rookie Edouard Therriault has his eyes on earning his first X Games medal – and who can stop him?
Monster Energy Men's Ski SuperPipe
Get ready for rivalries revisited and scores settled. Last year, four-time champion and Monster Energy athlete David Wise from Reno, Nevada, took home bronze for all the age-thirty-and-over rippers. He will join the session alongside Monster Energy rider Brendan MacKay from Canada, who didn't get the run he wanted last year but comes back to X Games Aspen 2023 with a dream and plenty of tricks up his sleeve. We can't wait!