/ /

Action

All NEWS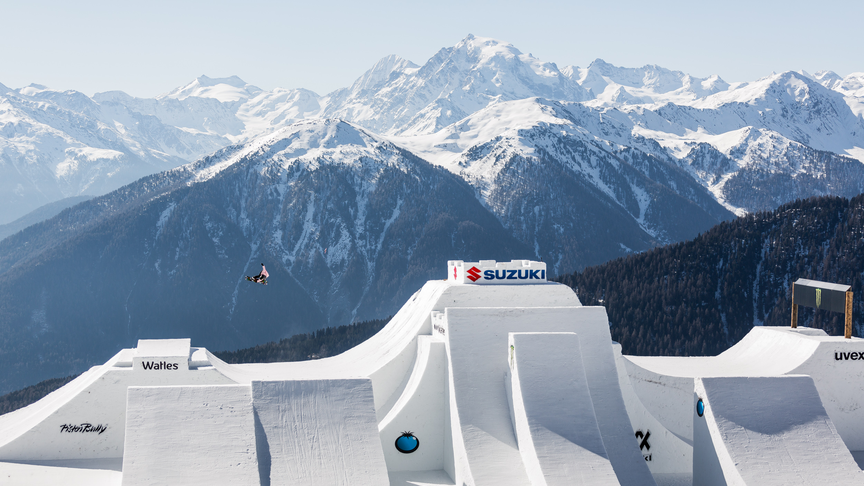 World First Already Landed At Nine Royals
The very best skiers and snowboarders from around the world have turned up at the incredible feature in South Tyrol to session the most creative set-up of the season
The Suzuki Nine Royals has rolled into sunny Watles, bringing together the Queens and Knights for the first time ever. The very best skiers and snowboarders from around the world have turned up at the incredible feature in South Tyrol to session the most creative set-up of the season.
The possibilities really are endless on this feature, where the biggest jump measures 25m from take-off to landing, a hip jump, 2 separate rail sections, including a huge C-rail and a massive Monster wall.
We've already seen a world-first go down from Andri Ragletti, who went absolutely nuts on Day 1 and threw the first-ever Quad Cork 1800:
Sebbe de Buck and Coline Ballet-Baz introduced the world to the feature with this Go Pro course preview:

Stay tuned for tonnes more content dropping through the week and the public comp day on April 1st!