/ /

Action

All NEWS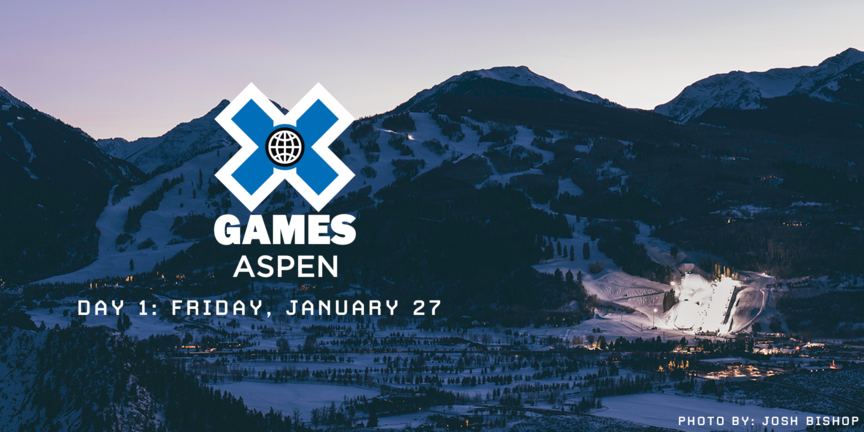 Day One | Winter X Games 2023
It was an incredible first day of Winter X Games Aspen 2023! The Monster Roster claimed 7 medals: 3 gold, 1 silver, 3 bronze across four events on Buttermilk Mountain in Aspen Snowmass, Colorado.
Here's how it all went down for the team at X Games Aspen 2023 on Friday:
WOMEN'S SNOWBOARD SLOPESTYLE
ZOI TAKES GOLD, TESS MAKES HISTORY, KOKOMO ROUNDS OUT THE PODIUM
THE COURSE: The legendary slopestyle course challenged riders with seven features: Riders started by hitting three consecutive rail sections stacked with a variety of handrails, kickers, and pole jams. The course continued with four jumps composed of two sharkfin hip sections and two booter jumps, including a huge 'money booter' as the finale.
Riders took turns looking to land the highest-scoring run in a 35-minute jam session. But as the action got underway, constant snowfall and overcast skies created challenging conditions and poor visibility on the course.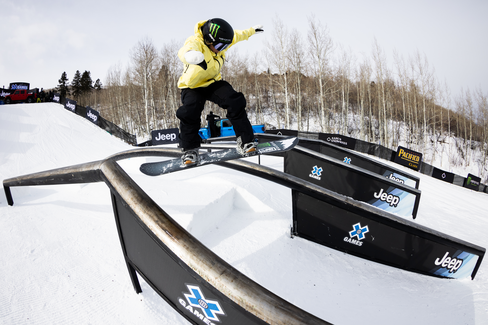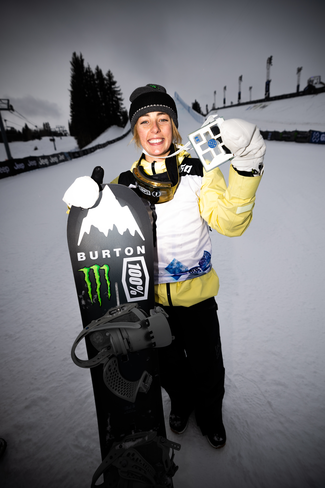 ZOI SADOWSKI-SYNNOTT CHALLENGES THE CONDITIONS: The defending X Games Aspen 2022 gold medalist Zoi Sadowski-Synnott found herself in second place when the time for last runs rolled around. Dropping in as the final rider of the day, the Olympic gold medalist from Beijing 2022 showed her grit and strategy by landing a perfect run amid adverse conditions.
Sadowski-Synnott worked the rails with a 50-50 gap to boardslide the rainbow rail, frontside lipslide pretzel the down rail, and gap to Cab 270 to fakie the long rail. Then she hit the jumps by landing a Cab underflip mute over the shark fin, frontside 720 mute, backside 900 tailgrab, and switch backside 900 Indy off the money booter. And like that, the reigning champ defended her gold medal in a spectacular walk-off victory.
Sadowski-Synnott now owns 8 X Games medals: 5 gold, 2 silver, 1 bronze. She has won Slopestyle four times. Did we mention she also earned Slopestyle gold and Big Air silver at the 2022 Beijing Olympics?! This kid went from rookie to rider-to-beat in no time!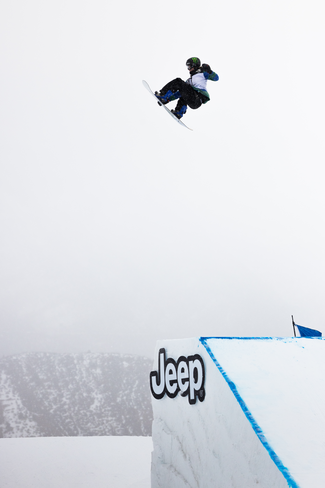 TESS COADY BRINGS THE COMPETITION: Zoi's toughest competition came from Tess Coady who held the top spot until the last second after posting a perfect run: 50-50 to boardlide fakie on the kink rail, Cab 180 180 off, and switch boardslide 270 on the final rail, Cab underflip Indy, frontside underflip Indy, switch backside 900 mute, and a backside double cork 1080 Indy grab for a strong silver-medal finish at her second X Games.
TESS COADY'S HISTORIC RUN: In another historic first, silver not only marks the first X Games medal for Coady but also the first medal for an Australian rider in the Women's Snowboard Slopestyle discipline. She's already a hero back home after earning the Slopestyle bronze medal at the 2022 Beijing Olympics.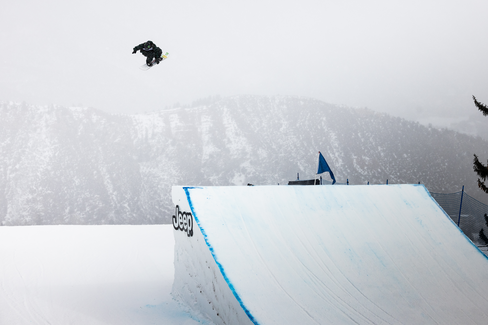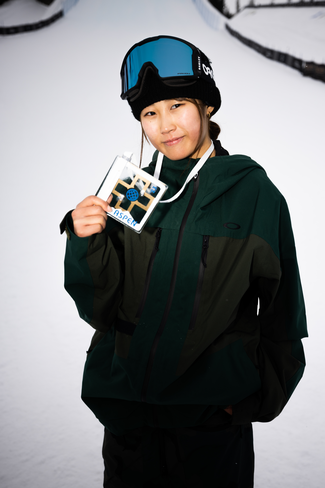 KOKOMO MURASE ROUNDED OUT THE PODIUM: The full podium sweep for the Monster Roster was completed by Kokomo Murase. She showed grit and determination to put together a perfect run despite low visibility: 50-50 revert, Cab 180 on backside 360 off, and 50-50 to lipslide pretzel, switch backside 180 Indy into a huge backflip melon, truck driver 1080 and backside 900 mute grab for the bronze medal.
Murase now owns 6 X Games medals: 1 gold, 3 silver, 2 bronze. At X Games Norway 2018, she made history as the youngest rider at age 13 to ever medal at Winter X Games when she took Big Air gold.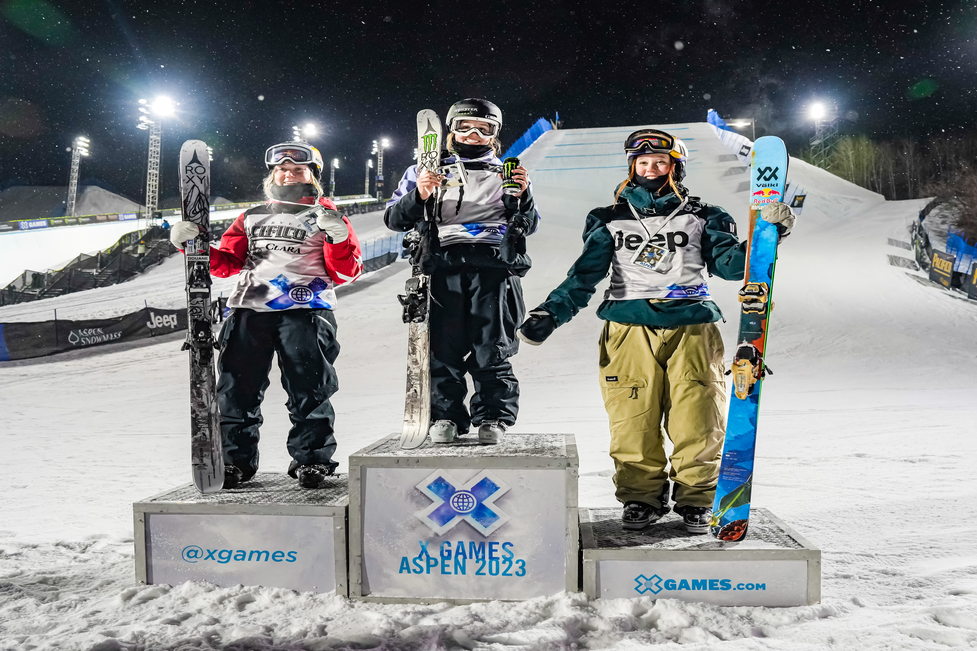 WOMEN'S SKI BIG AIR

MEGAN OLDHAM TAKES GOLD AND MAKES HISTORY

THE COURSE: In a 35-minute jam session, riders looked to post two high-scoring tricks – each at a maximum score of 50 points – to build their winning score. The eight riders hailed from Canada, France, Norway, Scotland, Switzerland, and the United States. The Big Air jump returned to a full 70-foot gap with riders dropping in from a 50-foot scaffold to gain speed for their best airs.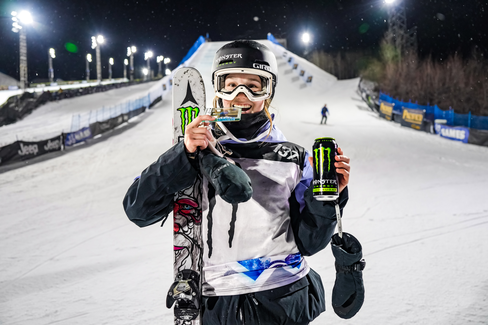 MEGAN OLDHAM DROPS A NEVER-BEEN-LANDED-BEFORE TRICK: Megan Oldham was having a tough time finding her groove in the final. Despite spinning technical tricks, the back-to-back Big Air silver medalist from X Games Aspen 2021 and 2022 was facing difficulties when it came to sticking a clean landing.
But right when it counted, Oldham fired back by not just posting a perfect trick, but a historic never-been-landed-before trick: On her third attempt, she made history by landing a leftside triple cork 1440 mute grab to earn a perfect score of 50. Fans across the world witnessed the first triple cork ever performed in a women's ski or snowboard contest! That's a huge moment in action sports history!
Oldham followed up by posting a huge rightside double cork 1260 safety grab to bring her overall score to 91 points. The Canadian claimed gold one point ahead of defending champion Ledeux at 90 points.
Oldham now owns 6 X Games medal: 2 gold, 2 silver, 2 bronze.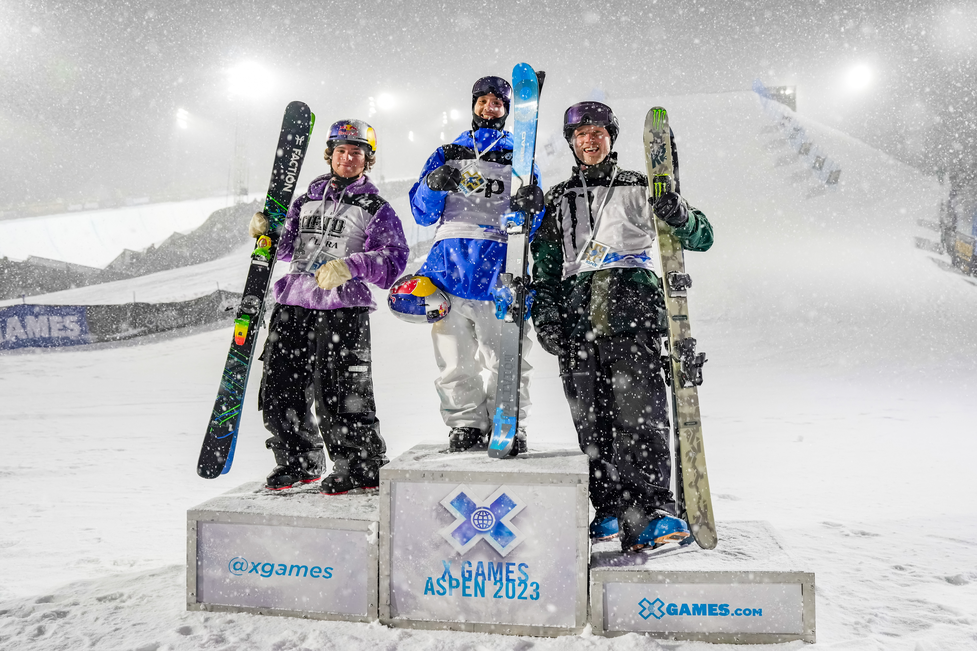 SKI KNUCKLE HUCK
COLBY STEVENSON TAKES BRONZE

THE COURSE: The 20-minute jam session saw eight riders 'hucking' their most stylish and technical maneuvers off the Big Air ramp's roll-over, also called the 'knuckle'. This was the most progressive Knuckle Huck ever contested at a Winter X Games Aspen!
THE COMPETITION: The elite field in the invite-only event included three past Knuckle Huck champs: Last year's Golden Knuckle winner Quinn Wolferman. Also freeski icon and 2021 Knuckle Huck gold medalist Henrik Harlaut undeterred by a broken thumb. Plus, Park City's Colby Stevenson returned for more after winning Knuckle Huck in his rookie debut at X Games Aspen 2020.
KNUCKLE HUCK BREAKDOWN: Standouts among the innovative tricks – some even too far out to follow any type of nomenclature included: Olympic gold medalist Alex Hall hucking a Euro-carve 180 to opposite switch cork 360 and a big body drag 180.
Harlaut had the crowd fired up with his signature nose butter double cork 1260 and switch left tail butter 360 to switch left tailbutter 720 stalefish.
Wolferman threw down a tailbutter 180 to switch overflip as well as switch left tailbutter double cork 1080 safety. And when it came to sending it big off the knuckle, Stevenson brought moves like fakie 540 butter to Caballerial, nosebutter double cork, Half Cab tail butter 540 tailgrab.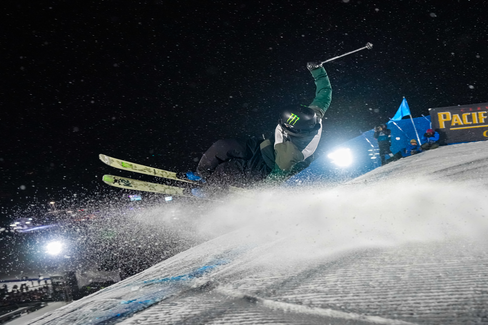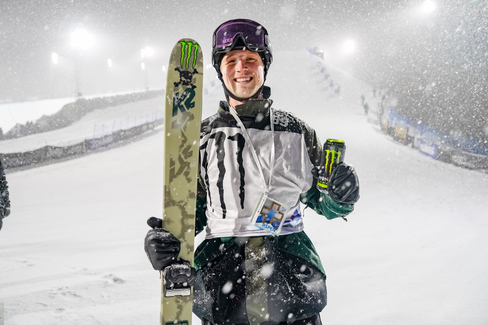 COLBY STEVENSON TAKES BRONZE: Stevenson walked away with the bronze medal in this elite field. Stevenson finally broke his 'rookie curse' after winning double gold in his 2020 debut, and now owns 3 medals: 2 gold, 1 bronze.
SPECIAL OLYMPICS UNIFIED SKIING
THE PRANGER-FAULHABER TAKES GOLD, JADWIN-WISE TEAM TAKES BRONZE
THE EVENT: The downhill racing event features teams composed of one professional action sports athlete, including X Games and Olympic medalists, and one Special Olympics action sports athlete. The combined best times of each team determined the winners.
THIRD TIMES A CHARM: Speaking of winners, the fastest Special Olympics Unified Skiing team consisted of Haldan Pranger and rider Hanna Faulhaber. Pranger already owns silver medals from Special Olympics Unified Skiing in 2021 and 2022. This year, all the hard work finally paid off: The Pranger-Faulhaber team clocked the fastest combined time of the day at 26.305 seconds for the X Games gold medal.
"I don't think I could have done it without him. He gave me so many pointers I never knew about, it was all him!" said Faulhaber.
THE JADWIN-WISE TEAM TAKES BRONZE: The bronze medal was a repeat from Aspen 2022: rider David Wise once again teamed up with Tanner Jadwin. They finished the course in a combined time of 27.649 seconds to take their second consecutive bronze medal in the event.