All NEWS
In Search of an Endless Winter
There's so much more to snowboarding and skiing than just the Winter X Games in Aspen, and it doesn't stop when springtime comes around. That's the perk of our world traveling athletes – they go where the snow goes.
Skiing and Snowboarding have always been known as the foundations of Monster Energy. Monster athletes come from around the world in search of the perfect slope to ride alongside their stellar team. To those who found Monster Energy – you're welcome, we're the best.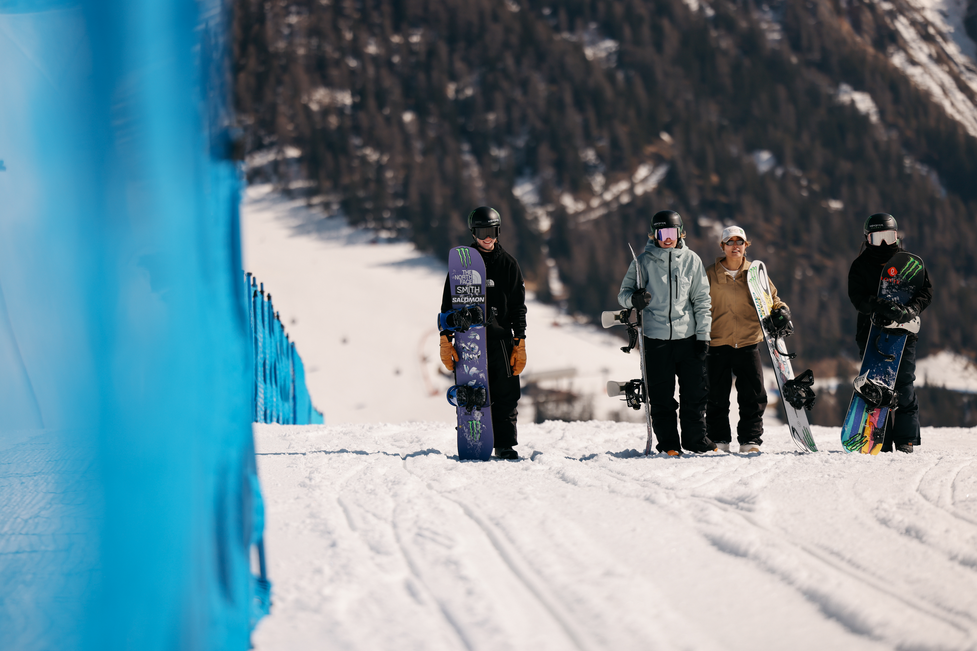 IN SEARCH OF AN ENDLESS WINTER
November through February is when the United States is guaranteed to get some snow, but not consistently. So, our shredders will likely flock down to Switzerland or Japan, where winter goes from December to March.
Now where? It's springtime, so these snow focused athletes head to New Zealand and Australia and shred from June to September. Once the fall season has arrived, our athletes are on the prowl for that "pre-season snow" from their favorite spots. They might stay in Australia and New Zealand if the snow is still dumping, move over to Colorado, or head to Austria come November. Once we've made it back to December, ski and snow competition season begins. They get to compete in some of the most beautiful places in the world.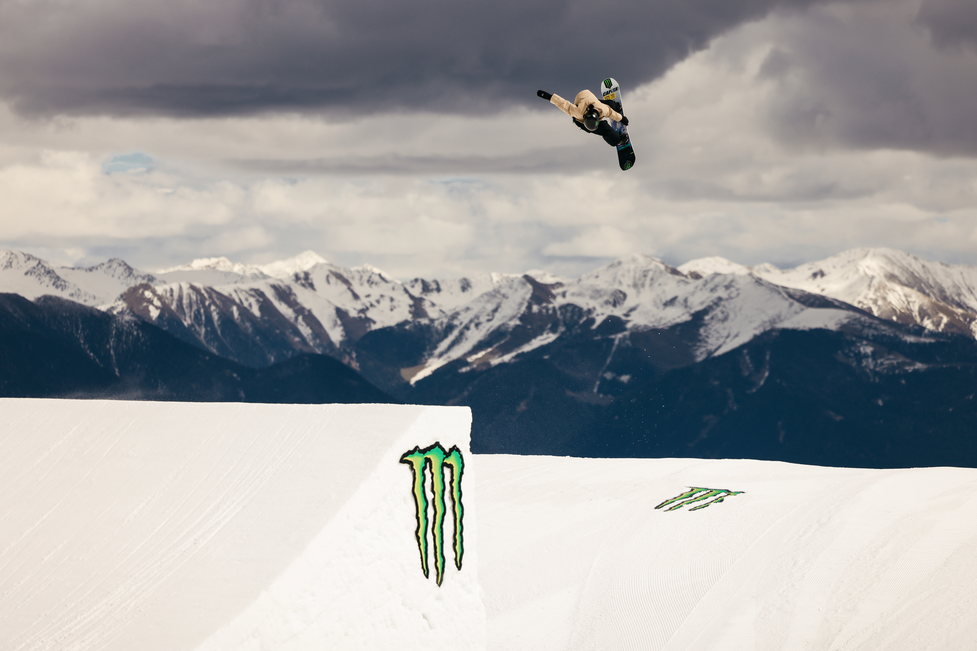 ALL THINGS MONSTER: SKI AND SNOW EVENTS
After all of the traveling and training that takes place during the course of the year, it's time to compete. When you hear Monster Energy and snow in the same sentence, you probably think Winter X Games, which takes place annually, usually in late January. As gnarly as that weekend may be, our ski and snow athletes would be pretty bored if that was their only weekend to flex their latest tricks, skills, and abilities.
That being said, let's not forget about the ongoing list of events that also take place during the course of the season. We've got the Toyota U.S. Grand Prix, FIS World Cup, World Tours, the Olympics, and more. Not to mention, Tess Coady's Bush Doof, an invite-only snowboard competition in mountainous Thredbo, Jossi Well's Invitational at the Cardrona Resort in New Zealand, and Ethan Morgan's three-day event of absolute snowboard madness, the DIYX Street Jam.
If you're new to the ski and snowboard world, you'll see the abbreviation "FIS" in front of a lot of event titles. FIS stands for the International Ski and Snowboard Federation, which is the governing body for international skiing and snowboarding. They set the international competition rules and are recognized by the International Olympic Committee.
What's the reward after a long season of shredding? Monster Energy's Hell Week. Hell Week is a week of absolute mayhem. 30 plus Monster snowboard team riders get together for a week of ripping and riding at one of the world's finest winter resorts. It's a chance for the athletes to get back together as a team, show their skills, play hard, party harder, and celebrate their insane season.
If you want to read more about the latest wins, and best runs, check out Monsterenergy.com, that's what it's there for. Now, let's talk about our athletes.
Now, let's talk about some athletes that have made some pretty insane feats: Tess Coady, Alex Hall, and Zoi Sadowski-Synnott.
ATHLETE SPOTLIGHT: TESS COADY

She's a shredder with no limits. Breaking into the snowboard world at the age of 10, Tess' love for snowboarding grew strong, and with that came her incredible talent. What started as fun weekend competitions turned into advanced, international events which meant Tess had to get out of her comfort zone early. She left home for months on end during snow season to build her skills at Thredbo and her unique work ethic allowed her to create a style and bag of tricks well beyond her years.
At the age of 17, Tess entered the 2018 PyeongChang Winter Olympics as the youngest athlete on Australia's Olympic team. During unfavorable course conditions in practice, she was sidelined due to a complicated ACL injury. For some athletes, that could have ended it all. But not for Tess. Tess bounced back even stronger than before. She returned to the snowboarding world in 2021 and remind the world of who she is. When the 2022 Beijing Olympics came around, Tess was ready to make up for lost time and show them what she was made of. Yet somehow, history repeated itself. Two days before her final event, Tess fell and hurt her ankle. That didn't stop her – instead she ended up taking bronze in Women's Snowboard Slopestyle, the first medal for Australia. And her ankle? Fractured. But she let everyone know that after she took the podium. Need any more proof that she's a legend?
Tess also hosts a private contest called "Busch Doof", an invite-only snowboard competition in the mountains of Thredbo, Australia. Hosted by Tess at her home snow resort, the grassroots event features a one-day competition, followed by a day of locals riding with the pros at Antons Terrain Park. If you learn anything from this spotlight summary, know that Tess Coady is an absolute beast.

ATHLETE SPOTLIGHT: ALEX HALL
Alex Hall is 24 and considered the most well-rounded freeskier on the planet. Don't believe us? We'll prove it to you. Alex holds 9 X Games medals: 5 gold, 1 silver, 3 bronze, and is the only skier in X Games history to earn gold in four different disciplines. He's taken gold in: Slopestyle at Aspen 2019, Big Air at Norway 2019 and Aspen 2022, Real Ski 2021, and Knuckle Huck at Norway 2020. He's a two-time Olympian (2018, 2022) and earned himself a gold in Men's Ski Slopestyle at Beijing 2022. He even pulled a first-ever competition double cork 2160 (that's six full revolutions) to win gold. His favorite thing about skiing is being creative with his runs. When he struck Slopestyle gold at the Beijing Olympics, he was "so hyped to put a run down that was true to myself and embraced what I love about skiing. Creativity."
Hall says his secret to success isn't a special gym routine, diet, private coach, or meditation. It's connection. He feels close to his teammates Nick Goepper, Colby Stevenson, and Mac Forehand. At 6'4", he's the tallest X Games champ in the freestyle ski discipline. It's very unusual to see competitive trick skiers of that height. He stands tall, and even taller on all those podiums, and lets the skiing do the talking.

ATHLETE SPOTLIGHT: ZOI SADOWSKI-SYNNOTT
Zoi Sadowski-Synnott is a 22-year-old shredder who holds 9 X Games medals and Olympic gold, silver, and bronze medals. The 7 medals before age 21 is ahead of the pace set by her hero Jamie Anderson, who earned 6 by 21 and now owns the most medals of any woman in X Games history.
She joined the Monster Roster in 2020 & has been dominating ever since. She's staying buzzed on the slopes with a Juice Monster Papillion, and she's making history quicker than we can keep up with. She's the first woman in ski or snowboard to land back-to-back double corks in any contest Slopestyle run! At X Games Aspen 2022, Zoi became the fourth woman to win double gold in XG Snowboard at a single event. She joined Jamie Anderson (Aspen 2021), Tara Dakides (Mount Snow 2000) and Barrett Christy (Big Bear 1997). She doesn't just dominate contests. During her southern hemisphere winter season in New Zealand, she landed a new switch backside 1260, becoming the first woman to land the trick.
She's a legend in the making, and nothing stands in her way. She's an icon of perseverance, strength, and straight up badassery.
Think we're done talking about Snowboard and Ski? Not. Even. Close. The Monster Roster takes snow very seriously, and we have a stacked list of athletes to prove it. Check out the entire crew at Monsterenergy.com/Roster.