/ /

Action

All NEWS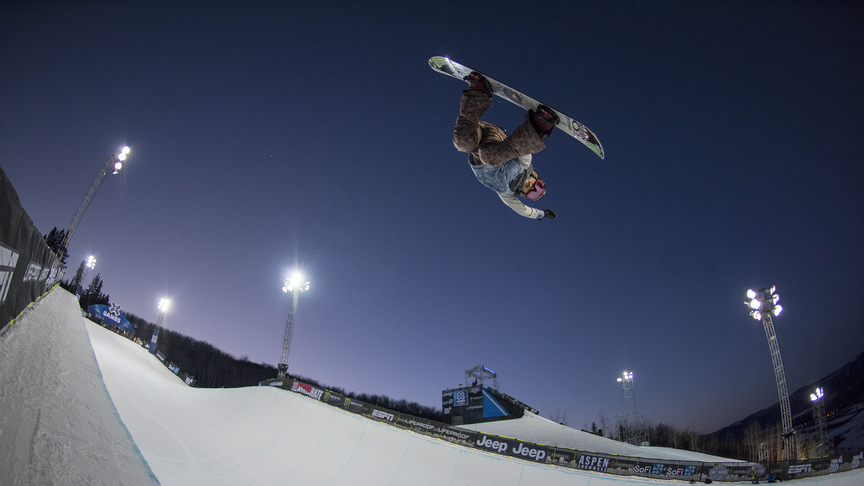 Monster Energy Dominates X Games 2018
Monster Energy's World Class Athletes Dominate X Games Aspen 2018 and Win 10 Gold Medals, 3 Silver Medals and 4 Bronze Medals! Don't Miss the Video Highlights and Full Recaps Online!
Monster Energy, the official energy drink partner of X Games, congratulates its athletes on an amazing four days of competition at X Games Aspen 2018. The team took a total of 17 medals (10 gold, 3 silver and 4 bronze) across Snowboard, Ski, Snowmobile and Moto disciplines.
In Snowboard SuperPipe Monster Energy dominated with Chloe Kim taking gold in women's SuperPipe and Ayumu Hirano taking gold in men's Superpipe.
In Snowboard Big Air Jamie Anderson took bronze and made history by taking her X Games medal count into uncharted territory awarding her the title of most medals ever by a female athlete at X Games. She also won a gold medal in women's Snowboard Slopestyle. Canadian rider Max Parrot took gold in Snowboard Big Air earning his third straight gold at the event. In men's Snowboard Slopestyle Darcy Sharpe earned his first X Games medal with a silver-medal win in the event.
In men's Ski SuperPipe David Wise won a gold medal and made history with a run that included four double corks spun four different ways. Wise has been working on this trick combo all season, and was beyond stoked to pull it out for the contest. On the women's Ski SuperPipe side Brita Sigourney took a silver medal and Cassie Sharpe took bronze.
Maggie Voisin made history by becoming the first American female skier to win an X Games gold medal in Ski Slopestyle. Teammate James Woods took a bronze in men's Ski Big Air.
Henrik Harlaut skied his absolute best and earned a gold medal in men's Ski Big Air. He also topped off the week by getting a second gold medal in the coveted men's Ski Slopestyle, earning him double gold medals.
In Snowmobile Speed & Style, which returned for the first time since 2015, Brett Turcotte from Kamloops, Canada, took home his first career Gold in a down-to-the-wire final on the Snow Park Technologies-designed course on Buttermilk Mountain in Aspen, Colorado. Fresh off his win in Snowmobile Speed & Style, Turcotte proceeded to win Snowmobile Freestyle giving him back-to-back gold medals.
Monster Energy's Kody Kamm claimed a podium spot with a strong Bronze medal finish in Snow BikeCross, a 20-lap final race, which attracts snowmobile racers and motocross athletes looking to trade dirt tracks for snow dust. Riders compete on motocross bikes transformed into snow bikes via custom conversion kits featuring rear-mounted track drives and skis for steering.
In Snow Bike Best Trick, which made its debut this year as a new medal discipline on a custom freestyle track on Buttermilk Mountain, Jackson "Jacko" Strong brought his signature aerial mastery from motocross into the snow arena for a silver medal at the brand-new crossover event.
Contested for the first time at an X Games, Snow Bike Best Trick is a new discipline following the same rules as Moto X Best Trick and Snowmobile Best Trick: Riders attack the course in two runs each, trying to post the highest score by launching aerial stunts from a 10-foot tall Super Kicker Ramp – identical to motocross ramps used at Summer X Games – over a 40-foot long gap onto a 12-foot tall snow landing.
Monster Energy ended the weekend in style by hosting a celebration party 11,000-feet high featuring music by Blackbear to celebrate their snowboard, ski, snowmobile and Moto athletes, as well as VIPs at the Little Nell in Aspen, CO. Guests took the gondola to an over-capacity crowd with the prolific artist bringing his high-energy hip-hop influence and performance to another level.
Not only did Monster Energy athletes take home an unprecedented 10 gold medals, but they also made history by setting records throughout the weekend.
Speaking of history, this edition of X Games Aspen broke previous crowd records: Total attendance at X Games Aspen 2018 was at a stunning 115,000 spectators. Friday night's 32,000-strong crowd marked the largest Friday crowd ever at an X Games Aspen. Attendance peaked on Saturday at 42,000 visitors and Sunday's events drew 30,000 to Buttermilk Mountain.