/ /

Action

All NEWS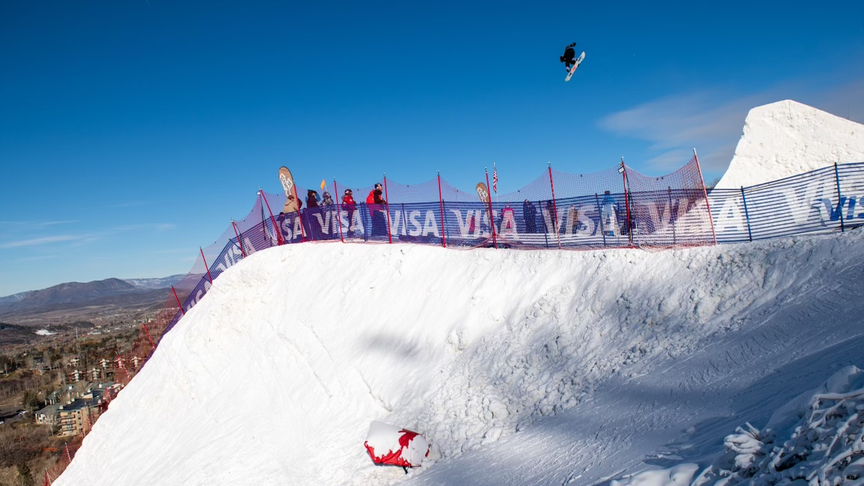 Su Yiming Makes FIS History | FIS Steamboat 2021
Su Yiming took first place in Men's Snowboard Big Air at the Steamboat 2021 Visa Big Air this weekend. In the official FIS World Cup event at Steamboat Resort, Colorado, the 17-year-old from Jilin, China, rose to the top of an elite international field and made history as the first Chinese rider to ever win a FIS Snowboard World Cup competition.
In the highly competitive Women's Snowboard Big Air contest, Annika Morgan took home a strong third-place finish. Battling a field of elite riders and less than perfect snow conditions, the 19-year-old from Mittenwald, Germany earned her first podium spot in Saturday's final. Morgan also became the first German rider to claim a top-three finish at a FIS Snowboard World Cup event.
Sanctioned as an official World Cup by the FIS, the competition attracted 200 snowboard and freeski athletes from 33 nations. The stakes were high as Steamboat marked the last Snowboarding Big Air qualifier event before the discipline will make its second Olympic appearance at the 2022 Winter Games in Beijing, while Freeski Big Air will make its Olympic debut.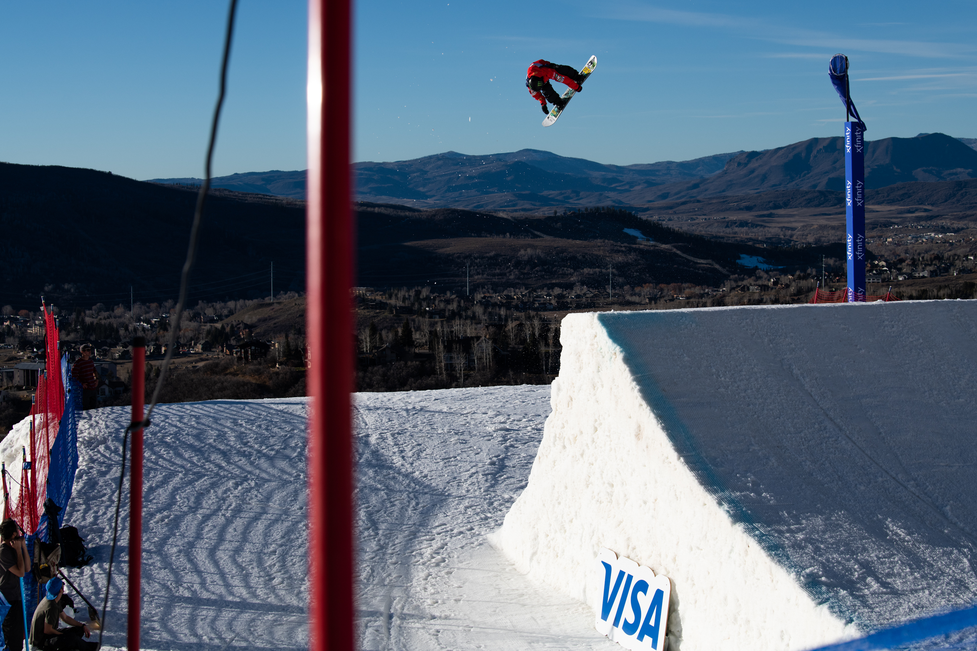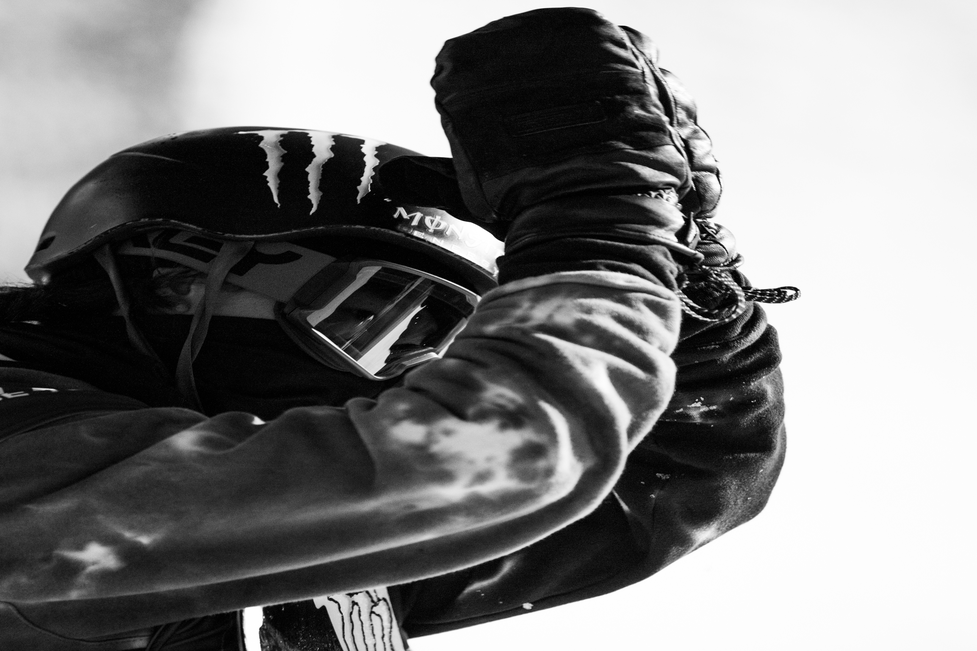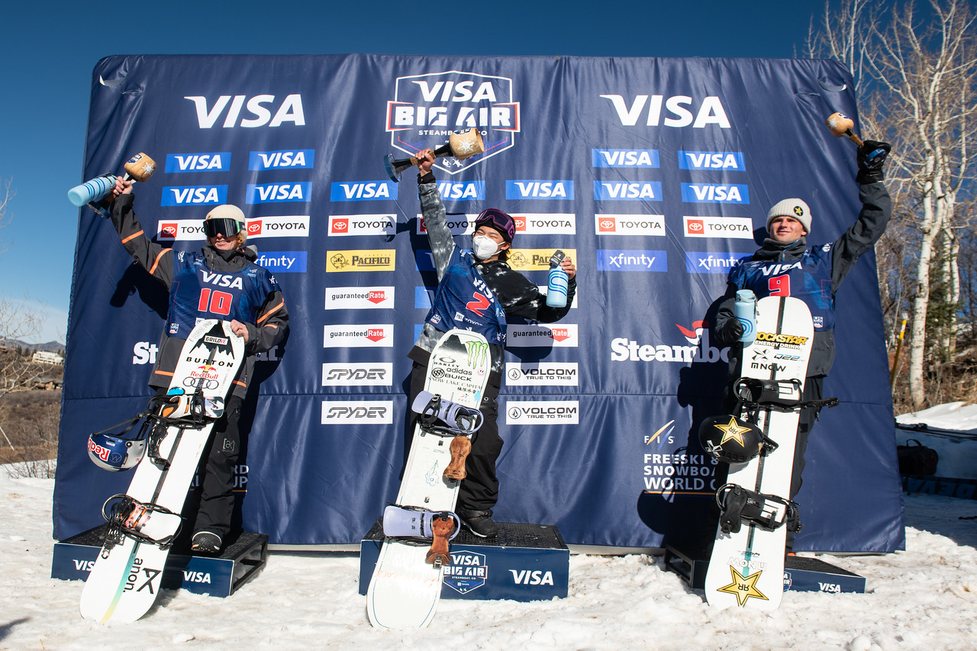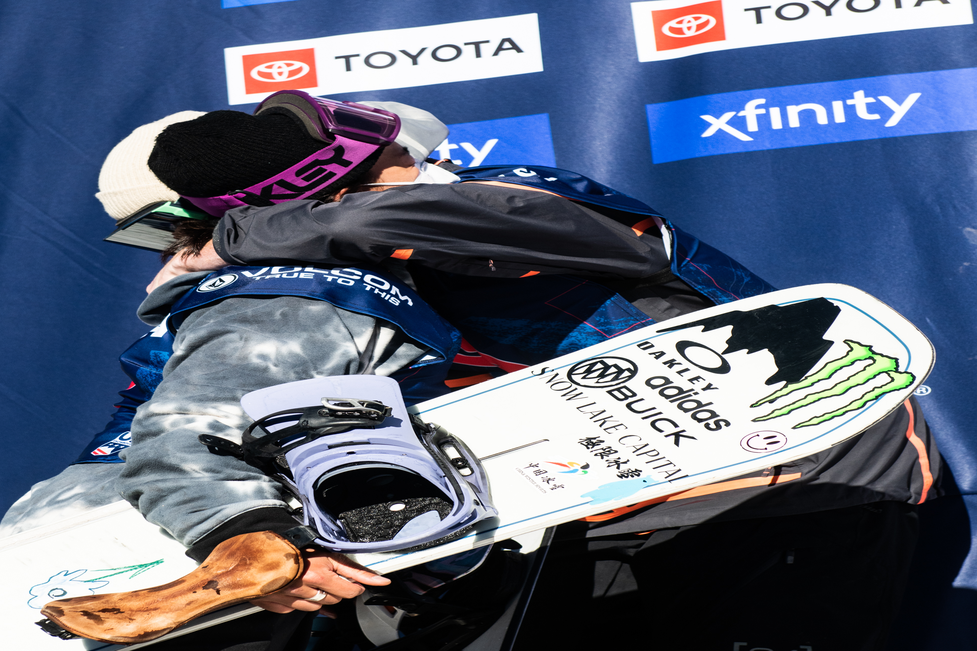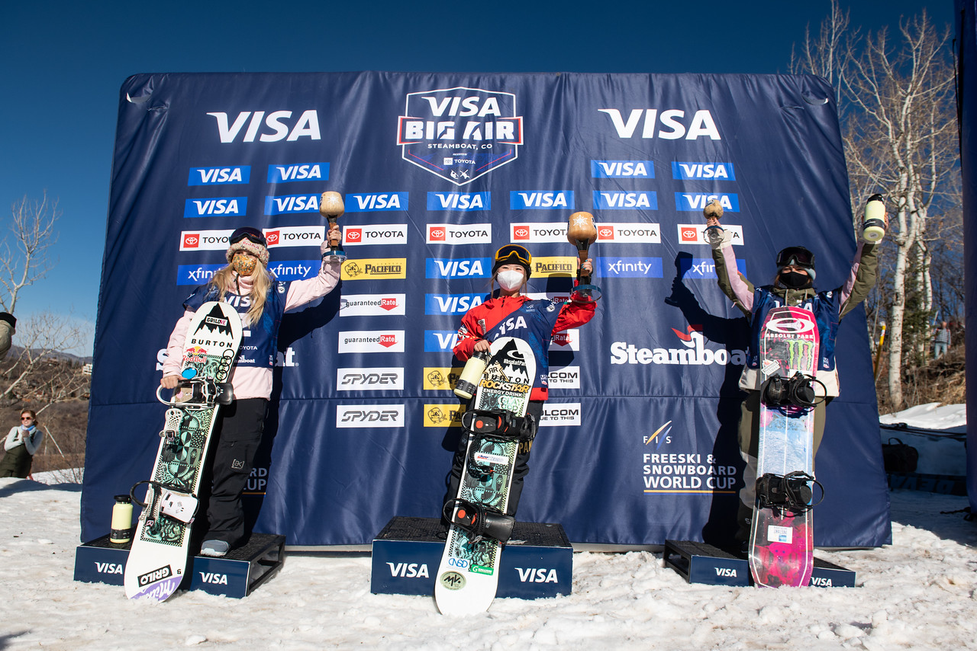 The Men's Snowboard Big Air final commenced on Saturday amid blue skies and a perfectly prepped snow jump. The ten riders in the final hailed from China, Austria, Canada, Norway, Japan, France, and the Netherlands. With only three jump attempts to build an overall score composed of the best two jumps, there was little margin for error.
At a mere 17 years of age, Yiming came in as a rookie in an elite field including several Olympic medalists. Undeterred by the competition, the prodigy qualified into Saturday's final in first place. Maintaining his momentum, Yiming proceeded to put his signature blend of progressive aerials executed with stylish contortions on full display.
On his first run, Yiming put down a fast-spinning backside triple cork 1800 Indy, a full five rotations in the air, for 85.00 points. He then followed up by stomping a frontside 1800 tail grab that had the crowd on its feet. The over-rotated move earned 70.25 points for a total score of 155.25 points and the win. Just like that, Yiming became the first rider ever to land 1800 aerials two ways – frontside and backside – in FIS competition.
"It feels incredible! I still cannot believe this just happened. I'm really hyped to ride with all the boys, they killed it. And even the jump was so nice," said Yiming. "This feels incredible cause when I started snowboarding, I was always watching these people. I have so much respect for them. They make me want more and more. I'm hyped to ride with them."
With Saturday's victory, Yiming made history as the very first Chinese snowboarder to claim a win and a podium spot at a FIS Snowboard World Cup event in any discipline; Big Air and Slopestyle. The win earned the rookie 1000 points on FIS World Cup season rankings and qualification into the Olympic snowboarding competition on his home soil at Beijing 2022 in February.
Also earning a podium spot at Steamboat, 19-year-old Annika Morgan from Mittenwald, Germany showed her skateboard-inspired tricks in the final. After striking out on her first attempt, Morgan nailed a stylish Cab double underflip 900 on her second run for 65.50 points. With everything riding on her third and final trick, she followed up with a flat-spinning backside 1080 melon for 66.75 points.
On the strength of 132.25 points overall, the German national team member earned third place at Steamboat. She had already qualified into the Olympics by taking sixth place at the FIS Snowboard Big Air World Cup season opener in Chur, Switzerland, in October.
Saturday's third-place finish marks the first World Cup podium in Morgan's career. She also became the first German rider to podium at a FIS Snowboard World Cup contest. The younger sister of pro snowboarder Ethan Morgan barged into the international spotlight as an all-around talent with skills in Big Air and Slopestyle disciplines. She claimed the Snowboard Slopestyle win on the 2019 World Rookie Tour. Last year, Morgan earned Big Air silver in the 2020 Youth Olympic Games and will represent Germany in the Beijing Olympics in 2022.