/ /

Action

All NEWS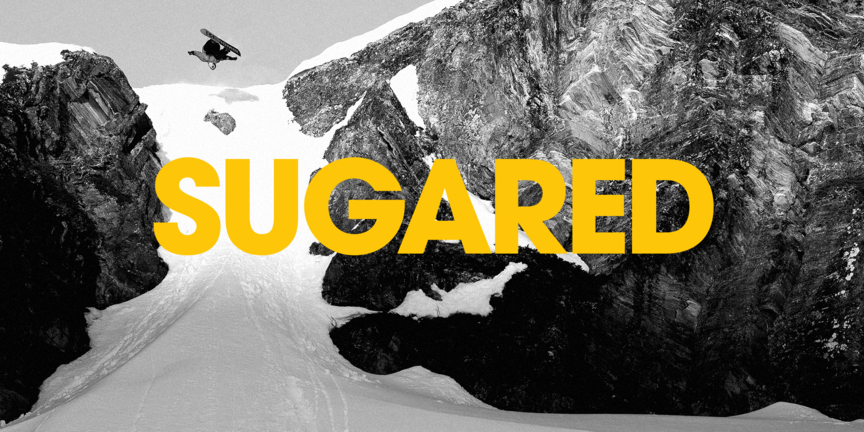 SUGARED | Rene Rinnekangas
Sugared is the reason why we still need full-length video releases in a world of straight-to-Instagram clips and immediate gratification. Sure, it took creative duo Rene Rinnekangas and Anton Kiiski a lot of hard work to put the video together over four months of bleak post-Covid winter. But their determination shows through in this release, with exciting spot selections and Rene's sophisticated approach to snowboarding.
At 22, Rene has achieved more than most. With an X Games Real Snow 2020 gold medal and now his own full-length video release, you might be forgiven for feeling a little envious. He shows us snowboarding through fresh eyes, seeking out everything from exciting lines through the trees, to bouncing off the heads of statues out in the streets.
The video is divided by Anton into two parts and is shot masterfully. He takes the time to linger on the bright colours of the mountains at Riksgränsen as well as on long shots of slams against the backdrop of an epic, white expanse. The tracking shots that get right under the action are impressive, as is the use of a fisheye lens to drag the gorgeous landscape into the shot, pushing our noses right up against the mountain's face.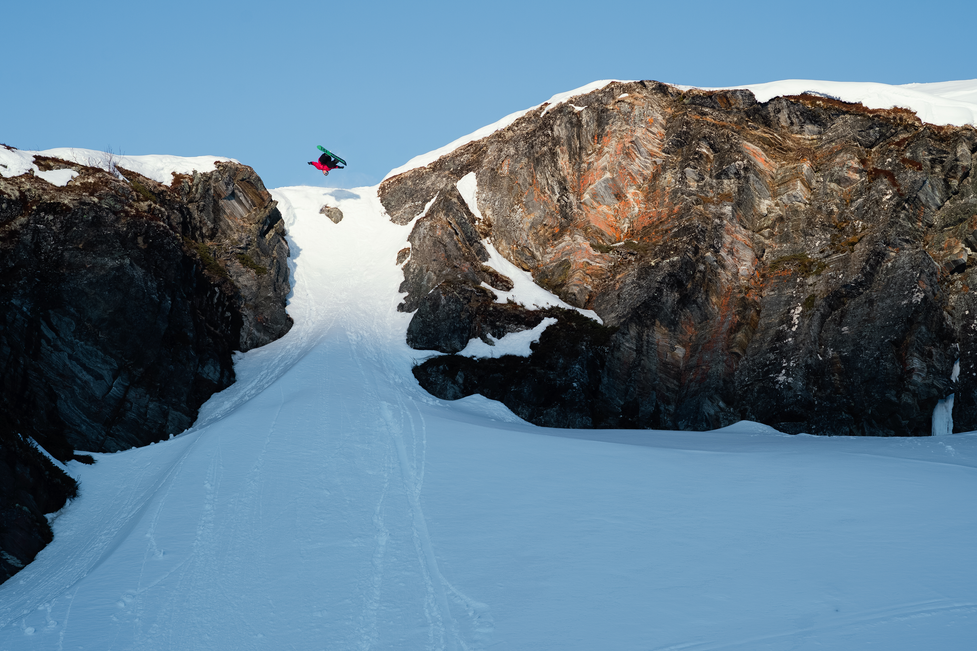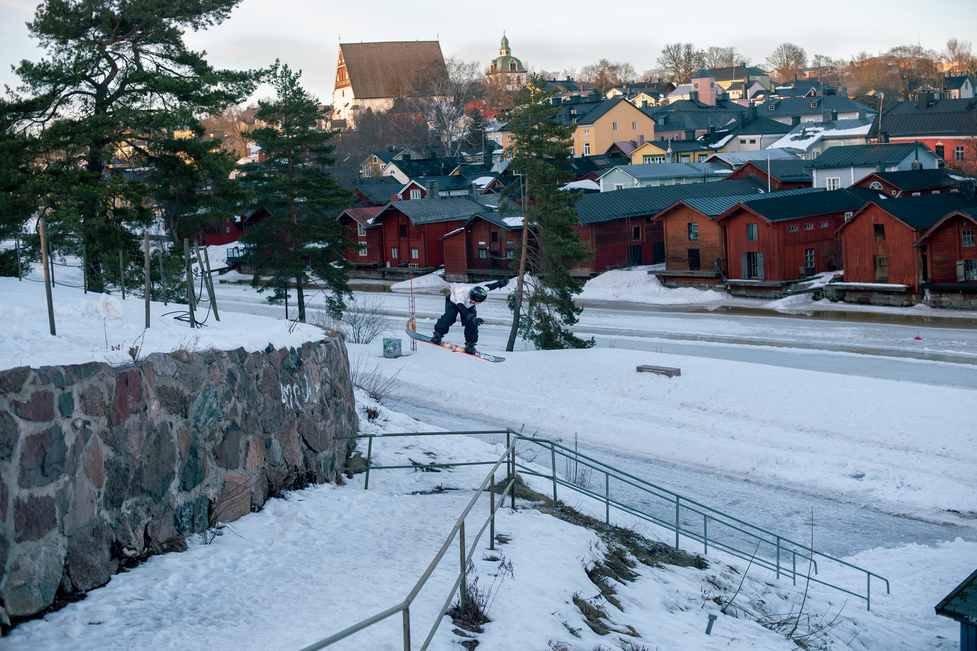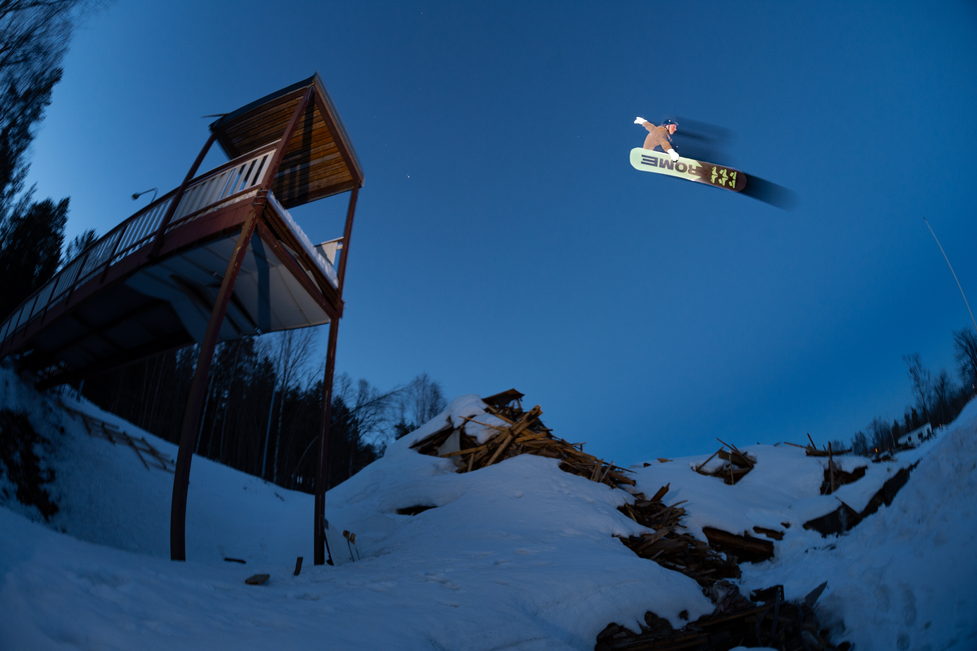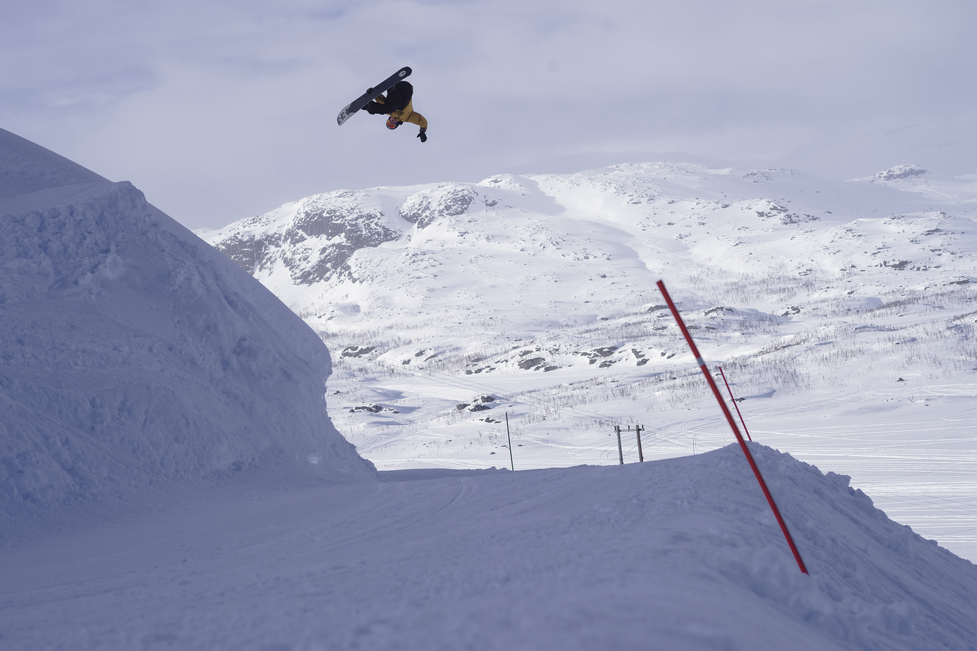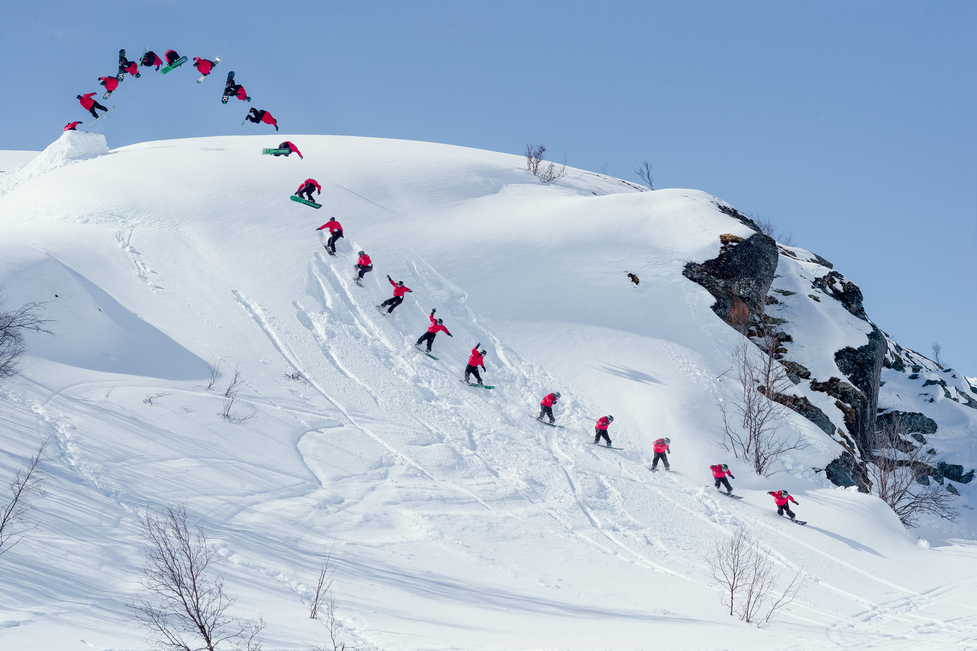 "When you're in that mode you want as much as possible from the session."
Tell me about your approach to building and finding spots in the streets.
Anton: The locals were really nice. That old guy lifted the winch for a spot too. Rene asked him randomly when we met him on the street and as soon as we had his number he'd come and help whenever we needed him.
Rene: Last season we were looking for the places that have the most snow in Finland. There were only a few places where we were able to film in December. In a lot of places there was snow, but not enough. Then we accidentally found these small villages we'd never been to in northern Finland. I come from a small town myself. So those places reminded me of home. There was an amazing 75-year-old guy, a local hero, who helped us with a landing with his tractor. He said he just loves doing good for people.

Am I right to get Pontus Alv vibes from the clip of Rene lying in the water?
Anton: You are on the right track. I have been a big fan of Pontus Alv since he started making his early skateboarding videos. Maybe it's not straight inspiration, but it was certainly in the back of my mind. At first, we were planning on an awakening, a resurrection, that feeling when you unlock the new level of your mind. We were trying to get inside a church for the lifestyle footage. But we ended up with the motorcycle clip of Rene riding in front of the church instead. That church is in Rene's hometown. He lives right next to it.
How important are full-length videos in snowboarding?
Anton: I think full-length movies are the best. People are tired of short videos because there is so much content on Instagram. People want a movie theatre experience. That's the way I want to go in the future.
Rene: Exactly, social media is a big part of the snowboarding video. But I respect the longer videos. 20 minutes is pretty nice. We have 15 here. It's so nice to watch the old-school 40-minute videos. But I want to see those movies in a theatre.
"I think full-length movies are the best. People are tired of short videos because there is so much content on Instagram. People want a movie theatre experience."
Tell us about the final fisheye shot of the backcountry section.
Anton: It was the fourth spot of the day. We'd been filming all day and had a lunch break. Then we took the sleds to the spot and had maybe 30 minutes before sunset. The sun is going down behind the mountains and it was the last try. That shot was one of my personal favourites of the trip.
Rene: I got two tries. On the first try I made it. Then I took the sled up and yelled, 'hey one more try'. The second one I wanted to indy grab but I couldn't get it. On the first one I didn't grab it. When we watched the footage back after we were stoked that I didn't grab though and kept the shot in as it is.
How does skateboarding influence what you do on a snowboard?
Anton: I used to snowboard a lot with some sponsors and perhaps I lost my inspiration for a bit. So, I moved behind the camera. But I have always enjoyed skateboarding because it has never been my profession. In summer I try to skate every day. It can be just one session but the feeling of getting your mind off of everything is great. Skateboarding makes you a better human being.
Rene: ​​​​​​​ The whole culture of boardsports interests me. I've always been a fan of skateboarding. I found this beautiful sport after snowboarding and I wish I had more time for it. But during the winter I want to focus on snowboarding. You get a lot of inspiration for snowboarding from it. It's good to do something else for a short time, it can change your game.