/ /

Action

All NEWS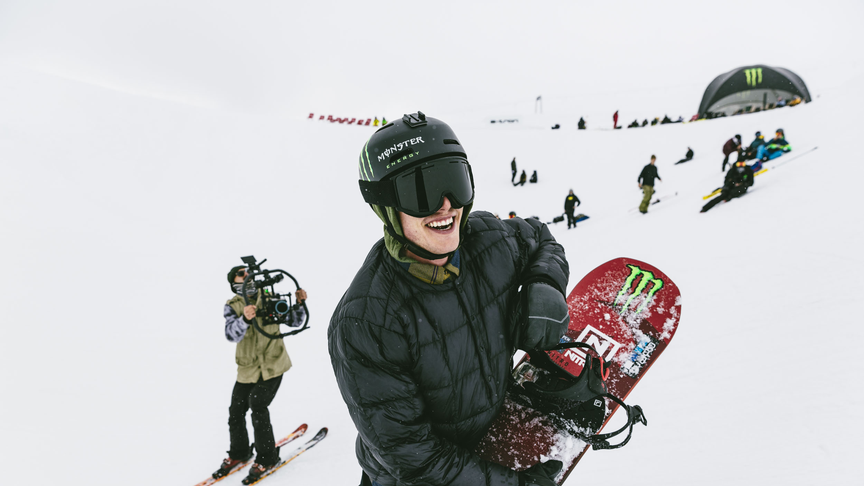 Sven Thorgren definitely had a rough season last year.
From the foot injury to the two broken collar bones, he was forced to work twice as hard to come back. Both physically and mentally, to find his inner svenergy again.
This mini documentary follows Sven on his way back on the board and takes us through numerous hours in the gym, Kimbo Sessions in Kläppen, life changing words and advices from Dex Carrington, X-games in Oslo and summer shred in Folgefonna with an all time crew.
Watch and learn with deep words and heavy riding from Halldor Helgason, Ståle Sandbech and Sage Kotsenburg.
QUICK 5 WITH SVEN THORGREN
1.Despite the setbacks and injuries, what were some of the highlights of the season last winter?
I would say the highlight for me was to get time for other things, I bought a house in Sweden for example. Riding-wise I would say Folgefonna in the summer and Saas-Fee in the fall, that's pretty much all I got to ride.
2.Where is your favourite place to shred?
Kläppen, Sweden is my favorite. That's where I just bought the house! Got some fun plans for that place this winter.
3. We're rolling into hopefully another epic winter in Europe, what are some of your plans?
The plan is to start competing in December and hopefully stay in Austria a bit over Christmas and New Years, then take it from there I guess. I will film for a Nitro Project and probably something else too!
4. Beijing 2022 is years off, but is it on your radar, or have you got other more important goals first?
That is on my radar, especially after missing this last one, but it's definitely not the biggest goal for me right now, I just wanna keep progressing and take it year by year.
5. There are a ton of snowboard edits dropping at the moment, what's getting you most hyped to watch?
Future of Yesterday or Kazu's "Kamikazu" movie. I think those will be sick!