/ /

Action

All NEWS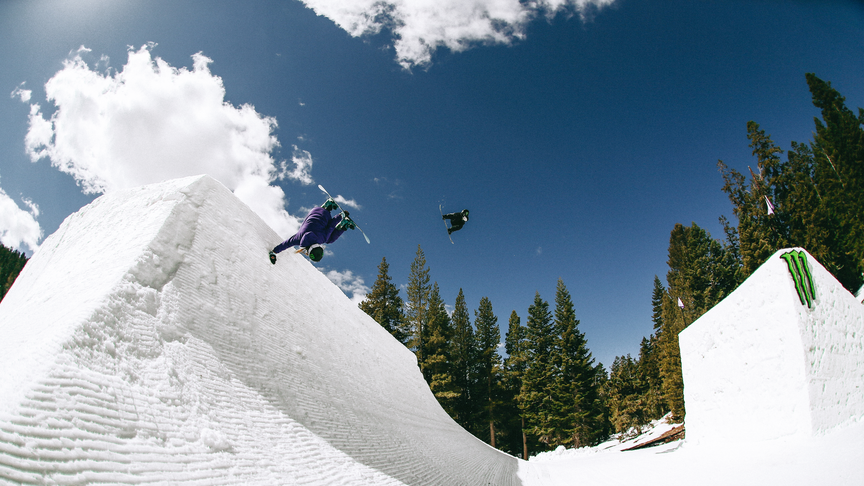 X Games 2022 Monster Roster
Get ready for the biggest spectacle in winter action sports! We're proud to bring some of the world's biggest names in competitive freeski and snowboarding to X Games Aspen 2022. Broadcast live to audiences across the globe, the winter edition of X Games will return to Buttermilk Mountain in Aspen Snowmass, Colorado for the 21st consecutive year from January 21-23, 2022.
Over the course of three days, the legendary resort in the heart of the Rocky Mountains will host 100 of the world's best action sports athletes competing for a total of 42 medals across 14 disciplines. X Games Aspen 2022 will feature Men's and Women's Ski and Snowboard competitions in the disciplines of Slopestyle, Big Air, SuperPipe, and the innovative Knuckle Huck. Special Olympics Unified competition is also back in 2022.
True to tradition, X Games Aspen is the pinnacle of winter sports competitions. That's why the invite-only event is reserved for multiple-time X Games medalists and highly competitive newcomers to keep the level of riding world-class. Monster Energy is ready to bring the heat with a stacked team of athletes including upcoming rookies and defending gold medalists.
Going into X Games Aspen 2022, look out for the following key Monster Energy athletes and competitions:
The action on Buttermilk Mountain will commence on Friday with the Women's Snowboard Slopestyle final. The woman to beat? Clearly Monster Energy's Jamie Anderson from South Lake Tahoe, California, after clinching back-to-back slopestyle gold at X Games Aspen 2020 and 2021. The most decorated woman in X Games history – Anderson owns 19 medals including 8 gold – will face competition from her teammate, reigning Slopestyle World Champion Zoi Sadowski-Synnott from Wanaka, New Zealand. At Aspen 2021, Sadowski-Synnott walked away with silver and is looking to revisit the rivalry. But also keep an eye on 17-year-old Japanese rookie Kokomo Murase fresh off her career-first FIS World Cup victory in the slopestyle discipline. Not to be missed!
Keeping the spotlight on female riders, the Women's Ski Big Air event will see newly minted Monster Energy athlete Megan Oldham gunning for another medal after claiming Big Air silver at Aspen 2021. The event will also mark the return from injury of Maggie Voisin from Whitefish, Montana. After recent podiums at FIS World Cup events, the 23-year-old Team USA athlete is fully back looking to expand on her Big Air silver medal from X Games Norway 2020. Two Swiss riders are also battling to get back on the podium: Giulia Tanno from Lenzerheide and Sarah Hoefflin from Geneva are headed to Aspen with some new aerials up their sleeves.
Friday also brings back the innovative Snowboard Knuckle Huck event: Prepare for riders 'hucking' stylish and technical maneuvers off the Big Air ramp's roll-over, also called the 'knuckle'. All eyes will be on American wunderkind Dusty Henricksen from Mammoth Lakes, California, who clinched an upset victory in Knuckle Huck in his X Games debut at Aspen 2021. Also bringing unique tricks to the session, watch out for Rene Rinnekangas, winner of 2020's X Games Real Snow video competition, as well as Icelandic legend Halldor Helgason and Belgian shredder Sebbe De Buck.
After the sun sets, Friday night will mark the first competition on Buttermilk Mountain's legendary Superpipe under the lights. In the Women's Ski SuperPipe final, Olympic gold medalist Cassie Sharpe from Comox, Canada, will return after suffering a knee injury and settling for silver at X Games Aspen 2021. Let's keep in mind Olympic bronze medalist Brita Sigourney from Carmel, California. After recent podium finishes in FIS World Cup events (Mammoth/Aspen), the All-American athlete is ready to add to her four X Games medals. Then there's the rookie: Known for her high airs and technical ability, Monster Army's Hanna Faulhaber just finished a breakout season by winning the 2021/2022 U.S. National Championship in Women's Ski Pipe. Rounding out the squad, Vermont native and X Games veteran Devin Logan wants to expand her medal collection (1 silver, 1 bronze) with a halfpipe podium.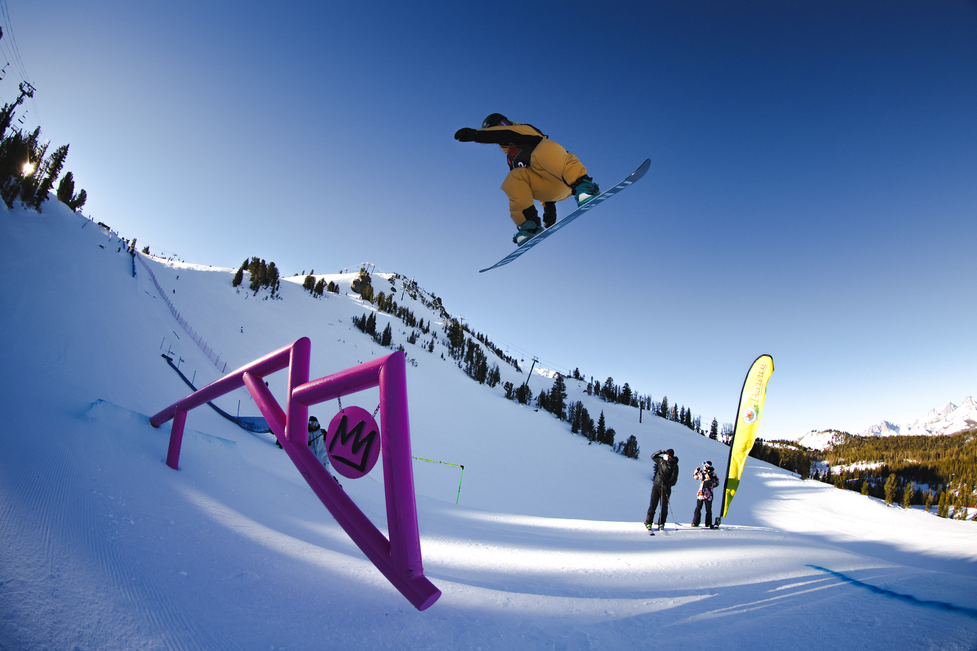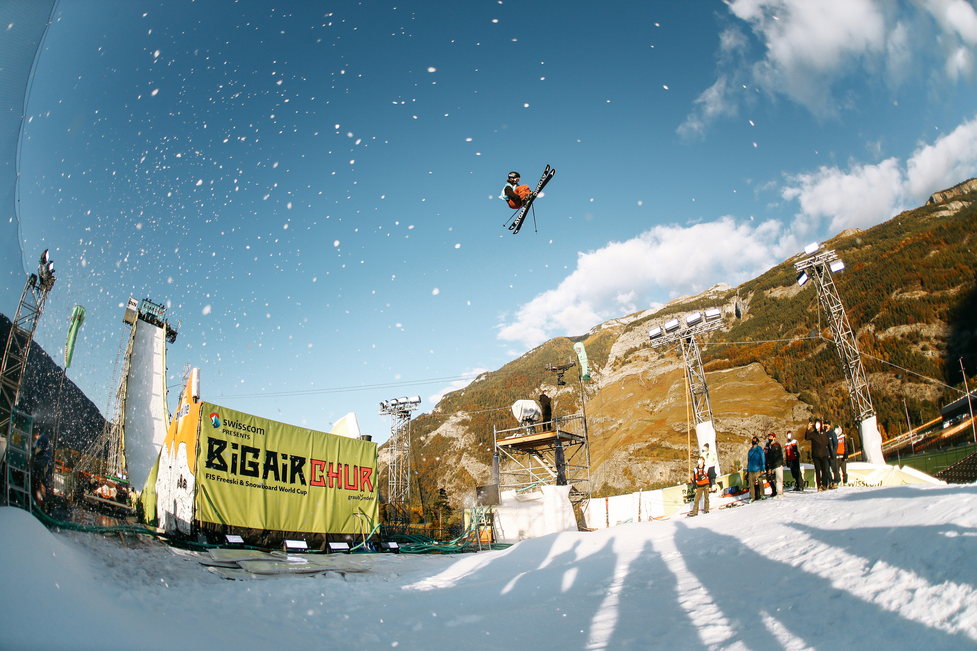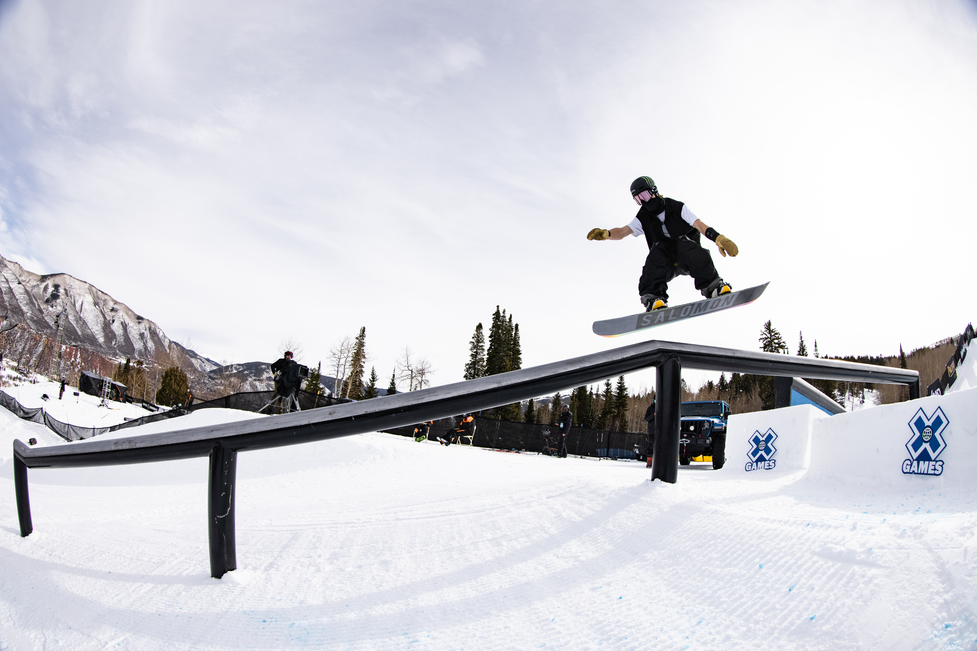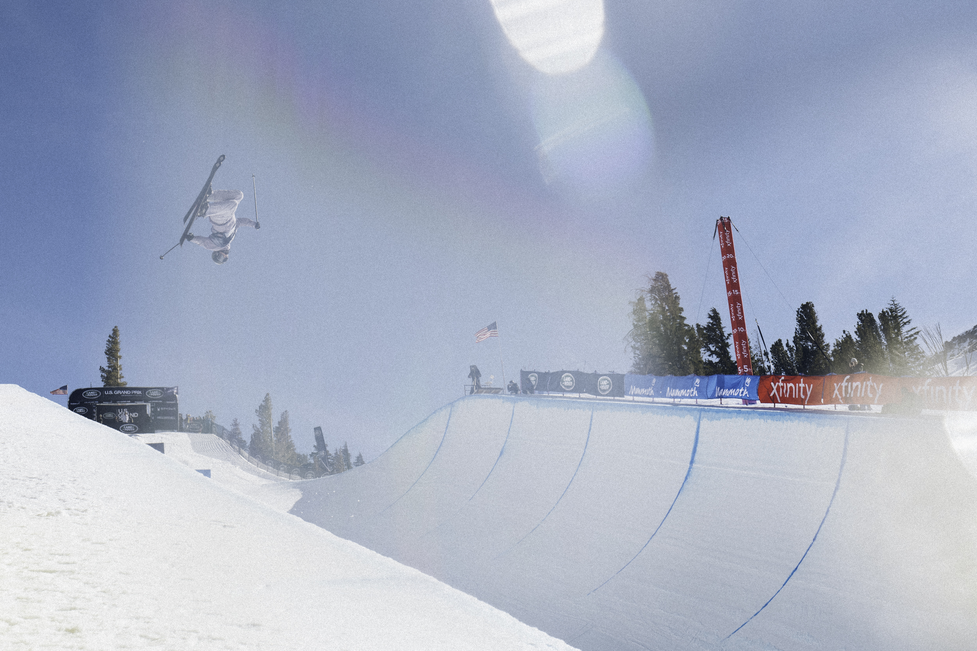 Keeping the focus on vertical riding, the first night of X Games Aspen will end with an absolute battle for the history books: The Monster Energy Men's Snowboard SuperPipe final will see defending 2021 gold medalist Yuto Totsuka from Yokohama, Japan, taking on the elite of the sport. This year, Totsuka faces a new challenger in Monster Energy teammate Ayumu Hirano from Murakami, Japan. At the 2021 Winter Dew Tour event, the 23-year-old stomped the first frontside 1440 triple cork aerial ever landed in competition and put the entire field on notice. Hirano opened then his 2022 season by winning the FIS World Cup at Mammoth Mountain, his first major international halfpipe competition victory since claiming gold at X Games Aspen 2018. Also bringing the stoke, Monster Army rider, and U.S. Pro Halfpipe Team member Lucas Foster will join the session. This is one showdown you don't want to miss!
Saturday morning will keep the high-stakes competitions rolling at X Games Aspen 2022 with Women's Ski Slopestyle. Will Megan Oldham improve on her bronze medal in the discipline from X Games Aspen 2021? Competition is tough! As the only American woman to win the discipline at X Games (Norway 2020), Maggie Voisin has the rail tricks and aerial chops to rise all the way to the top. Some of her most intense competitors are Monster Energy teammates, including Sarah Hoefflin – hungry after missing the podium by a single spot at Aspen 2021 – and Giulia Tanno with Slopestyle bronze from Norway 2020 under her belt.
Next up, one of the heaviest rosters of all time will drop in for the Men's Snowboard Slopestyle event. Has it already been a year since Dusty Henricksen made history as the first rookie to win Slopestyle gold at Aspen 2021? The rest of the field has been busy perfecting their moves, including 2021 bronze medalist Rene Rinnekangas from Iisalmi, Finland, and certified Slopestyle gold medalist Sven Thorgren from Sweden. Then there's Canadian Darcy Sharpe, known for stomping a gold-medal run at X Games Aspen 2020, while Norwegian style icon Ståle Sandbech wants to upgrade his Slopestyle bronze from Norway 2020. And how about a wildcard? Twenty-year-old Judd Henkes from La Jolla, California, is new to the Monster Energy team and ready to make an impression at Aspen 2022.
The epic showdowns continue in the Women's Snowboard Big Air final, where Monster Energy's Jamie Anderson stunned the competition at Aspen 2021 by claiming her very first gold in Big Air. Again, her teammates Zoi Sadowski-Synnott, last year's bronze medalist, and Japanese rookie Kokomo Murase would like a word in the matter. Raising the stakes, Annika Morgan recently took third place at the Steamboat 2021 Visa Big Air as the first German rider to claim a top-three finish at a FIS Snowboard World Cup event. Anything can happen!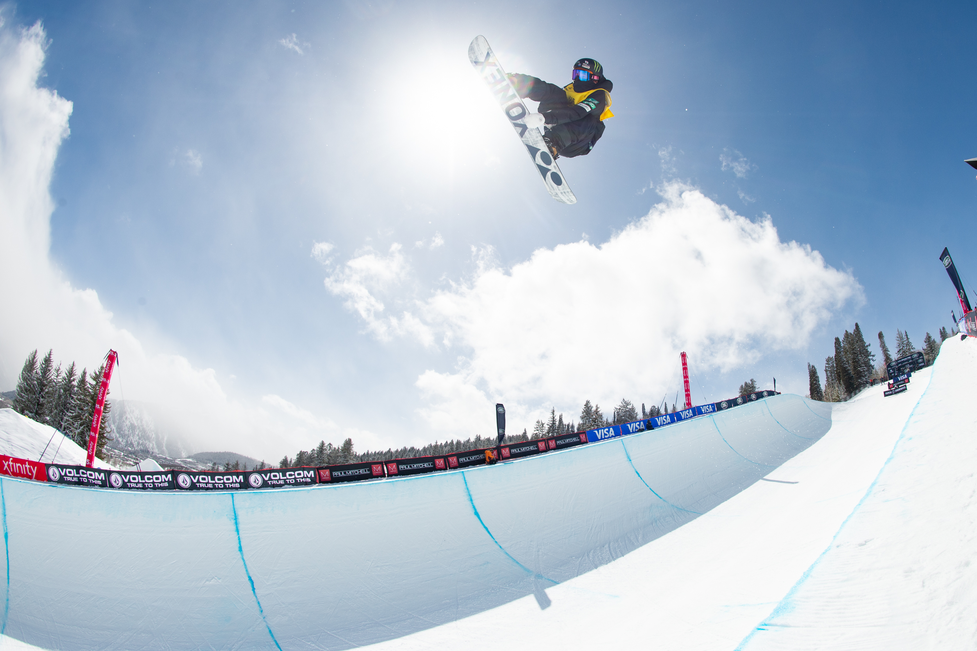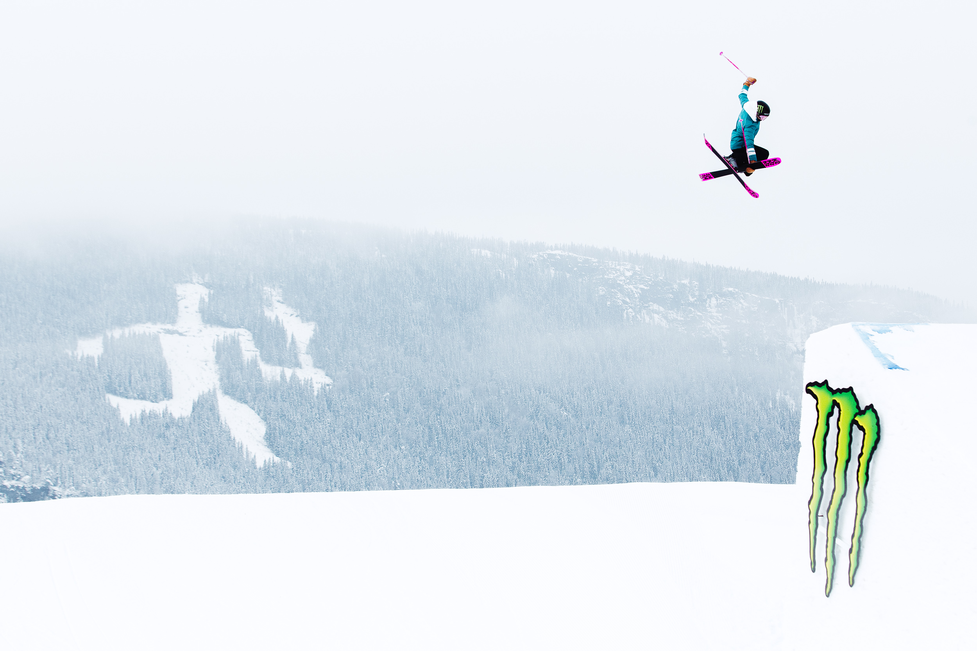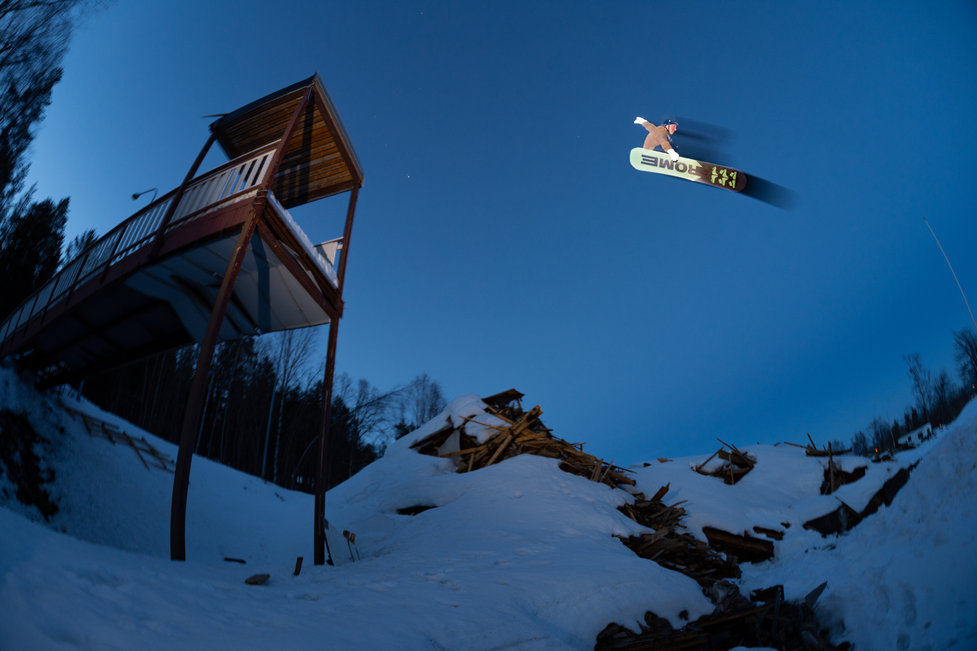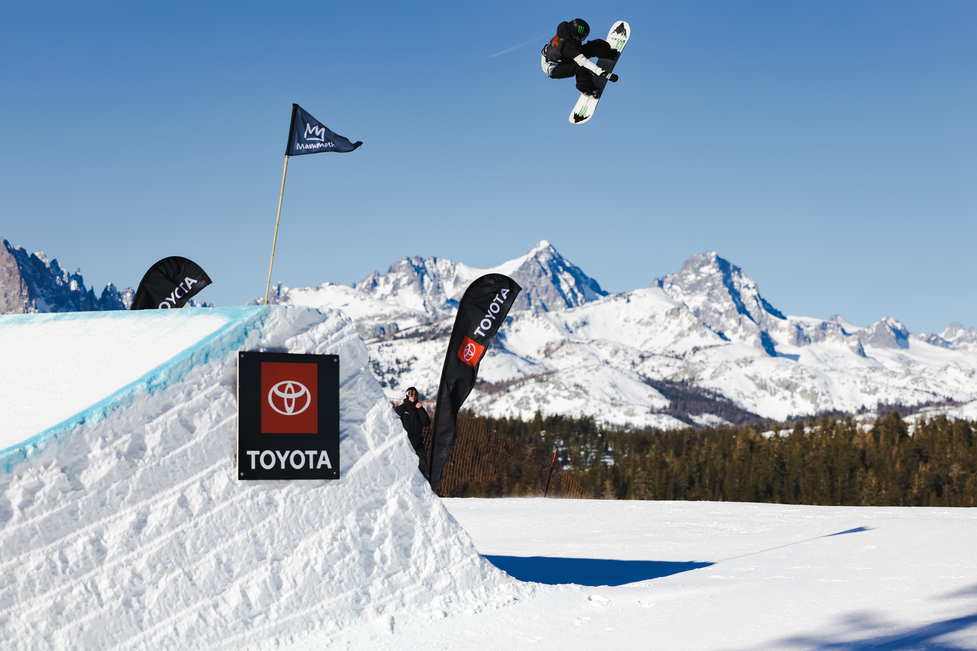 Heading into the Men's Ski Big Air contest, fans can look forward to a spectacular aerial showcase featuring the cream of the crop. Plus, we have this new kid: Canadian rookie Edouard Therriault barged onto the scene by claiming second place in the 2021 Visa Big Air Aspen and is ready to send it at Winter X Games 2022. Also putting on his Big Air boots, Birk Ruud wants to supplement his Big Air silver medal from X Games Norway 2020. Plus, the world's most decorated freeskier, Monster Energy's Henrik Harlaut (8 gold, 5 silver medals) will be back after missing the podium at Aspen 2021. Also in the mix, Canadian team rider Evan McEachran is looking for his third medal at an X Games in this stacked field.
Speaking of a stacked field, the line-up for the Men's Snowboard Big Air final reads like a who-is-who of the sport. In this elite roster, Monster Energy's Max Parrot from Canada wants to continue where he left it with Big Air gold at X Games Aspen 2020. Let's not forget that Sweden's Sven Thorgren took a come-from-behind podium at Aspen 2021 by clinching silver on his final trick! Also bringing skills to the battle will be Finnish style icon Rene Rinnekangas and Japanese teen sensation Taiga Hasegawa, the youngest competitor at Aspen 2022 (age 16) and already the world's first rider to land 1800 rotations all four ways (frontside, backside, Caballerial, and switch backside). A definite must-see!
Closing out an epic Saturday on Buttermilk Mountain, the Women's Snowboard SuperPipe final will offer a break from the norm: Monster Energy's Jamie Anderson will compete in the discipline for the first time since Winter X Games 2008 and has been practicing her vertical moves. Prepare to be amazed!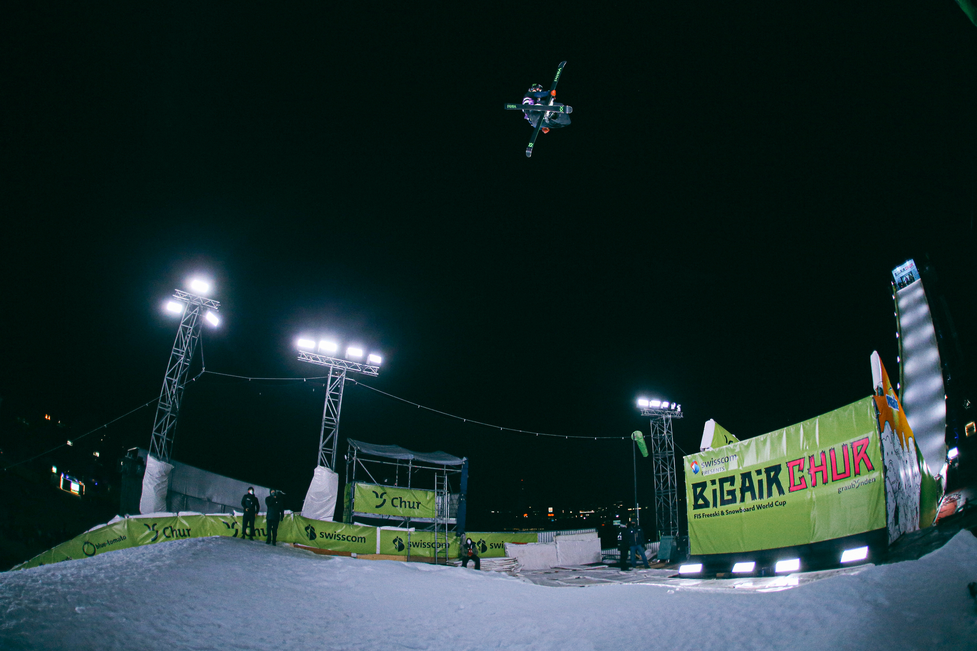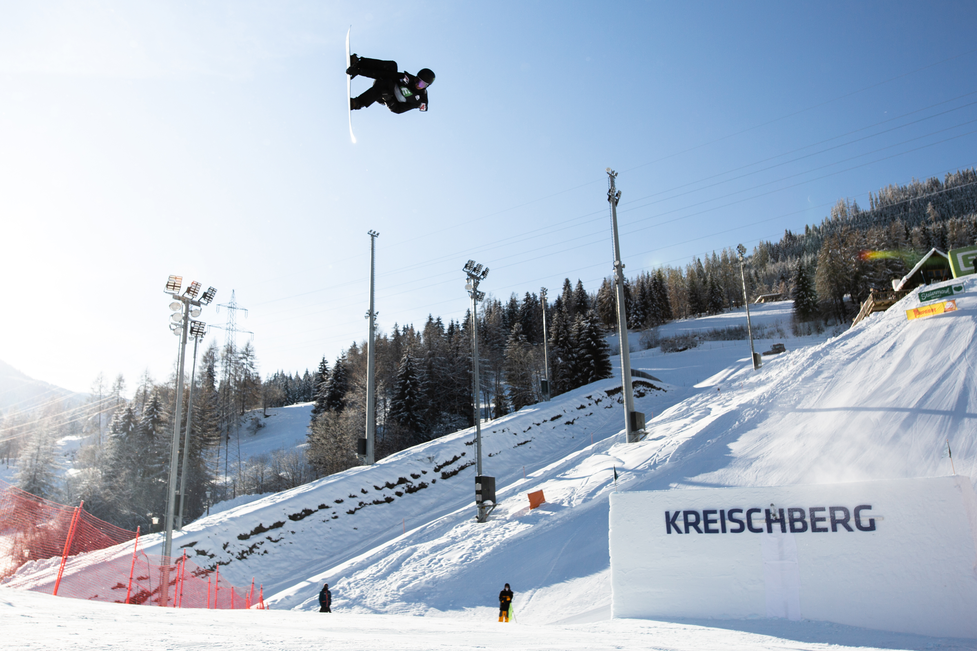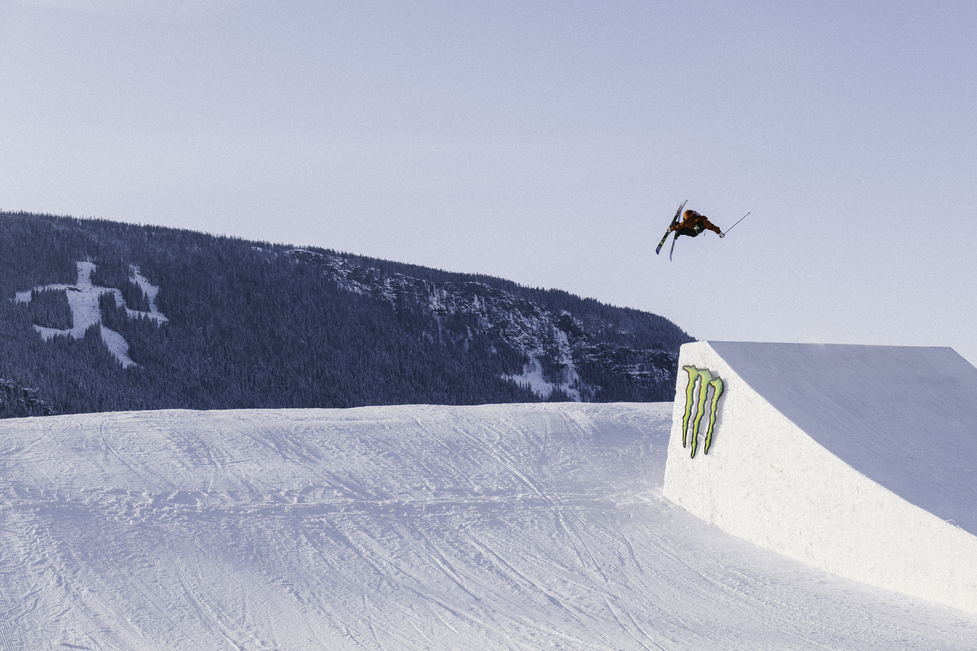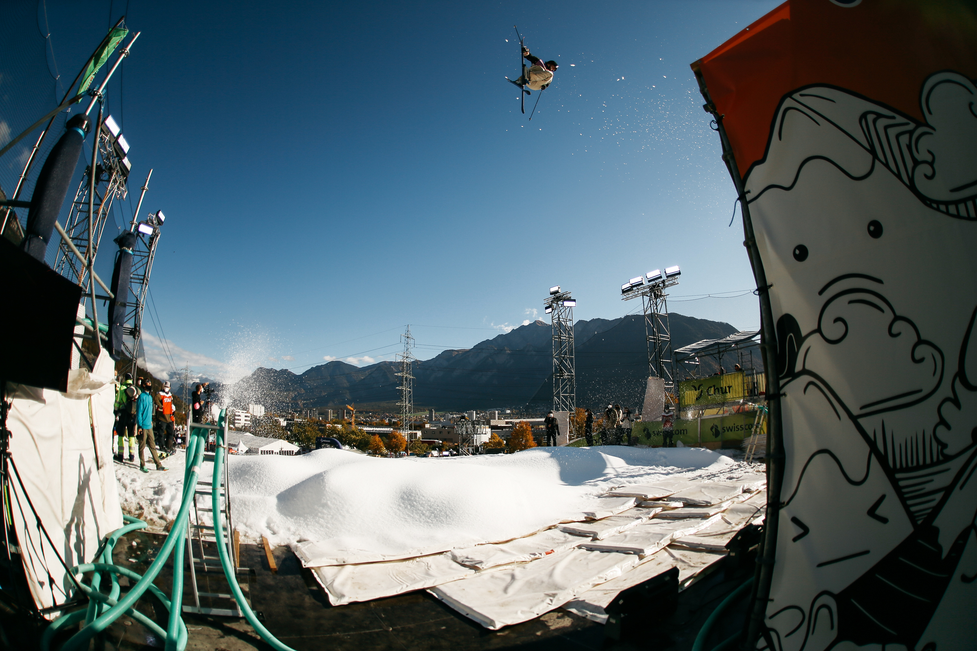 The final day of X Games Aspen 2022 will kick off with the Men's Ski Slopestyle final. Get ready for scores being settled and rivalries revisited, as Monster Energy's Ferdinand Dahl from Oppegaard, Norway, wants to score his first gold after taking home silver at X Games Aspen 2021. What's more, Canada's Evan McEachran is putting down an impressive season on the FIS World Cup circuit and already owns bronze from Aspen 2021.
Then again, his new Monster Energy teammate Alex Hall from Park City, Utah, holds four gold medals, including a Slopestyle win at Aspen 2019. Plus, never rule out the innovative talent of freeski pioneer Henrik Harlaut, who won Slopestyle gold at Aspen 2018, or the young skills of two-time X Games gold medalist Birk Ruud. Things will get even more interesting with 2019 Men's Freeski Slopestyle World Champion and Monster Energy team rider James Woods in the mix, hungry to boost his medal count of five X Games medals (1 gold, 4 bronze) another notch.
Next on the menu, the creativity gets to flow freely in the fan-favorite Ski Knuckle Huck event. This is where Monster Energy's Henrik Harlaut from Åre, Sweden, earned his eighth X Games gold medal at Aspen 2021 by rifling off several never-been-seen tricks. Also bringing a unique set of tricks to the huck fest, watch out for Quebec native Phil Casabon, American Quinn Wolferman, and new Monster Energy rider Alex Hall. And looking back at X Games Aspen 2020, here's a reminder that Colby Stevenson became the first rookie to win gold… actually two gold medals in Knuckle Huck and Slopestyle. What will happen this year?
Finishing another milestone chapter in X Games history, the Men's Ski SuperPipe final will save the best for last. Brace yourself for the return of two-time Olympic gold medalist David Wise from Reno, Nevada. On a roll recently, the four-time X Games SuperPipe champ (Aspen 2012-2014, Aspen 2018) just took second place at the FIS World Cup at Mammoth Mountain and is ready to bring it this year. Wise will face heat from five-time X Games medalist and all-terrain rider Gus Kenworthy as well as 2020 bronze medal winner and new Monster Energy rider Brendan MacKay from Canada. So much to look forward to!
Over the course of three action-packed days, 13.5 hours of competitions from X Games Aspen 2022 will be broadcast live on ESPN and ABC, supplemented by live coverage and behind-the-scenes content across digital X Games properties. Fans can also follow the action on ESPN's online streaming services, with select disciplines available on X Games YouTube, Facebook, TikTok, and Twitter, as well as the ESPN App. The event will also be broadcast internationally by ESPN's syndication partners. Last winter, X Games Aspen 2021 was televised globally in 192 countries and territories to more than 500 million homes.
Get ready for history-making snow sports performances and make sure to catch all the action at X Games Aspen 2022!