/ /

Action

All NEWS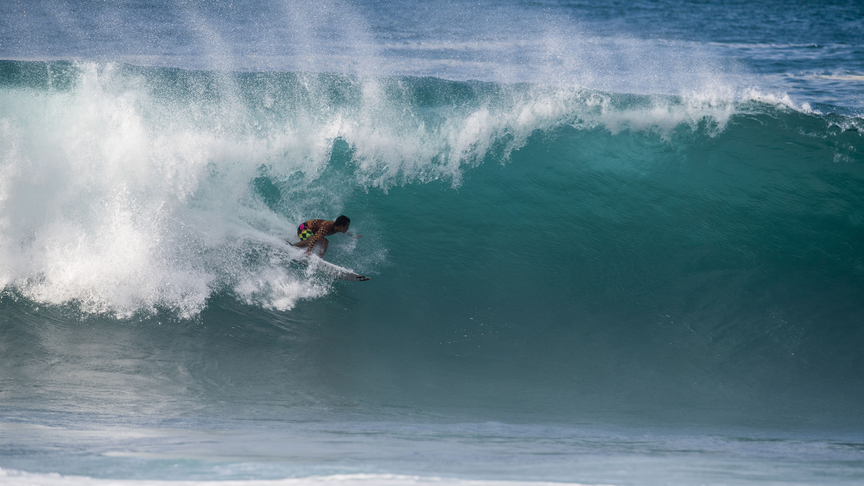 Bringing the Energy to Hurley Pro Sunset Beach '22
We're already one event down for the Championship Tour and heading straight into Sunset Beach. Only about a mile away from Pipe, this versatile wave can put on a show from 2 feet to 20. But with shifty peaks, stiff side-shore winds, and a wonky wave face, Sunset Beach is known to startle even the world's best. It will surely be a tricky event. The 2022 Hurley Pro Sunset Beach runs from February 11 to February 23. Tune in to World Surf League to cheer on the Monster team!
Check Out The Monster Threats
Seth Moniz: Coming off his absolutely searing runner-up finish at Pipe, and once again competing on his home island, it's hard to look past this local boy as an event favorite.
Filipe Toledo: His ability to generate speed from practically nothing will serve him well on Sunset's sometimes slopey wave faces.
Conner Coffin: Conner's frontside carve is a work of art, and Sunset Beach is an ideal canvas. Expect him to create some master strokes and make it far in this event.
Griffin Colapinto: With the amount of time Griff has spent on the North Shore this season, he's perfectly acclimated to the big, shifty peaks of the Seven Mile Miracle. He could be a sneaky favorite out there.
Bettylou Sakura Johnson: The local girl will only have to travel a few miles from her home in Haleiwa to compete in Sunset, and in front of the hometown crowd, many are predicting she'll do big things here.