/ /

Action

All NEWS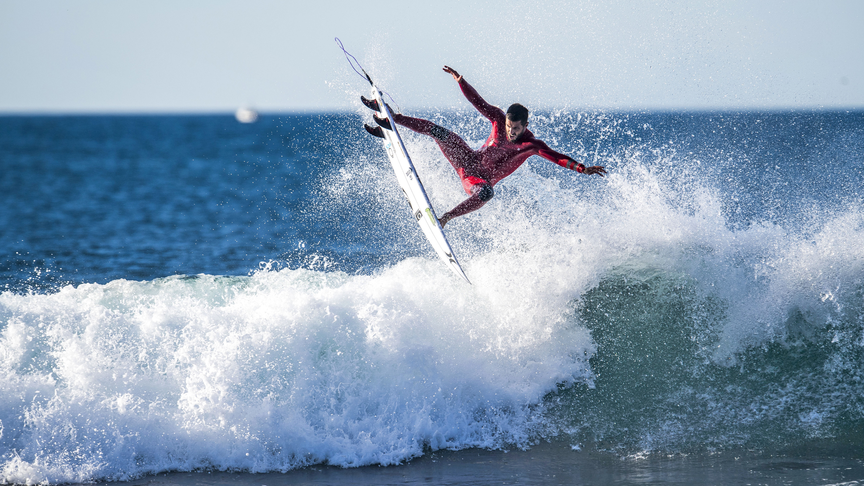 Filipe Toledo Wins Rip Curl Pro Bells Beach 2022
The climax of the 2022 Rip Curl Pro Bells Beach didn't occur on finals day, but rather on Saturday, in the quarterfinal between Filipe Toledo and John Florence, the most in-form surfers of the event. The heat would be a rematch of the 2019 final when John narrowly defeated Filipe. The beach, broadcast, and message boards buzzed in anticipation — an immovable object was about to meet an unstoppable force.
Within the first three minutes, Filipe caught a glassy runner and unleashed the fury with four powerful carves on the Bells Bowl. He was awarded a 9.63 and never looked back, defeating JJF 16.4 to 14.76.
From there, the competition, and the coveted Bells trophy were his. On finals day, with the swell dying, he defeated Ethan Ewing in the semis and then Callum Robson in the final. Nobody stood a chance in the smaller surf.
"I couldn't be happier with the birthday present," said Filipe on the podium, ringing the bell the day after he turned 27. "It took me nine years to ring this bell. It's amazing."
With the victory, Filipe earns the yellow leader's jersey and goes into Margaret River — an event he won the last time it ran — on top of the world.
The unstoppable force continues.