All NEWS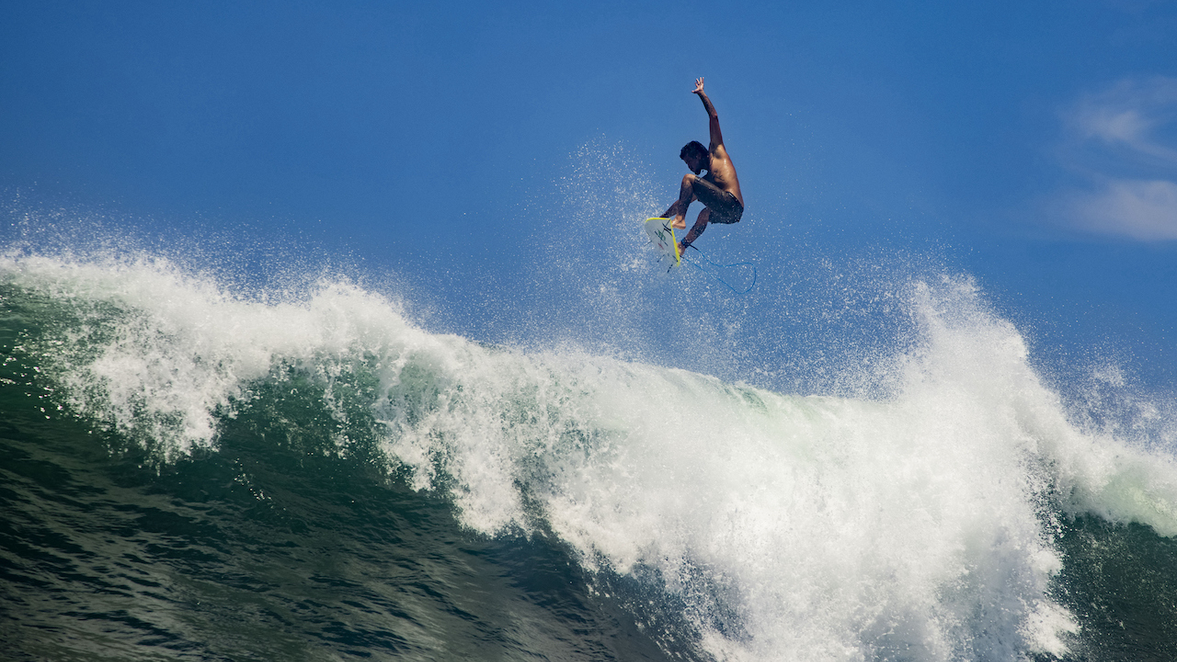 Filipe Toledo Wins Surf City El Salvador Pro
In the early rounds of the event, Filipe surfed 16-point circles around his competition
Filipe Toledo woke up on Friday — the final day of the Surf City El Salvador Pro — with a bad back. Like, barely-able-to-walk bad.

In the early rounds of the event surfed 16-point circles around his competition, with precision rail work linking explosive airs and blow tails on one of the tour's most rippable right point breaks, Punta Roca.

But Friday, he winced in pain. Could he even surf?

With the help of his support team of PTs, doctors and massage therapists, he got to the point where he could surf, and advanced through his semifinal against Ian Gentil. For the second year in a row he found himself in the final against friendly rival Griffin Colapinto. Griffin won last year. Filipe would have to dig deep to get one back on him.

Dig deep he did.

After starting the heat with a couple of mid-range scores, Filipe stepped it up, banking a 9 and an 8.33, which left Griffin punch drunk and unable to recover. Filipe won, 17.33 to 12.10.

In his post-win interview, he ran through his health challenges with stoic confidence. Then, he choked up. "Shout out to my mom," he said, fighting tears, "It's her birthday today, this win is for you."