/ /

Action

All NEWS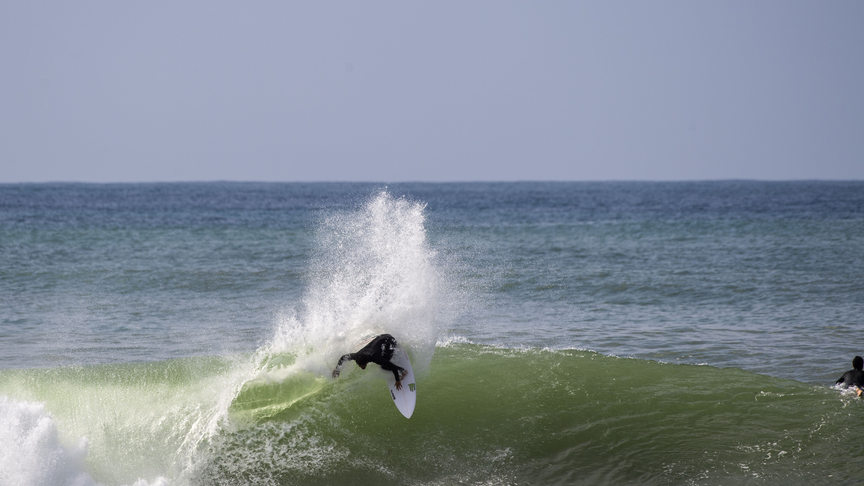 Griffin Colapinto Wins the 2022 Meo Pro Portugal
The Monster team found its mojo in Portugal. In an event that saw everything from howling winds to chilling rains to sunny, glassy peaks, Griffin Colapinto and Filipe Toledo played janitors, cleaning up opposite sides of the draw as they marched toward each other for the final heat of the contest.
While Filipe's path to the podium was a lesson in consistency, as he methodically carved, aired, and barreled his way past the rest of the field (with final scores averaging around 14 points), Griffin made his way there with a bit more flair. In his quarterfinal heat against his childhood hero and mentor Kolohe Andino, for example, Griff launched one of the biggest backside airs ever in competition, stomping it for the first perfect 10 of the 2022 CT season.
While 65 percent of the fans thought Filipe had the edge over Griff, the Monster team riders entered the final having never surfed a heat against each other. But on Monday morning, they paddled out into the glassy, chest-high surf and began their battle. Most thought it'd be an air show. Not so. It came down to controlled, but powerful turns. Both wound up and swung big on successive lefts, but it was Griffin that chose the bigger, better waves and performed. In the end, Griffin narrowly overcame Filipe 14.34 to 14.2 to become the first male California surfer to win a CT since Monster rider Bobby Martinez did so in 2009.