All News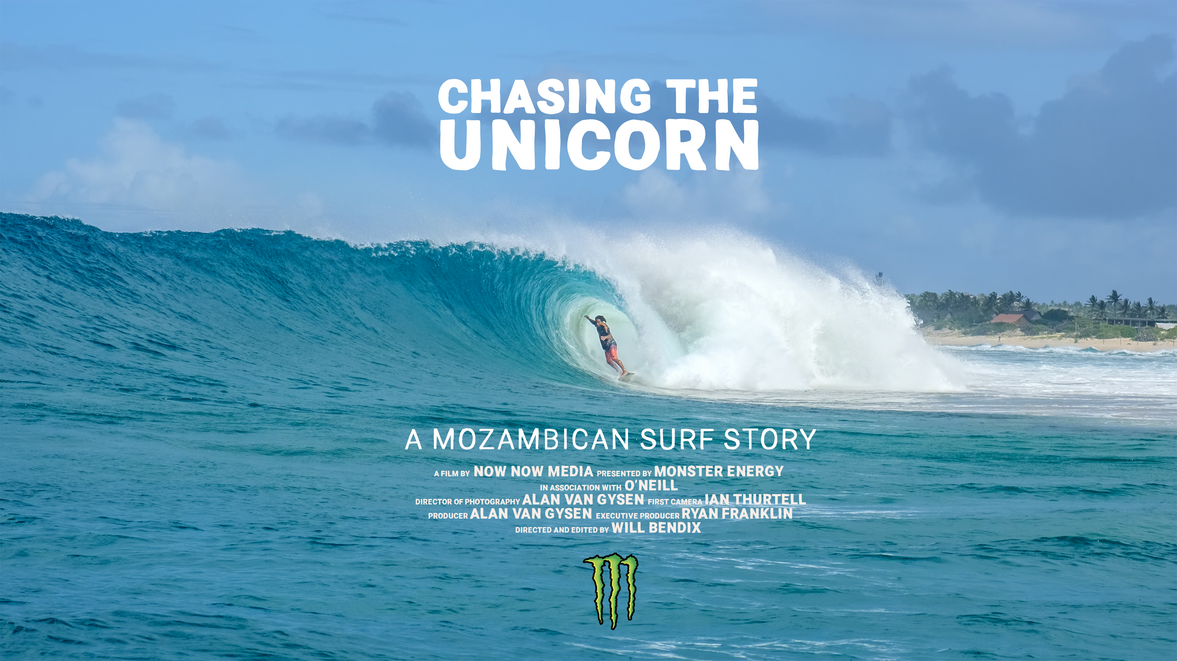 Chasing The Unicorn | A Mozambican Surf Story
A film by Now Now Media presented by Monster Energy In association with O'Neill

Chasing the Unicorn traces the history of surfing in post-war Mozambique, while searching for a mythical sand-bottomed wave that lies along this tropical slice of East Africa.
Along the way we meet Sung Min Cho and Julia Fernando, the country's leading surfers, and get acquainted with Mozambique's burgeoning surf culture that has risen up in the wake of 30 years of armed conflict.
Set to a soundtrack infused with Afrobeat and driving rhythms, Chasing the Unicorn is an ode to old-school adventure and a young surfing nation on the rise.