Kõik Üritused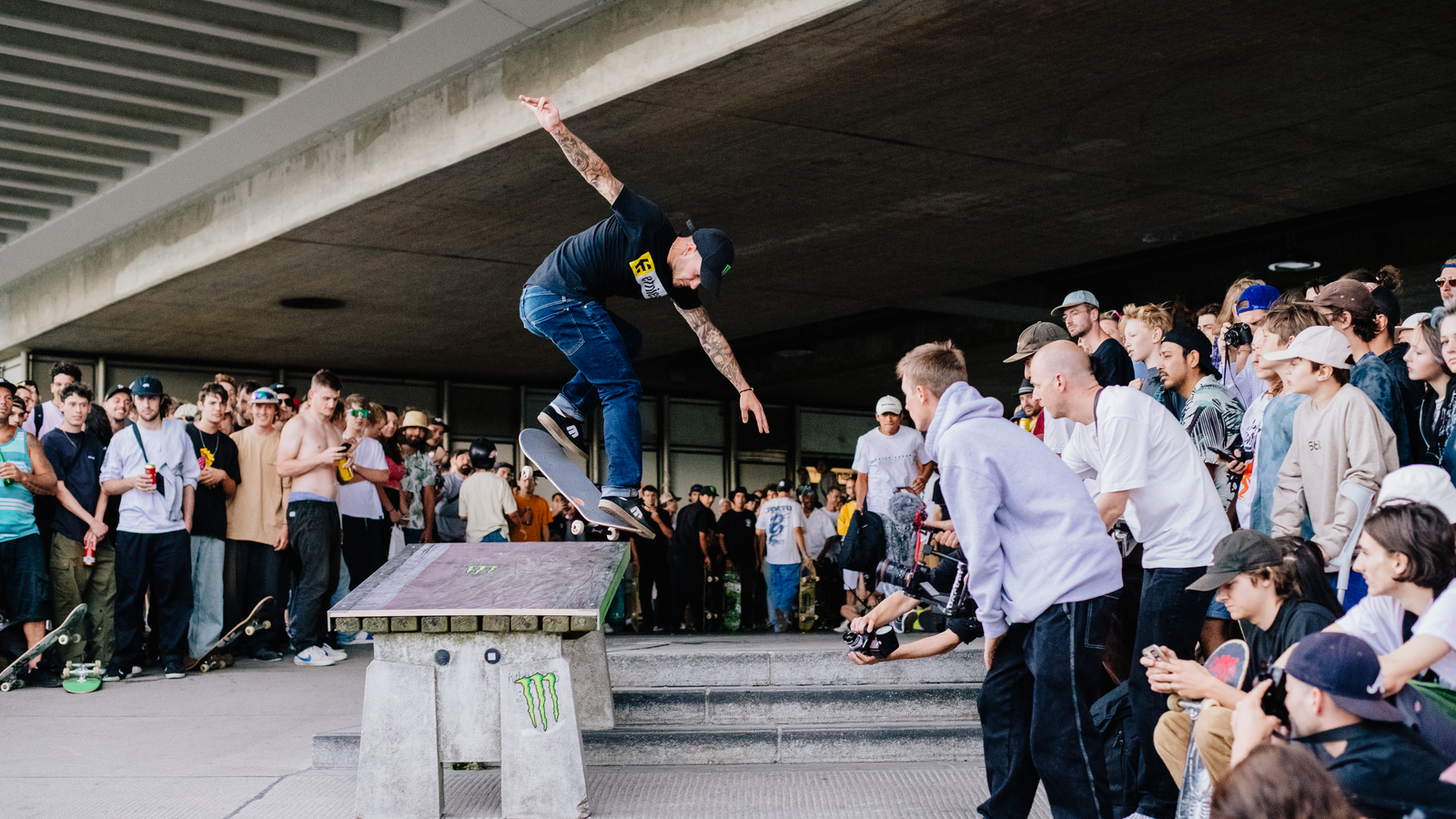 The Monster Super Tour is fast coming to all corners of the globe like a howling dog straight out of hell, rabid for rails and hungry for the heshest spots known to mankind. Bigger and better than last year, this is not a Euro tour; it's headed for heated sessions down under, scratching the southern tip of Africa, visiting the home of the big poppers in Latin America and the grey cracked slabs of the Soviet Bloc.
'Cash for Tricks' for the hometown heroes, free pizza and cold ones for all the homies out there who need some light relief from cost-of-living woes. Take the day off, take a year out, sleep under the stars at Milano Centrale if that's what it takes to watch these heavy hitters get down at your local spots.
Expect sessions with Ishod, dialled in after dropping his latest part, this year's hottest big rail duo, Nyjah and Gabriel. Watch as Lizzie brings her creativity to DIY transitions and Rune will find the keys to unlock every line in the bowl. Tel Aviv MVP Yam Behar will be charging hard along with seasoned ledge-men Justin and Dlamini creating the good vibes. Kevin Baekkel is currently stalled out somewhere mid-nosepick and will hopefully land just in time for the Torshov Open.
Working in partnership with local skate shops has been crucial for this tour from day one, they are the eyes and ears on the ground. Big shout out to them for being the hosts with the most.

WHERE AND WHEN:
CAPE TOWN - MARCH 31 - BASELINE SKATESHOP
MILAN - MAY 6 - RUFUS, PLEASURES MILANO & FRISCO
BUDAPEST - MAY 13 - MEDIUM SKATESHOP
STOCKHOLM - MAY 27 - JUNKYARD
VILNIUS - JUNE 2 - SKATE HUB
OSLO - AUGUST 5 - TORSHOV OPEN
HOSSEGOR - AUGUST 19 - BUZZZ & COLLAPSE
SYDNEY – OCTOBER 14 – FAST TIMES
MELBOURNE - OCTOBER 21 - FAST TIMES
SAO PAULO - DECEMBER 3 - MAZE
RIO DE JANEIRO - DECEMBER 9 - MUACBA
If cash, pizza, ply, polyurethane, sleep deprivation, and the threat of focused boards get you off, Monster's Super Tour needs to come first this year. Forget all your adult responsibilities - they've put the whole crew in a plane and sent them to the ends of the earth. Footage will be logged, and heavy videos will drop. Be there to see it with your own eyes!