/ /

Motor

All NEWS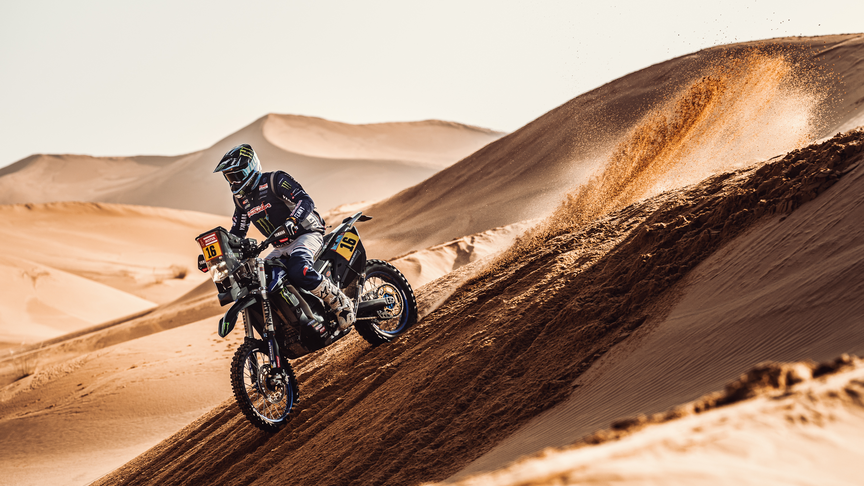 Ross Branch: The Kalahari Ferrari
When Ross Branch talks about bike racing, you're going to want to hear what he has to say...
A blisteringly fast off-road racer, and a veteran of four grueling Dakar Rallies, plus a whole host of World Championship level enduros, motocross events, three South African Cross Country titles, and seven Botswana 1000 Desert Race victories; there's very little that the 35-year-old doesn't know about going fast on two-wheels.
Riding for the Monster Energy Yamaha Team this season, the "Kalahari Ferrari" - a nickname affectionately gleaned from local fans back home in Botswana - is living out a lifelong goal to compete in elite-level motorcycle rallying. A dream which began with him witnessing the final stage of the 1992 Dakar Rally in Cape Town at just five years old.
Chasing dreams is a tough gig though - especially when it involves the Dakar Rally. An event famed for its vast distances and ruthless nature. Despite finishing as 'best rookie' on his Dakar debut in 2019, winning a stage in 2020, and regularly featuring at the top of the timesheets, Ross has had to overcome horrific crashes to keep the dream alive. Some of which would singularly put most mortals off riding a bike for good.
Take Dakar 2022 for example. Fresh off the bounce from finishing second on stage five - a mere 560km loop to the east of Saudi Arabia's capital Riyadh, Ross was second on the road for stage six. After making good progress, Ross hit a deep rut - which was nearly impossible to spot while scorching along the sand at 150km/h. The resulting impact sent Ross flying in one direction, and his trusty Yamaha in the other.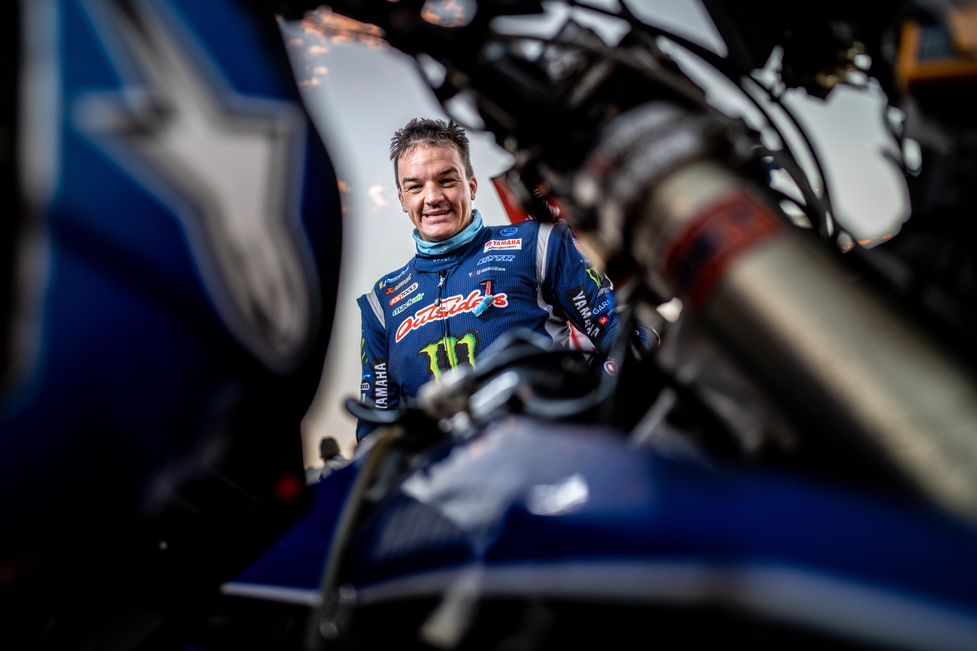 While his bike lay in bits, and Ross landed suffering a torn thigh muscle and internal bleeding in his leg, his first thought was; "I hope I can get back out in time for stage seven…"
Hardcore doesn't even come close. Read on to get a unique taste of the Dakar from a leading rider's perspective, ranging from 3 am starts on 800km days, to discovering the mental and physical approach required to compete in the world's most grueling motorsport event…
For the uninitiated; give us a flavor of Dakar 2022
Ross Branch: It was tough! Tough all the way from Day one you know? This is the most prepared I've ever been for sure. I've trained so hard and worked so hard the whole year. Yamaha has put a lot of effort in, and I came to the Dakar feeling confident with really high hopes. The first day really threw a spanner in the works for everyone. The whole field lost a lot of time and turned the whole rally on its head from the beginning. I just worked hard to make up as many places as I could after that, and it was genuinely exciting. I had a really good couple of days before the crash, which makes for a mixture of emotions.
What were the highlights for you?
Ross Branch: Definitely stage five when I came second. I saw it as an opportunity to be at the front and show everybody that I had been working hard, training hard, and working on my navigation. I think the rally was really playing into my favour up until I had the crash. I had felt really comfortable on the bike up until that point and I was super happy how it had been going…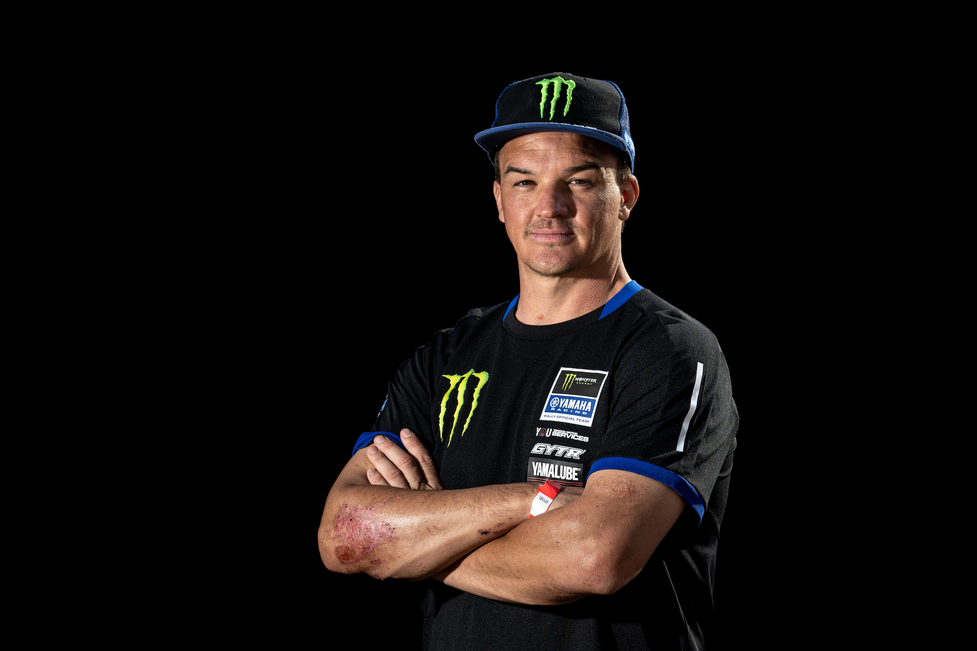 Talk us through what happened on stage 6?
Ross Branch: It was a bit unlucky in truth. It was a roll of bad luck I think. I had finished well on stage five, so I started high up the order for stage six. Also, it was the first time the Dakar organizers had decided to change the starting order for the cars and the bikes. So for stage five for the cars, they drove the route that we (on the bikes) would be using as our stage six.

It's a little confusing to explain but the result was that following in the wheel tracks of a route that had already been used by the cars, was super sketchy. The route was destroyed in a lot of areas, and there were a lot of big kickers, rocks, and dangers that were impossible to spot when you are traveling so fast. I hit a step and it threw me over the bars at about 150km/h. I think it was just a bit of bad luck. Danilo Petrucci - who had won stage five, so was the only rider to start in front of me, crashed in the same spot. I'm just happy to be in one piece. My hip is bad and my leg is bad. But I'm walking, talking, and happy to live to fight another day!
What was the damage?
Ross Branch: The bike was really bad. I crashed at approximately 150km/h, and I didn't even see the danger coming - so I didn't have time to react or get on the brakes. I was lucky because the Alpinestars AirVest works so well, and I feel very lucky and grateful to be wearing it. I went one way and the bike went another way. I landed on my hip and it tore the muscle in my thigh. This was bleeding heavily inside and that blocked the nerve to my femoral artery! I'm lucky I didn't break anything though. I'm really sore and the doctors are having to drain it, because of the internal bleeding, but it's under control and nothing to worry about!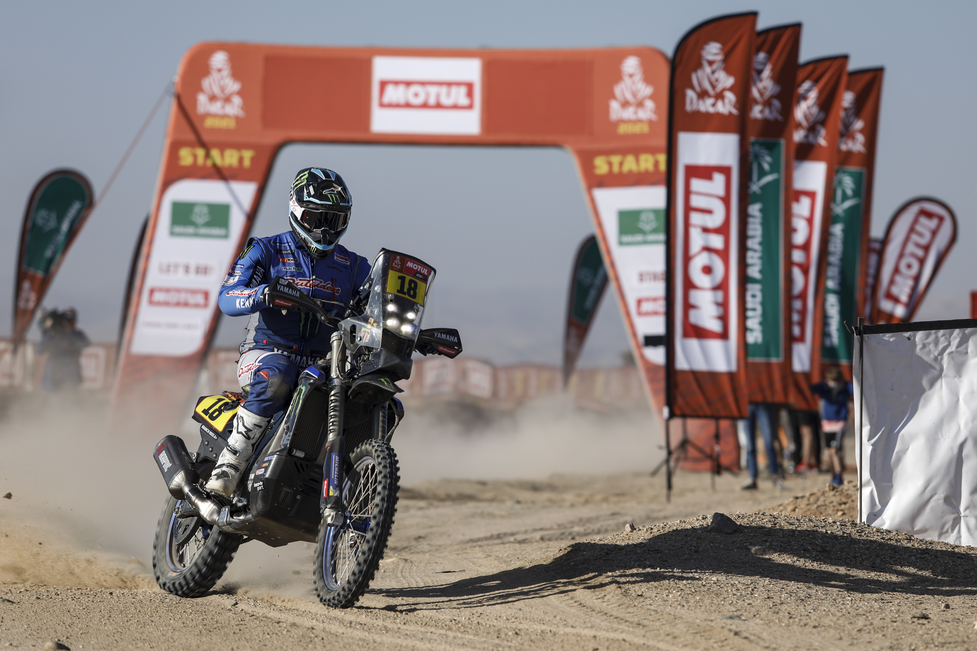 You tried to press on with the injury but the pain was too much…
Ross Branch: It sounds crazy but my first thought was to be able to ride stage seven. Deep down in my heart, I was hoping they would cancel the whole of stage six because of all the crashes and difficulties everyone was having.. In the evening after the crash, I felt sore, but I felt strong enough to get on the bike again. The whole team put so much effort into getting to the Dakar and getting me here, so I really wanted to carry on. Stage seven was actually going really well. I was in fifth for most of the morning, and then I ended up in P12 at the end of it - which is not so bad. But then I got some advice from the doctors because my foot was going a little bit numb, and the nerve was getting blocked from all the blood inside my leg - and they advised me to call it quits if I wanted to come back healthy for the next Dakar. Between myself and the team, we decided it was probably the best thing to do, unfortunately. They only canceled stage six from kilometer 100 - so I was technically out of the race in the overall standings anyway (my crash was before that), so that was that.
How do you prepare yourself for something like that?
Ross Branch: I try not to think about the risk, to tell the truth - I actually think that's a little bit of a downfall in my racing at the moment, because I try and push a little bit too hard instead of thinking about the racing, and then I end up making a few stupid mistakes. Obviously, you don't want to think about the worst things, and for sure the position I was in at stage five - everyone was super happy - there was no extra pressure, I just wanted to continue with good consistency and get to the end in one piece. Unfortunately, when you have an accident like this, you start to think 'well maybe I should have slowed down a little bit more, and you start beating yourself up - but I try not to do that.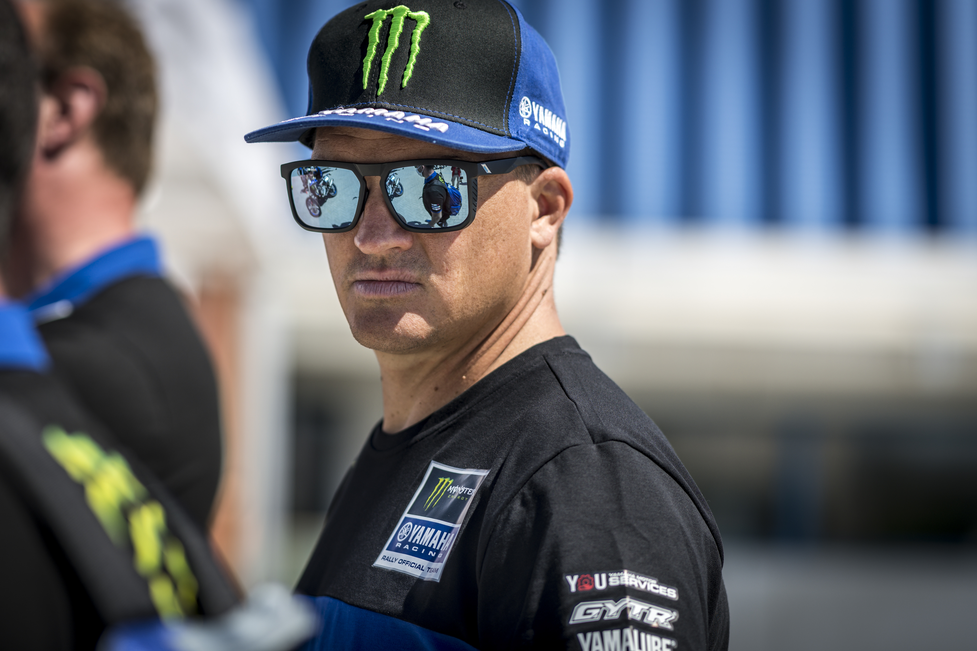 From a competitor's point of Does injury make you more cautious or determined?
Ross Branch: I put everything into this Dakar - I felt so comfortable with the team. I had some good results in the first round of the world championship in Kazakhstan, so I was pretty confident I could run with the pace of the guys upfront. So going into the halfway rest day, if I hadn't had the crash I would have been in a really good position. If I started 10th on stage six and was behind a few more people along the route, then maybe it wouldn't have happened - or maybe it would have - you never know. I've just got to pick myself up now - my riding and navigation is good.
"It all makes me more determined now - and I think I've got to slow that down in order to succeed. I think I'm trying to prove a point but at the same time now I've had this accident I need to keep a more cautious outlook in order to build myself back up and succeed in the long term. I know I've got the speed and can run at the front, and just need to eliminate the smaller mistakes - then I can be close to the front in the world championship!
Is the physicality of the Dakar something you give a lot of thought to; compared to other rallies?
Ross Branch: The preparation side is very different for the Dakar. I'm used to the motocross side of things where it's just short and hard stints. But this year I've put my effort into endurance training in order to focus on the long distances that we will have to cover with each stage over two weeks. I certainly felt like that helped incredibly once I was on the bike in Saudi. I didn't get as tired or feel the fatigue as much as I had in past years. To give you an example, last year before Dakar I only did 5,000km on the bike, but this year before Dakar I've done just under 15,000km! So it was almost triple the amount of time riding and practicing navigation - and all this despite the crash puts me in a good position to look forward to the future.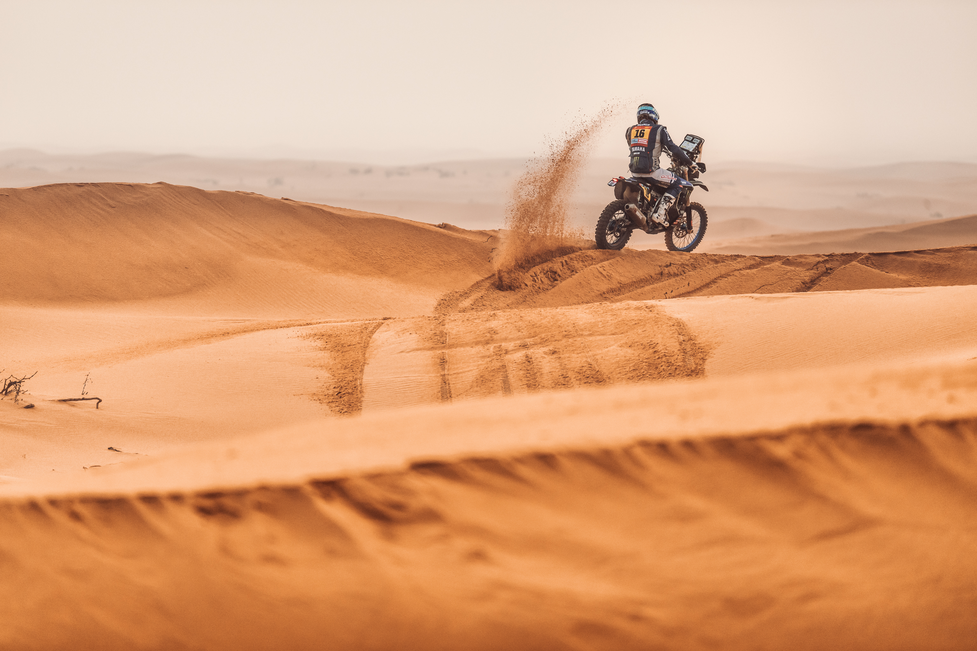 Pre-Dakar, what is your training regime like?
Ross Branch: Definitely I try to ride a motorbike 3-4 times a week. And it's not always the rally bike. I've also got a motocross bike. I like to change things up so I don't get too burned out on one thing. On top of that, I go to the gym and go swimming. Back home in Botswana, I like to do a lot of road cycling in the morning when it is nice and cool, and that's the best time to go. I use the gym if I feel like my body is lacking something. I'm not there all the time, but definitely no less than once or twice a week. Recovery is so crucial in the Dakar, and any training that you can do to condition yourself for the big hits, and last out the full distance is vital to success in an event as long as the Dakar.
How would the average person get Dakar fit?
Ross Branch: To tell you the truth, it's 90% in your head. Mentally you have to be so strong to take on the Dakar. Most mornings in the bivouac we've been waking up anywhere between 2:30 am and 4 am - they are really really early starts on top of long and intense days. Physically once you've got into a routine of being on a bike for so long then your body does get used to it - that's why logging the kilometers well before the event is very important. Combatting the fatigue is twofold - being able to focus so hard for such a long time is incredibly hard. You don't tend to get a lot of quality sleep either for the short time you are in bed, as there is a lot of noise in the bivouac. So even if you aren't physically the fittest person, if your mental fitness is strong then you have the capacity to take on Dakar and fight for a top position.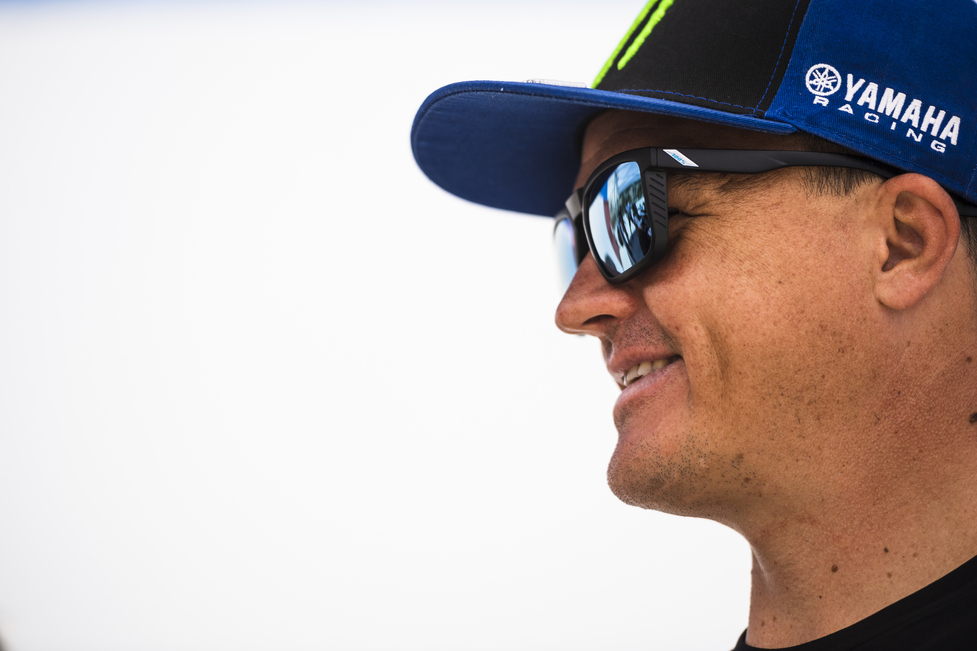 Diet during Dakar? What do you eat during the two race weeks?
Ross Branch: For sure - I think every rider is different and finds their own way of getting energy into them throughout the race. It's really important. My teammates and I have a cool system, and we all like pretty much the same foods. We all have scrambled eggs in the morning after we wake up, from there we will get on to the liaison - which can be anywhere from 80km to 300kms, before the stage - then before we start the special stage I have a peanut butter sandwich on white bread because that's quick releasing energy. Then during the stage, I'll have bars and energy gels. I can't eat while I'm on the bike, but it's important to stay hydrated while riding. When you come back to the bivouac I try to get as much food as I can (within reason). It's usually pasta or steak. We try to mix and match where possible so you don't get bored of eating the same thing every day.
How long will it take for recovery now?
Ross Branch: You know, I think it's really important to come back healthy, I've done it so many times when I've come back too soon, without having recovered properly - and been over-eager to get into it. I think this time I'm just going to listen to the doctor's advice for the first time in my life! I had 200ml of blood drained out of my leg in the first sitting, and I've got a second round of draining in my leg to go through again. There's really no rush at the moment. I just need to make sure when I come back I'm the fittest and strongest I can be - and pick up where I left off.
Then what's the plan?
Ross Branch: My name is registered for the World Championship, which starts on the 5th of March in Abu Dhabi. It's going to be a really challenging round - the dunes are really big in Abu Dhabi so you have to be really strong on the bike if you want to be fast. I really want to be at the front of the world championship by the end of the year. So that's the main focus. Coming from Botswana myself, I love to do the local rallies - it's not quite like the Dakar, but it is off-road racing and it's through the bush, and racing at home is always awesome of course!

Finally, tell us about your nickname "The Kalahari Ferrari"
Ross Branch: It's from Botswana! There's a really well-known race back home called the Toyota 1000 Desert race, and it runs through the Kalahari desert. The way the locals transport their stuff around and through the desert and bush is with a donkey and a cart; and they call it the Kalahari Ferrari. One night when I was racing there, one of the locals came up to me and said "You're the fastest Kalahari Ferrari we've ever seen!" They put me on a donkey cart and showed me how fast they could go - and it was really cool and special. The name kind of stuck with me ever since you know? It's got a fun meaning, and you don't really see donkey carts very often around the world anymore, and coming from the local people back home it means alot!