/ /

Motor

All NEWS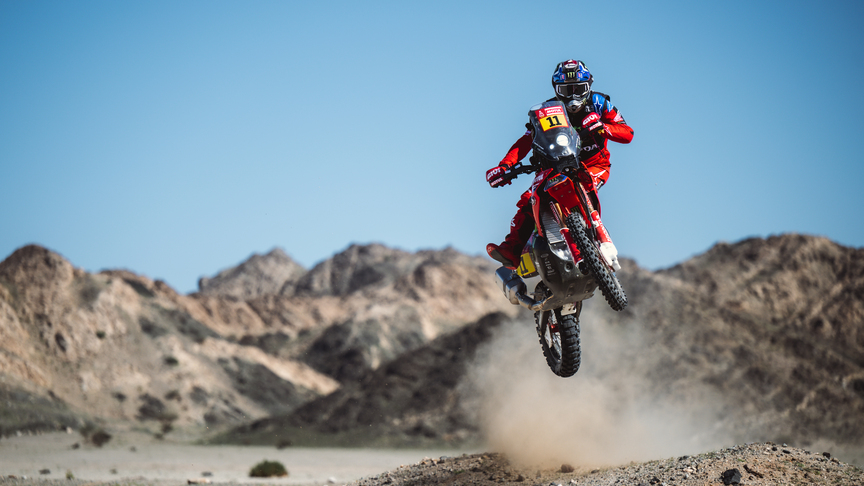 Dakar Rally 2023 - The Story So Far
It was billed as the toughest Dakar in recent history, a route even more harsh than usual that would test the athletes to the very limit.
That was no exaggeration. As the world's most iconic off-road rally reached its halfway point it gave the racers and teams chance to take a deep breath and refuel for what is going to be an epic final five stages in Saudi Arabia.
No fewer than seven Monster Energy-backed riders lined up at the start line on December 31, and there's been plenty of ups and downs after eight gruelling stages. Here's the story so far…
Ricky Brabec became the first American to take Dakar gold back in 2020 and he started the race with a bang, taking the win in Stage One for the Honda Rally Team.
Unfortunately Ricky's rally was ended early after having a big crash on Stage Three, which saw the guys take on sand, mud, rocks and severe rain in what was a brutal day. Ricky was airlifted to hospital but after some examinations he was cleared to return to the bivouac with the team and prepare to head home, with nothing broken.
Stage Four was less hectic as the route took the riders back through the desert and to the relative comfort of sand, and that suited our man Joan Barreda who charged to victory in a Monster Energy one-two with Pablo Quintanilla.
Dakar legend Joan is flying a solo mission this year as the Monster Energy JB Team - backed by Honda - and it was no surprise to see him back at the top of the rankings.
On to Stage Five and more demanding terrain, this time 374km of small dunes with camel grass that put both men and machine through their paces - but another one-two.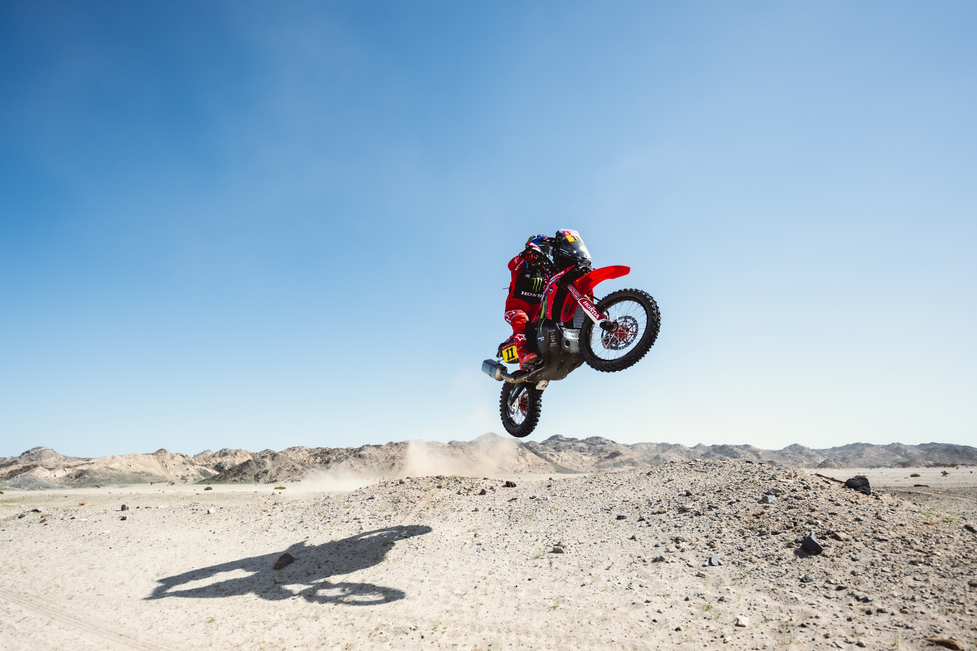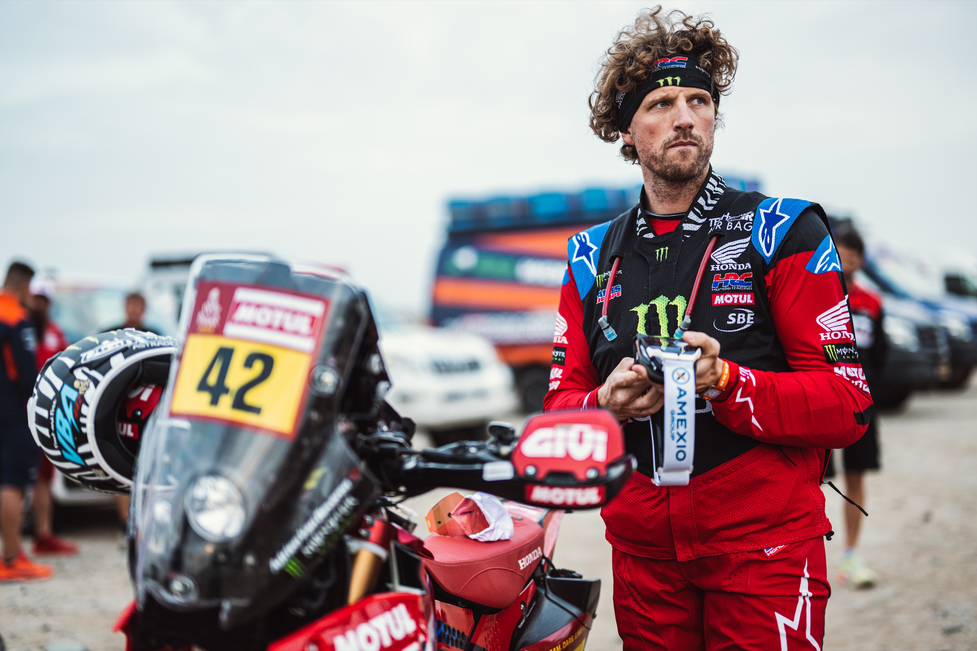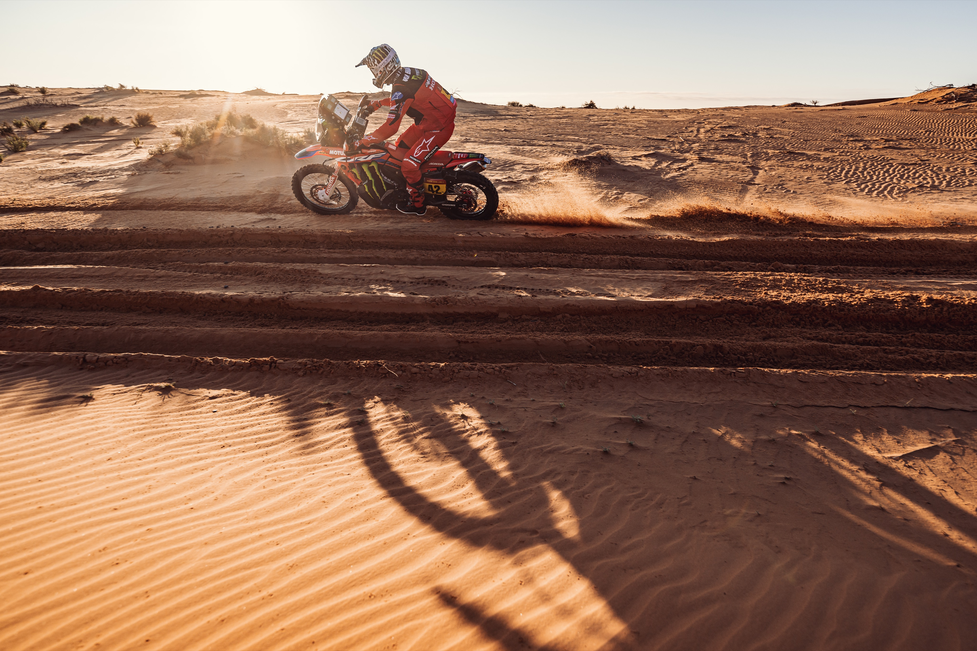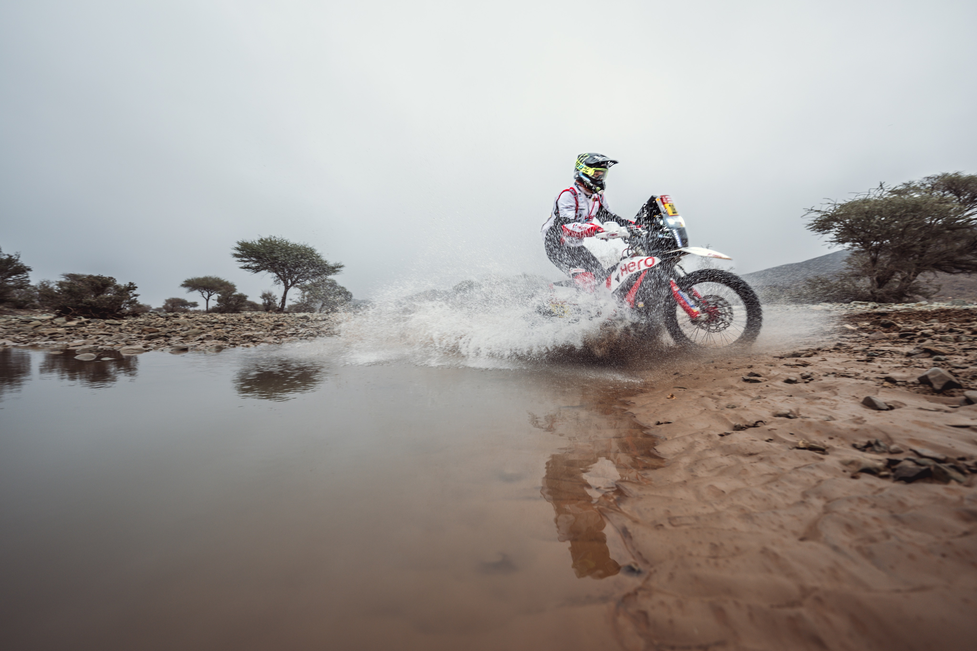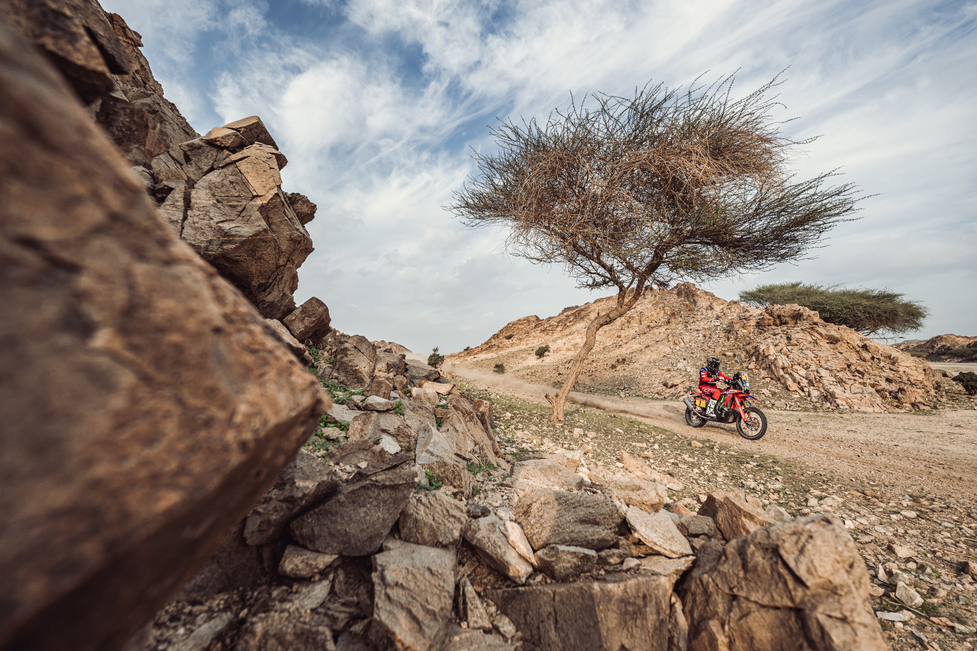 It was Adrien Van Beveren's turn to get in on the act this time but he was pushed all the way by team-mate Nacho Cornejo, with the gap between them just 13 seconds as they crossed the line in Ha'il-Ha'il.
The longest and toughest day so far came after that when the riders had to get up in the middle of the night to leave the bivouac at 4am to cover 900km that day in what was one of the Dakar's most savage expeditions ever. Thankfully, Stage Seven was cancelled due to weather conditions and to look after the athletes safety.
The final stage before the rest day was another big one, with 821km to complete before the rally hit Riyadh. Ross Branch, racing for Hero Motorsports, repeated his awesome feat of winning a stage in last year's rally by taking another stage win for the Indian team and took us into a well-earned break.
After a rest day in Riyadh, where the riders could finally enjoy some luxury in a hotel, the second week kicked off with a special stage that took them from Riyadh to Haradh.
After nine stages (eight completed, one cancelled) and with five to go, Adrien Van Beveren sits in 4th place, 15mins 40secs off the lead, with Pablo Quintanilla only one position and 2mins 44 seconds back.
Joan Barreda was within striking distance in 8th place, 7mins 21secs off top spot, when a back injury forced him to retire at the beginning of Stage Nine. Nacho Cornejo sits in 8th, 22mins 47secs from the leader, Franco Caimi is in P14 and Ross Branch in P34.
With our guys well positioned to deliver some big results, it's going to be an exciting week of racing ahead…
Check out some of the content coming out of Saudi Arabia, including features with Joan Barreda and Pablo Quintanilla, and keep an eye on MonsterEnergy.com for plenty more coming in the next few days.