/ /

Motor

All NEWS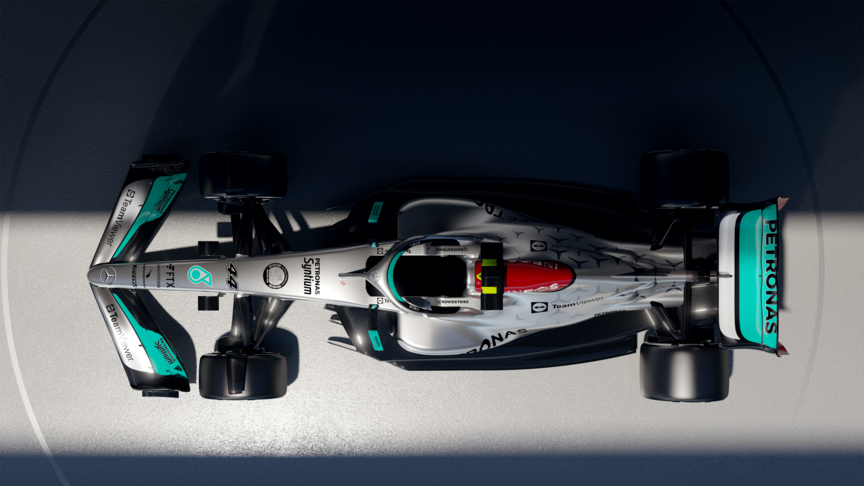 LUCKY THIRTEEN: 2022 MERCEDES-AMG F1 W13 E UNLEASHED
Redesigned, reliveried and ready to race. The all new 2022 Mercedes-AMG F1 W13 E Performance has broken cover; and with it hails an epic new era of Formula 1. Between the total overhaul in aero, chassis, power train, 18-inch wheels, and E10 fuel - the new set of regulations that the Silver Arrow's latest beast is built to represent the sports biggest change in a generation.
After 18 months of hard work at the factories in Brackley and Brixworth, the end result is the W13 E; a car which is 98% new. In fact the steering wheel is the only carryover element from its predecessor - the 2021 Constructors' Championship winning W12.
Behind the wheel of the W13 for the 2022 season will be a new driver partnership of Lewis Hamilton and George Russell, who graduates from the Mercedes Young Driver Programme to step up to the eight-time world champion Mercedes-AMG works team.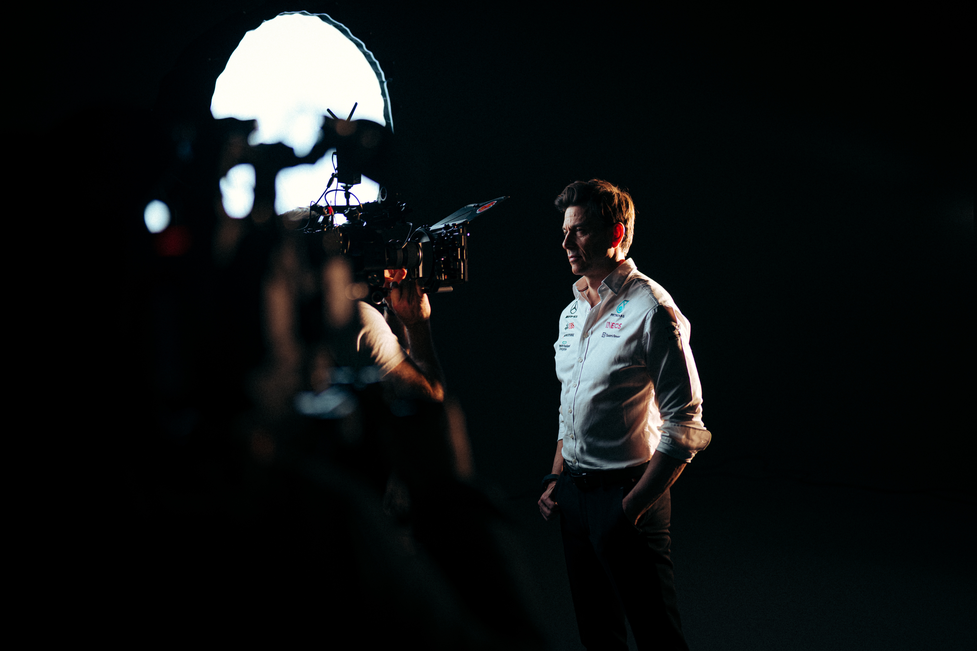 "Ever since work on W13 began, I have seen an excited enthusiasm in our team members like never before, thanks to the scale of opportunity that these technical regulations provide," said Toto Wolff, Team Principal & CEO of the Mercedes-AMG Petronas F1 Team. "Towards the end of the year when the car build project truly came together, I felt a deep passion across the whole organization, not only in the technical arena but across our bases at Brackley and Brixworth who were embracing a mindset of 'we can do this'."
"We did pretty well during the last big regulatory change into the hybrid era and performed well when we went from the narrow to the wide cars in 2017. While we have a good track record, my message is clear: we can't rely on past success for this year's performance, but we can rely on our people, our culture, our structure, and our mindset to do the best possible job for 2022", continued Toto.
Keep scrolling for the specs…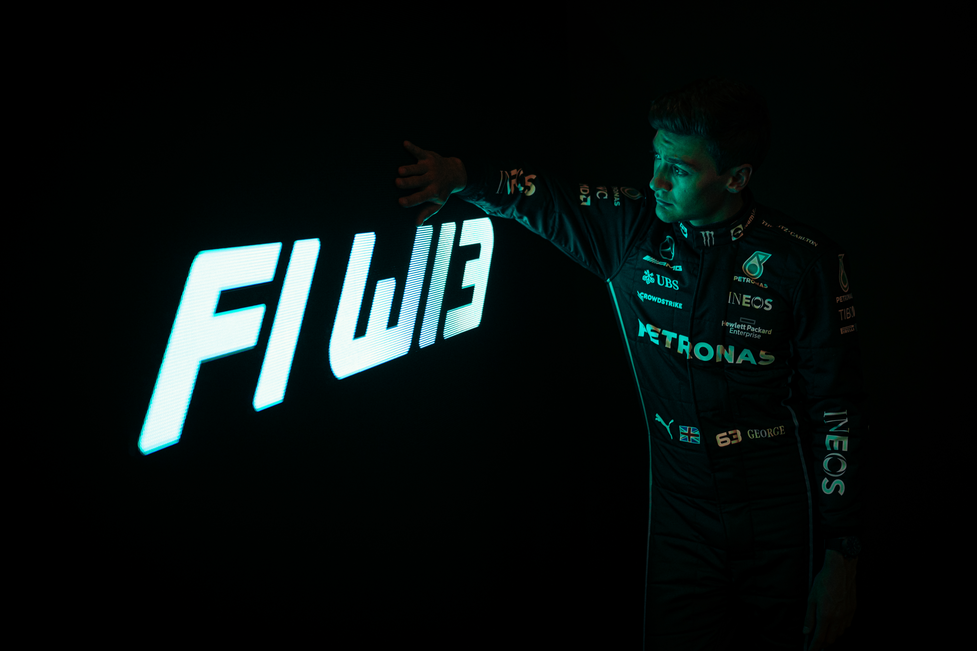 Chassis

Monocoque: Moulded carbon fibre and honeycomb composite structure
Bodywork: Carbon fibre composite including engine cover, sidepods, floor, nose, front wing and rear wing
Cockpit: Removable driver's seat made of anatomically formed carbon composite, six-point driver safety harness, HANS system
Safety Structures: Cockpit survival cell incorporating impact-resistant construction and penetration panels, front impact structure, prescribed side impact structures, integrated rear impact structure, front and rear roll structures, titanium driver protection structure (halo)
Front Suspension: Carbon fibre wishbone and pushrod-activated torsion springs and rockers
Rear Suspension: Carbon fibre wishbone and pullrod-activated inboard springs & dampers
Wheels: BBS forged magnesium
Tyres: Pirelli
Brake System: Carbone Industries Carbon / Carbon discs and pads with rear brake-by-wire
Brake Calipers: Brembo
Steering: Power-assisted rack and pinion
Steering Wheel: Carbon fibre construction
Electronics: FIA standard ECU and FIA homologated electronic and electrical system
Instrumentation: McLaren Electronic Systems (MES)
Fuel System: ATL Kevlar-reinforced rubber bladder
Lubricants & Fluids: PETRONAS Tutela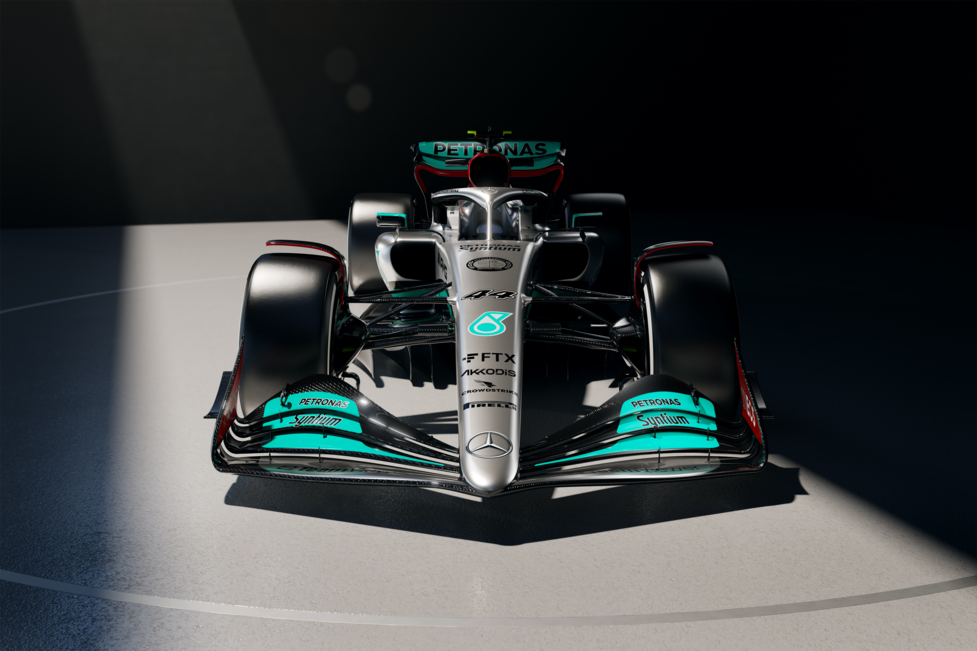 Transmission:
Gearbox: Eight speed forward, one reverse unit with carbon fibre maincase
Gear Selection: Sequential, semi-automatic, hydraulic activation
Clutch: Carbon plate
Dimensions:
Overall Length: Over 5000mm
Overall Width: 2000mm
Overall Height: 970mm
Overall Weight: 795kg
Power Unit Specification:
Type: Mercedes-AMG F1 M13 E Performance
Minimum Weight: 150 kg
Internal Combustion Engine (ICE)

Capacity: 1.6 litres
Cylinders: Six
Bank Angle: 90
No of Valves: 24
Max rpm ICE: 15,000 rpm
Max Fuel Flow Rate: 100 kg/hour (above 10,500 rpm)
Fuel Injection: High-pressure direct injection (max 500 bar, one injector/cylinder)
Pressure Charging: Single-stage compressor and exhaust turbine on a common shaft
Max rpm Exhaust Turbine: 125,000 rpm
Energy Recovery System (ERS)

Architecture: Integrated Hybrid energy recovery via electrical Motor Generator Units
Energy Store: Lithium-Ion battery solution of minimum 20 kg regulation weight
Max energy storage/lap: 4 MJ
Max rpm MGU-K: 50,000 rpm
Max power MGU-K: 120 kW (161 hp)
Max energy recovery/lap MGU-K: 2 MJ
Max energy deployment/lap MGU-K: 4 MJ (33.3 s at full power)
Max rpm MGU-H: 125,000 rpm
Max power MGU-H: Unlimited
Max energy recovery/lap MGU-H: Unlimited
Max energy deployment/lap MGU-H: Unlimited